Similar to Missouri voters, who rejected a 10-cents per gallon tax hike placed on the ballot by the state legislature, Colorado voters rejected two competing initiatives to finance transportation improvements placed on the ballot by citizen groups.
---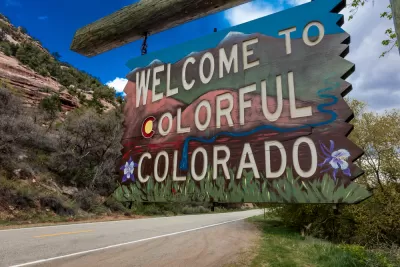 "Statewide voters rejected Proposition 110 — a 0.62-cent, 20-year sales-tax hike that would have produced nearly $22 billion in revenues and funded repayment of a $6 billion bond issue for state highway expansion — by a margin of roughly 60 percent to 40 percent," reports Ed Sealover for the Denver Business Journal.
Meanwhile, they also sent to the scrap heap, by a similar vote, Proposition 109, which would have authorized a $3.5 billion bond sale for state highways and required the Legislature to set aside $350 million per year for repayment.
"The results were particularly surprising given that a liberal wave propelled Democrats into control of all four statewide offices and both chambers of the Legislature but did not filter down to tax-hike ballot questions on transportation or education, said Tony Milo, executive director of Proposition 110 supporter Colorado Contractors Association," reports Sealover in a second article, "Why local transportation-funding measures passed when Colorado statewide initiatives ran out of gas." [Subscription required].
Why go to the voters, and why not a gas tax?
As posted in March when a bill sponsoring a statewide vote to hike the sales tax to fund transportation improvements was progressing in the General Assembly, Colorado is the only state to have enacted a TABOR, short for Taxpayer Bill of Rights, which requires legislation that raises taxes to be subject to a statewide plebiscite.
Similarly, Missouri voters approved a constitutional amendment in 1996 that requires state tax increases above a minimum threshold to be approved by the electorate, which explains why Proposition D, a 10-cents per gallon tax increase, was placed on their ballot.
Colorado's gas tax of 22 cents per gallon is the 11th lowest in the nation, last increased in 1991. But polling showed that a sales tax would fare better than a gas tax, so the legislature advanced House Bill 1242 that died last spring due to Republican resistance in the Senate. That's when the business community stepped in, explains Sealover, to advance an initiative similar to the unsuccessful legislation.
Denver Metro Chamber of Commerce leaders championed Proposition 110 and the business community pumped more than $5 million into the campaign to pass it, calling it a once-in-a-decade opportunity to put a substantial dent in the state's $9 billion transportation-infrastructure backlog.
Defeat
Supporters spent nearly $7 million while opponents raised only $20,000, which they didn't even spend, according to Ballotpedia. The presence of the competing initiative, Prop. 109, which didn't raise taxes, may have contributed to its defeat.
"In an interview, Jon Caldara, head of the Libertarian think tank Independence Institute, who was behind the Fix Our Damn Roads [Prop. 109] campaign, admitted to putting the bond issue on the ballot to run interference on Let's Go, Colorado [the campaign supporters of Prop. 110]," reports David Sachs for Denverite.
"It was a way to destroy their tax increase in a new and creative way," he said. "In that, mission accomplished."
What's next?
"Even in light of the emphatic 'No,' we already know Centennial State voters will be asked about transportation funding in the 2019 elections," writes Kevin Pula for the National Conference of State Legislatures.
That's because the Colorado General Assembly included language in SB 1 (2018) laying out a contingency plan if both ballot measures failed.

The plan calls for a legislatively referred measure to hit the ballots in 2019 seeking approval for $2.34 billion in bonding—less than either of the 2018 measures—as well as certain general fund transfers to the transportation fund.
"In the meantime, the Colorado Department of Transportation claims it has a list of $9 billion worth of unfunded projects," adds Sachs of Denverite.  "They'll have to do 'less with less,' said CDOT spokesperson Amy Ford."
Related:
Missouri legislators approved a bill at the end of the legislative session to place a 10-cents per gallon gas tax increase on the ballot to fund road repair. It had the support of Gov. Mike Parson but was rejected by nearly 54 percent of voters.

Two transportation bonding initiatives will appear on the ballot on Nov. 6: A $3.5 billion measure would have debt repayments come from the general fund, while a $6 billion initiative would create a revenue stream by hiking sales taxes.
FULL STORY: Both ballot initiatives to increase Colorado transportation funding crash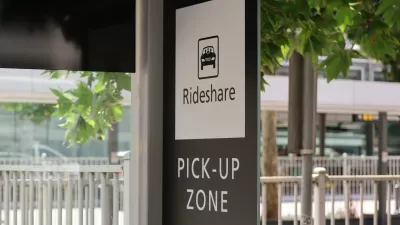 The Slow Death of Ride Sharing
From the beginning, TNCs like Lyft and Uber touted shared rides as their key product. Now, Lyft is ending the practice.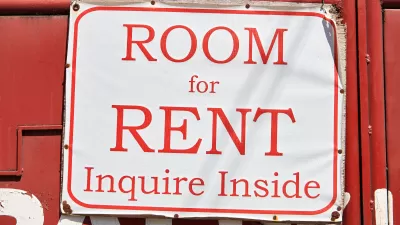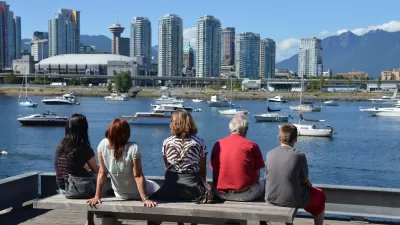 Ten Signs of a Resurgent Downtown
In GeekWire, Chuck Wolfe continues his exploration of a holistic and practical approach to post-pandemic urban center recovery, anchored in local context and community-driven initiatives that promote livability, safety, and sustainability.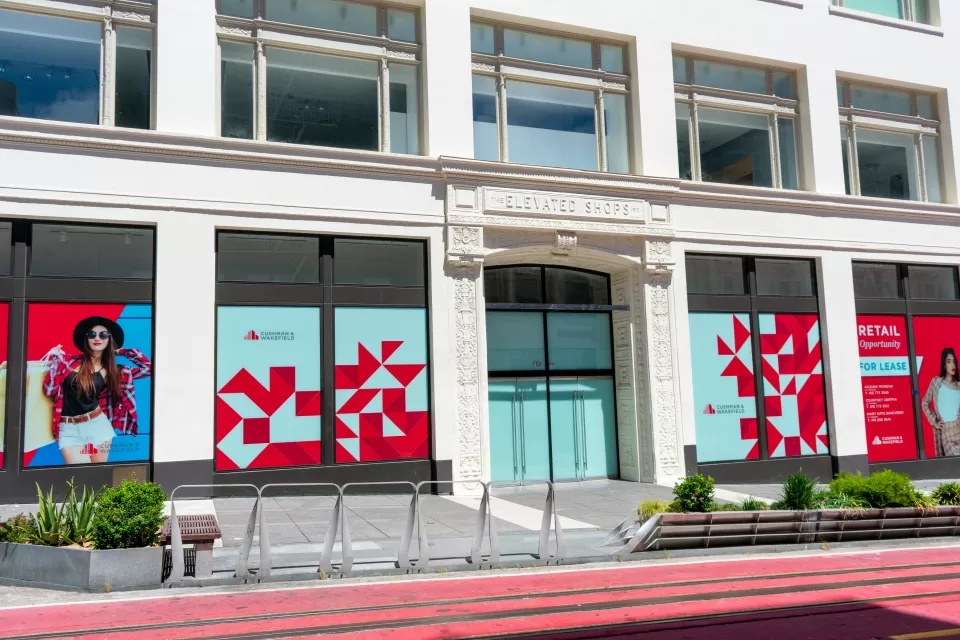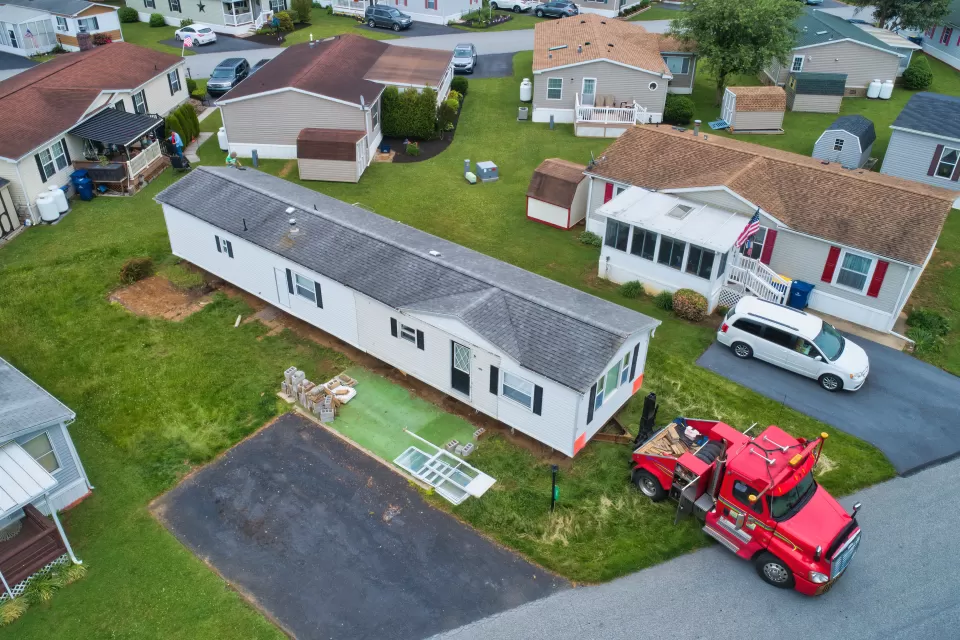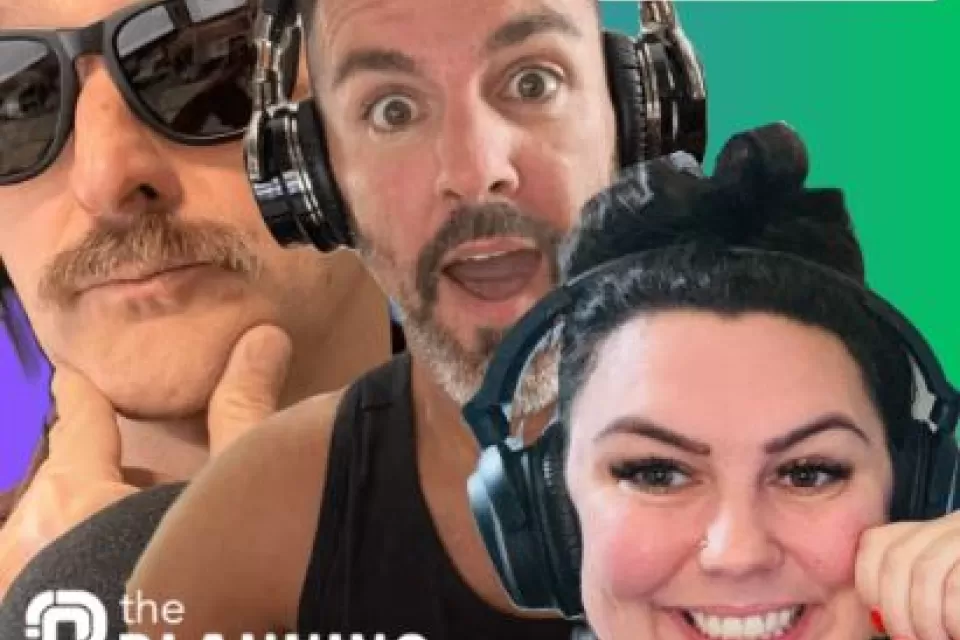 This six-course series explores essential urban design concepts using open source software and equips planners with the tools they need to participate fully in the urban design process.
Learn the tools for implementing Universal Design in planning regulations.
View More