A proposal by the nation's largest utility could be a model to deal with the most formidable problem presented by intermittent renewable electricity sources.
---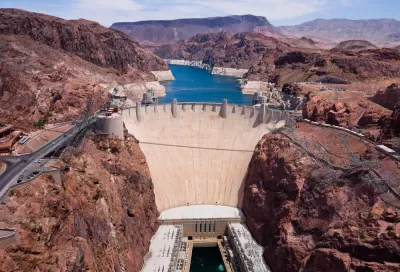 While there's more renewable power than ever, most of it is being generated from intermittent sources, which is why energy storage has become so important.
The idea of turning the Hoover Dam into a pumped storage facility is not a new one. What is new is the surplus of solar and wind energy, particularly the former, in the Golden State, as Planetizen correspondent Josh Williams posted last year: "In 2016, enough solar-generated electricity to power 45,000 homes was lost in California because there wasn't concurrent demand for it."
The Los Angeles Department of Water and Power, the nation's largest municipal utility, says its proposal would increase the productivity of the dam, which operates at just 20 percent of its potential, to avoid releasing too much water at once and flooding towns downstream," writes Ivan Penn, alternative energy reporter for The New York Times. The company, "an original operator of the dam when it was erected in the 1930s, wants to equip it with a $3 billion pipeline and a pump station powered by solar and wind energy."
The net result would be a kind of energy storage — performing much the same function as the giant lithium-ion batteries being developed to absorb and release power.
Pumped storage is inherently costly and by definition, inefficient in the sense that it takes more energy to pump the water upstream than the hydroelectricity generated when the water is released. But that may be the wrong comparison. It needs to be compared with other forms of energy storage.
Lazard, the financial advisory and asset management firm, has estimated that utility-scale lithium-ion batteries cost 26 cents a kilowatt-hour, compared with 15 cents for a pumped-storage hydroelectric project. The typical household pays about 12.5 cents a kilowatt-hour for electricity.
Sri Narayan, a chemistry professor at the University of Southern California, said his studies of lithium-ion batteries showed that they simply weren't ready to store the loads needed to manage all of the wind and solar power coming online.
And when solar and wind farms produce more electricity than consumers need, California utilities have had to find ways to get rid of it — including giving it away to other states — or risk overloading the electric grid and causing blackouts.
Challenges
Penn writes that the proposal could be opposed by "Bullhead City, Ariz., and Laughlin, Nev. — sister cities on opposite sides of the Colorado, about 90 miles south of the dam," as they would be concerned by any disruption in water flow. However, proponents see no threat.
The dam, with its towering 726-foot concrete wall and its 17 power generators that came online in 1936, would not be touched. Instead, engineers propose building a pump station about 20 miles downstream from the main reservoir, Lake Mead, the nation's largest artificial lake. A pipeline would run partly or fully underground, depending on the location ultimately approved.
The biggest hurdle may be getting federal support from the Bureau of Reclamation, a division of the U.S. Department of Interior, that operates the dam and owns the land.
Penn goes on to describe other challenges from environmentalists, local communities wary of any change in water levels that affect recreation, wildlife concerns
Support from Garcetti
"I think we have to look at this as a once-in-a-century moment," said Mayor Eric M. Garcetti of Los Angeles. "So far, it looks really possible. It looks sustainable, and it looks clean."

"Our challenge is: How do we get to 100 percent green?" he said. "Storage helps. There's no bigger battery in our system than Hoover Dam."
Coal's legacy
Penn describes another energy project in the region that puts the challenges facing the pumped storage proposal into perspective. There is still resentment that the Mohave coal power plant in Laughlin shut down in 2009, creating unemployment woes, particularly among the Hopi Tribe and Navajo Nation.
"The 1,580-megawatt Mohave plant, which also provides some electricity to the Los Angeles Department of Water and Power, releases an average of 19,000 tons of nitrogen oxide, 40,000 tons of sulfur dioxide and 2,000 tons of fine particles a year into the air above Laughlin," reported the Los Angeles Times in 2005. "That plume of smog and soot pollution has contributed to the haze that has diminished visibility at the Grand Canyon."
While no doubt the pumped storage project would cause some disruption, the end product would be pollution-free energy, and it would help address the biggest challenge for renewable energy.
The target for completion is 2028, and some say the effort could inspire similar innovations at other dams," adds Penn.
Additional reading:
FULL STORY: The $3 Billion Plan to Turn Hoover Dam Into a Giant Battery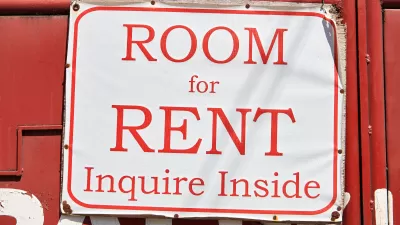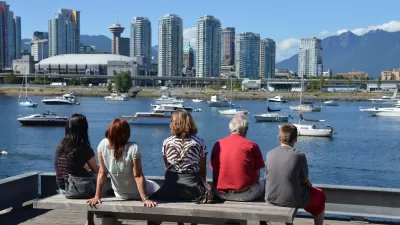 Ten Signs of a Resurgent Downtown
In GeekWire, Chuck Wolfe continues his exploration of a holistic and practical approach to post-pandemic urban center recovery, anchored in local context and community-driven initiatives that promote livability, safety, and sustainability.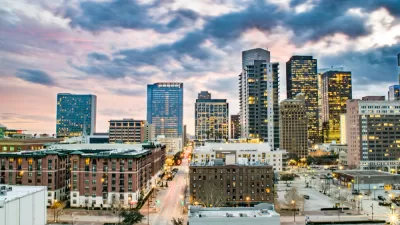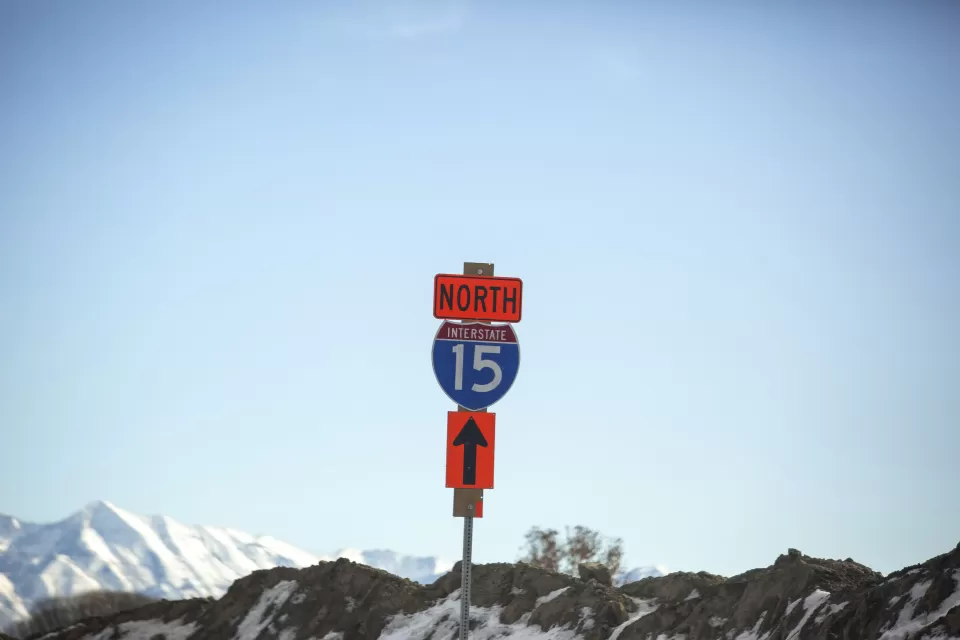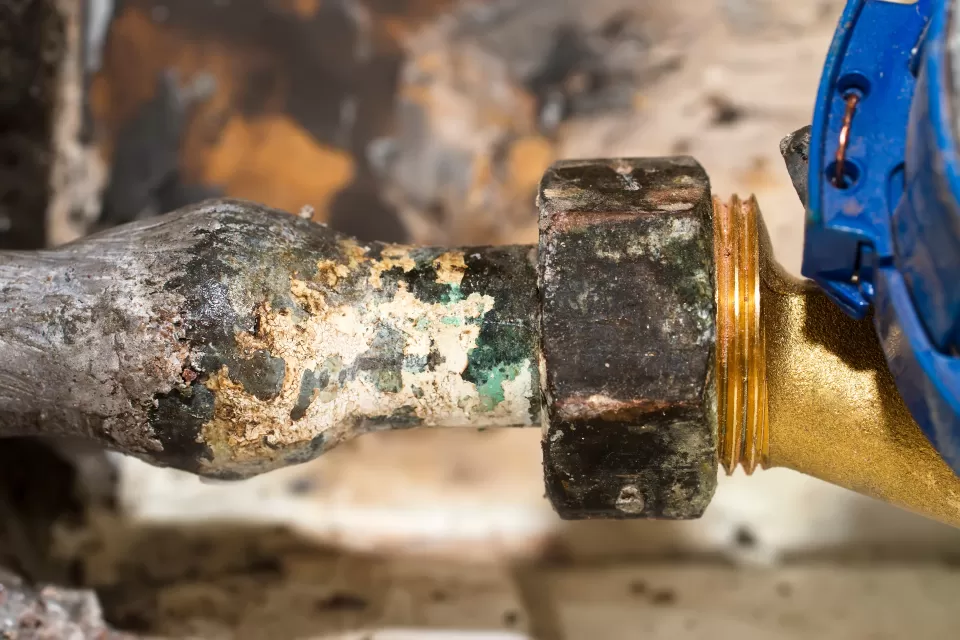 An Equity Approach to Lead Pipe Replacement
A former Chicago health commissioner calls on governments to prioritize the most marginalized and historically disinvested communities when distributing funding to replace lead pipes, which have taken the highest toll on the health of disadvantaged c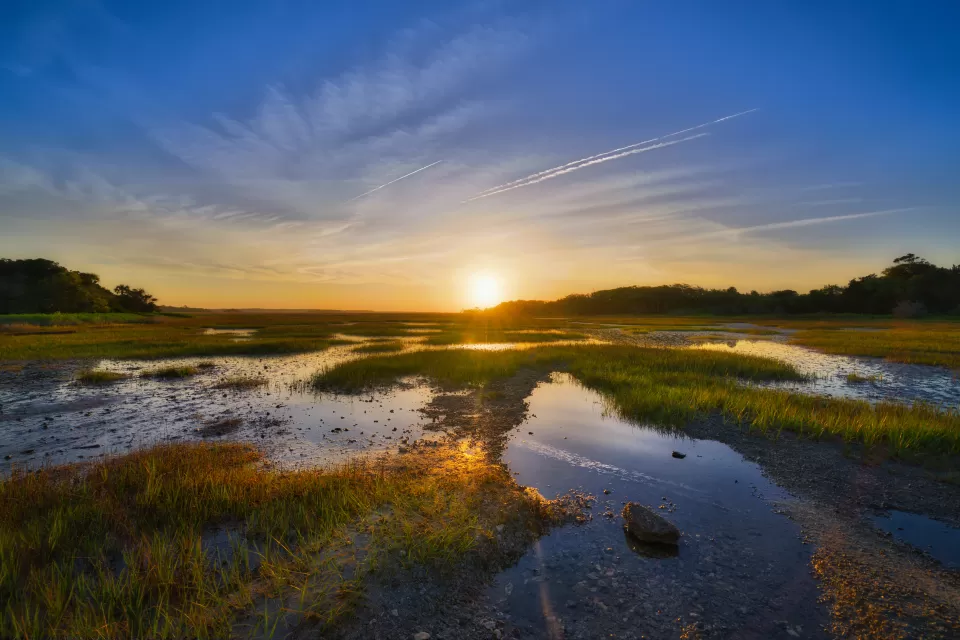 This six-course series explores essential urban design concepts using open source software and equips planners with the tools they need to participate fully in the urban design process.
Learn the tools for implementing Universal Design in planning regulations.
View More