If California is going to address its chronic housing shortage, single-family residential neighborhoods can no longer be ruled "off limits." Opposition to a small Berkeley subdivision spawned new housing legislation and fostered the YIMBY movement.
---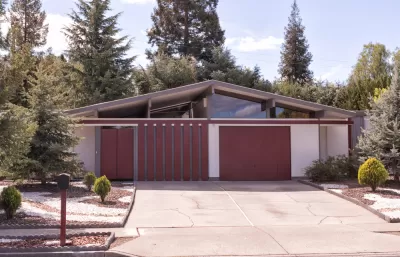 "As cities struggle to keep up with demand, they have remade their skylines with condominium and apartment towers — but single-family neighborhoods, where low-density living is treated as sacrosanct, have rarely been part of the equation," writes Conor Dougherty for The New York Times.
Housing mega-projects—buildings with 50 or more units, will not be enough to house the state's growing population, as modest as that growth may be, according to economists like Harvard University's Edward Glaeser, author of Triumph of the City.
One way to add density to single-family residential neighborhoods is to add accessory dwelling units, and legislation passed last year easing some requirements, such as parking for eligible properties, is already having an effect in Monterey.
Another way is to subdivide existing lots to build multiple, smaller homes where zoning permits, which brings us to the run-down house (jpg) at 1310 Haskell Street in Berkeley, Calif. It might seem odd that this single lot, where the developer wanted to replace the blighted home with three, 1,500-square-foot homes, each with a yard and a parking spot, would take on outsized importance and helpi spawn the YIMBY movement But the example illustrates the broader issue of how local governments are exacerbating the state's housing crisis while placating their own constituents.
Even though the Haskell Street project required no alterations to Berkeley's zoning code, it took the developer two years and as many lawsuits to get approval. He plans to start building next year. The odyssey has become a case study in how California dug itself into a vast housing shortage — a downside, in part, of a thriving economy — and why the State Legislature is taking power from local governments to solve it.

"The housing crisis was caused by the unwillingness of local governments to approve new-home building, and now they're being held accountable," said Brian Hanlon, executive director of California Yimby, a housing lobbying group that is backed by the tech industry and helped plan the lawsuits.
California Housing Accountability Act
On paper, at least, there was nothing wrong with the proposal. The city's zoning code designates the area as "R2-A," or a mixed-density area with apartments as well as houses. Berkeley's planning staff recommended approval.
But neighborhood opposition sunk the project when it went to city council, not unlike proposed developments elsewhere which draw rebuke from neighbors. The only problem was that the city was breaking a 1982 law known as the Housing Accountability Act. It also goes by term, "anti-NIMBY law."
The law bars cities from stopping developments that meet local zoning codes. In other words, it's illegal for cities to ignore their own housing laws. The act is rarely invoked, however, because developers don't want to sue cities for for fear it will anger city councils and make it harder for them to gain approval for other developments.
YIMBY's, on the other hand, seize on these denials. "Sonja Trauss, who leads a group called the Bay Area Renters' Federation and is running for a seat on San Francisco's Board of Supervisors, sued Berkeley, and won.
Berkeley agreed to give the project a new hearing and consider the Housing Accountability Act when reviewing future development. Neighbors, still incensed, continued to put pressure on the city to deny it. And the city did, this time refusing a demolition permit.

Ms. Trauss sued again, and in July a Superior Court judge for Alameda County ordered the city to issue the permit.
Back to Brian Hanlon of California YIMBY. Working with Sen. Nancy Skinner, D-Oakland, a fortified, 2017 version of the Housing Accountability Act (SB 167) passed into law, along with 14 other housing bills signed by Gov. Jerry Brown in September.
In addition to raising the legal burden of proof for cities to deny new housing projects, the bill makes the suits more expensive to defend by requiring cities that lose to pay the other side's lawyers' fees.
The saga of 1310 Haskell Street shows how local governments, trying to please their "housed" constituents, fail to meet the needs of those in search of housing in their communities. The strengthened Housing Accountability Act, along with the new "by-right" housing law, will hopefully begin to change the tide, undoubtedly to the displeasure of many vocal residents, but for the good of the state. As Dougherty writes:
This is a state of great ambition. It wants to lead the country on actions to reduce carbon emissions, and has enacted legislation mandating a $15 minimum wage by 2022. But housing is undermining all of it.
Hat tip to Mark Boshnack.
FULL STORY: The Great American Single-Family Home Problem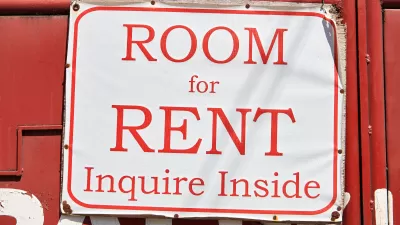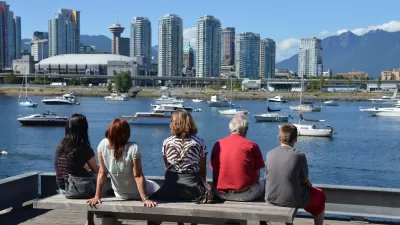 Ten Signs of a Resurgent Downtown
In GeekWire, Chuck Wolfe continues his exploration of a holistic and practical approach to post-pandemic urban center recovery, anchored in local context and community-driven initiatives that promote livability, safety, and sustainability.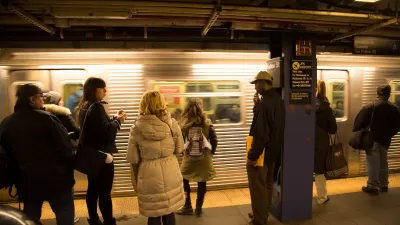 Off-Peak is the New On-Peak
Public transit systems in major U.S. cities are starting to focus on non-rush hour travelers as pre-pandemic commuting patterns shift and transportation needs change.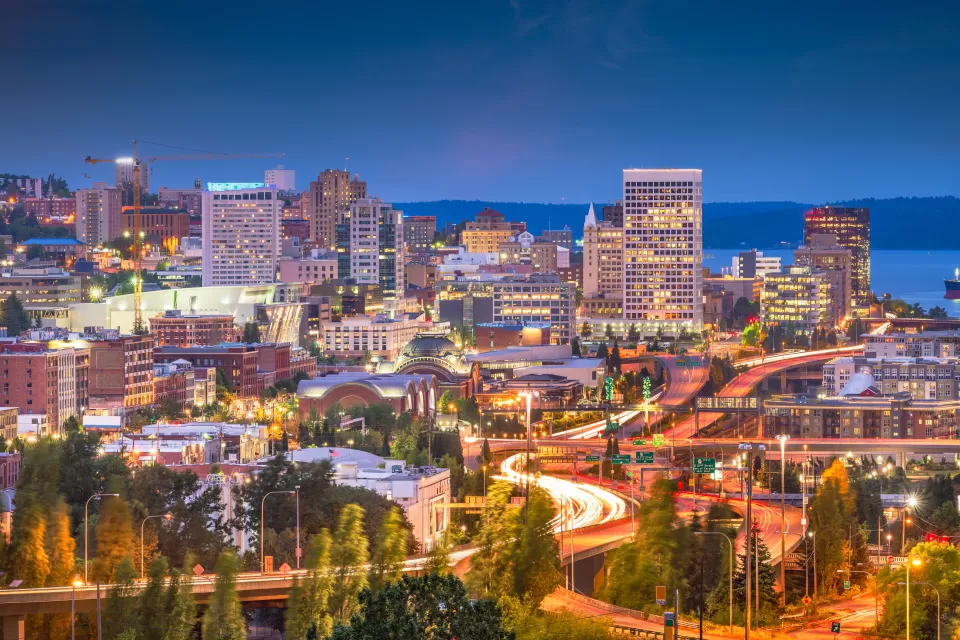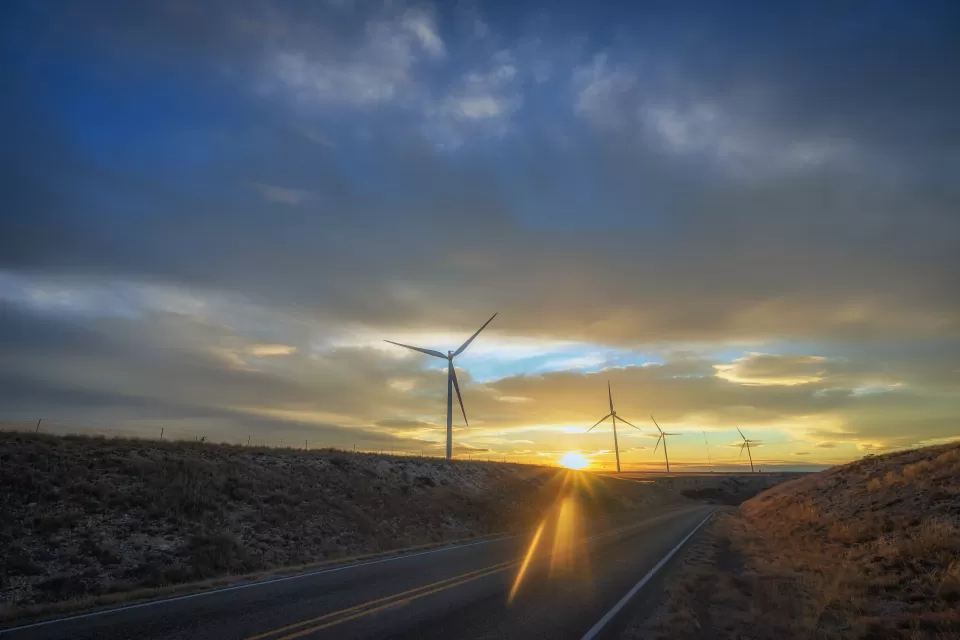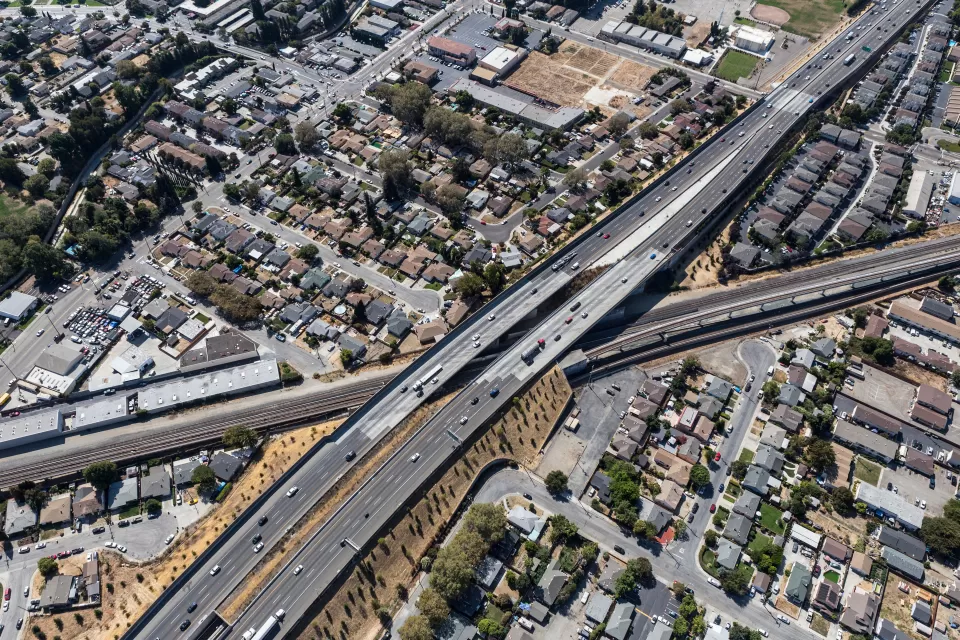 The Limitations of 'Reconnecting Communities'
The Biden administration has pledged to correct the damage imposed on communities by highways and infrastructure, but many projects are only committing to minor improvements, not transformative changes.
This six-course series explores essential urban design concepts using open source software and equips planners with the tools they need to participate fully in the urban design process.
Learn the tools for implementing Universal Design in planning regulations.
View More