A roundup of all the emerging news and commentary regarding the Inflation Reduction Act, which last week broke through a Congressional roadblock to resuscitate some, but not nearly all, of the Build Back Better legislation that failed in 2021.
---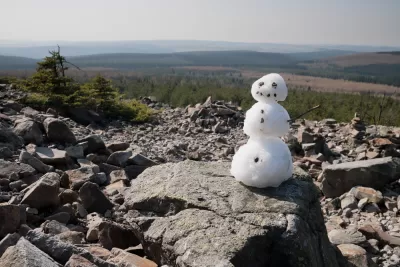 The Inflation Reduction Act of 2022 (IRA), has risen from the ashes of Build Back Better. Let there be no mistake, however: the $700 billion IRA is a far cry from the original ambition of Build Back Better, which fell one vote short of approval in the Senate at the end of 2021.
Fast forward to July 2022 and Congress is poised to deliver another massive piece of legislation, following the Infrastructure Investment and Jobs Act, capable of moving country in a new direction in several critical facts of contemporary life—from energy production and consumption to the engines in the nation's automobiles. The question of whether it will be enough to respond to the threats of climate change and worsening social and economic equality, or whether too much has been sacrificed to the politics of energy and transportation, is very much up for debate.
The IRA is both a climate bill and a health bill, with a promise for fiscal and economic consequences embedded in its title. To be clear, only a portion of the $700 billion in spending proposed by the bill—which has yet to clear both the House and the Senate and head to the president's signature—is directly relevant to the work of planners. The total includes $358 billion in energy and climate spending, comprising the following categories as laid out in an article by Jeff Stein, Maxine Joselow, and Rachel Roubein for the Washington Post:
$40 billion for clean manufacturing tax credits
$30 billion for clean energy technology
$30 billion for clean electricity grants and loans
$30 billion for clean agriculture funding
$20 billion for clean vehicle manufacturing
$235 billion for other energy and climate tax credits and spending
The Washington Post calls the IRA "the nation's biggest-ever climate bill." Vox agrees, calling the bill, "the biggest effort to tackle climate change—ever." But some advocates and urbanists are finding fault with the IRA's approach to climate action. For example, Aex Daugherty writes for Politico that critics are pointing out that the vast majority of its approximately $50 billion in transportation-related spending to make cars greener"—with nothing for public transit. Also, as noted in the Washington Post, securing the vote of Senator Joe Manchin (D-West Virginia) required including in the bill a mandate for new oil and gas leasing in the Gulf of Mexico and off the coast of Alaska.
The political deal to clear that one-vote obstacle comes with additional conditions as well. "Manchin also said in a statement that Biden, Schumer and House Speaker Nancy Pelosi (D-Calif.) had 'committed to advancing' a permitting reform bill that would make it easier for developers to override environmental objections when building pipelines, natural gas export facilities and other energy infrastructure," according to Stein, Joselow, and Roubein in the Washington Post.
The losses from Build Back Better are also notable for planners. An article by Christian Britschgi for Reason notes that the final version of the IRA cut $900 million proposed for Build Back Better to fund energy efficiency improvements at affordable housing complexes.
The IRA also cut the Unlocking Possibilities program included in the version of Build Back Better passed by the House of Representatives in November. Unlocking Possibilities would have provided $1.6 billion in planning grants to reform local zoning codes. "The exclusion of even that tepid measure from the Inflation Reduction Act is more evidence that zoning reform is less and less of a priority for this Congress," writes Britschgi.
Still, the IRA is expected to make an incremental step toward the emissions required to prevent the worst effects of climate change. Stein, Joselow, and Roubein also report that Schumer and Manchin are claiming that the bill would reduce help the U.S. reduce its carbon emissions by roughly 40 percent by 2030—a figure in the neighborhood of President Biden's goal to cut U.S. greenhouse gas emissions by 50 to 52 percent below 2005 levels by 2030. For an estimate from an outside observer, the Rhodium Group estimates the IRA will reduce greenhouse gas emissions 31% to 44% below 2005 levels in 2030—compared to 24% to 35% under current policy. 
And in a move with huge significance—both literal and symbolic—for the political and social realities of the country, the IRA will raise $313 billion in revenue by implementing a 15 percent corporate minimum tax on all corporations that earn more than $1 billion per year in profits.
For more reading on what to expect from the IRA as it moves to the Senate for a vote this week, peruse the following roundup of planning-related news on the bill in its current state.
Details, Details
Articles that offer a breakdown of the spending programs outlined in the IRA. 
Debate, Criticism, Commentary
Some critics say the bill won't achieve its promised outcomes for the reduction of greenhouse gas emissions or the improvement of social equity. Another key debate playing out in the media is whether the IRA will worsen inflation rather than reduce it, as promised.
Public Relations
Communications from no-media organizations and individuals with interest in the success of the IRA. 
Chatter
A few notable quips from Twitter.
620 million acres is the size of:

(1) Alaska, Montana, and California, combined; and

(2) The area of public land and water that would be offered for new oil and gas leasing under Section 50265 of the Inflation Reduction Act.

— Taylor McKinnon (@publiccarbon) July 28, 2022
My immediate takeaway: While this bill could contribute a lot to reducing US emissions, it's going to help reinforce nation's automobile dependency.

No support for transit, cycling, & just a tiny bit for a walkability program—but huge amounts for tax credits for EV purchasing. https://t.co/1vwo9tMPa2

— Yonah Freemark (@yfreemark) July 28, 2022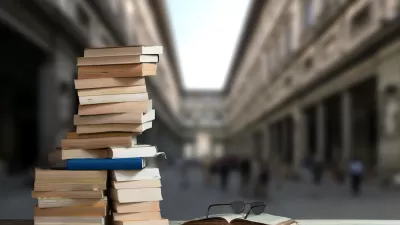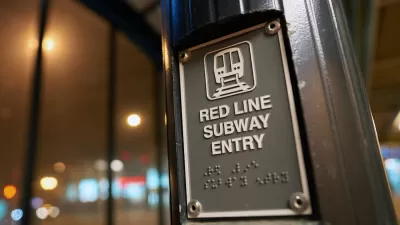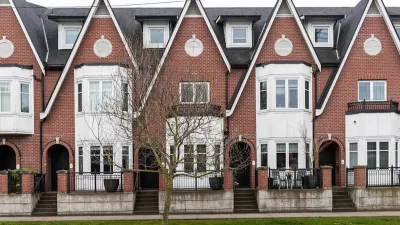 More Affordable Housing for People, Less for Cars
Most jurisdictions have off-street parking requirements that increase motorists' convenience but reduce housing affordability. It's time to reform these policies for the sake of efficiency and fairness.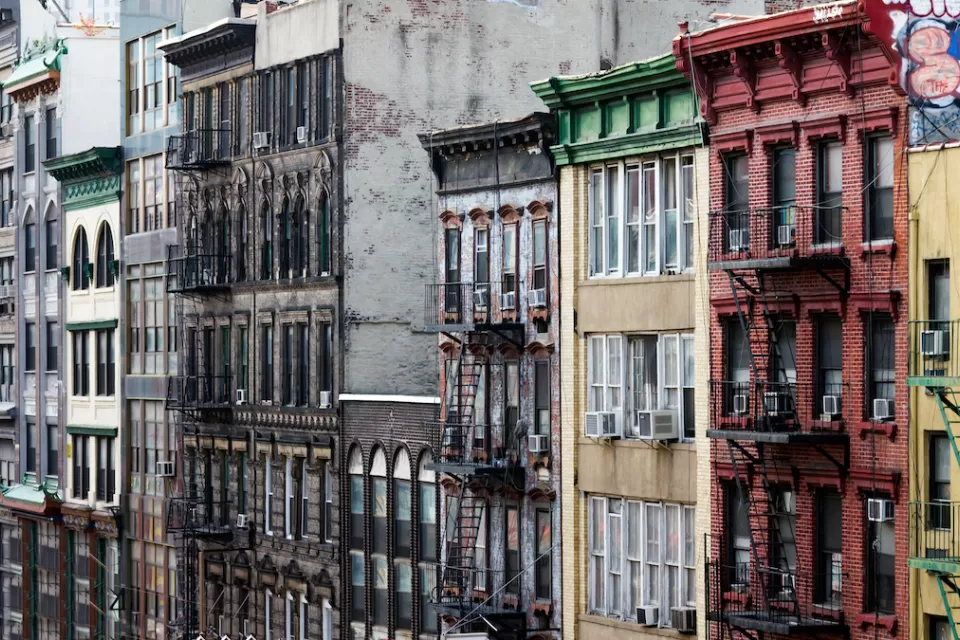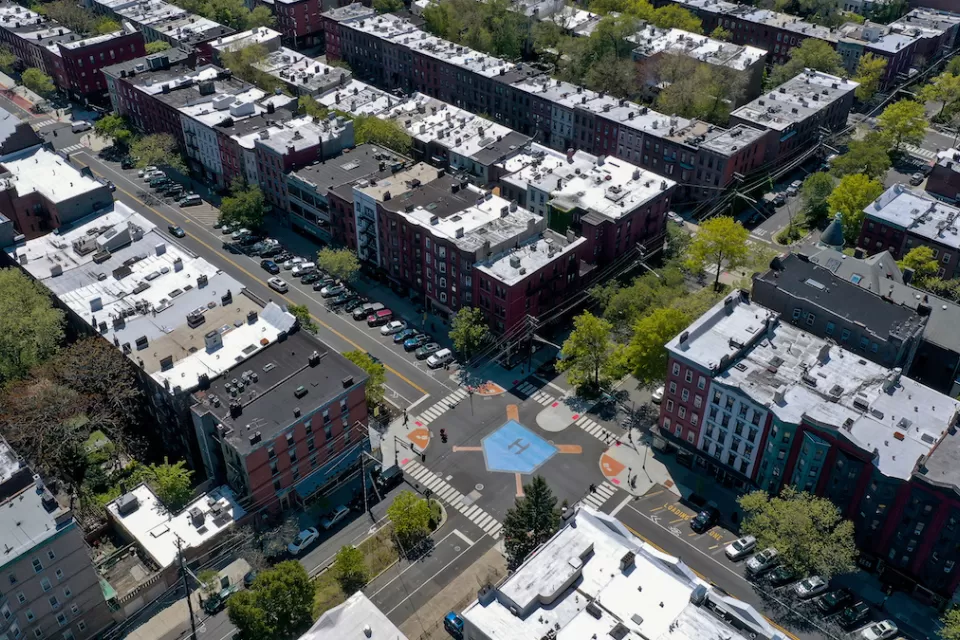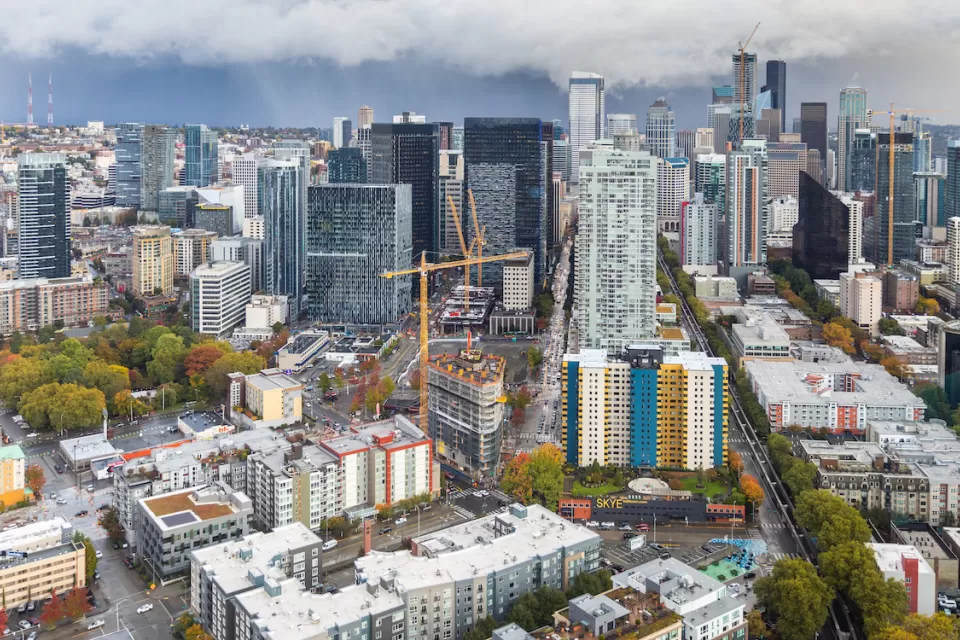 This six-course series explores essential urban design concepts using open source software and equips planners with the tools they need to participate fully in the urban design process.
Learn the tools for implementing Universal Design in planning regulations.
View More