Stadium footprints are enormous. It's time to get smarter about how they are used.
---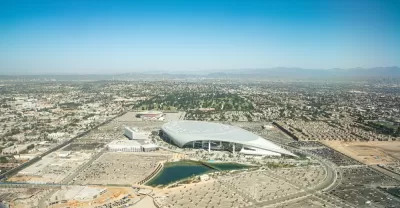 The Covid-19 pandemic has put a dramatic brake on large events around the world. The hope that the virus would disappear in time for the multi-billion-dollar business of sports to "get on with it" was wishful thinking. Instead, the discussion in some cities has concentrated on whether someone can afford a cut-out of themselves near a camera and whether the roar of the fans can be duplicated to resemble a "real" game.
In Los Angeles, the NFL's Rams and Chargers were keen to inaugurate the (privately financed) $5.5 billion SoFi Stadium, located just east of the Los Angeles International Airport. The stadium was nearly empty when inaugurated. Los Angeles is just one city building such venues. Major stadiums, each with the intent to hold at least 80,000 people, are being built in China, Bangladesh, Morocco, Qatar, Egypt, Iraq, and Indonesia.
While the world's largest cities should have venues to hold large scale gatherings—sporting, religious, or musical—governments should be very wary about the massive footprint (up to 300 acres) of these venues. This is an excellent opportunity to use space smarter, focusing on affordable housing, livability for those impacted communities, and crucial issues of sustainability.
Urban Design Fit for This Century 
Below are several key issues that should be part and parcel of any major stadium project.
Affordable housing for public servants: How many teachers, fire fighters, doctors, nurses, and police live in the community? This is particularly important as most stadiums are built in poorer neighborhoods, where land is cheap. Incentivizing public servants to live in the communities they serve also facilitates their stake in that community. Several mid-rise apartment buildings (with no parking minimums per apartment) at subsidized rates would ensure that public services are appreciated in that area. Governments here would retain the ownership of the land, with a revenue sharing stream for the franchise. Affordable housing would ensure an important revenue stream when not in use.
Green space: How many parks are in the neighborhood? Taking the example of SoFi Stadium in Los Angeles, from the air, there appears to be a park just north of SoFi Stadium. Actually, it's the Inglewood Park Cemetery, which is 200 acres. According to a 2016 L.A. County Public Health report, Inglewood ranked 81 out of 120 cities or communities in the county in recreational space (parks), with 0.8 acres of park for each 1000 persons. Not the worst, but room for considerable improvement. In a 2018 L.A. County health profile, Inglewood's share of recreational space is ten times less than the county's average. In that respect, the SoFi Stadium was an excellent (and missed) opportunity to create more parks. The (negative) implications for the community will be large in the coming decades. Parks don't need to be big to be effective and are very cheap to build. Stadiums around the world could have four parks in each corner, accessible to those in the neighborhood, building community through play, exercise, and exchange.
Parking reduction: The number of parked cars allowed for game days needs to be reduced. Take the original figure and cut it in half. Personal mobility is changing, and public transport needs to be embraced. If you don't, then you could have a Dodger Stadium type problem (16,000 parking spots in the center of Los Angeles). True, a solution is coming in Inglewood, with a new light rail route, but it is coming 40 years too late. SoFi Stadium in Los Angeles has 10,500 spaces on site, with the website (generously) noting 43,000 additional parking spots within a two-mile radius. I certainly wouldn't want to be within a five-mile radius on game day. Transit-oriented development must be part and parcel of any stadium, acting as a form of transport not only on game days, but also for those public servants living (affordably) on the site. Reduced parking spaces on the site will bring the additional benefit of heat island reduction. Semi-porous parking lots will further reduce that effect and absorb rainwater.
Entertainment: Most stadiums offer entertainment, and while this is an important aspect of programming and operations for stadium sites, entertainment options should be accessible to the community, both culturally and financially. A smart developer would consult the community on what types of entertainment they would like and then develop corresponding programming. Imagine having your financial base right next door. "Exclusive" areas, suites, and high-end offers are financially meaningful to a franchise and would remain, just hopefully somewhat muted.
Alternatives: What if?
Just because land is cheaper in low-income areas does not mean stadiums and arenas are the only viable option. With sufficient civic organization, much more productive alternatives are possible. SoFi Stadium is nearly 300 acres, and the assumption was for "something big" because a former racetrack was there since the late 1930s. How many more houses and parks could have been built there? We'll never know, but what is important is that civil society learns from these past experiences. Communities need to be very realistic and understand that they will have a massive concrete complex (used very rarely with very high fences) probably for the rest of their lives. What would be the alternative?
Stadiums have been an important part of the human experience—from the Roman Coliseum to Los Angeles's SoFi Stadium. However, with space at a premium, the circumstances in which stadiums are built have changed dramatically. Sustainability for the city and human-centered design for local communities should be the twin pillars to judge the success of stadiums in the future.
Richard Dion is a governance, communications, and regional development consultant based in Germany.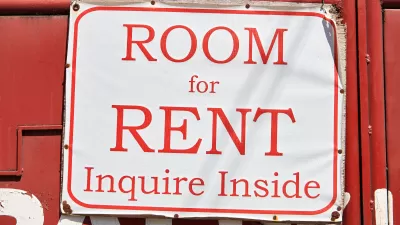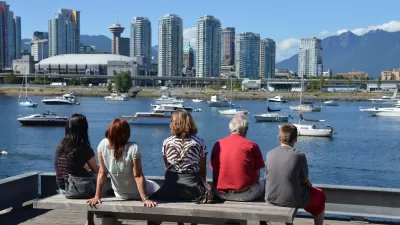 Ten Signs of a Resurgent Downtown
In GeekWire, Chuck Wolfe continues his exploration of a holistic and practical approach to post-pandemic urban center recovery, anchored in local context and community-driven initiatives that promote livability, safety, and sustainability.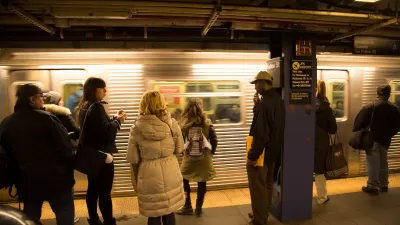 Off-Peak is the New On-Peak
Public transit systems in major U.S. cities are starting to focus on non-rush hour travelers as pre-pandemic commuting patterns shift and transportation needs change.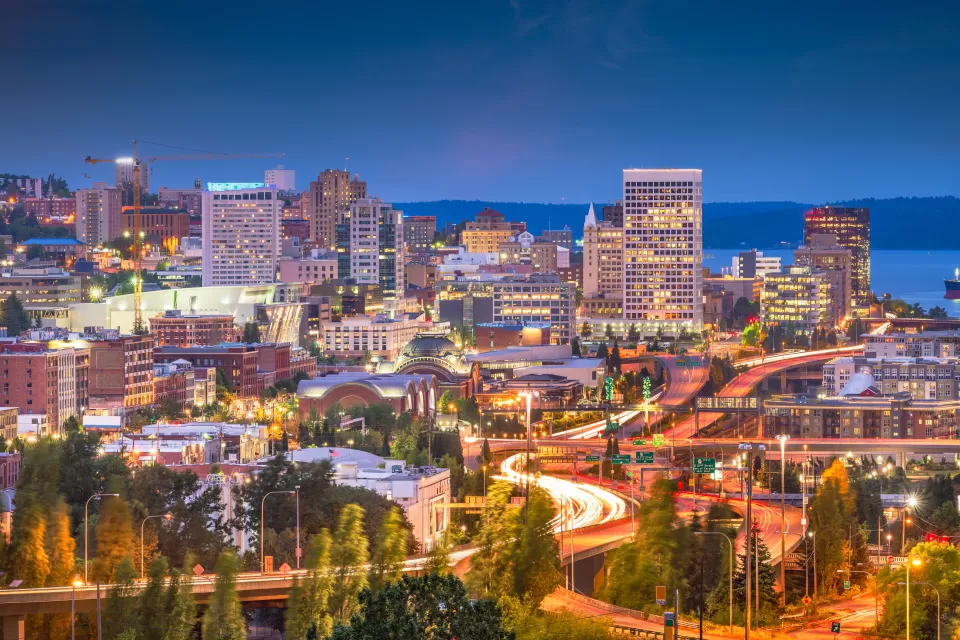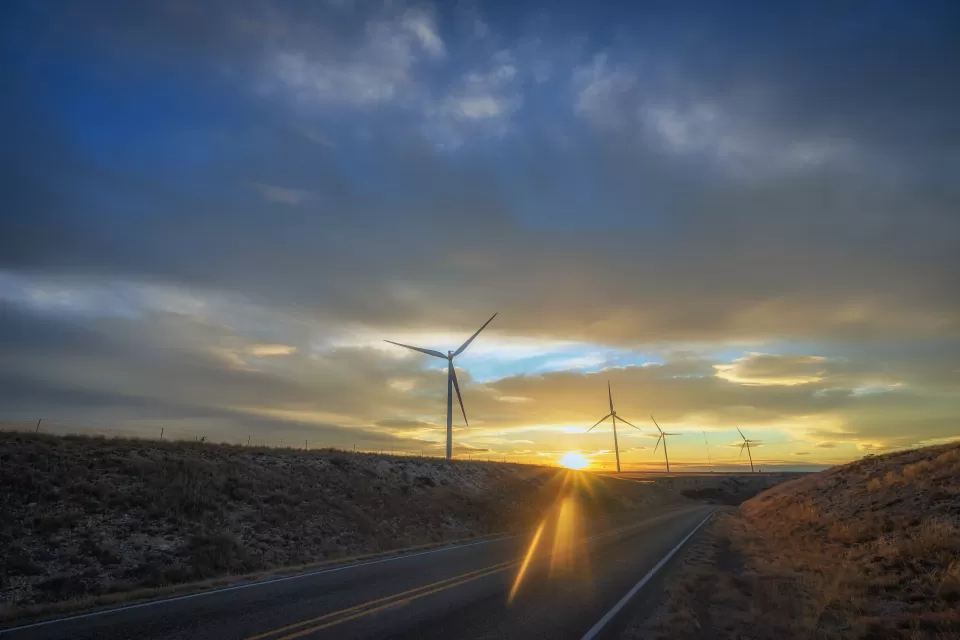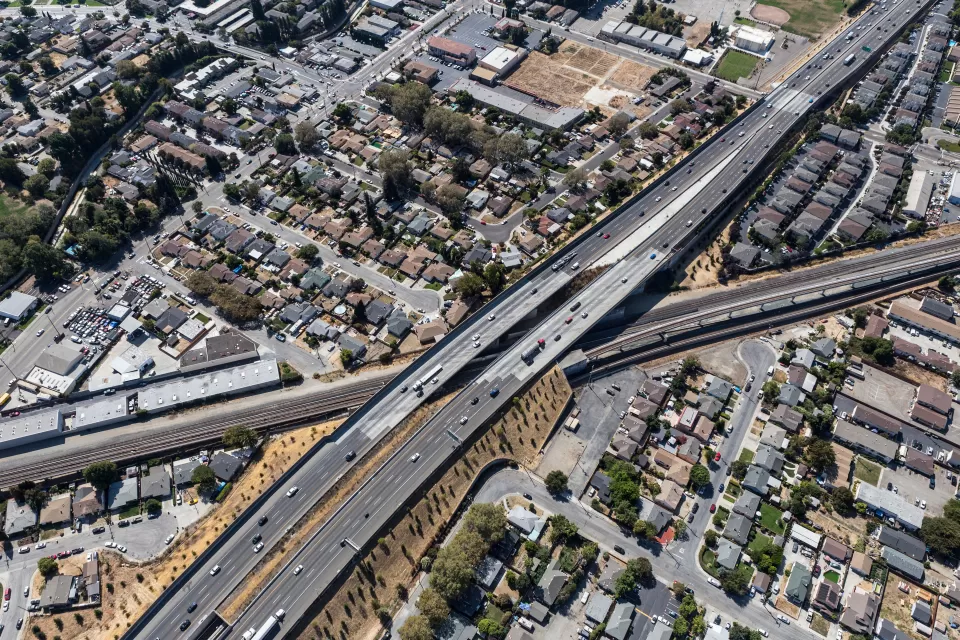 The Limitations of 'Reconnecting Communities'
The Biden administration has pledged to correct the damage imposed on communities by highways and infrastructure, but many projects are only committing to minor improvements, not transformative changes.
This six-course series explores essential urban design concepts using open source software and equips planners with the tools they need to participate fully in the urban design process.
Learn the tools for implementing Universal Design in planning regulations.
View More