A muddled agenda of inclusion seems to be a rationale to eviscerate one of the Oregon city's most lauded civic assets.
---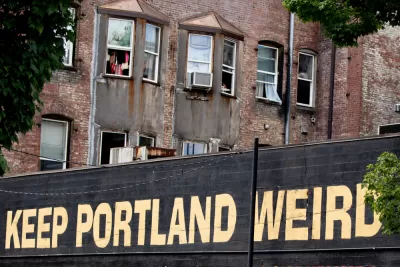 The city of Portland, Oregon is not shy about touting its past urban achievements—among them revitalized buildings and neighborhoods, parks and squares replacing freeways and parking lots, transit-served, walkable and bikable streets, and livable neighborhoods that are mostly unspoiled by the mega-projects that blight other cities. In all of these accomplishments, the city's neighborhood association system has played a central role, occasionally pushing hard for these and other reforms against entrenched interests. The process has worked so well that even today, the city's website brags that "Portland"s neighborhood system and commitment to public participation has been nationally recognized for many years."
In that context, it's remarkable that the city agency responsible for Portland's neighborhood system recently changed its name, removing the word "neighborhood" altogether, and undertaking more drastic changes to marginalize neighborhoods. Some long-time City Hall watchers are alarmed that the agency is on course (intentionally or not) to dismantle the neighborhood-based system altogether.
So what changed?
The city's most recent actions began in response to a scathing 2016 audit of the Office of Neighborhood Involvement (ONI). The City Auditor found what The Oregonian newspaper called a "trifecta" of serious problems, including a failure to effectively involve stakeholders (including neighborhood representatives), a confusion of roles and responsibilities, and deficiencies in financial transparency, fairness and accountability. Clearly there were real issues of governance to address.
How did ONI react? By hiring a marketing company to rebrand and change its name, to the Office of Community and Civic Life. Especially telling is the agency's emphasis, in its rebranding materials, on representing "communities of identity"—not neighborhoods—as the focus of future public involvement.
Portland's leaders are certainly right to take affirmative steps to involve groups that have been excluded historically, and too often are still excluded. The city has a shameful legacy of exclusion and environmental racism, and much more needs to be done now. But the way to do that is not to further sideline the grass-roots system that has done so much to revitalize the city, making it a much-copied national success story. In fact Portland's citizens ought to demand more of this system, not less—for there are fundamental issues of grass-roots democracy at stake.
By definition "communities of identity" are not open to all, as neighborhood associations must be. They are not required to maintain open meetings, public records, or standards against conflicts of interest. Their lack of transparency means they are prey to relatively easy manipulation by unaccountable vested interests.
By contrast, neighborhood associations are geographically representative of all residents within their boundaries—a form of representation that could not be more important in a city that elects its council at large, and leaves large sections of the city otherwise poorly represented.
Yet at just this moment, the city seems set to loosen even the existing modest requirements for transparency and accountability within neighborhood associations, further weakening their importance as quasi-public constituencies of government. This move would betray a fundamental lack of understanding of the distinct role of geographically based, accountable governance, muddling it with a potentially open-ended list of unaccountable, non-geographic "communities of identity."
More troubling, who decides which of these groups will be recognized? The city, it appears. What kind of influence will these non-geographic participants really have over the process? Only what the city deems suitable, since by definition, the city convenes and controls the process. This is top-down, thumb-on-scales tokenism—the antithesis of the original grass-roots, neighborhood-driven system.
Of course this marginalization of neighborhoods is part of a familiar dynamic in other cities too – with increasingly common attacks on so-called "NIMBYs" within existing neighborhoods, who, it is alleged, too often oppose needed housing projects, fuel growing unaffordability, and even maintain exclusionary and perhaps racist positions from their old, mostly white neighborhood enclaves.
It might feel good to demonize these folks—but is it fair? Is there credible evidence that they are the only, or even a major, cause of unaffordability and exclusion? Have we considered other major contributors to soaring costs, including the often irrational process of entitlement (especially difficult in Portland), the complexity of building codes, or perhaps most important, the dynamics of real estate markets and land costs—particularly when we treat housing as a speculative commodity?
Part of the rationale for blaming neighborhoods comes from the simple—and simplistic—idea that adding more units automatically results in lowering prices. That Classical economic idea might be true for widgets produced in a theoretical vacuum, but housing markets are anything but a vacuum. As we know, real estate is sensitive to "location, location, location," and other dynamic market effects. Building more attractive units can actually make an entire neighborhood more desirable, raising prices overall. The cost of building some units (like expensive highrises) and the attraction of wealthier buyers from other markets, can also fuel big cost increases (just ask Vancouver). When developers build luxury condos in the cores for foreign investors who never intend to live there, or for wealthy residents with two, three, or four other homes, then a building to house local residents does not get built.
That's not to say that we don't need more housing, and better low-cost housing, in growing cities like Portland—we certainly do. In the process, neighborhoods do need to step up and work out ways to accommodate this growth pro-actively and not reactively. (We could call that "QUIMBY," or Quality In My Back Yard.) Certainly neighborhoods need to be partners, not opponents, in creating greater equity, diversity, and opportunity in our cities, while finding ways to maintain the livable and historic qualities of our heritage and of our obligation to future generations.
But a city's job is to facilitate a win-win process, not stiff-arm, tokenize, and alienate a large constituency of its own long-time residents. Cities like Portland also need to step up with better tools to manage these phenomena, and get more modulated, equitable forms of growth. Other cities do show that there are good solutions available to ensure housing affordability and meet other needs, if citizens work together—taxes on speculative gains, taxes on empty investor-owned units, community land trusts, progressive land policies, and other tools. There are also many urban gaps across Portland, and in many other cities, that could be targeted for win-win redevelopment—under-used parking lots, excess rights of way, and empty buildings. Yet the current perverse structure of incentives encourages these places to sit empty, while historic structures get demolished, only to be replaced with even more expensive units.  
Unfortunately, as is too often the case, financial special interests play a distorting role in these processes. Too often the plausible-sounding "solutions" are effective only for generating large profits. That creates ample incentive for those in charge of city development to stop listening to grass roots interference in their business plan—which is simply to maximize those profits, while failing to acknowledge that their actions are making the city less affordable, not more so.
This is no way to solve a housing crisis.
The city needs a more modulated, more "polycentric" regional approach—not trying to jam everyone into an overheated (and increasingly expensive) core, but recognizing that we need to meet housing demand with many centers of good quality, livable urbanism. Residents of poorer and farther-out neighborhoods have an equal right to healthy places to live, so after economically stabilizing the long-term residents we must ensure they too have better walkability, access to healthy food, community gathering places, green places, good public transit, and opportunity and diversity too. These improvements can only be achieved through a community-led, neighborhood-based process—not by demonizing existing neighborhoods or their stakeholders.
Above all, it's true that we live in a democracy, in which citizens are supposed to have a say in what happens within their shared public realm. That includes the private buildings that form its edges and generate other impacts on livability. That includes beautiful and much-loved historic structures that are threatened with demolition. That includes proposals for new buildings that are out of scale, out of character, or—judged by the residents who must live with them rather than those who make money from designing and building them—are just plain ugly.
We ought to be deeply troubled by the idea that residents—citizens—should be disenfranchised from this fundamental democratic process.
The importance of grass-roots civic activism within many diverse neighborhood was a point made by the urbanist Jane Jacobs. She argued for city diversity above all else—diversity of people, of pathways, of uses and activities, of building ages and conditions—and geographic diversity too. She saw no replacement for fine-grained actions of citizens and their partners working at all levels—a kind of "polycentric governance."
As part of that polycentric governance, Portland urgently needs to strengthen civic engagement of communities of identity, within the neighborhood association system, as well as with other affirmative forms of empowerment. As it did in the era of its urban renaissance, the city needs to recognize and build on its most important civic assets, at the same time using effective, evidence-based tools to promote greater diversity and equity.
The evidence seems undeniable that Portland's neighborhood association system is broken, and the question now is whether it will be fixed, or further dismantled. The city has an opportunity—some would say a responsibility—to revitalize the system, with accountable support, subsidiary governance and participatory budgeting. Perhaps the most appropriate way to do this is through a new, standalone, truly empowering city office for local geographic governance by neighborhood.
In a troubling time of divisive assaults on democratic processes, it seems more important than ever to champion democracy—down to its neighborhood grass roots.
Michael Mehaffy, Ph.D. is an internationally active researcher, lecturer and consultant in sustainable urban development, executive director of the Portland urban think tank Sustasis Foundation, and former president of the Goose Hollow neighborhood association in Portland.
Suzanne Lennard is co-founder and Director of the International Making Cities Livable conference series, and author of many books on livable, healthy, and sustainable cities. A shorter version of this article also appeared in The Oregonian newspaper.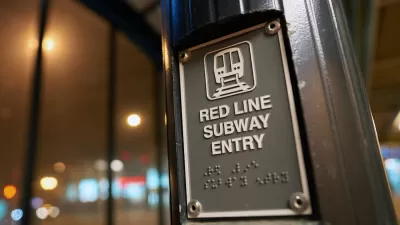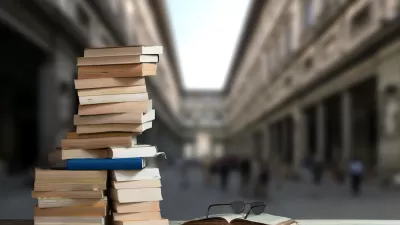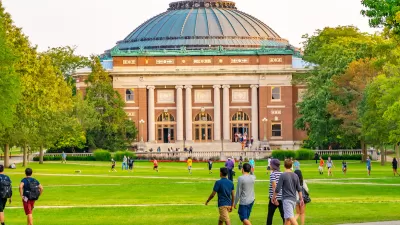 Why College Campuses Make Ideal Models for Cities
College campuses serve as ideal models for cities, with their integrated infrastructure, vibrant communities, sustainability initiatives, and innovation hubs inspiring urban planning and development for a brighter future.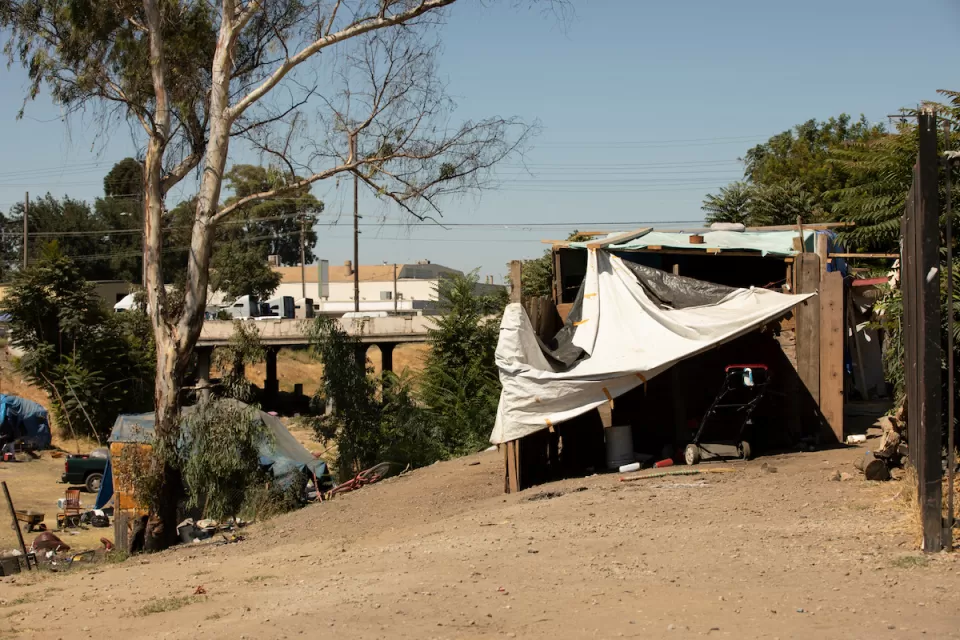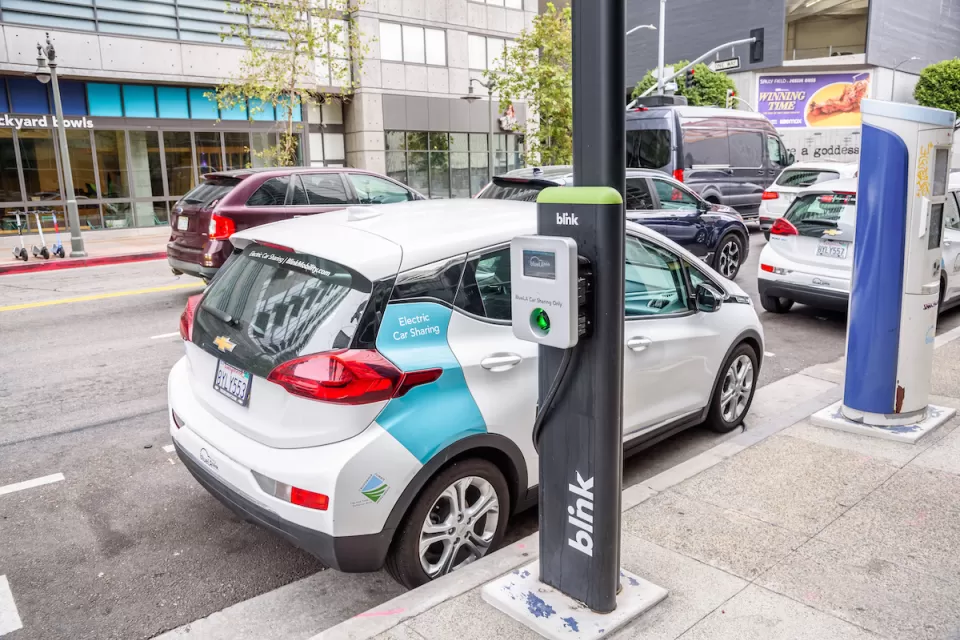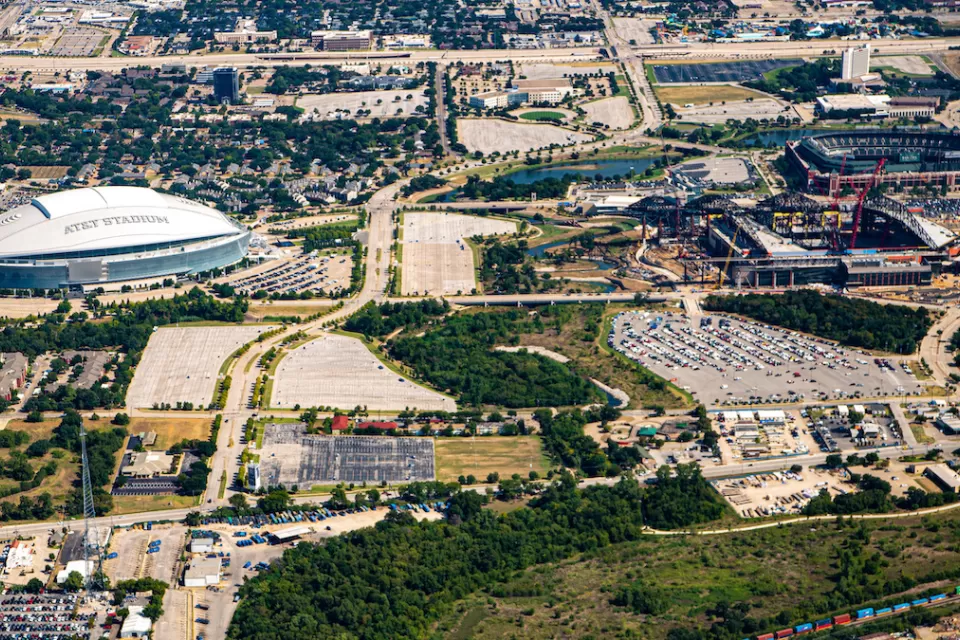 This six-course series explores essential urban design concepts using open source software and equips planners with the tools they need to participate fully in the urban design process.
Learn the tools for implementing Universal Design in planning regulations.
View More