Opinion: The Rose City joins the nationwide attack on neighborhood-scale public involvement—and throws its pioneering model of grassroots democracy under the bus.
---
On the surface, there's not much disagreement that the city of Portland has a shameful legacy of racism and exclusion that needs to be remedied. Few can object to the city's goal of expanding involvement in civic affairs to under-represented groups and populations. Indeed, that was one of the mandates of a 2016 report by City Auditor Mary Hull Caballero [pdf].
Beneath the surface lies an existential struggle for the soul of the city, now bubbling up as a visible fight over the city's current proposal to radically revise the code governing the neighborhood association system—in theory as a response to the Auditor's mandate.
That system is one of Portland's legendary successes—a grassroots democratic process that promoted new public spaces, championed neighborhood revitalization, opposed destructive freeway projects, and championed citizen involvement for all. How times change.
On one side of the current fight are those who seek to defend the core democratic principle of geographic representation enshrined in the city's storied system. For them, this system is an essential conduit to civic governance for everyone, including the currently excluded. The system needs to do more, not less, to empower all the residents within neighborhood boundaries, and confront shared challenges that are often highly local in nature. This form of grass-roots governance has special importance in a city that elects its council at large, and already has chronic problems with geographic inequality of representation and funding. Its constituents must therefore be seen as essential partners in the struggle for greater inclusion.
But for many others, the real fight is against the entire system of public involvement through neighborhood associations, which are seen as unrepresentative bastions of privileged, old, white homeowners, and enemies of needed progress. It's time to get them out of the way, according to some in the city, to allow more affordable housing, promote greater spatial equity, increase urban density and sustainability, and deal with all the other formidable urban challenges, in Portland and other cities.
This is a common stereotype, and an increasingly prevalent political narrative. But is it true?
There are actually two questions here. First, are neighborhood associations sufficiently representative of their geographic constituents, especially those who have been historically under-represented? I know of almost no one who disagrees that many neighborhood associations need to do a better job of representation and inclusion, and many are working diligently on that goal (including the one in my own neighborhood of Goose Hollow, Portland). In fact, they could use more of the city's help in that process. Under the current system, however, they must be open to all their residents, hold transparent elections and public meetings, and be accountable to their residents in other ways. Incredibly, many of these standards of transparency and accountability would be abolished under the current proposal.
But there is a more basic question. Would the marginalization of neighborhood associations actually promote greater affordability, inclusion, social justice, or sustainability? Or would that action only more likely foment increased divisiveness, and further serve the agendas of unaccountable special interests?
On the evidence, the divisiveness is certainly increasing. Current battle lines pit long-time urban allies against one another—social justice proponents against grass-roots political activists, environmentalists against preservationists. Meanwhile, economic special interests, which don't particularly care much about any of these issues, are smiling all the way to the bank.
The irony is that many of the causes of unaffordable housing, urban inequality, displacement and homelessness, unsustainable development patterns, and other urban ills, lie well outside the purview of the neighborhood system—and so do the solutions. For example, one of the major factors in housing cost and exclusion in Portland is the city's own byzantine bureaucracy, causing uncertainty, delay, and cost. Another factor is the dynamic nature of real estate, which is more about getting maximum price than getting affordability. Yet another factor is the over-concentration of growth in the red-hot core, only feeding the spiral of costs. That also overlooks the need to unlock the many low-quality infill sites in the sprawling suburbs (under-used parking lots, excess medians, etc.), where better quality, walkable development is needed most by displaced residents.
Not surprisingly, the evidence for success from a number of the city's previous policies is dismal. Housing costs continue to increase, homelessness and exclusion continue to soar, and the quality and sustainability of development is suspect at best. But instead of critical introspection, the city and its defenders give in to the temptation to find convenient scapegoats in neighborhood associations.
It's a fair point to be readily conceded that neighborhoods are often too reactive, too resistant to change, too protective of their own privileges. It's also a fair point that citizens in a democracy can be no less so as a whole. We don't propose as a remedy to end democracy in favor of a dictatorship of the enlightened—or so one hopes.
Instead, one hopes, we seek to make the process more informed, more accountable, more transparent, more proactive, more broadly representative, and more constructive. We seek to disseminate better information and build better collaborative relationships. We seek to identify win-wins.
I suggest that no less is required when it comes to public involvement processes, and specifically, neighborhood-scale democracy.
Those of us who work in public involvement professionally know full well that there are generally two ways to go. We can apply stiff-arming, tokenism, the "mushroom approach" (keep them in the dark and feed them BS)—or, we can truly respect, engage, empower, and build trust. We can "get to yes" with an actual improvement of the outcome.
Representatives of the Portland bureau charged with supporting the neighborhood system—the Office of Civic and Community Life (OCCL)—characterize the current proposed changes as necessary to achieve greater inclusion, as called for in the 2016 Auditor's report. But what is offered is far from what the Auditor called for. Instead, reform is offered as a feel-good campaign and fuzzy "acknowledgement" of ill-defined people and groups, without real empowerment, transparency, or accountability. The only clear action is an evisceration of the role of neighborhood associations.
The trouble is, the Auditor's report didn't call for weakening the neighborhood association system, but rather, strengthening it. The report found that , "both neighborhood associations and other community groups reported that they felt their opinions were not being heard by City Hall." It noted that inclusion does not need to happen at the expense of neighborhood associations, since "some neighborhood associations and district coalitions are working within the existing neighborhood model, while also expanding outreach to diverse communities." Furthermore, it said, "defining the expectations and roles of neighborhood associations and all community groups could help clarify how groups can work together."
The Auditor's report also noted that "funding is not equitable," and "the East Portland Neighborhood Office is funded at the lowest level of all of the coalitions on a per person basis." Clearly this required a remedy. But none of this has been addressed in the current proposals. Instead, the model seems to be equality of lower funding and disenfranchisement for all.
No less troubling is the move to lessen accountability and transparency—exactly the reverse of the Auditor's mandate. The report found that "the office needs a clear framework defining roles and responsibilities of city and community organizations and a focus on accountability." It noted: "emerging issues, such as using email to make board decisions or disclosing potential conflicts of interest, have not been addressed in the standards."
Perhaps most dismaying to many, OCCL's response is to further weaken the standards for neighborhood associations, as well as for other less accountable groups. For anyone who believes democratic governance must be more transparent and accountable, this seems to be heading in exactly the wrong direction.
But maybe democracy is not the point. Well, they say that democracy is the worst form of government, except for all the others. Yes, it's messy, full of conflicts, sometimes acrimonious—and ill served by stiff-arming and tokenism. The one thing we need most is access to an empowering, transparent, accountable form of governance. That is especially important within our own neighborhoods, where so many city issues literally come home. They also say that democracy dies in darkness—and, it seems, in feel-good committees.
Few in Portland deny that major reforms are needed in the system, including the neighborhood association component. That's also what the Auditor found. But if we are true to our values and the prodigious achievements of this celebrated system in past decades, then neighborhood associations need to be called on to do more, not less—more inclusiveness, more meaningful representation, more accountability, and more transparency.
Michael W. Mehaffy, Ph.D., is a researcher in urban development and governance based in Portland.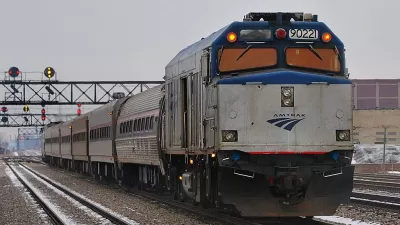 Amtrak Ramping Up Infrastructure Projects
Thanks to federal funding from the 2021 infrastructure act, the agency plans to triple its investment in infrastructure improvements and new routes in the next two years.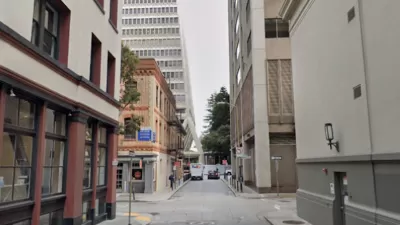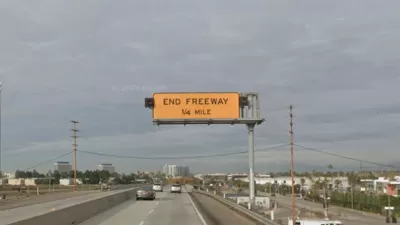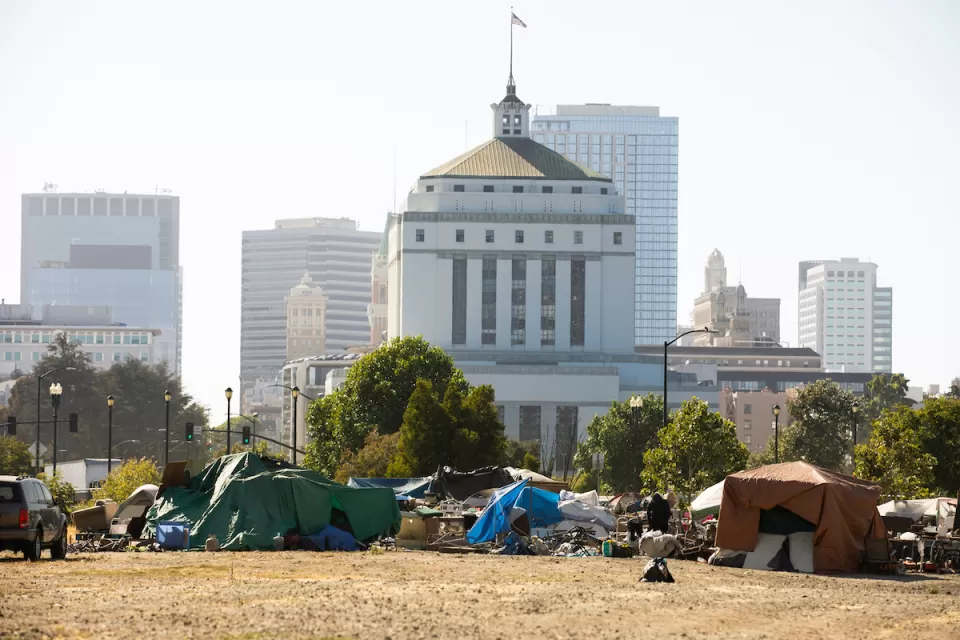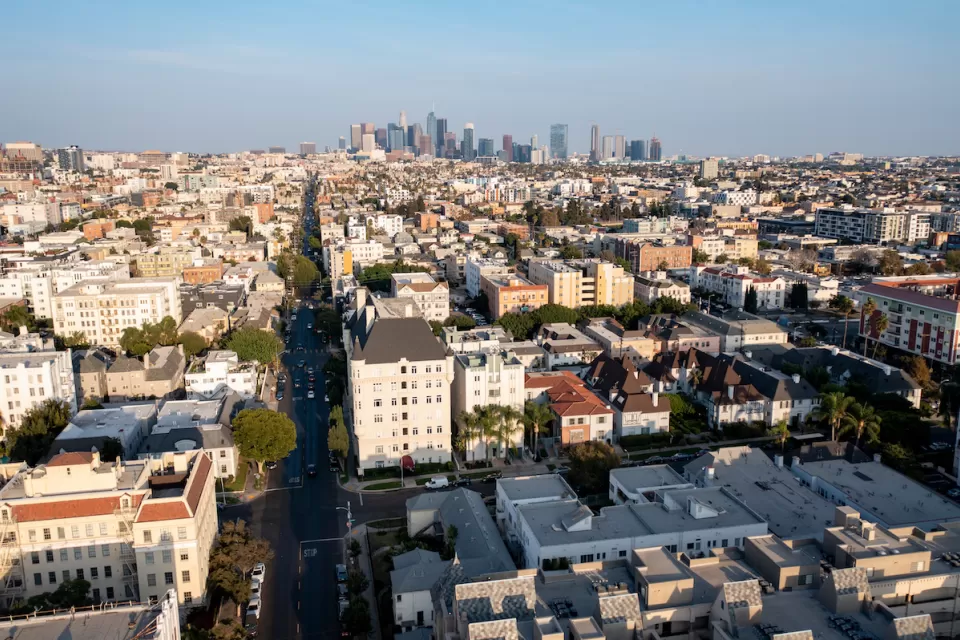 Advancing Shade Equity in LA's Koreatown
Koreatown is one of Los Angeles's densest and most park-poor communities. A privately funded tree planting initiative will bring some much needed greenery and shade to the area.
This six-course series explores essential urban design concepts using open source software and equips planners with the tools they need to participate fully in the urban design process.
Learn the tools for implementing Universal Design in planning regulations.
View More