The state of California adopted reforms to the California Environmental Quality Act (CEQA) pertaining to climate-friendly infrastructure projects, but residential development interests hoping for relief from CEQA will have to wait.
---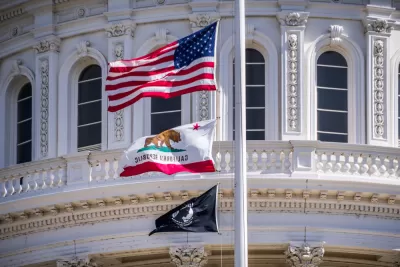 With climate change causing new levels of drought and wildfire risk in the state, and the cost of housing increasingly out of reach for most residents, some advocates and elected officials have been working for years to reverse some of the unintended consequences of the California Environmental Quality Act (CEQA), namely the power the law grants to any individual or organization with a lawyer to delay and obstruct climate-friendly projects, such as public transit and residential urban infill development, often under specious premises.
Earlier this summer, the state of California adopted five budget trailer bills that implement partial CEQA reforms, but stopped short of adopting CEQA reforms for residential projects. The story of how Gov. Gavin Newsom accomplished this partial CEQA reform package is the story of the politics of climate and housing in the nation's most populous state.
California Governor Gavin Newsom first proposed a total of 11 budget trailer bills in May, but the final enacted package was consolidated in five total bills, according to an article by the Holland & Knight law firm, published in July. The reforms adopted by the state legislature will apply to solar, wind, battery storage, and transit and regional rail construction, according to an article by Lesar Development Consultants, but not residential projects.
The Lesar Development Consultants article describes why the lack of a residential component to these reforms is so significant:
According to a study produced by the Center for Jobs and the Economy and the California Business Roundtable, an astonishing 50% of all housing developments were challenged using CEQA. The Pacific Research Institute studied the impacts when housing faces CEQA challenges, finding that developments take years longer to commence construction, resulting in hundreds of thousands in increased costs.  In another study, Holland and Knight found that between the years 1997 and 2012, 62% of CEQA challenges were for infill development, and 67% of the challenges were brought forward by neighborhood groups, homeowners' associations, and other entities that were specifically formed to bring forward a CEQA lawsuit.
The state's mainstream media also documented the political saga around Gov. Newsom while he sought these CEQA reforms.
David Kellogg, a lawyer and housing advocate from Walnut Creek, is quoted in a paywalled article by Dustin Gardiner for the San Francisco Chronicle from May describing the partial CEQA reform as a "nothingburger," due to its lack of attention to residential uses. Chris Elmendorf, a law professor at UC Davis, is quoted in the same article saying that the governor is treading lightly due to special interests who benefit from the status quo.
Chris Elmendorf provides more detail on Gov. Newsom's tricky relationship with environmental groups in a July opinion piece published by the Los Angeles Times [paywall]. Elmendorf also suggests that California look north for examples of substantial environmental reform to help remove barriers to climate-friendly residential development patterns.
Washington state legislators voted overwhelmingly this year to eliminate environmental review for every urban housing project that conforms to a city's general plan and zoning laws. Deep-green Oregon, meanwhile, never saw the need for a CEQA-like law. It adopted urban growth boundaries instead, preserving the countryside while allowing cities to approve new housing without the "paralysis" Newsom bemoaned.
Another article by Brooke Skaggs for the East Bay Times, presents more of the perspective of environmental groups opposing CEQA reforms:
But while environmental leaders agree there's room for some CEQA reforms, more than 100 organizations wrote in a separate letter Monday that some of Newsom's proposed changes pose risks to residents, wildlife, water and other resources. And they argue that implementing such big changes now, rather than using the traditional legislative process, doesn't give Californians enough time to understand and weigh in on potential effects.
Ezra Klein also covered the political intrigue surrounding CEQA reform for the New York Times, leading with the provocative headline, 'What the Hell Happened to the California of the '50s and '60s?"—a question attributed to Gov. Newsom in the article.
---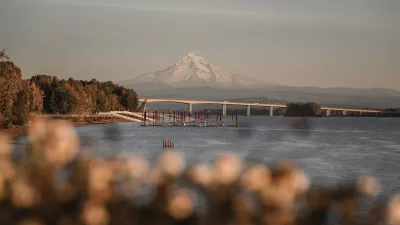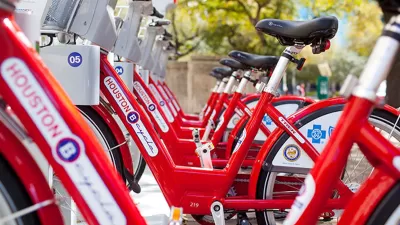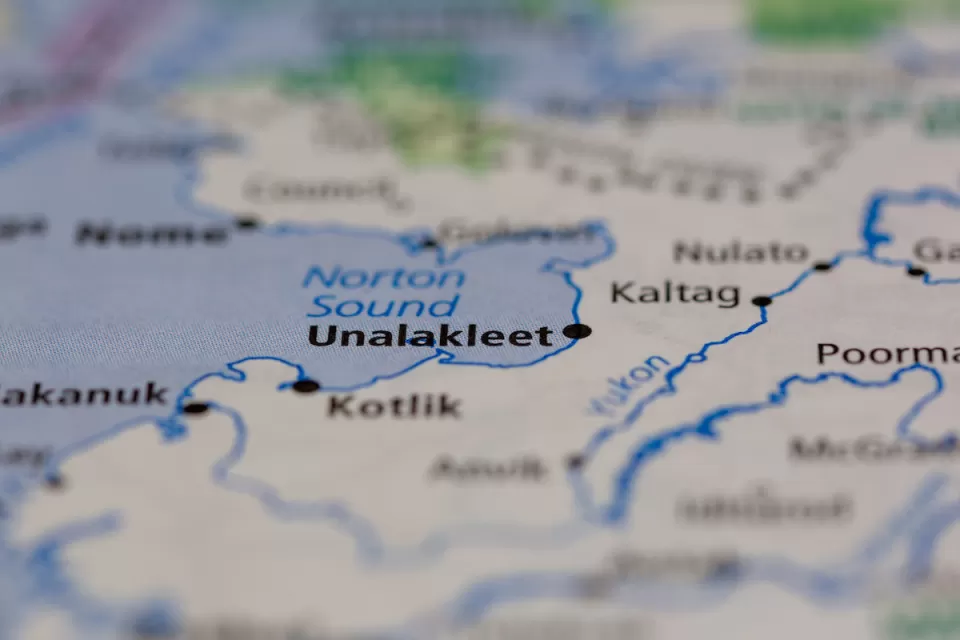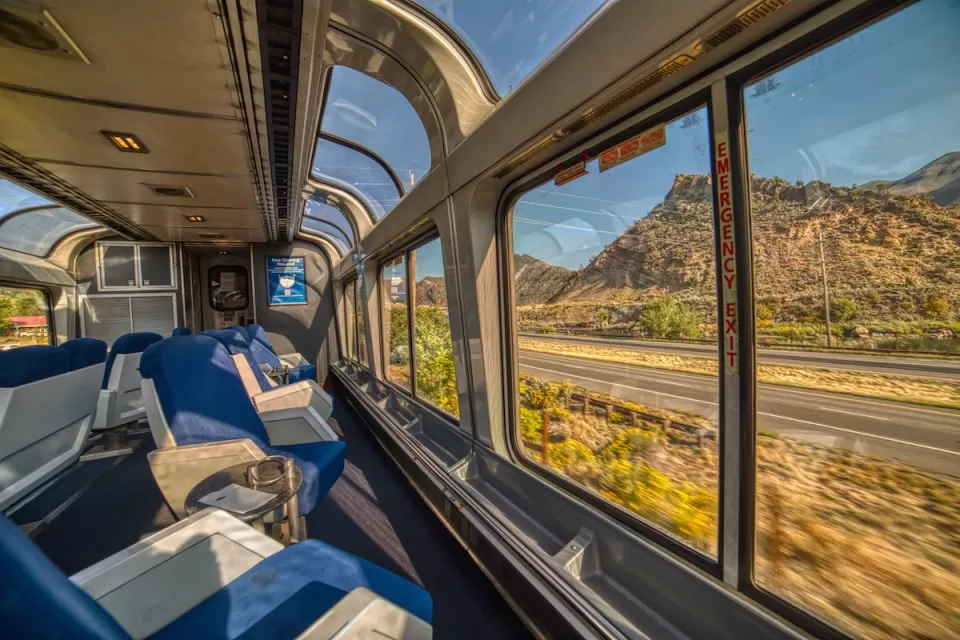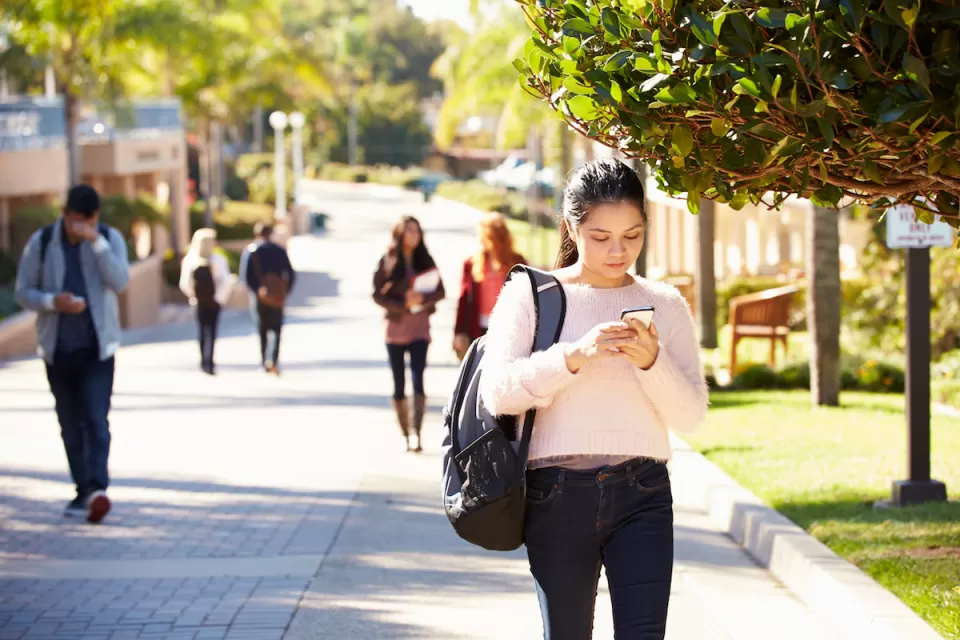 This six-course series explores essential urban design concepts using open source software and equips planners with the tools they need to participate fully in the urban design process.
Learn the tools for implementing Universal Design in planning regulations.
View More