In a modern, post-industrial society, economic opportunity depends on disadvantaged households' ability to find suitable housing in an economically successful city. Planners can make that happen.
---
In a traditional peasant society, economic opportunity depends on access to fertile land. A few acres can reliably feed a family, and a few more acres can grow market products to earn money. This justifies land reform to make these opportunities available to disadvantaged groups.
In a modern, post-industrial society, economic opportunity depends on the ability of disadvantaged household to access education, employment, and affordable consumer goods. Living in a multi-modal urban neighborhood provides access to these resources. This justifies urban development policy reforms to make these opportunities available to disadvantaged groups.
One recent study found that doubling their neighborhood's "compactness" increases the probability that a child born in poverty (lowest income quintile) will become a high earning adult (highest income quintile) by 41%. Another major study [pdf] estimated that increasing affordable housing supply in highly productive cities such as New York and San Francisco would increase total U.S. GDP by 3.7%, representing an average income gain of $3,685 per worker. Similarly, the sense of community belonging and economic mobility among residents tends to increase significantly in more walkable urban neighborhoods.
Ensuring that disadvantaged groups can access urban opportunities is sometimes called "The Right to the City." The Right to the City means that anybody who wants—including physically, economically, or socially disadvantaged people—are able to find suitable, affordable housing in attractive, multi-modal, economically successful neighborhoods. It is a bold but achievable goal.
There are plenty of practical ways that planners can help make this happen. Many current policies favor expensive, sprawled housing over more compact and affordable alternatives, for example, by limiting development density and heights to exclude multi-family housing types, and by imposing parking minimums that drive up development costs in areas with high land values. Smart Growth reforms [pdf] are the key to creating more affordable, and therefore more inclusive and productive, urban communities. 
It is important to be comprehensive when defining and evaluating affordability. Measured one way, a particular solution may seem effective and beneficial, but measured another, it seems wasteful and harmful overall. A commonly-used rule-of-thumb is that households should spend no more than 30% of their budgets on rents or mortgages, but households often face trade-offs between various expenses: a cheap house is not truly affordable if has high utility or maintenance costs (because it is old), or it has high transport costs (because it is isolated). Households can rationally spend more than 30% of their budgets for an energy-efficient home in an accessible, multi-modal neighborhood, because the additional costs are offset by other savings and benefits [pdf]. As a result, many experts now recommend that affordability be defined as households spending up to 45% of their budgets on total housing and transport expenses.
These factors are often ignored, which biases results. For example, the widely cited International Housing Affordability Survey (IHAS) measures the ratio between median incomes and house purchase prices, resulting in incomplete and biased [pdf] conclusions. A recent report, "Rent and Ride, Affordability is About Both," which measures households' actual expenditures on housing and transportation, shows that, although sprawled cities such as Phoenix, Miami, Atlanta, and Houston have relatively affordable housing, the low cost of housing in those cities is more than offset by very high transportation costs, making them less affordable overall than compact, multi-modal cities such as Washington, D.C., San Francisco, Boston, and even New York.
The IHAS has other significant biases:
It overlooks or under-samples affordable housing types, including secondary suites, rentals, subsidized housing, and condominiums. This exaggerates unaffordability where such housing is common.
It ignores operating costs including utilities, maintenance, and repair expenses, and so exaggerates the affordability of older homes and the unaffordability of newer housing.
It includes a limited set of regions. In some countries it includes both small and large cities, but in Asia it only includes large and expensive cities such as Hong Kong, Singapore, and Tokyo. This exaggerates unaffordability in those countries.
It fails to account for factors that affect regional affordability, such as population and economic growth, incomes, and geographic constraints. This exaggerates unaffordability in attractive, economically successful, and geographically constrained regions.
It measures entire regions, ignoring affordability variations within regions. Central neighborhoods are generally most affordable overall, considering total housing and transportation costs, and offer other benefits, such as commute time savings and health benefits.
These biases all skew in the same direction: they make older, sprawled housing seem more affordable and new, compact, infill housing seem less affordable than households actually experience. Anybody who works with this information should be aware that the IHAS analysis methods are incomplete and biased, as discussed in previous blogs, "How Not to Measure Affordability" and "True Affordability: Critiquing the International Housing Affordability Survey."
This is important because compact, multi-modal development provides many benefits [pdf]. Residents typically:
The Right to the City is a sweet deal for everybody
. Policies that allow compact, multi-modal developments reduce traffic and parking congestion, accident risk, and pollution exposure, while increasing economic productivity. Everygody benefits, including 
people who live in automobile-dependent, sprawled locations.
---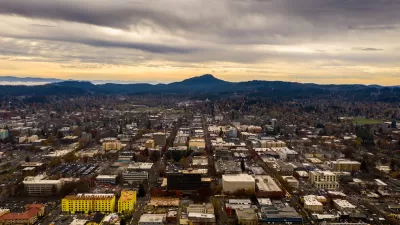 Eugene Ends Parking Minimums
In a move that complies with a state law aimed at reducing transportation emissions, Eugene amended its parking rules to eliminate minimum requirements and set maximum parking lot sizes.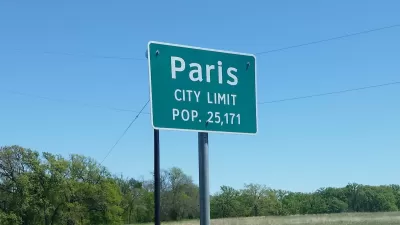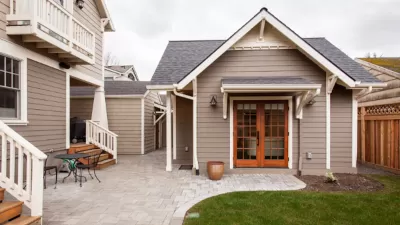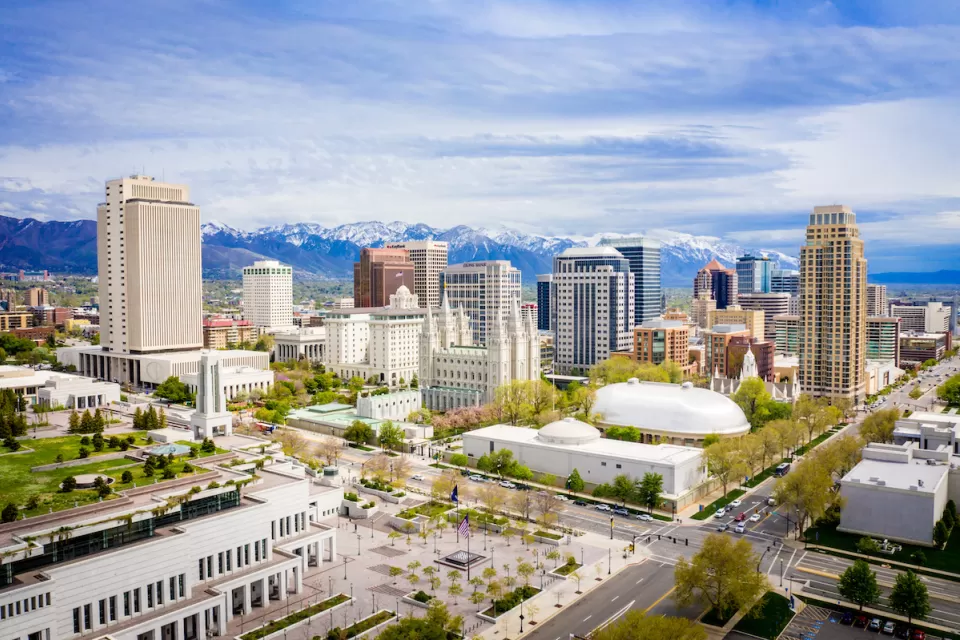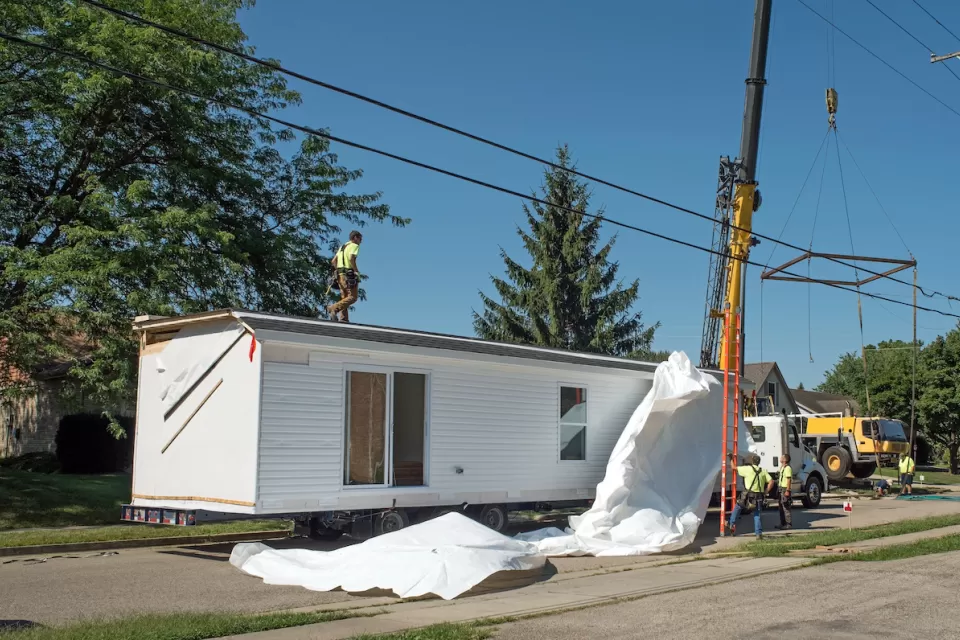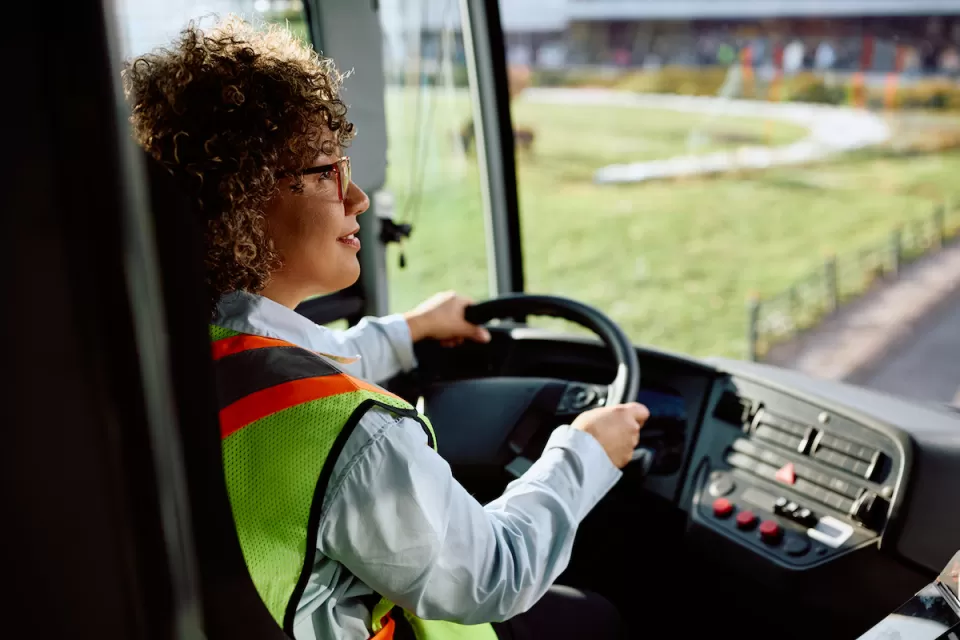 This six-course series explores essential urban design concepts using open source software and equips planners with the tools they need to participate fully in the urban design process.
Learn the tools for implementing Universal Design in planning regulations.
View More