Critics argue that smart growth reduces housing affordability. Their criticisms are partly legitimate and largely wrong, based on incomplete and biased analysis.
---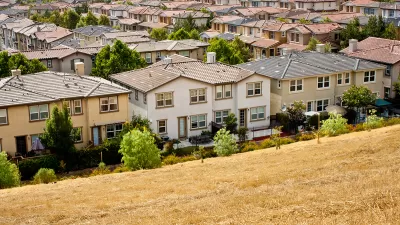 In a recent blog, Focusing on People, Not Sprawl, Wendell Cox argues that smart growth policies lead to housing inaffordability. He finds that the ratio of median home purchase prices to median incomes is negatively correlated with sprawl index ratings from Smart Growth America's recent Measuring Sprawl 2014 report, and therefore concludes that smart growth policies make home ownership unaffordable. To illustrate this he compares the very high home prices in San Jose, California with much lower prices in Houston, Texas.
These results contrast with Housing and Transportation (H+T) Affordability Index analyses which indicate that smart growth neighborhoods tend to be more affordable, considering combined housing and transportation expenditures. Two factors explain the differences in these results. First, the H+T Index measures average housing expenditures, which includes rents and mortgages paid by existing occupants, while Cox measures current house purchase prices. Also, the H+T Index measures neighborhood-level impacts, while Cox's analysis measures regional-level impacts and so fails to account for variations within regions.
I think that Cox raises a legitimate issue, that affordability analysis should consider house purchase costs as well as expenditures, but his analysis is incomplete and biased, and I believe that his conclusions are backward.
Cox makes the classic analytical error of assuming that correlation proves causation. Smart growth tends to be implemented in regions that have a combination of rapid growth, geographic constraints (such as shorelines and mountains), and high environmental amenities, which tend to increase housing prices, particularly single-family homes, due to strong demand and limited land supply. As a result, it is unsurprising that growing coastal cities such as San Francisco, San Diego, Seattle, Portland and Washington DC have higher housing prices than cities with slower growth or fewer geographic constraints such as Pittsburgh, Dallas, St. Louis, Columbus and Indianapolis, but it is wrong to assume that this is caused by smart growth policies. To accurately explore this issue Cox needs to use more sophisticated analysis which accounts for population and economic growth rates and natural geographic constraints. 
Cox fails to identify exactly what dataset he used to calculate home purchase prices. Based on the wording in his blog I suspect that he used single-family home prices, excluding multi-family housing. If so, this significantly biases housing costs upward in cities with high land prices, where townhouses and condominiums are a common and growing type of home ownership.
This reminds me of a similar interaction I had with Cox a few years ago when he criticized analysis in my report, Rail Transit In America, which shows that households in regions with high quality transit spend significantly less on transport, based on data from the Consumer Expenditures Survey. He countered with data showing higher transportation expenditures in rail transit cities, based on the ACCRA Cost of Living Index, which is designed to compare living costs for professional and managerial households, and so measures expenditures by the highest income quintile. Cox never mentions that his analysis is skewed to high income households and is therefore inappropriate for evaluating affordability, which is defined as lower-income households being able to purchase essential goods and services (such as housing). 
Smart growth critics often cite market surveys indicating that most consumers prefer single-family homes, but housing preferences are complex: surveys indicate that many households would prefer townhouses and condominiums if that allowed them to live in more compact, multi-modal neighborhoods or provided significant financial savings. For example, one housing market survey found that although Calgary, Canada households prefer single-family homes, many would choose urban townhouses if they provided significantly shorter commutes or financial savings averaging $130 per month. Preferences for housing in more accessible and multi-modal neighborhoods is particularly strong for young adults and seniors, which are the fastest growing demographic segments.
Cox assumes (despite my previous efforts to inform him otherwise), that smart growth consists of just one policy, urban containment regulations. He is wrong. Smart growth actually includes a variety of policies and planning practices that result in more compact, mixed, multi-modal development patterns, including reduced restrictions on development density and mix, reduced parking requirements, and improvements to walking, cycling and public transport. Although some smart growth policies may increase housing costs, others provide savings, as summarized in the following table:
Smart Growth Household Affordability Impacts
Reduces Affordability

Increases Affordability

Urban growth boundaries (reduces developable land supply)

Increased infrastructure design requirements (curbs, sidewalks, sound barriers, etc.)

Increased development density (reduces land requirements per housing unit)
Reduced parking and setback requirements (reduces land requirements per housing unit)
Allow and encourage more diverse, affordable housing options (secondary suites, apartments over shops, loft apartments).
Reduced development impact fees and taxes in more accessible locations (in recognition of the lower costs of providing public services there).

Location in more accessible, multi-modal neighborhoods (which reduces transportation costs).
In a free market, growing and geographically constrained cities such as San Francisco and Boston tend to have relatively high housing costs, just as quality restaurants tend to have higher prices than fast food restaurants; or described differently, property owners in less attractive cities such as Pittsburgh and Columbus must offer relatively cheap housing to attract residents. However, growing and geographically constrained cities can increase affordability and accommodate more residents and jobs with appropriate smart growth policies. For example, allowing increased densities and more multi-family housing, reducing parking and setback requirements, and reducing development and utility fees in more compact locations (in recognition of the lower costs of providing public services there), can help make housing and transportation more affordable in cities like San Francisco and Boston.
By supporting more compact, multi-modal development, smart growth can provide various direct and indirect benefits, including transportation savings, infrastructure savings, traffic safety, improved accessibility for non-drivers, and open space preservation, as summarized in the following table, which I copied from the Measuring Sprawl report. 
Summary of Sprawl Outcomes (Measuring Sprawl 2014)
| | |
| --- | --- |
| Outcome | Relationship to Sprawl |
| Housing affordability | positive and significant |
| Transportation affordability | negative and significant |
| Combined housing and transportation affordability | negative and significant |
| Upward mobility | negative and significant |
| Average household vehicle ownership | positive and significant |
| Percentage of commuters walking to Work | negative and significant |
| Percentage of commuters using public transportation | negative and significant |
| Average journey-to-work drive time in minutes | positive and significant |
| Traffic crash rate per 100,000 population | negative and significant |
| Injury crash rate per 100,000 population | negative and significant |
| Fatal crash rate per 100,000 population | Positive and significant |
| Body mass index | Positive and significant |
| Obesity | Positive and significant |
| Any physical activity | Positive and significant |
| Diagnosed high blood pressure | Positive and significant |
| Diagnosed heart disease | Not significant |
| Diagnosed diabetes | Positive and significant |
| Average life expectancy | negative and significant |
Sprawl is positively associated with housing affordability but negatively associated with combined housing and transportation costs. It is also positively associated with commute travel times, commute duration, and various health problems, and negatively associated with upward economic mobility (residents achieving higher income classes than what they were born into).   
As a result, Cox's prescriptions are win-lose: even if sprawl can reduce housing costs it increases other costs (transportation costs, commute duration, traffic fatalities and other health problems). In contrast, affordable-accessible housing strategies (policies that increase lower-priced housing supply in accessible, multi-modal neighborhoods) are win-win, since they increase housing affordabiltiy in ways that support other planning objectives.
Simplistic analysis, such as Cox's recent blog, provides little useful policy guidance. His opposition to smart growth for the sake of consumer affordability is backward: the best way to provide true affordability and satisfy consumer preferences in growing, geographically constrained communities is to implement more of the smart growth policies that support affordable-accessible housing.
For More Information
CTOD (2009), Mixed-Income Housing Near Transit: Increasing Affordability With Location Efficiency and Mixed-Income Housing TOD Action Guide, Reconnecting America and the Center for Neighborhood Technology.
Jonathan Ford (2009), Smart Growth & Conventional Suburban Development: Which Costs More? U.S. Environmental Protection Agency.
FTA (2008), Better Coordination of Transportation and Housing Programs to Promote Affordable Housing Near Transit, Federal Transit Administration, USDOT and Department of Housing and Urban Development.
Ali A. Isalou, Todd Litman and Behzad Shahmoradi (2014), "Testing The Housing And Transportation Affordability Index In A Developing World Context: A Sustainability Comparison Of Central And Suburban Districts In Qom, Iran," Transport Policy, Vol. 33, May pp. 33-39.
Marc Lee, Erick Villagomez, Penny Gurstein, David Eby and Elvin Wyly (2008), Affordable EcoDensity: Making Affordable Housing a Core Principle of Vancouver's EcoDensity Charter, Canadian Center for Policy Alternatives.
Jonathan Levine (2006), Zoned Out: Regulation, Markets, and Choices in Transportation and Metropolitan Land-Use, Resources for the Future.
Jonathan Levine, Aseem Inam, Richard Werbel and Gwo-Wei Torng (2005),"A Choice-Based Rationale for Land Use and Transportation Alternatives,"Journal of Planning Education and Research, Vol. 24, No. 3, pp. 317-330.
Todd Litman (2010), Affordable-Accessible Housing In A Dynamic City: Why and How To Support Development of More Affordable Housing In Accessible Locations, Victoria Transport Policy Institute.
Todd Litman (2013), Affordability As A Transportation Planning Objective, Planetizen.
Michael Manville (2010), Parking Requirements As A Barrier To Housing Development: Regulation And Reform In Los Angeles, UCLA Institute of Transportation Studies; at.
Metro Vancouver (2012), What Works: Affordable Housing Initiatives in Metro Vancouver Municipalities, Metro Vancouver Regional Housing.  
MTC (2010), Choosing Where We Live: Attracting Residents to Transit-Oriented Neighborhoods in the San Francisco Bay Area; A Briefing Book for City Planners and Managers, Metropolitan Transportation Commission.
MWCOG (2005), Toolkit for Affordable Housing Development, Metropolitan Washington Council of Governments, Publication Number: 20058254.
Arthur C. Nelson (2011), The New California Dream: How Demographic and Economic Trends May Shape the Housing Market, Urban Land Institute.
Vancouver EcoDensity is an integrated program to increase urban livability, affordability and environmental performance through policy and planning reforms that encourage more compact, mixed, infill development.
---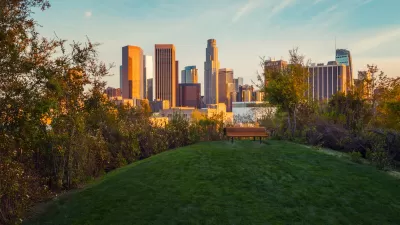 Downtown Los Angeles Park Wins National Award
Vista Hermosa Natural Park, designed by the landscape architecture firm Studio-MLA, has won the ASLA 2023 Landmark Award. Completed in 2008, Vista Hermosa was the first public park built in downtown L.A. in over 100 years.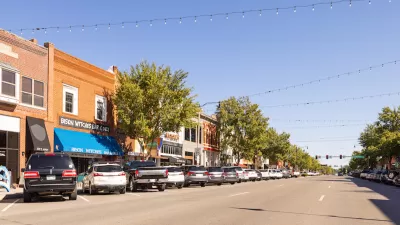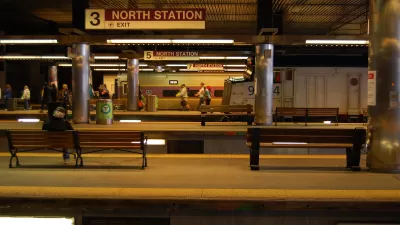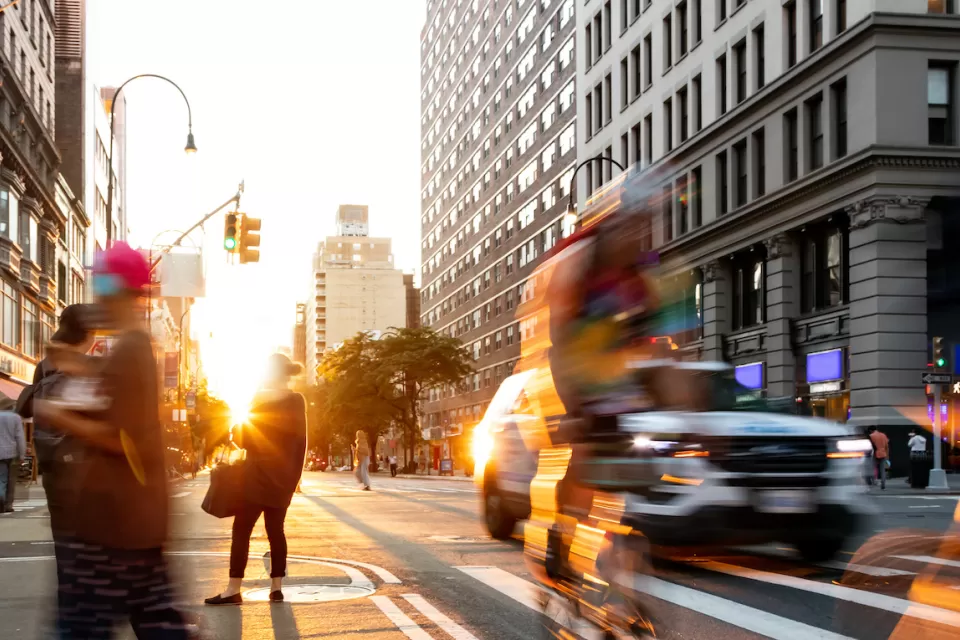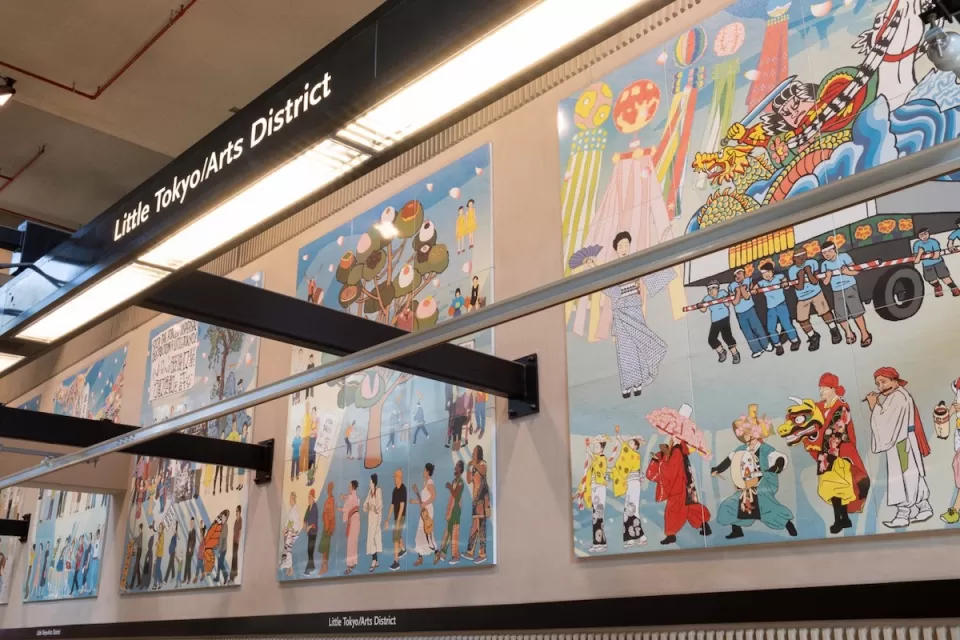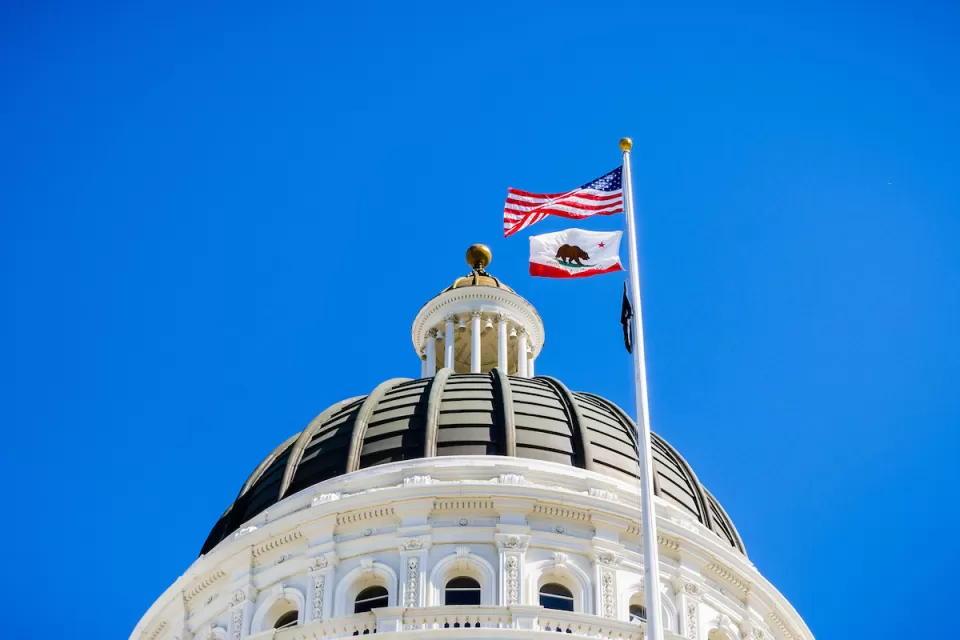 This six-course series explores essential urban design concepts using open source software and equips planners with the tools they need to participate fully in the urban design process.
Learn the tools for implementing Universal Design in planning regulations.
View More