Reformed parking regulations will improve the quality of urban environments. They might even allow to once again construct building types we appreciate only in older cities, but could never imagine building with today's parking requirements.
---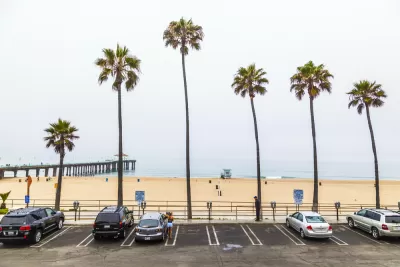 "Who needs a car in L.A.? We got the best public transportation system in the world!" says private detective Eddie Valiant in the 1988 film Who Framed Roger Rabbit, referring to 1920s Los Angeles.
Los Angeles once had an amazing public transit net, but we have abandoned it in favor of automobiles for many decades. In recent struggles to define a post-suburban identity, we residents of Los Angeles find ourselves rediscovering the virtues of our city's past. At last, we are finally rebuilding a comprehensive transit system.
Even as more and more train lines are completed, the promise of the trains—to help us lead better lives—has yet to fully materialize. This is because new developments around the new train lines are still largely designed and conceived around cars. Where we are close to public transit, we simply must start to build urban forms that fully embrace, as opposed to merely tolerate, a public transit net. And there is no better first step to be taken than to reform how we park the city's ubiquitous cars.
When I think of cities with good public transit, I imagine places with bustling pedestrian zones, coffee shops and corner stores, markets, plazas and residential lofts all within walking distance of public transit hubs. Imagine those community hubs surrounded by single family homes and duplexes, complete with picturesquely narrow residential streets, bicycle networks, community gardens, and parks. And lastly, I see all of that connected with quick and easy public transit. If one wanted to still drive, one could!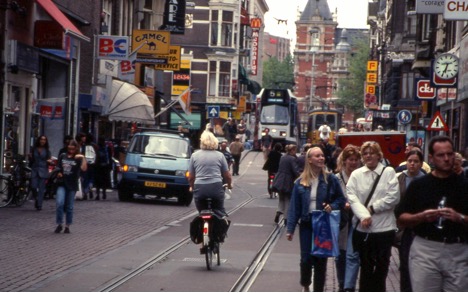 However, this is not the emerging Los Angeles. Our train stations are often located on broad, car-oriented boulevards—or even in the middle of freeways, with scarcely any pedestrian or commercial life nearby. These are not the walkable urban hubs we know transit stations to be elsewhere in the world. Ours are more like the proverbial bus stops on a country road, in the middle of nowhere. Even if you arrived by train, you will need a car to get to where you want to be going, eventually.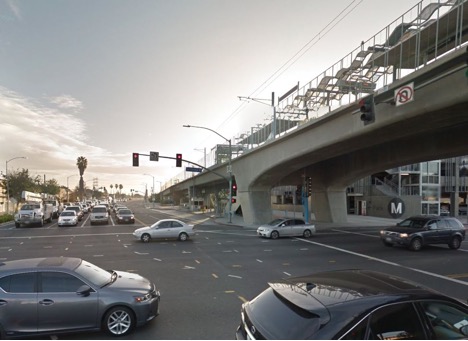 One might say that the city is changing already, that a lot of new construction is responding to the new transit. And this is true! Yet, the new projects going up all around are not the quaint, quirky, individually designed buildings that make up the cities we love. Instead they are often giant single developments that have more in common with container stacks, dressed up in the cool shades of grey and beige appropriate for millennials, with occasional decorations of sparse vertical greenery. And, all these new developments include tons of new parking.
At one point we might have hoped to just insert trains into our car city, and all would be well. But this is not so—the city 'as-is' does not work well with transit. As an architect, I concede that no matter how satisfying it is to design innovative, functional, attractive buildings, design doesn't matter much when it's so profoundly hindered by misguided regulations, the most burdensome of which are parking regulations. We need to stop limping along with the city we have, and start building the city we need. And we need not do so everywhere in the city, either—only in the immediate vicinity of a public transit station. This is where we should start by changing how to park the city's cars.
Doing so will recapture land for more housing and open space. "Look how much more city L.A. could have," critiques a recent article in Fortune magazine about the Los Angeles "parking crater." In lieu of parking, we could have more open space and more bike-paths and more pedestrian zones and more housing. That is not all that could improve through reforming parking. As a secondary benefit, parking reform will allow us again to construct the forgotten building types that can increase the quality of our city, as well as provide a firewall against corporate mega projects.
Parking reform can include:
Eliminating parking minimums
Eliminating long-term parking above grade
Eliminating parking in the vicinity of a transit station
Allowing conventional parking below the public right of way (e.g., under streets)
Creating automated parking
Creating automated parking below the public right of way (e.g., under streets)
Managing parking as a public utility
Metro refers to those parts of L.A. within walking distance of a transit station as Transit Oriented Communities (TOC). Inside a TOC, one no longer needs to drive. Instead, one can live like people in many other cities already do—getting around by transit, walking to restaurants, shopping in smaller markets on the way home, and only rarely driving. There is a lot of evidence that this way of life is more and more sought after (here and here) and beneficial to the economic wealth and general well-being of communities.
Inside a TOC, car ownership is optional. TOC residents may occasionally still use cars, but for this they may choose from a variety of alternate arrangements (ride share, car share, Uber, Lyft, taxis, etc.). Many of those will not require single car ownership, and therefore not require a permanent parking space.
Thus, the simplest parking reform inside a TOC should be the removal of parking minimums. New zoning standards must depress the number of parked cars to encourage some people just not to have one. Instead of parking minimums, let's discuss parking maximums—like several U.S. cities, and cities overseas, are already doing (e.g., various U.S. examples, Zurich).
Of course, people in L.A. still need to drive—if only to be able to relate to the rest of our city outside the TOC's boundaries. Because above ground space is simply too valuable to waste on parking, we should force it underground, and there are several ways to achieve that goal. We could simply ban surface parking lots in TOCs. We could incentivize underground parking by counting above ground parking decks—but not underground parking—as FAR (the maximum allowed building volume). Thus, we would entice developers to use above grade space for uses better than car storage. This rule is common, and in place, in many cities already.
Underground parking is very normal in many cities in the world. Challenged with such a task here, a competitive building industry will certainly complain, but find cost effective solutions quickly. We already have great examples locally. Many older buildings in Downtown L.A. feature underground garages. Both the Pershing Square Garage and the library garage are giant underground facilities, completely out of sight, with open park space on top.
We could also reform parking inside the TOC by disallowing any long-term parking inside the TOC proper. Instead, long-term parking would be pushed out to the district's perimeter, where the walkable city in the TOC interfaces with the car city we already have. This will establish a clear boundary where the city changes or provide facilities there for the required mode change, thus going a long way toward creating the walkable, people-friendly parts of the city near transit we want.
Incidentally, we already have a great local example for this method. When the city of Santa Monica established its pedestrian zone on the Third Street Promenade, they also wisely built a series of parking garages on Second and Fourth streets to intercept vehicles and allow Third Street to function as intended. It is safe to say that the economic success of this intervention has exceeded every expectation. Soon, this pedestrian zone will be connected with the brand new Expo Line terminal station, thus providing L.A. with the very first, and best, local example what a transit oriented community could look like.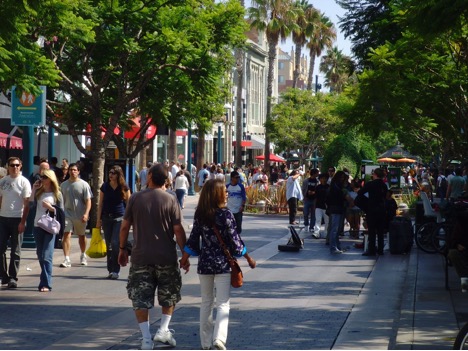 We also need to have a conversation about where we should park. It is accepted convention to park cars largely on private property. Why? We have so many roads (Los Angeles County has 527 miles of freeway and 382 miles of conventional highway, and there are 7,000 miles of streets in the city of L.A.), we should experiment with creating car parking underneath our streets while still driving on top of them. While this may sound prohibitively expensive, there are cities that are already experimenting with this kind of parking infrastructure.
The city of Munich has a test installation for parking facilities below the street. First the street was excavated, and now cars now park in a fully automated parking garage underneath the same street.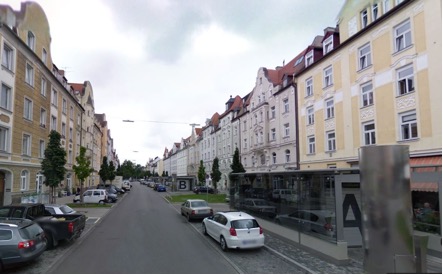 It should be our shared goal to minimize the space, either on the surface or in the volume of excavation, required for parking. Automated parking can do this more effectively than any other method. West Hollywood recently opened a large, public, and fully automated car storage facility, right behind its city hall. There is another fully automated facility under construction in Culver City, in the Helms Bakery complex. Hopefully there soon will be many more. The advantages are clear: they are using less space than conventional parking.
Which leads to the last parking proposal: Why burden individual properties with parking at all? We could treat parking as a public utility, like water, electricity, or transit. For any new development project it would then be the obligation of the community or a parking utility company to provide, and for the developer to buy, required parking as a service, similar to existing utility arrangements for water and power.
If we eliminate parking on the surface of the TOC, we would gain a lot of area for better uses. Less obviously, we would also have new freedom to design and build better buildings.
When we make it an obligation of a new development to provide suburban parking on site, in effect, we are favoring large, corporate developments over smaller, context-sensitive infill buildings. Development groups commonly aggregate parcels into a larger footprint for several reasons, but one of them is how much easier it becomes to provide parking for a giant project rather than for several smaller ones.
Much as large corporate developments want to simulate an authentic, grown-over-time, smaller scale neighborhood (e.g., the Americana in Glendale), in the end they create only stale, 'fake' copies of the vivacious, bubbly, real thing. Great cities are not collections of a few mega projects. Residential towers on top of parking podiums do not enhance the common space in the city; they are more like a gated community in the sky. If we want to make the city better, we need to find ways to build smaller scale, eccentric infill projects that generate the "sense of community" and create the "backstory of urban place creation" authentic places reflect. Such places do not require land deals to consolidate several parcels into one large lot. They can instead be built one interesting, quirky, artistic, or even normal, building at a time—often by local landowners, rather than multi-national development groups. Once the parking burden is lifted from new developments, we should put extra burden on developers to justify why lot consolidation may be necessary. They can still own adjacent lots, but they can also build smaller scale individual buildings on them, like cities have done over centuries.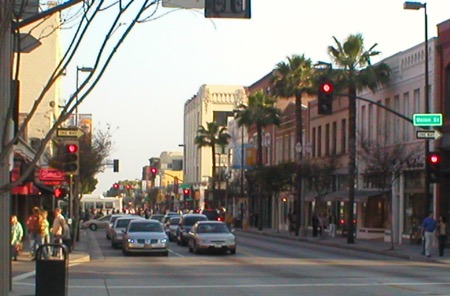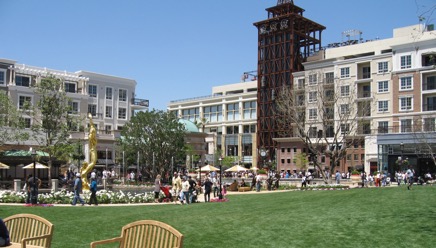 Doing so will help us rediscover buildings we simply no longer see built today. These building types fall into the category that today is commonly called "middle density buildings." It is understandable that a community of single family homes will be up in arms against a high-rise condo tower planned right next to them. But would they also feel this way if somebody merely wanted to build several smaller multi-apartment buildings that look like large, generous homes next to them? 
Middle density buildings are the missing link in today's polarized high-rise vs. single-family homes discussion. These building types can generate pleasant cities all on their own (lots of older U.S. cities, and most older European Cities, consist of them), or they can serve as transitioning urban fabric, where cities vary their density between single family residential zones, and intense (high rise) urban cores. A density variation like this is called a 'transect,' which means the gradual intensifying and relaxing of urban density in a city. Typically, density intensifies around transit, and relaxes away from it. That is exactly what we will need in the public transit-enabled future of Los Angeles.
In spite of the negative outlook on L.A.'s future as presented in the L.A. 2020 Commission Report, the city is finally paying more attention to its long neglected civic realm, reinventing itself as a better place to live, thanks in great part depending on the increasing availability of transit. But to start the long metamorphosis into a city that embraces transit as opposed to merely having it, parking reform is one of the first necessary steps we must take toward more complete, more inclusive, more locally owned, healthier communities.
The construction of a transit net in L.A. is a huge opportunity; let's use it and surround transit stations with examples of a better city of the future. To accomplish that, we should relax our intense focus on accommodating cars, and again build places that offer comfort first and foremost to us—the humans.
Gerhard Mayer is an architect and urban designer practicing in Los Angeles. He had founded and lead local non-profits focused on an urban paradigm shift away from automobile centric planning, and served as chair of the AIA-LA's Urban Design Committee.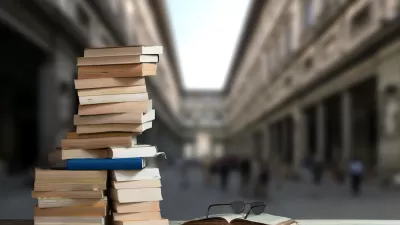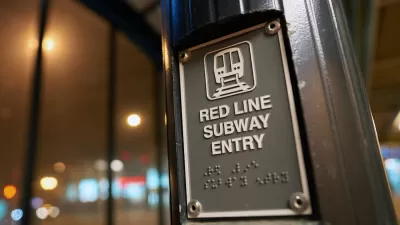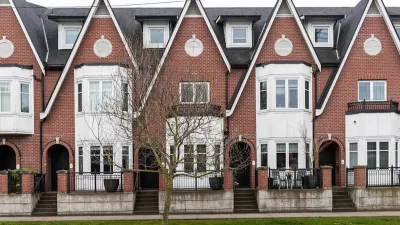 More Affordable Housing for People, Less for Cars
Most jurisdictions have off-street parking requirements that increase motorists' convenience but reduce housing affordability. It's time to reform these policies for the sake of efficiency and fairness.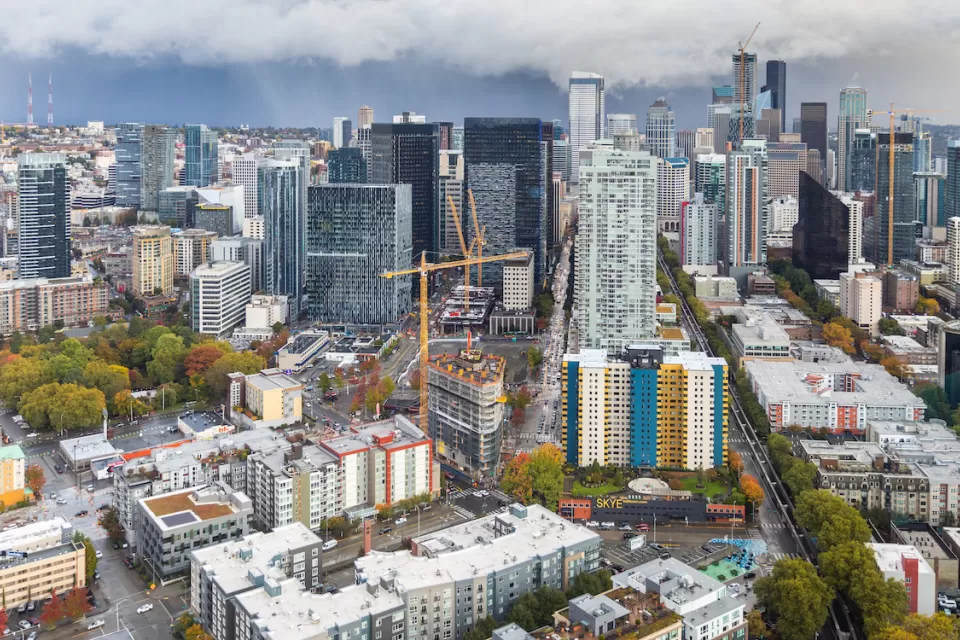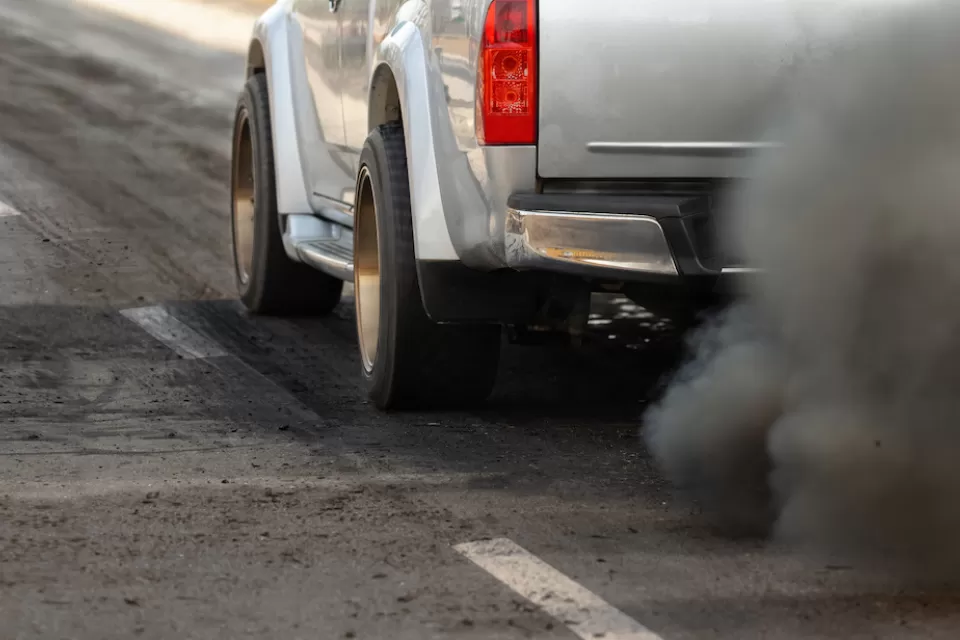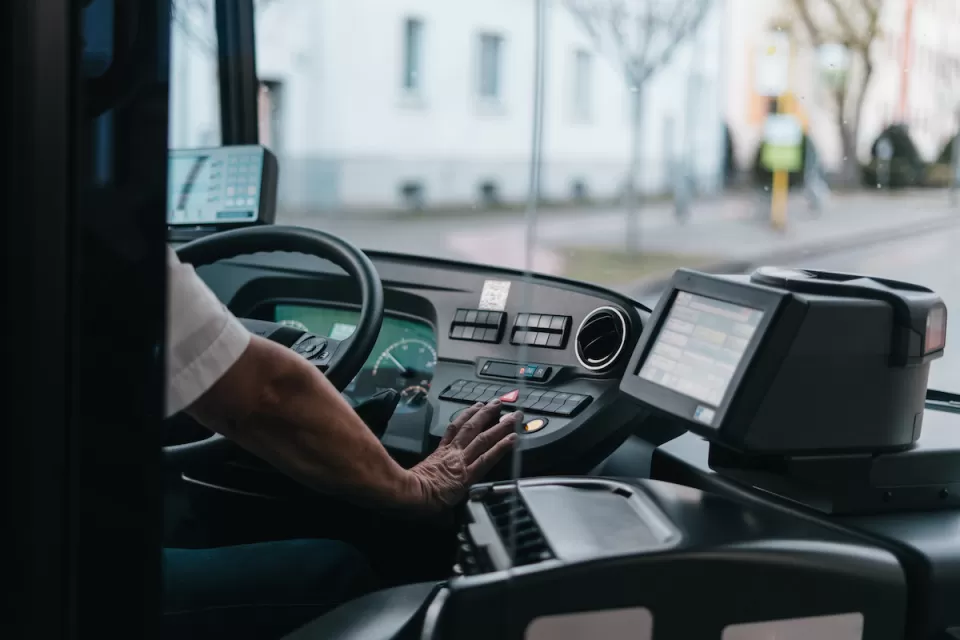 This six-course series explores essential urban design concepts using open source software and equips planners with the tools they need to participate fully in the urban design process.
Learn the tools for implementing Universal Design in planning regulations.
View More