---
In advance of next month's National Planning Conference, the APA and editor David C. Sloane, have produced the landmark book, Planning Los Angeles. The book catalogs the history and trends impacting planning in the city.
Planetizen managing editor Jonathan Nettler recently spoke with Dr. Sloane about the book, the challenges that planners across LA are working to solve, and what he hopes visitors to the upcoming conference will learn about the city.
Next month the annual American Planning Association (APA) National Conference will be coming to Los Angeles, for the first time since 1986. It's a fortuitous time for planners to re-engage with the city as it seeks to reinvent itself through investments in transportation, and wrestles with issues of national resonance such as the development of high-speed rail, planning for sustainability, and the need to tap new financial resources for planning and redevelopment.

For the production of Planning Los Angeles, editor David C. Sloane, Director of Undergraduate Programs at the University of Southern California's Price School of Public Policy, has gathered together some of the city's best minds in an effort to catalogue "as many vital planning issues in Los Angeles as possible, while coming together around one major point: namely, that even the allegedly most sprawltastic city in America - the city that has become synonymous in the public imagination with smog, highways, disasters (both natural and man-made), and growth run wild - is planned, with the history, legislation, and culture to prove it."
The interview has been edited for length and clarity.
Planetizen: I want to commend you on producing an appetizing document. Did you intend it for Angelenos or for those unfamiliar with Los Angeles?
David Sloane: That's what we hope. It's really for both audiences. We conceptualized it as a window into contemporary planning with a historical perspective and as a view into the complexity and vibrancy of the current city for the visitor.
Planetizen: At a basic level, the book sets out to prove that LA is in fact, planned. What about LA feels planned to you and what doesn't?
David Sloane: The thing that gives people an impression that Los Angeles is not a planned city is that its form doesn't match that of Chicago or New York. The tendency to imagine a planned city as monocentric instead of polycentric makes it difficult. Second, Los Angeles is a visibly stretched city. When you are walking down a street in Manhattan, or Michigan Ave. in Chicago, you don't have that sense of stretching. In reality, Los Angeles has a Michigan Ave, a Park Ave and a 5th Ave., but the first thing that many observers do is to look to our freeways. Many observers imagine the freeway as the bit of planning that sort of holds the region together.
I would argue that planning is everywhere in LA: from the very grid that underlies the vast majority of the basin, to the way that the rivers are controlled, to the residential neighborhoods that are so carefully protected from commerce and from traffic. So, all those things are just classic elements of 20th century planning. The question then becomes, is it well planned? In some sense, that's what the book gets at as well, the successes and failures.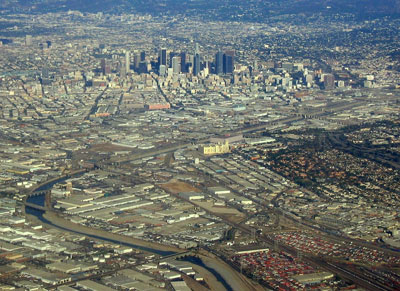 Planetizen: One of the concepts you cover in your introductory essay concerns the idea of LA as an island. I wonder if in your mind the book sets out to prove or disprove that LA is an island?
David Sloane: When Carey McWilliams or Helen Hunt Jackson uses it, they are in some sense trying to define LA. They are trying to show us that LA is surrounded by mountains and deserts and oceans and, particularly in the 1890s, or even as late as the 1940s, LA was, to borrow a phrase from the McWilliams book, a cul-de-sac, the end of the road.
I think that's much less true today. LA is a networked city as Castells would say. It's connected to this amazing web that starts within the basin between Santa Monica, LA, and Long Beach and extends out beyond the form of the city to Orange County and Ventura and beyond to Las Vegas and to San Francisco, and out beyond that to the incredible national and international network that connects to the Port. And because the freeways post-date those comments in some sense, we now easily span the mountains and the deserts much more effectively. It's not quite the island it used to be, I don't think. It's much more of a connected and much more of a cosmopolitan city in many ways. And increasingly so.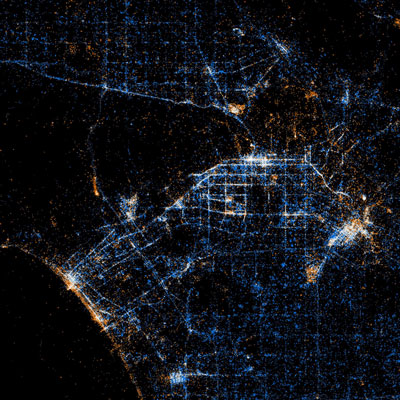 Planetizen: The Measure R funding for public transit seems to present an opportunity to catalyze growth in the city in much the same way as the major infrastructure projects of the past (power, water, rail, freeways), and to rethink historical patterns of development. Can you talk about the challenges to maximizing this investment, such as the fear of densification and the draw of what Reyner Banham called the "urban homestead"; the region's history of piecemeal planning and fractured politics; and uncertain public financial resources.
David Sloane: I've always thought that the urban homestead thing was a little overstated. The suburbs of most major cities in the United States look a lot like LA. There was a moment in the latter part of the 19th Century, and periodically since then, where LA represented a massive opportunity, partially because of jobs and partially because of land. So people were able to find that here, when they were not able to find it in Chicago or other places. And, as Bill Deverell and Greg Hise (in Magnetic LA) discuss, it was important to elites to hold onto that ideal.
As Janis Breidenbach reminds us though, LA is, and has long been, a city as much about renters as it is about homeowners. Todd Gish's dissertation reminds us about the role of multi-families in LA that is not discussed very much. Even planners have bought the myth that LA is this giant homeowner machine, when in reality it is a giant renter machine.
Let's come back to your basic question, though, about utilizing public transit to rethink the city. Marlon Boarnet, in his essay, makes the argument that we are headed towards a multimodal future, and I think that is indeed true. One of the reasons I asked Vinit Mukhija to talk about the 1970's Centers Planwas that it was a platform that was not implemented at the time, but still remains a guide for us. While some of the planning done over the subsequent decades has utilized that plan, Measure R puts us in a position to do a much better job of utilizing the Centers Plan. And Vinit and Marlon, together along with Lisa Schweitzer's piece on Measure R, offer us the challenges and the opportunities.
I do believe there are two big challenges, however. The first is that LA, like most metropolitan areas, is fragmented politically. We haven't figured out how to overcome this fragmentation very effectively. One positive thing about this challenge is that rail offers opportunities to Santa Monica, as well as to LA. There seems to be a strong regional sense crossing the political boundaries that we need to have a multimodal future.
The other challenge is public financing. In this moment where public financing is challenged, or difficult, or missing, I do worry about how we're going to pull this off. That goes back not just to the money, but also to the people. You need to have a strong planning department and a strong planning voice to meet that challenge. Fortunately, there's a great history of talented planners working in LA. However, we need the next generation. That is a crucial thing for us to be a successful city.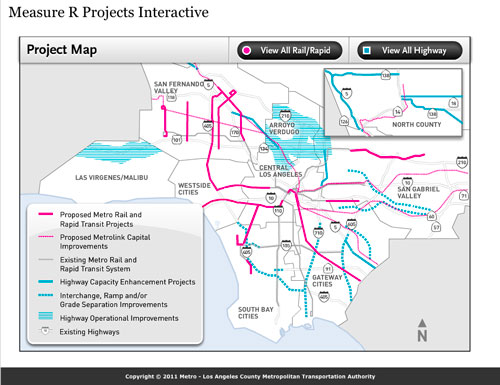 Planetizen: To get back to the issue of density, in relation to the "urban homestead" idea. As we've seen recently with the public reaction to Hollywood Community Plan, the idea of density, and its impacts on largely residential communities, is a real worry for a lot of residents across LA, and could be a challenge.
David Sloane: Absolutely, it's a challenge and has been for a very long time in LA, and across the United States. Planners need to remember that density is scary. We've spent a whole century and a half as planners trying to mitigate the impacts of density from the early 20th century, and to some extent we're as responsible as anyone else for people being nervous about density.
So, now that we want it back, we have to remind people that it isn't density that we want, it's quality of life. And, in a time in which energy resources are diminishing and pollution is creating some havoc in our world, we want people to be able to walk, to bicycle safely, and to be able to get to amenities that make their lives better. Density helps that happen. So, we have to move past the word density as a goal, and get to what is actually the goal, to successfully make that argument.
But in fairness, it's a battle that's been going on for a long time in planning itself, and that we are especially aware of in contemporary planning. The struggle to define the appropriate density in a neighborhood or a commercial area has been around for quite some time, and continues to be a challenge for planners.
I understand the frustrations and I'm sympathetic to the planning profession. Making the argument for density is difficult and it's a loaded term. It has meanings to people that aren't what they want, and to be fair, not what many of us want. Most planners are not really big on living in giant skyscrapers where you can't get out because traffic is such a mess.
Planetizen: In your essay, you allude to the seeming refusal of Angelenos to live public lives. And, in light of that, providing quality public spaces seems to be a key piece of making more urbanized places work, and making them attractive for residents who don't see the benefits of increased development, or increased density.
David Sloane: Yes, I think it comes back to how do we create neighborhood-based amenities that aren't just another set of commercialized cookie cutter developments. How do we create quirky little places where people want to go, want to walk in, and that become part of the neighborhood? We need to be thinking about how density serves people, not just creates traffic.
JN: Do attitudes about living public lives have to change first or is the responsibility on planners to articulate a compelling vision, or complete attractive examples, that can persuade people? David Sloane: I think it's already happening. Planetizen: "It" being a change in form or a change in the way people think about the way they want the city to work for them?
David Sloane: It's both. If we think about the difference between 1995 and now, the change in the street, the openness, and the mix of activities is quite startling. As a historian, I am interested in the role of retail and shopping malls in American history. If you look at how retail itself has changed, and compare a standard mall like the Grovewith a standard mall of the 1980s, there has been an enormous change in the way we think about openness, street life, and the intersection between the public and private.
As changes to downtown, Santa Monica, and Long Beach attest, the form is shifting a little bit and the culture is shifting a little bit. The question is how do we nudge it along? How do we help it without turning it into a static activity and harming it? It is that delicate balance in planning between how planners push the world gently, and how the world then moves. We've been doing it here for a long time. Over the last 30 years, LA has become much more of a public city.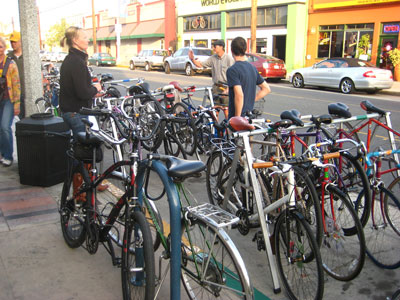 Planetizen: That brings me to my last question. I wonder what you hope people who are attending the conference learn about LA past, present or future during their time here.
David Sloane: I hope that they enjoy the city, it's a great city. I came here in 1992, with the typical eastern bias, having grown up in upstate New York and lived in New Hampshire. The extraordinary thing about Los Angeles to me has always been that it's not as easy, or legible of a city, to visit as other cities. I argued for many years that LA is a much better place to live than to visit. However, in the last 20 years, LA has become a much better place to visit than it was when I came.
And so I hope people will try out the different museums. Instead of just going to the Getty, I hope they will go to LACMA, to the Orange County Museum of Art, or to the Museum of Latin American Art. I hope that instead of just staying at LA Live, they walk to South Park and up to the incredibly vibrant downtown. I hope they take the blue line to downtown Long Beach and see the renaissance there. There's a lot of stuff going on that's accessible from hotels in downtown or around the convention center. And, I hope they enjoy the vibrant, multicultural nature of Los Angeles, and its truly cosmopolitan approach that can be found everywhere: in the food, in the activities, in the art and in the way we live our lives. It's just an amazing city.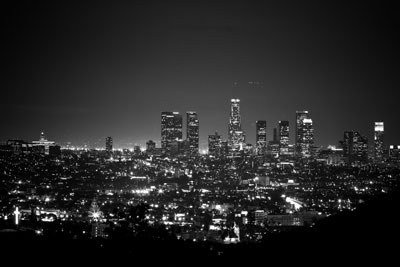 On top of that, I hope they'll take a moment to realize that it's a great city that still has a bunch of challenges. All great cities combine that opportunity and challenge: they combine vibrancy and somewhat depressing reality. In Los Angeles, there are a lot of foreclosures and homeless. I want them to not just see the bright spots, but I want them to understand the complexity and the incredibleness of this as a place. And, that includes seeing the people struggling to get through, and the areas that have been struck by the foreclosure crisis. Both of those make us what we are as a city, and make us a great city.
The APA Conference will be held from April 14-17, 2012 in Los Angeles. Please check back with Planetizen for our continuing coverage as the conference draws near.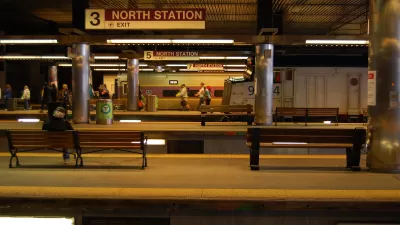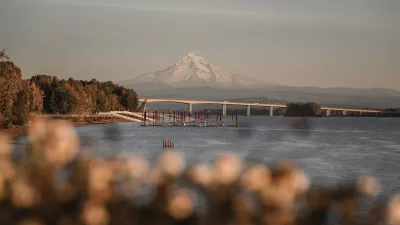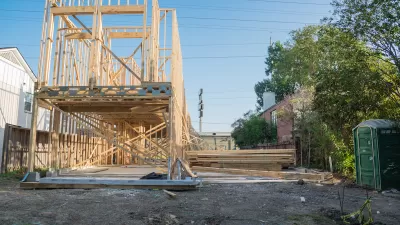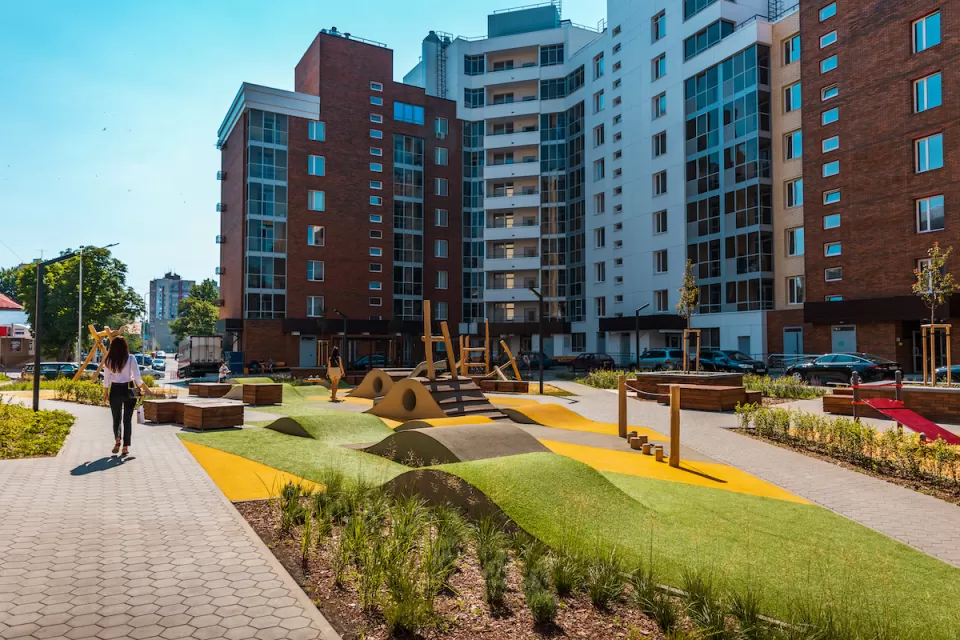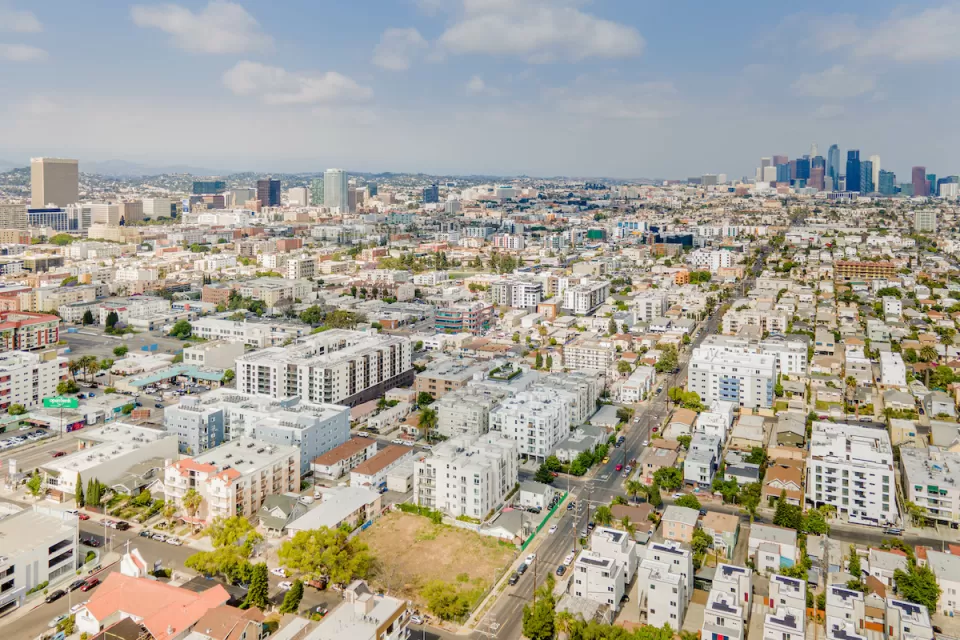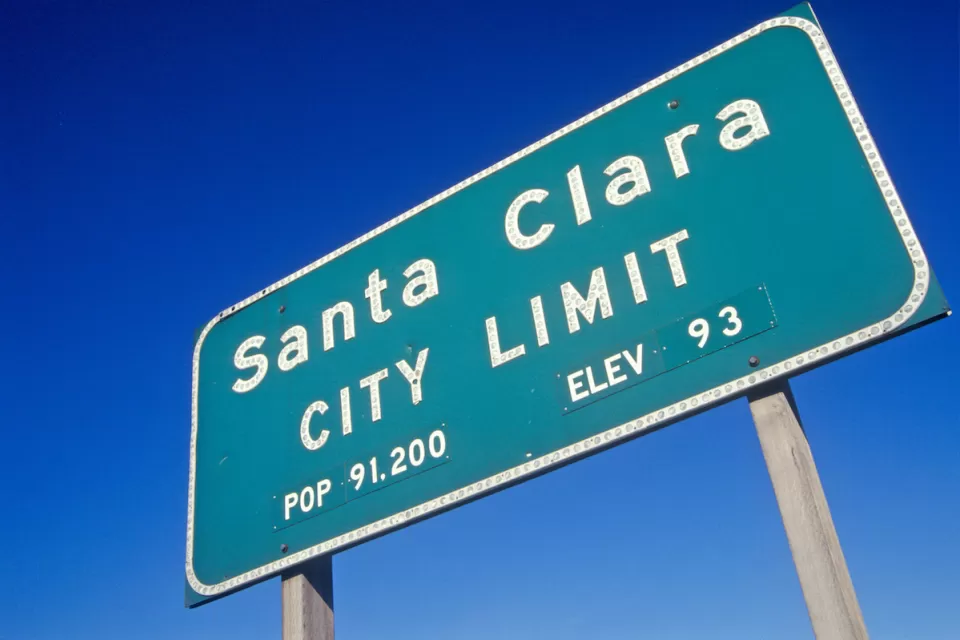 This six-course series explores essential urban design concepts using open source software and equips planners with the tools they need to participate fully in the urban design process.
Learn the tools for implementing Universal Design in planning regulations.
View More