Five Things You Need To Know About High-Speed Rail
To inaugurate the launch of our new website with exclusive coverage of high-speed rail, we asked David J. Carol, Market Leader of High-Speed Rail at Parsons Brinkerhoff to tell us what we need to know about the U.S.'s exciting new endeavor.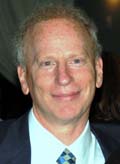 These are exciting times for passenger railroading, not only in America, but around the world. It is as if a switch was thrown – suddenly, high-speed rail (HSR) is under active planning or already in operation in China, Saudi Arabia, Turkey, England, across Europe and Asia, Brazil, and , yes, now even in the United States. The confluence of worldwide concern about congestion, air quality, global warming, economic growth and sprawling land use is driving a fundamental shift in favor of public transportation, including fast trains that link the global economy. The United States may be late to this HSR game, but not so late that we cannot learn from prior efforts worldwide – and our own -- to provide Americans with an energy efficient and environmentally positive alternative to the congestion that is otherwise sapping our economic vitality.
Planetizen's new website, HSR News, will, I hope, focus on key issues relating to implementation of HSR, offering a path through the rhetoric of advocates and opponents and provide a platform to appreciate both the benefits and limitations of this important mode of transportation.
Here are five keys issues to consider about HSR:
HSR can genuinely make a difference. Alain L'Hostis, a geographer at the Universite Paris-Est, observed that in France, the TGV "has changed the psychological distance between places. For the French, mobility has created a feeling of belonging to a common or interconnected city." In the United States, Amtrak Acela service has captured 60 percent of the air/rail market between Washington, DC and New York. For many travelers in this market, the automobile is not even considered an option. HSR can provide comfortable, convenient downtown-to-downtown service without the security hassles of air planes or the traffic jams of automobiles. Rail stations offer opportunities for vibrant mixed-use development. Critical to success, however, is a broad intermodal transportation planning platform, connecting the fast intercity trains with local public transportation.
Planning and implementing HSR takes a long time.

In political terms, a "long time" means that the ribbon cutting may well be years after the end of one's term of office. As a result, planners, politicians and dreamers alike must all be prepared for the long-haul. This requires a fundamental consensus on the need for HSR and a commitment to advance the work towards its implementation regardless of the political winds du jour. In the United States, most corridors – not unlike airports or transit systems – will take well in excess of 20 years to advance from planning to operation. During that time, regulations, funding, technology and priorities all can change. HSR planners must be sufficiently flexible to adapt to these changes.

Some corridors in the United States are ideal for high-speed rail, but others may not be.

HSR is expensive to build and to operate. Given the scarcity of public capital and operating support, we must be smart about the corridors we select for HSR investment. Large population centers with strong business travel markets, concentrated downtown business centers with local transportation options, local highway and airport congestion – these are some of the most important attributes for a successful HSR system that minimizes public financial support, enhances opportunities for private investment, and reduces congestion in other modes. For example, California, with its visionary system connecting the state's major cities at 220 mph, and Florida, linking its magical tourist destinations, are ideal markets with great potential for private investment. Other corridors, planned for incremental high-speed upgrades to existing railroad infrastructure, can also succeed if they can provide marketable, competitive trip times. Other long-distance connections may less appropriate. HSR, no matter how attractive, will not – and should not – replace the airplane for long-distance travel.

We need a success to demonstrate the potential for HSR in this country.

For Americans to embrace HSR, they must have the opportunity to see and touch it in this country. We desperately need a success – the sooner, the better. As with new transit systems in so many cities, once people experience it, they demand more and, importantly, are willing to make it an investment priority. Whether it is a new train operating at 110 mph in Illinois or a true high-speed train in California or Florida, Americans' long-term support for passenger rail may remain somewhat shaky until we have some HSR tires here, in America, to kick. Acela was a start, but we need something more, and quickly.

HSR must complement – not come at the expense of – other transportation modes.

Despite the bright promises of the Administration to increase investment in the nation's transportation infrastructure, we currently have insufficient funding from vehicle fuel taxes and will continue to face shortfalls until there is a new source of revenue for highways, transit and passenger rail investment. While any reprioritization of Federal spending is a political issue, congestion is costing us billions every year and is increasingly becoming a competitive economic issue. Leaders in other countries have recognized the ability of HSR to improve efficiency and are addressing it -- China is committed to investing in excess of $300 billion alone on its HSR program; Spain is spending over $100 billion in the next ten years. We must get past our infrastructure investment logjam if we are ever to recognize the potential for HSR.

We can go to Europe or Japan or Taiwan or China to see just what HSR could mean to us in this country. With smart investments, good planning and a long-term commitment, that future can be ours. We look forward to participating in this forum to discuss these critical issues.
---
David J. Carol is Market Leader High-Speed Rail at Parsons Brinckerhoff.