Is it a wise use of taxpayers dollars to spend $13 billion in the next five years ($8 billion in the recovery package and $5 billion in the next five annual appropriations) in a down payment on constructing a high-speed rail network? Or are there better ways to spend this money on transportation? That was the subject of a recent weekly debate on the National Journal's Transportation Blog. The debate revealed a spectrum of opinion among the contributors, with proponents of high-speed rail outnumbering the doubters by a wide margin.
---
Is it a wise use of taxpayers dollars to spend $13 billion in the next five years ($8 billion in the recovery package and $5 billion in the next five annual appropriations) in a down payment on constructing a high-speed rail network? Or are there better ways to spend this money on transportation? That was the subject of a recent weekly debate on the National Journal's Transportation Blog. The debate revealed a spectrum of opinion among the contributors, with proponents of high-speed rail outnumbering the doubters by a wide margin.
NOTE: Each week, some 80 invited "Beltway Insiders," including members of Congress, governors, state and local transportation officials, senior executives of trade associations, environmentalists and respected transportation professionals, debate current transportation issues on National Journal's Transportation Expert Blog. Pursuant to an agreement between Planetizen and the National Journal, weekly summaries of this dialogue will henceforth be posted on "Interchange." The summaries will be prepared by Ken Orski, a regular participant in the National Journal 's Transportation Blog and an occasional contributor to Planetizen's blog. Read more and see the full list of contributors at the
National Journal Transportation Experts Blog
.
SUPPORT FROM THE POLITICAL LEADERS
To launch the conversation, National Journal's Lisa Caruso, who hosts the blog," asked Secretary of Transportation Ray LaHood what he thinks of President Obama's decision to make high-speed passenger rail service a centerpiece of his transportation agenda.
"Do I believe in President Obama's high-speed rail initiative? The short answer is 'Yes, I do. Profoundly,' the Secretary answered. It is a "transformational initiative," the Secretary went on, and the $13 billion in federal money is "a down payment that will jump-start what will be a world-class passenger rail system." The Federal Railroad Administration is finalizing a plan and related guidance for intercity passenger rail grants from the  initial $8 billion in the economic recovery package, the Secretary announced.
Belief in the promise and potential of high-speed rail was also expressed by two congressional lawmakers who will be at the center of the legislative debate about the future of transportation. "President Obama is on the right track, if I may use the term," wrote Rep. James Oberstar (D-MN), Chairman of the House Transportation and Infrastructure Committee. High-speed rail can provide "an efficient, convenient, comfortable alternative to driving or flying short or medium distances," he observed. Referring to the European and Japanese experience with high-speed rail (HSR), Oberstar noted that "that success did not occur overnight." It took many years for the high-speed networks to mature and European countries continue to invest substantial amounts every year. There is no reason why we cannot do the same here in the United States, Oberstar suggested. Rep. John Mica (R-FL), Ranking Member of the House T&I Committee echoed Mr. Oberstar's sentiments, noting that he has been a long-time supporter of high-speed rail. A solicitation in the Amtrak reauthorization law, he wrote, produced over 110 expressions of interest, "an encouraging sign that there is tremendous interest in bringing high-speed rail to the United States." It won't be right for every region of the country, and it will require a significant investment, Mica wrote, but it has to be part of our national transportation strategy. Gov. Tim Kaine of Virginia, was of the same opinion. Many communities have lost commercial air service over the last two decades, he observed, and high-speed rail can be an effective and affordable alternative for shorter commute routes. It already is in the Washington DC-to-New York corridor, he noted, and we need to grow additional passenger rail corridors to support other major urban centers.
STATES' SHOULD BE AN IMPORTANT PARTNER
Several contributors drew attention to the need to involve the states and to use the leverage of federal money to obtain funding commitments from state, local and private sources. Steve Heminger, Executive Director of (Bay Area) Metropolitan Transportation Commission cited the California HSR Authority's plan as the kind of business model that needs to be replicated around the country if we are to be successful in building high-speed rail networks. The $35 billion Los Angeles-to-San Francisco project, he wrote, hopes to secure at least $15 billion in federal funds, $3 billion from local agencies and about $7 billion from the private sector in addition to a $10 billion state bond measure. In other words, the federal investment would leverage another 130 percent of funding from other, non-federal sources. "When it comes to high-speed rail, the federal response should focus on helping those states and regions that are willing to help themselves," Heminger concluded. Frank Busalacchi, Secretary of Wisconsin DOT was of the same opinion. California, the Cascades corridor, the Midwest corridor and North Carolina are some of the examples of states already offering corridor services at their own expense, he noted. "Allocating the $8 billion to the state corridors will help expand passenger rail services where services are most needed," he wrote. "High-speed projects that require new rights-of-way would require a longer time frame. Mortimer Downey, Senior Advisor, Parsons Brinckerhoff and head of the Obama transition team at the U.S. DOT observed that what the Administration proposal has done is to bring the rail options to the intercity transportation table. But, he said, "the real proof of the merits of rail investment will come when hard decisions have to be made concerning specific corridor investment. It is those corridor decisions that will prove or disprove the merit of the high-speed rail case. And it will be up to the proponents of specific projects to show how effective high-speed rail is in bringing about desired results in terms of energy conservation, decrease in greenhouse-gas emissions, congestion reduction and other potential benefits.
NOTES OF CAUTION
Several contributors cautioned about raising unreasonably high expectations as to what the $13 billion in federal money can accomplish. There needs to be a reality check on what is practical, since there is no way an entirely new railroad can be built in the near future given the complex and lengthy environmental review and approval process, Rich Sarles, Executive Director, NJ Transit wrote. A similar opinion was expressed by Bob Poole, Director of Transportation Studies at the Reason Foundation. "The $8 billion in the stimulus bill has created expectations for Japanese-style bullet trains on 11 long-planned corridors, but those hopes are likely to go unrealized," he wrote. "True high speed rail (HSR) that goes 150-200 mph requires entirely separate rights of way with no grade crossings, shallow grades, very broad curves, and no 60 mph freight traffic. That's what Japan, France, Spain, Germany, and Italy are doing, and the taxpayer cost is many billions per line...What the new federal funding will mostly be used for is upgrades to the existing shared passenger/freight tracks, aiming to get Amtrak trains up to speeds of 90 to 100 mph rather than today's 60 or 70 mph. Ken Orski, Editor/Publisher of Innovation NewsBriefs, also thought that much of the $13 billion in federal money is likely to end up supporting incremental improvements in existing rail infrastructure rather than building true high-speed lines in new alignments. But incremental improvements, he suggested, could involve not just upgrading existing signalization and roadbed but also adding extra track capacity in existing rail corridors, a move that would reduce interference between passenger and freight trains and benefit both freight and passenger rail service. In the same vein, Ed Hamberger, President of the Association of American Railroads, noted that passenger and freight improvements are not mutually exclusive goals. "America has the best freight railroad system in the world," he wrote, and " there is no reason why we can't have the best passenger system as well."
Jack Schenendorf, former vice chairman of the congressionally-chartered National Surface Transportation Policy and Revenue Commission, urged to consider the high-speed rail initiative in the wider context of a national surface transportation strategy. "I applaud the fact that the President is making a down payment on high-speed rail but I am dismayed by the fact that he continues a pattern of underinvestment in the rest of our national surface transportation network," he wrote. We need to do much more than just increase investment in high-speed passenger rail, he continued. We also need to increase investment substantially in other modes of transportation.We need to adequately maintain our existing roads and bridges,  upgrade our freight rail network, expand our transit systems and significantly increase highway capacity. "I respectfully urge the President to revise his budget to do for all the modes of transportation that he did for high-speed rail" Schenendorf concluded. Bill Graves, President of American Trucking Association also cautioned that we must not lose sight of the nation's need to expand and repair the national highway system. Expanding passenger rail will not end traffic congestion,he wrote. Greg Cohen, President of the American Highway Users Alliance, injected a note of skepticism. It is important that the Administration, rail advocates and critics answer some critical questions about the ultimate high-speed rail plan before investing hundreds of billions of taxpayer dollars, he wrote. "Where is the money coming from to fund the ultimate HSR plan?" he asked. Are there no good alternatives to HSR? He suggested that intercity motor coach transportation may offer a meaningful alternative and ought to be considered more closely. 
Is the $13 billion high-speed rail program a game changing event that, in the words of Peter Gertler, Director of High-Speed Rail at HNTB Corporation, "will lay the foundation for the most significant national investment in public infrastructure since President Eisenhower's vision to build a national interstate highway system"? Or will the money be frittered away on studies and modest improvements in existing rail service - improvements that may achieve marginal reductions in travel time but do not move us any closer to achieving a true national high-speed rail vision? Will the Administration avoid the political temptation to spread the $13 billion among the six high-speed rail initiatives that are in various stages of planning in California, Texas, the Midwest, Florida, Nevada and North Carolina? Or should the Administration take the long view and focus its efforts and resources on one or two true high-speed rail projects in corridors that most clearly justify such service, knowing that their execution may take a decade or more to complete, long after the present occupant of the White House is gone? The Administration's position should become known in the not too distant future. 
---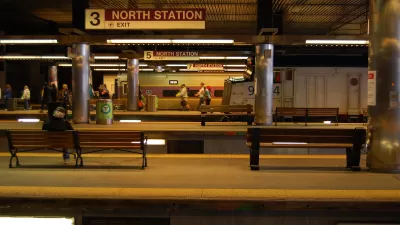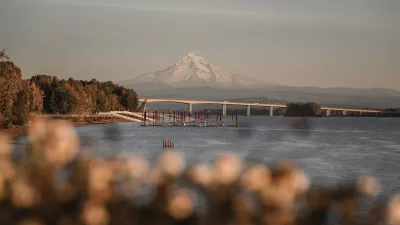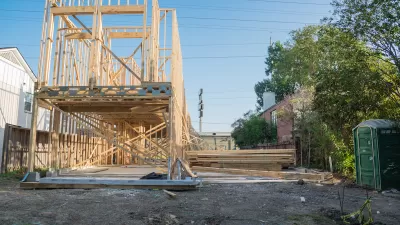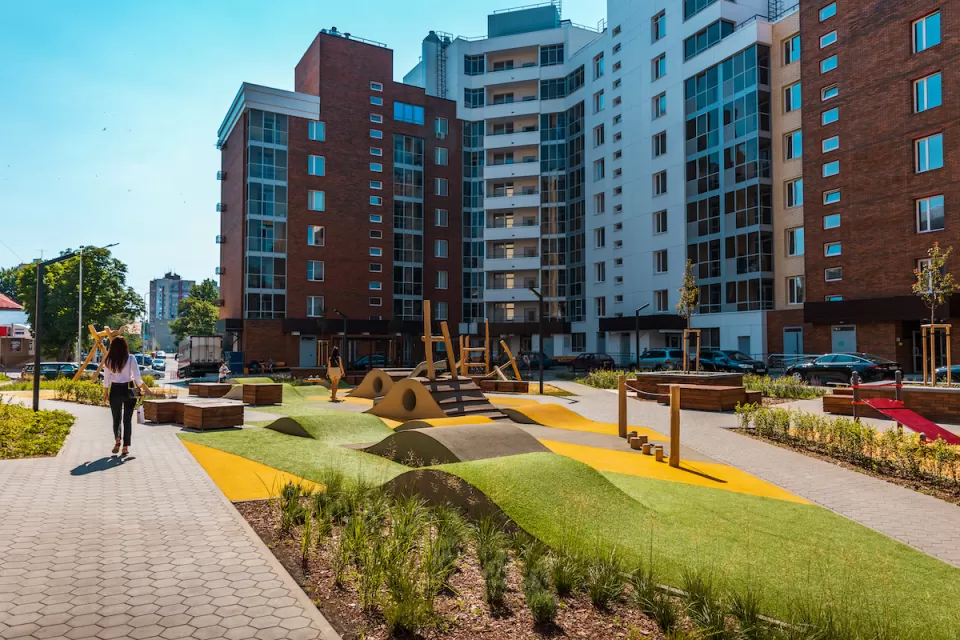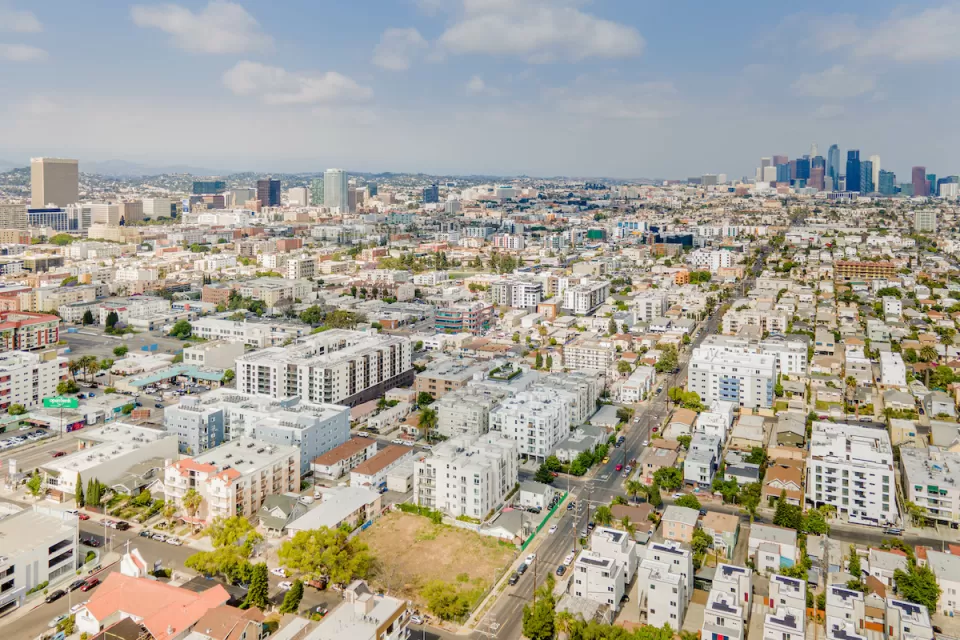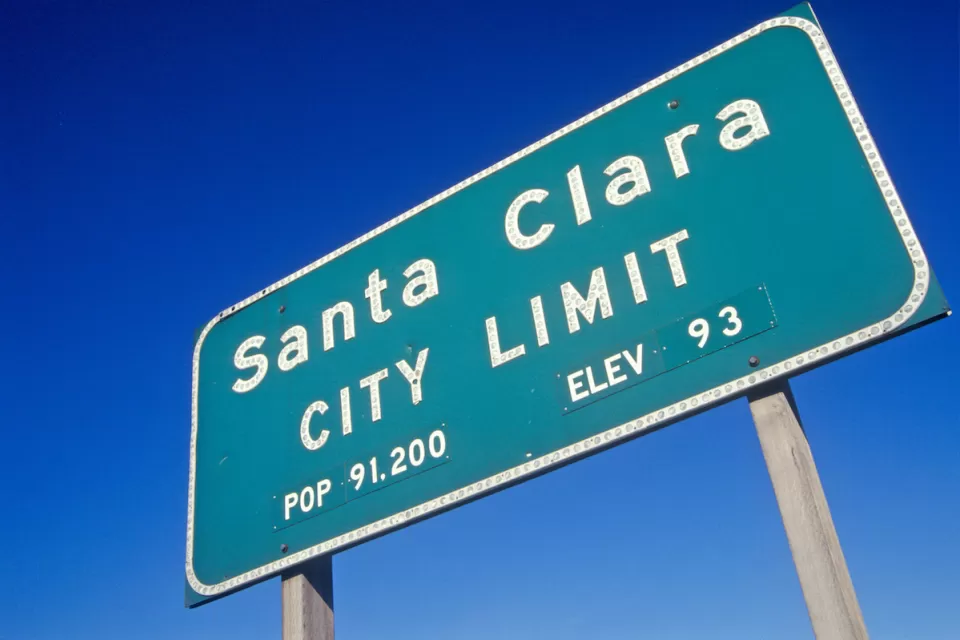 This six-course series explores essential urban design concepts using open source software and equips planners with the tools they need to participate fully in the urban design process.
Learn the tools for implementing Universal Design in planning regulations.
View More