The company that made history in January when its 'small modular nuclear reactor' became the first in the nation to receive certification from the Nuclear Regulatory Commission has canceled it due to financial reasons.
---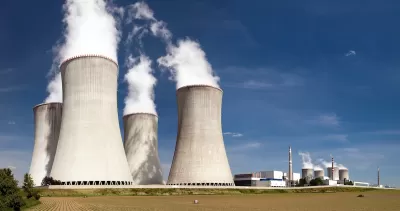 "NuScale Power, a pioneer in small nuclear reactors, cleared the ultimate U.S. regulatory hurdle in civilian advanced nuclear last week — and in doing so provided some hope for the long-heralded nuclear renaissance," reported Eric Wesoff for Canary Media on Jan. 23, 2023.
In a historic ruling, the Nuclear Regulatory Commission certified the design of NuScale's 50-megawatt power module, the first small modular reactor and just the seventh reactor design.
Fast forward nearly 10 months and the wind appears to have left the sails of this budding carbon-free power source, specifically the future of advanced small modular reactors, or SMRs.
"The Utah Associated Municipal Power Systems' project using NuScale Power's small modular reactor (SMR) design has been terminated because it couldn't secure enough subscriptions from utilities in the Western U.S. to make the project work financially, according to a release and NuScale's third-quarter 2023 earnings report [pdf]," reports Wesoff, editorial director at Canary Media on November 9 in the source article. "UAMPS is a collection of 50 municipal and regional utilities across seven Western states."
Planetizen reported on the NuScale project nearly three years ago:
"UAMPS will be distributing energy from the plant to their participating public power utility customers in Utah, California, Idaho, Nevada, New Mexico, and Wyoming. UAMPS CEO noted [pdf] that this project will complement and enable additional intermittent renewable energy, wind and solar that are a growing part of the agency's portfolio," according to [The Urbanist.]
Loss for Idaho Falls and federal government
"Slated for a site adjacent to a Department of Energy lab in Idaho, the 'Carbon Free Power Project' had been set to serve as a flagship of sorts for the supposedly forthcoming U.S. fleet of advanced nuclear long heralded by the industry and DOE," adds Wesoff.
In 2020, the UAMPS project in Idaho received $1.35 billion from the U.S. Department of Energy as a cost-share award [pdf]. It is unclear how much of that sum has already been spent or will have to be repaid. The SMR-maker has agreed to pay UAMPS a termination fee of $49.8 million, according to Bloomberg.
Dispatchable generation?
According to the Utah Associated Municipal Power Systems' description of its Carbon Free Power Project, the nuclear power from the NuScale SMR would be 'dispatchable,' an energy term that was critical on Election Day in Texas, explained Maxine Joselow for The Washington Post on Nov. 7.
While the proposal doesn't explicitly mention natural gas plants, it would primarily benefit them. That's because the loans and grants would be reserved for projects that are "dispatchable," meaning they can quickly adjust the amount of power they feed the grid. 
Gas plants are dispatchable, while weather-dependent wind and solar farms are not. The measure also specifies that giant batteries are not eligible for the loans and grants, even though they are dispatchable — and they played a crucial role in preventing power outages when a punishing heat dome settled over the state this summer.
Geothermal alternative?
The Institute for Energy Economics and Financial Analysis published a brief on January 10 advising the Utah Associated Municipal Power Systems to forgo the small modular reactor route due to financial reasons and instead consider a renewable source for both baseload ('round-the-clock') and dispatchable generation.
A Nevada geothermal proposal [by NV Energy] has the potential to be a less expensive, more certain option for a Utah utility than an unproven small modular reactor (SMR) with rising costs. 

"Another unique characteristic of [Canadian startup Eavor Inc.'s] AGS [advanced geothermal system]," NV Energy said, "is that the system can operate in either a baseload or a dispatchable manner."
Cloudy future for SMRs
Wesoff ends his piece on a somber note for America's nuclear industry.
The news of this project's collapse is yet more evidence that the future of U.S. nuclear remains unsettled. For all of their hypothetical benefits, small modular reactors are now even further from proving themselves where it matters most: in the power system.
Related post on small-scale nuclear power: Bill Gates' Nuclear Power Company Takes Giant Step in Cowboy State, November 24, 2021.
Hat tip to Russell Lowes.
FULL STORY: Future of small reactors at stake as NuScale deal flops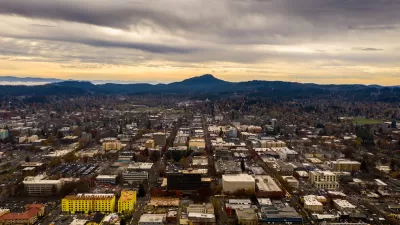 Eugene Ends Parking Minimums
In a move that complies with a state law aimed at reducing transportation emissions, Eugene amended its parking rules to eliminate minimum requirements and set maximum parking lot sizes.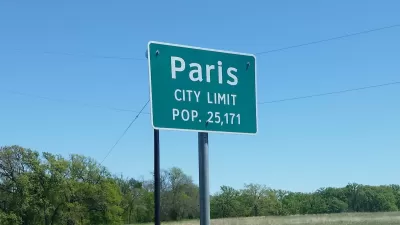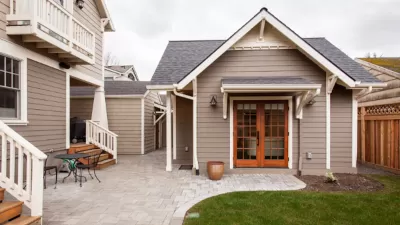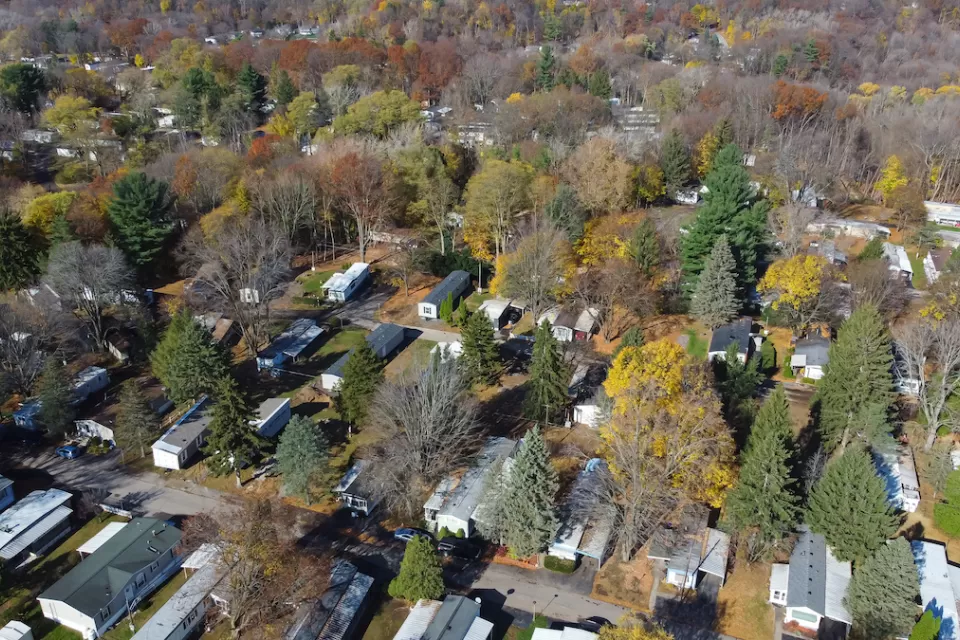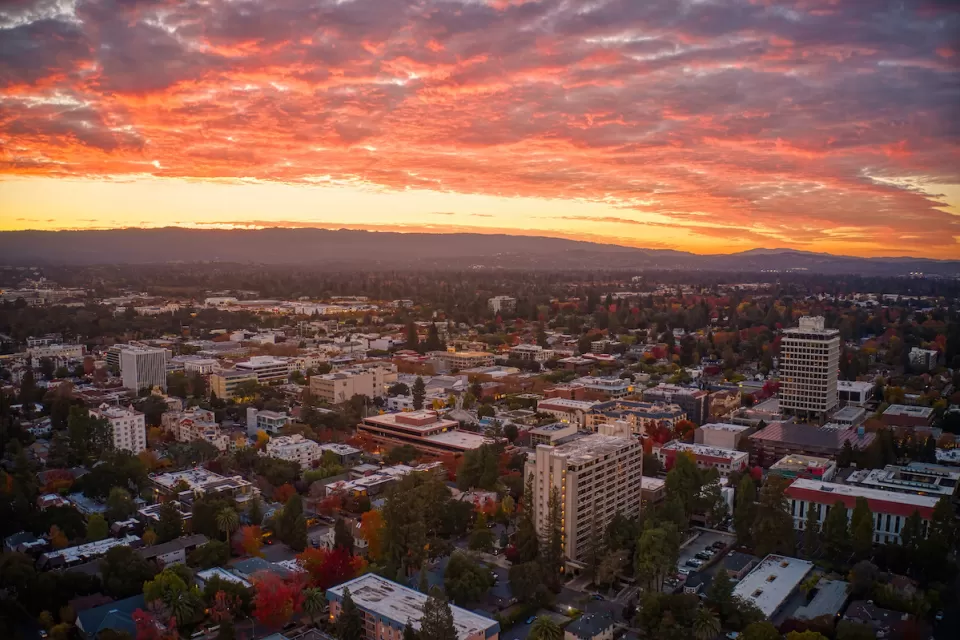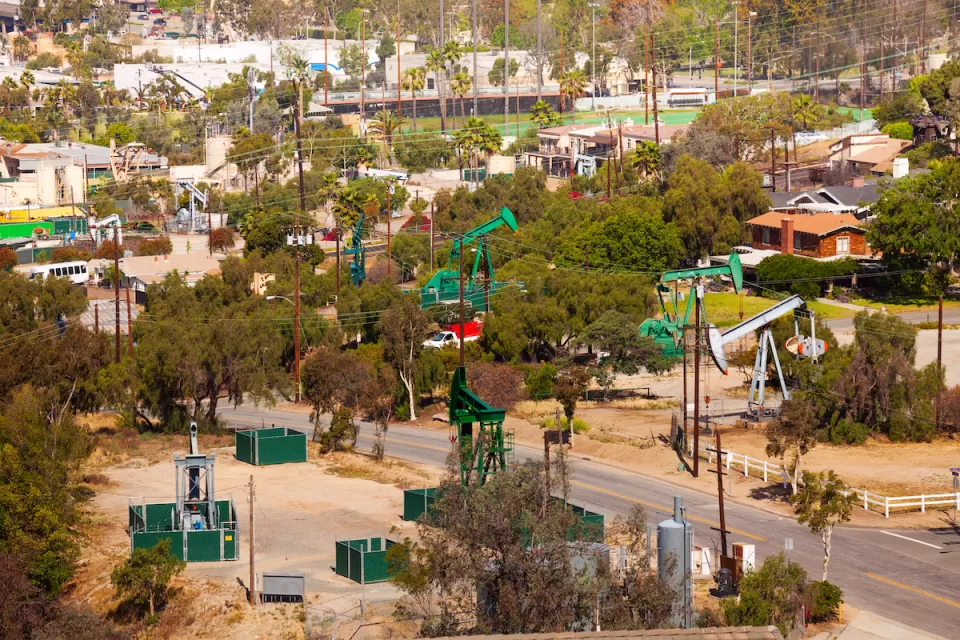 This six-course series explores essential urban design concepts using open source software and equips planners with the tools they need to participate fully in the urban design process.
Learn the tools for implementing Universal Design in planning regulations.
View More