A coronavirus resurgence is spreading across much of Europe, forcing Italy into a new lockdown a year after it became the first Western country to resort to the drastic measure. The coronavirus has returned in the form of more transmissible variants.
---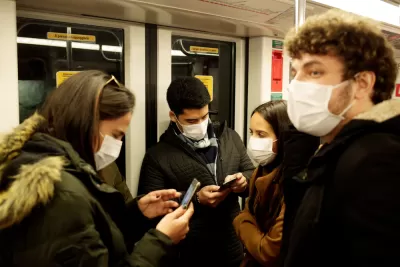 "A year after COVID-19 struck Italy, more than half of the country's residents were set to be placed back under hard lockdown restrictions from Monday, March 15 at least through Easter," reports CBS News' Rome-based correspondent Chris Livesay on March 12 (CBSN newscast embedded in the article). "Restrictions are being tightened in response to yet another rise in case numbers — Italy is entering a third wave of coronavirus infections."
"As he explained the measures on Friday, Prime Minister Mario Draghi warned that Italy was facing a 'new wave of contagion,' driven by more infectious variants of the coronavirus," reports Jason Horowitz, the Rome bureau chief of The New York Times, on March 15 (source article).
"History repeats itself," Massimo Galli, one of Italy's top virologists, told the daily Corriere della Sera on Monday. "The third wave started, and the variants are running."
"The country's R rate is now at 1.6 with coronavirus variants increasing the spread of the virus, according to the health ministry," reports CNN on March 15. When the reproduction number is greater than 1, the virus is spreading. 
The variant B.1.1.7, which was first identified in the United Kingdom, is also now prevalent in the country, according to the health ministry, who also said that they are worried about the presence of small clusters of the Brazilian variant.
Italy is not alone in facing the resurgence that is driven in part by B.1.1.7 that is 'likely' linked to a higher risk of hospitalization and death in addition to being more transmissible.
"We have clear signs: The third wave in Germany has already begun," Lothar Wieler, head of the Robert Koch Institute for Infectious Diseases, said during a news conference on Friday, adds Horowitz.
Prime Minister Viktor Orban of Hungary predicted that this week would be the most difficult since the start of the pandemic in terms of allocating hospital beds and breathing machines, as well as mobilizing nurses and doctors. Hospitalizations in France are at their highest levels since November, prompting the authorities to consider a third national lockdown.
Vaccination woes
Livesay of CBS added that Italian Prime Minister Draghi promised that the lockdown "would be accompanied...by financial support for families and businesses, 'as well as the acceleration of the vaccine program, which alone gives hope of an exit from the pandemic.'"
However, days later CNN reported on March 15 that "Spain, Germany, France and Italy have become the latest European countries to temporarily halt the rollout of the Oxford-AstraZeneca Covid-19 vaccine over a small number of blood clot concerns, going against the advice of international medical agencies [and the World Health Organization] as a third wave of infections looms over the continent."
Variants pose threat to the U.S.

The Centers for Disease Control and Prevention warned in January that B.1.1.7 will become the predominant variant in March. Last month, CDC Director Rochelle Walensky, Henry Walke of the CDC, and the president's medical advisor, Anthony Fauci, wrote in a JAMA viewpoint:
Modeling data have illustrated how a more contagious variant, such as B.1.1.7, has the potential to exacerbate the trajectory of the US pandemic and to reverse the present downward trend in new infections and further delay control of the pandemic.
The Washington Post reported on March 16 ominous signs of the likely spreading of the variants, particularly B.1.1.7, in the U.S.
Michigan has seen a rise in hospitalizations and positive test results. Minnesota's numbers are creeping up, as are Maryland's and New Jersey's. Many places, including New York City and surrounding counties, are no longer seeing steady declines in cases, despite intensive vaccination efforts.

"There's a resurgence going on here," said disease tracker David Rubin, director of PolicyLab at Children's Hospital of Philadelphia. It is too soon to call this a "wave," and he does not foresee a return to the level of cases reported during the winter, he said. But Rubin said cases are flat or creeping up in much of the Northeast and Mid-Atlantic and parts of the Upper Midwest.
"We are in a race to stop transmission, and the emergence of variants that spread more easily has made that even more challenging," CDC Director Walensky told a House Energy and Commerce subcommittee on Wednesday, reports Courthouse News on the hearing on the Biden administration's actions to increase COVID-19 vaccinations.
Related in Planetizen:
FULL STORY: Italy imposes lockdown measures as cases spike across Europe.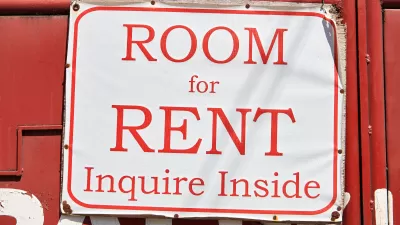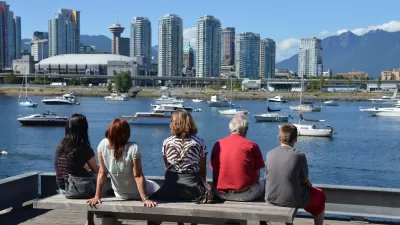 Ten Signs of a Resurgent Downtown
In GeekWire, Chuck Wolfe continues his exploration of a holistic and practical approach to post-pandemic urban center recovery, anchored in local context and community-driven initiatives that promote livability, safety, and sustainability.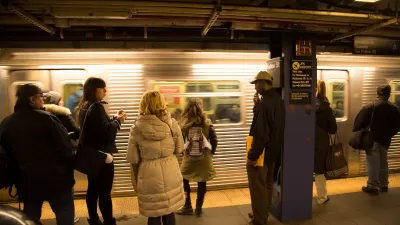 Off-Peak is the New On-Peak
Public transit systems in major U.S. cities are starting to focus on non-rush hour travelers as pre-pandemic commuting patterns shift and transportation needs change.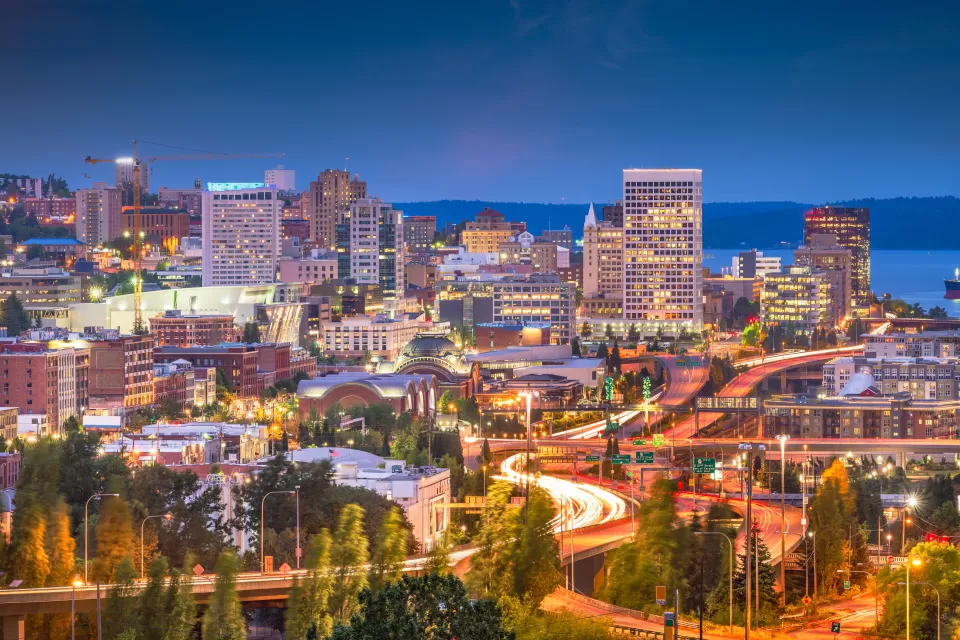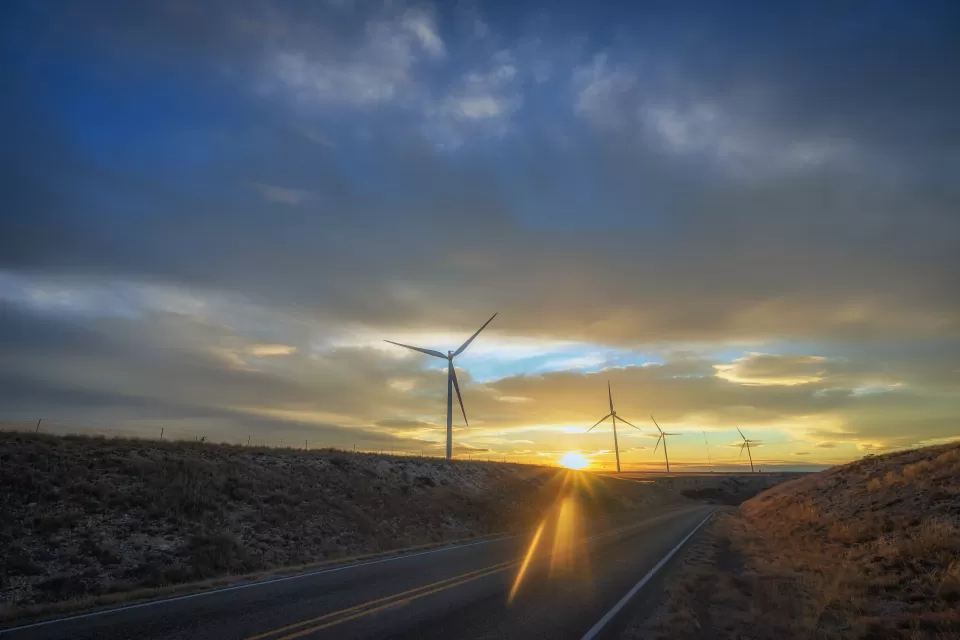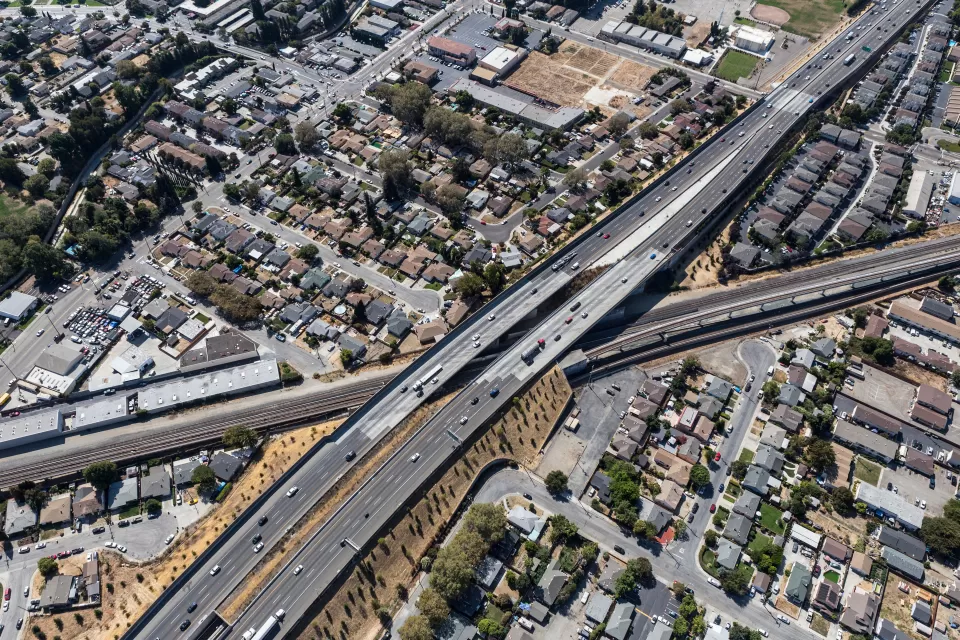 The Limitations of 'Reconnecting Communities'
The Biden administration has pledged to correct the damage imposed on communities by highways and infrastructure, but many projects are only committing to minor improvements, not transformative changes.
This six-course series explores essential urban design concepts using open source software and equips planners with the tools they need to participate fully in the urban design process.
Learn the tools for implementing Universal Design in planning regulations.
View More