As online engagement becomes increasingly important during COVID-19, so does understanding compliance with legal requirements.
---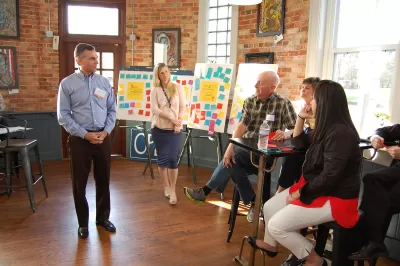 The following article, written Craig Lewis and Amanda Morrell and originally published on the Stantec website, is republished here with permission.
The public-engagement process is an essential part of development projects, but the COVID-19 pandemic has stalled traditional public meetings and engagement. As we all try to navigate this challenging environment, we're getting a lot of questions on how to keep projects moving—projects that will create jobs and spur our economic recovery. In order to keep things moving forward as best we can, it's critical to maintain the vital connection between people—including community leaders, project stakeholders, and residents.
Our colleagues recently wrote an informative piece about community considerations for online public engagement, and we'd like to continue that discussion by focusing on important regulatory considerations for making projects successful.
Good engagement is something that developers and municipalities should invest in, as that input maintains the integrity of the public process. It helps to ensure that projects aren't moving forward behind closed doors and gives residents and business owners the opportunity to weigh in when appropriate. Due process and public support work together to help projects progress, get approved, and avoid controversy down the line, which can sometimes lead to costly legal action.
We've found that most cases that go to court for land use decisions are related to process. Perhaps people weren't notified appropriately, or they weren't given adequate opportunity to submit their opinions. It's essential to not just meet the basic regulatory requirements for engagement but to solicit public input that demonstrates goodwill in the community. Here are some things to keep in mind to make sure you're setting a project up for success while maneuvering through a digital public-engagement process.
Embrace the shift to digital
First, it's important to acknowledge that the transition towards digital engagement platforms started happening long before the pandemic. For us, digital engagement has become a robust supplement to in-person sessions. The number of responses we get from digital engagement will sometimes be many times more than what we get in person, and they can provide more options for data customization. This is particularly valuable as you're trying to accurately depict public sentiment and to consider ideas from the community in good faith.
It's also crucial to remember that the median age in the US and Canada is 38 and 40, respectively, which means that nearly half the population has grown up with computers and the internet as a part of their daily lives. These digital natives expect to have the option to provide public input at times that are convenient to them via their computer, tablet, or phone and are far less likely to attend a public meeting. As a result, we believe that all projects will likely need some sort of digital engagement component in the future to maintain their credibility.
Members of our team have worked with US states to modernize their planning statutes in recent years—sometimes for the first time in decades—including more openness toward encouraging digital engagement. This is a transition that was in the works long before COVID-19 but has been necessarily accelerated.
Understand the expectations of the courts
To make sure you're compliant with engagement regulations for your project, it's important to follow the lead of your state's attorney general or appropriate governing body to determine what's acceptable for legal due process—and what isn't. It's essential to be aware of what kind of participation is legally approved and to comply with expectations for public engagement.
In certain states or provinces, the normal legal expectation may be that you need to have all or most participants physically sitting in a room. It's important to understand what can and can't be done to move things forward when that isn't possible, and to ensure compliance. Regardless, it's critical to think ahead to a future date when engagement for the project may come under the scrutiny of a court and to make sure all necessary steps have been taken to demonstrate proper public engagement. Courts favor those applicants who not only follow the letter of the law but also its spirit.
Always overcommunicate
If you're incorporating digital tools, it's wise to be especially prudent, particularly during a disruptive situation like COVID-19. Try to overcommunicate with stakeholders and provide extended opportunities for public input. Take your time.
Some projects have used a two-meeting decision process, so that people who can't log in to a meeting for technical reasons can have the opportunity to review what was submitted, provide input, and get their feedback incorporated. Normally, comments are only permitted within the context of a meeting, but this two-stage strategy lets people submit comments after the fact. By giving people that extra opportunity, it means engagement will incorporate more perspectives, and it shows good faith while emphasizing that you're protecting the public's interests. This can be extremely important if there is ever any dispute over the level of engagement that took place ahead of construction.
Reflect the reality of your jurisdiction
It's vital to acknowledge what's currently happening in your community before you move forward on your project's next steps. Public engagement is about listening to the public, after all, and different communities have different needs.
For example, it may not make sense to organize a virtual charette if a municipality is currently focused on conveying information about safety and mitigating virus impacts. You may need to take things slow, by sharing videos that explain the background of a project, for example, before you solicit input.
On the other hand, if your community members are savvy with digital-engagement tools and people are accustomed to going online for information, then perhaps a request for input won't be as jarring. In the end, it's about making sure that your approach doesn't appear tone deaf to what's happening.
Be aware of possibilities for different entitlement processes
Here's another distinction to note. Many jurisdictions will have more than one pathway to approval, each of which will have its own distinct needs to fulfill. In North Carolina, for example, there are three entitlement processes that vary in terms of how remote public input can be included. The legislative pathway (where someone asks to change policy and goes before an elected body), and the administrative pathway (where compliance is approved at the staff level), are easy to handle through remote presentations. Many jurisdictions already have a track record of accommodating digital presentations for those two pathways.
But the third pathway, which follows a quasi-judicial process, is a bit harder to deal with on a remote basis. Quasi-judicial processes vary from state to state as well as across borders, but generally speaking special-use permits, variances, appeals, and some site and subdivision plans follow these court-like proceedings. Many boards, including Boards of Adjustment and some Design/Historic/Heritage Review Boards fall into this category as well. Because appeals of these cases go directly to the state or provincial court system, which have stricter legal requirements, the incorporation of online engagement that protects legal due process (providing testimony, submitting credible evidence, and issuing findings of fact) may be more scrutinized.
Looking ahead
While digital engagement is a necessity right now, we can confidently say that it will be an increasingly important part of the development process in the future. While it may never replace the value of a civil discussion across the table, digital engagement allows more avenues to manage a robust public-engagement process and can bring in more opinions than a traditional public meeting. This is important to ensure the public interest is considered, which contributes to the success and viability of any project. We look forward to a future where we can once again merge those rapidly advancing online tools and strategies with good, old-fashioned, in-person conversations.
FULL STORY: Regulatory considerations for online public engagement: ensuring the viability of projects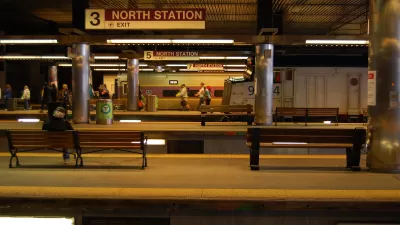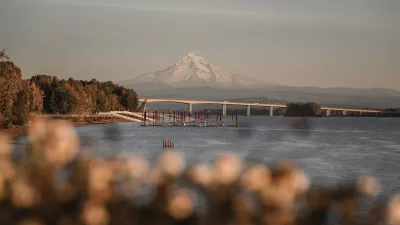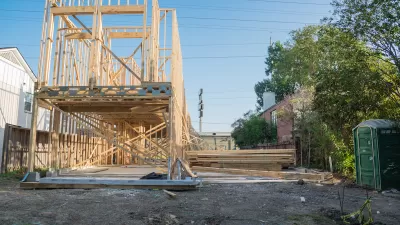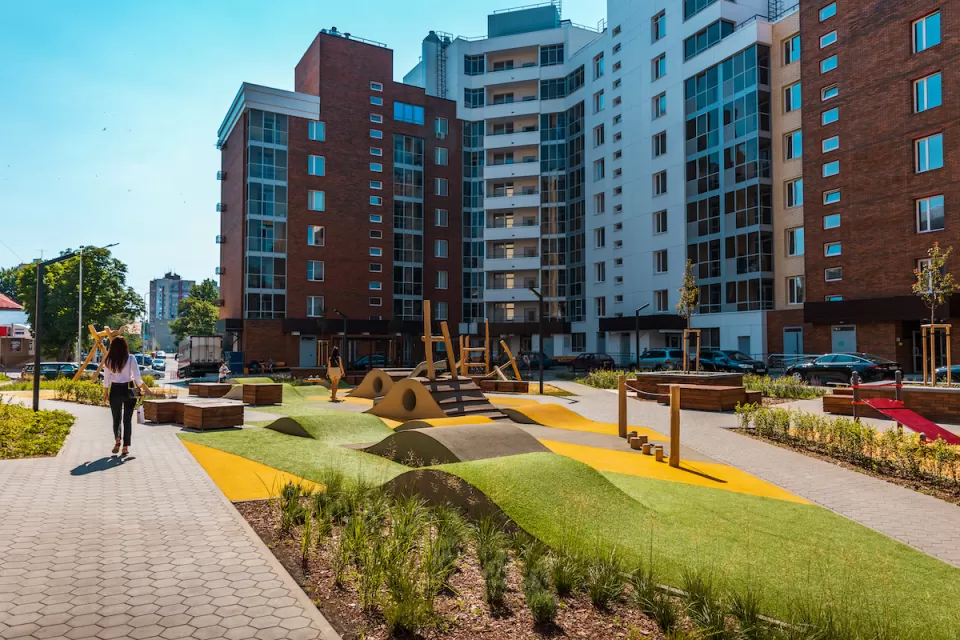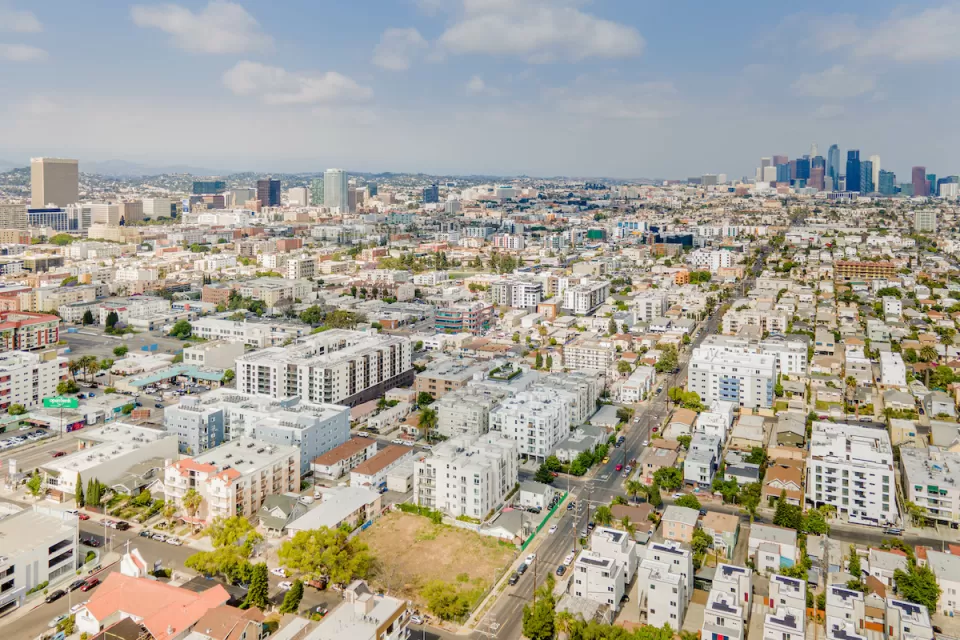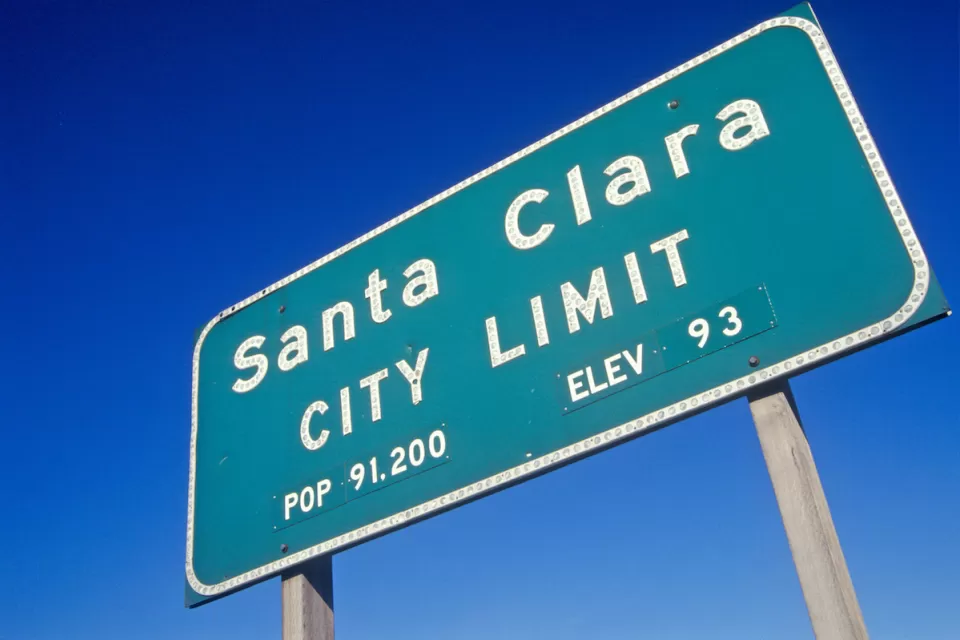 This six-course series explores essential urban design concepts using open source software and equips planners with the tools they need to participate fully in the urban design process.
Learn the tools for implementing Universal Design in planning regulations.
View More