New York City and State offered up nearly $3 billion in incentives to lure Amazon and its 25,000 high-paying jobs to Queens only to see the tech company cancel their plans after local opposition materialized. Was their retreat too hasty?
---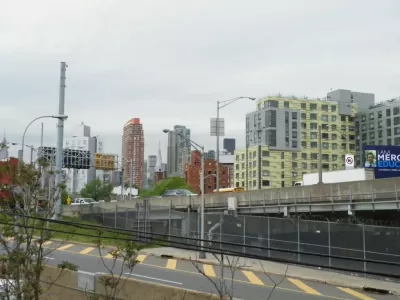 As posted Thursday, Amazon canceled plans to build a second headquarters in Long Island City which was expected to create 25,000 jobs averaging $150,000 each, "after facing an unexpectedly fierce backlash from lawmakers, progressive activists and union leaders, who contended that a tech giant did not deserve nearly $3 billion in government incentives," wrote J. David Goodwin, City Hall reporter for The New York Times.
The agreement to lure Amazon to Long Island City, Queens, had stirred intense debate in New York about the use of public subsidies to entice wealthy companies, the rising cost of living in gentrifying neighborhoods, and the city's very identity.
Amazon put the blame squarely on state and local lawmakers in their statement, noting that residents overwhelming approved of the selection.
While polls show that 70% of New Yorkers support our plans and investment, a number of state and local politicians have made it clear that they oppose our presence and will not work with us to build the type of relationships that are required to go forward with the project we and many others envisioned in Long Island City.
Earlier, New York's governor, Andrew Cuomo, sensing that his successful proposal, "the largest economic development initiative that has ever been done by the city or the state," could potentially collapse in the state legislature, "warned opponents that their protests would not result in better terms, but in Amazon pulling the plug," notes the PBS NewsHour analysis of Amazon's reversal aired on Thursday.
"For the state Senate to oppose Amazon was governmental malpractice," states Cuomo. "And if they stop Amazon from coming to New York, they're going to have the people of New York state to explain it to."
But was it really local and state politicians, as Amazon and the governor claim, and perhaps even Congresswoman Alexandria Ocasio-Cortez (D-N.Y.), "an outspoken opponent of the new headquarters," who were responsible?
"An examination of the deal's collapse showed that Amazon badly misjudged how it would be received in New York, apparently because the company has rarely ventured into such a raucous political arena as it has pursued a breakneck expansion in recent years," report Goodwin and Karen Weise, a technology correspondent based in Seattle, for the Times (source article) on Friday in a post-mortem on Amazon's sudden decision..
Amazon can deliver toothpaste in traffic-snarled Manhattan on the same day an order is placed. But when it came to navigating the politics of New York, the company appeared out of step, a giant stumbling onto a political stage that — despite its data-driven success — it never fully understood.

"Amazon underestimated the power of a vocal minority and miscalculated how much it needed to engage with those audiences to make HQ2 a success," Joseph Parilla, a fellow at the Brookings Institution, said, referring to the second headquarters search.
A changing political landscape, resulting from the midterm elections, did play a role, Goodwin tells PBS NewsHour host, Judy Woodruff.
You had, in the span of a few months, the primary election of Alexandria Ocasio-Cortez, unseating a very powerful local party boss and a representative in Joe Crowley. And then, a few months later, you had the state Senate turn to Democratic hands.

And those two political developments really energized an activist base and scared a lot of local elected officials and others who thought maybe the neighborhoods were shifting under their feet, and they didn't quite understand their voters.

So it's almost as if the landscape or the ground changed under Amazon's feet. They weren't prepared for it. And, even on some level, the governor and the mayor didn't seem to fully appreciate how much things were sort of fluid and changing in that corner of Queens.
Another factor was the fear that the local state Senator, Michael Gianaris (who appears earlier in the broadcast), an opponent of the plan, "was put on a board that actually had veto power over this deal," adds Goodwin. However, the overriding feeling was that a deal could be reached due to the support of the governor and Mayor Bill de Blasio.
 [L]and use deals in New York City are often fraught and take a long time to get through, and have vocal opposition, loud protests.

But Amazon, as the people that I have spoken to today have said, the executives were not expecting this kind of negativity. They felt they were invited to New York, and they wanted to be welcomed here, and that they weren't prepared to wait a full year before the deal actually finally got approved at the state level, and sort of endure this negativity...
Reminiscent of Seattle City Council conflict
Amazon's hasty retreat from Long Island City is reminiscent of how the company threatened to halt the expansion of HQ1 last May after the Seattle City Council considered a controversial "head tax" to fund affordable housing construction and homeless services.
Mayor Jenny Durkan intervened and a compromise was reached, enabling part of the expansion to continue. However, a statement the company issued reinforces Goodwin's reporting in Queens.
"While we have resumed construction planning for Block 18 [in Seattle], we remain very apprehensive about the future created by the council's hostile approach and rhetoric toward larger businesses, which forces us to question our growth here."
Essentially, that's just what they did in New York City. Rather than renegotiate a deal, their attitude was, "We will just pack up our bags and go somewhere else," wrote Goodwin.
Related in Planetizen:
FULL STORY: Why the Amazon Deal Collapsed: A Tech Giant Stumbles in N.Y.'s Raucous Political Arena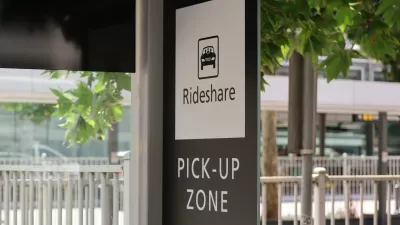 The Slow Death of Ride Sharing
From the beginning, TNCs like Lyft and Uber touted shared rides as their key product. Now, Lyft is ending the practice.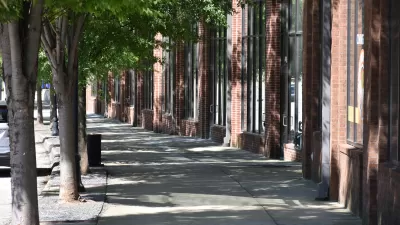 Cool Walkability Planning
Shadeways (covered sidewalks) and pedways (enclosed, climate controlled walkways) can provide comfortable walkability in hot climates. The Cool Walkshed Index can help plan these facilities.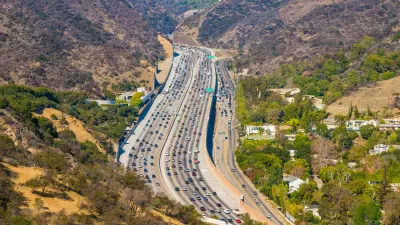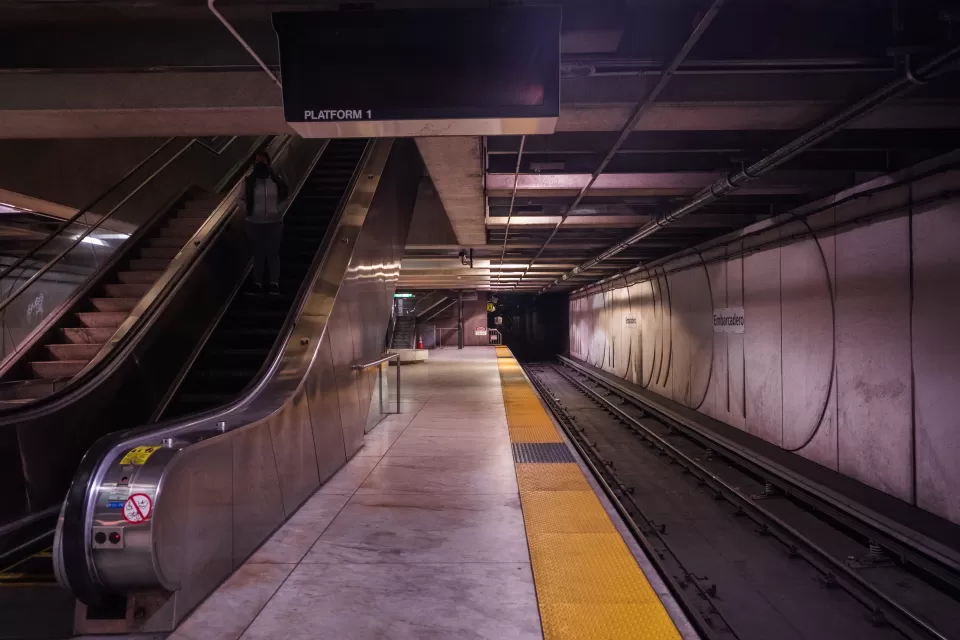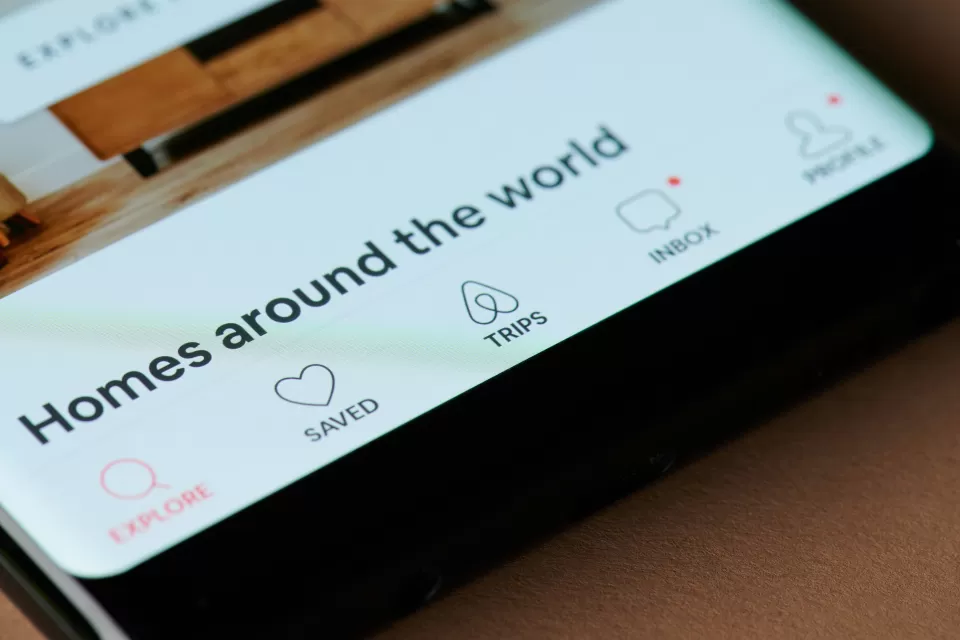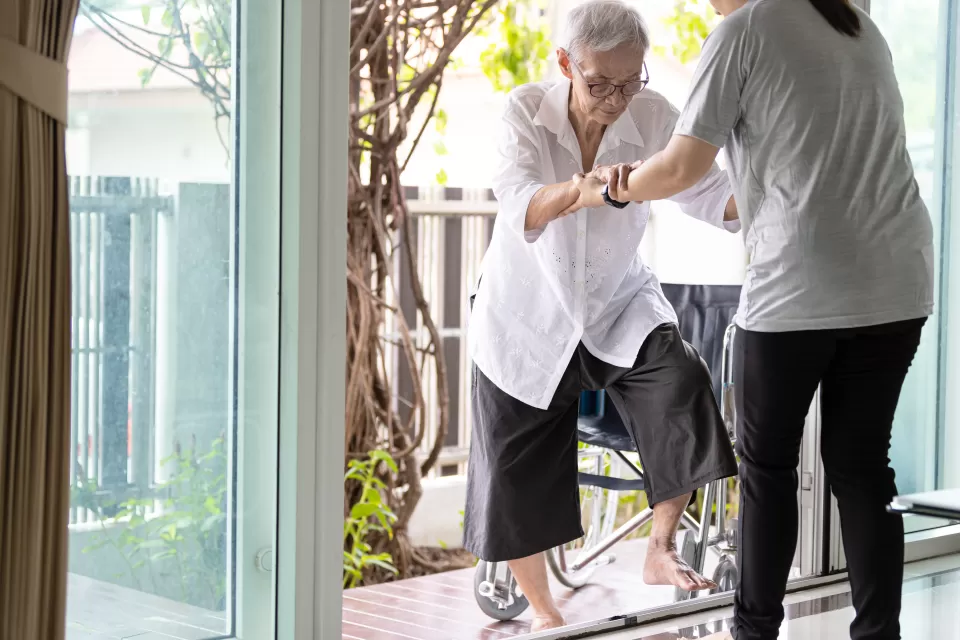 The Challenges of Aging in Place
Seniors in one Bay Area community want to stay in their communities, but many find the cost of living and maintaining older homes prohibitive.
This six-course series explores essential urban design concepts using open source software and equips planners with the tools they need to participate fully in the urban design process.
Learn the tools for implementing Universal Design in planning regulations.
View More