China has stopped purchasing the recyclables that millions of Americans place curbside on recycling days, upending the industry. Recyclables are already directed toward landfills as domestic markets are sought. Berkeley, Calif. may go a novel route.
---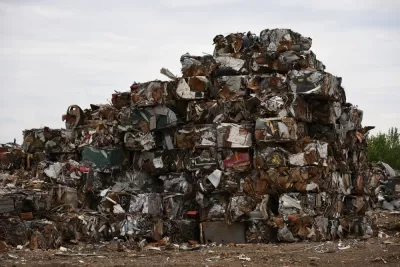 Just as Americans can count on Chinese manufacturers filling the shelves of Walmarts, they could also count on China's recycling companies buying the tons of mixed-paper and plastic, metal, and glass picked-up by waste-hauling companies and processed by domestic recyclers.
"China last week suspended all imports of U.S. recycled materials until June 4...effectively cut[ting] off exports from the U.S., the world's largest generator of scrap paper and plastic," reports Bob Tita for The Wall Street Journal on May 13. "The recycling industry interpreted the move as part of the growing rift between the U.S. and China over trade policies and tariffs."
Used newspapers, cardboard boxes and plastic bottles are piling up at plants that can't make a profit processing them for export or domestic markets.
Tita writes that recyclers are going to have to find domestic markets for the materials they collect; "a long-term issue," said one industry analyst. In the meantime, more recyclables will likely end up in landfills.
Until recently, waste-hauling companies were paying cities for their recyclables, but that changed when China tightened standards for contamination to 0.5%.
As cities aggressively expanded recycling programs to keep more discarded household items out of landfills, the purity of U.S. scrap deteriorated as more trash infiltrated the recyclables. Discarded food, liquid-soaked paper and other contaminants recently accounted for as much as 20% of the material shipped to China, according to Waste Management Inc.'s estimates, double from five years ago.
Waste-haulers have begun charging customers to collect recyclables as prices have dropped. Asian nations that are accepting mixed paper and plastics dropped their prices from $150 per ton last year to $5 this year after "China stopped taking shipments of U.S. mixed paper and mixed plastic in January," adds Tita.
Sacramento County used to earn $1.2 million a year selling scrap to Waste Management and another processor that county employees collected from 151,000 homes. Now, the county is paying what will amount to about $1 million a year, or roughly $35 a ton, to defray the processors' costs. Waste Management paid the county $250,000 to break the revenue-sharing contract and negotiate those terms.
Other changes include some cities ending "single-stream" recycling, where all recyclables go in one bin, in order to reduce contamination. Mixed plastic may no longer be salvageable due to lack of markets.
Alternative strategies
"It's going to take domestic demand to replace what China was buying,"  said William Moore, president of Moore & Associates, a recycled paper consultancy in Atlanta. "It's not going to be a quick turnaround. It's going to be a long-term issue."
The "Three Rs" approach to sustainable waste management
The U. S. Environmental Protection Agency reminds us that recycling is the "third R": reduce and reuse, respectively, come first and second. With that approach in mind, "[t]he City of Berkeley, California, has introduced the Disposable Foodware and Litter Reduction Ordinance, the most ambitious and comprehensive piece of municipal legislation in the U.S. aimed at reducing single-use disposable foodware," according to the Plastic Pollution Coalition's announcement on April 26. [See KPIX video on proposed ordinance].
"Under the ordinance, to-go-food containers would have to be 100 percent compostable or recyclable, with some exceptions," reports Kimberly Veklerov for the San Francisco Chronicle on April 24.
Customers would pay 25 cents per cup or container, and restaurants would keep the proceeds to purchase more environmentally friendly food ware. Straws, napkins and coffee stirrers would be free upon request.

"The idea that we can just use stuff and recycle it and it'll be rosy on the other end is just not the reality," said Councilwoman Sophie Hahn, who proposed the ordinance with Mayor Jesse Arreguin. "We simply have to change our relationship with disposable food ware and ultimately all disposable items."
The principle behind the Disposable Foodware and Litter Reduction Ordinance is based on ordinances that banned single-use plastic bags adopted by a large number of California cities. In 2014, Gov. Jerry Brown (D) signed legislation that made the ban statewide. Customers who fail to bring reusable bags to the market can purchase a paper bag or reusable plastic bag for a dime. Two years later, voters rejected a plastics industry-backed referendum of the legislation that would have repealed the legislation.
However, other states have not followed this "reuse" path. In fact, Arizona, Missouri, and Michigan have taken the opposite path, banning cities from adopting single-use plastic bag bans. According to the Sierra Club, as of last December, seven states prohibit cities from adopting ordinances to ban single-use plastic bags.
Click here to access the original Wall Street Journal article [behind a paywall for those without subscription].
FULL STORY: Recycling, Once Embraced by Businesses and Environmentalists, Now Under Siege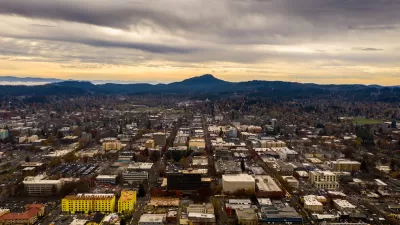 Eugene Ends Parking Minimums
In a move that complies with a state law aimed at reducing transportation emissions, Eugene amended its parking rules to eliminate minimum requirements and set maximum parking lot sizes.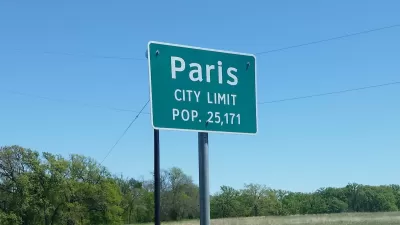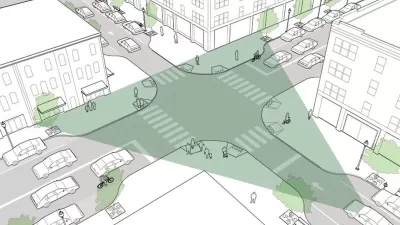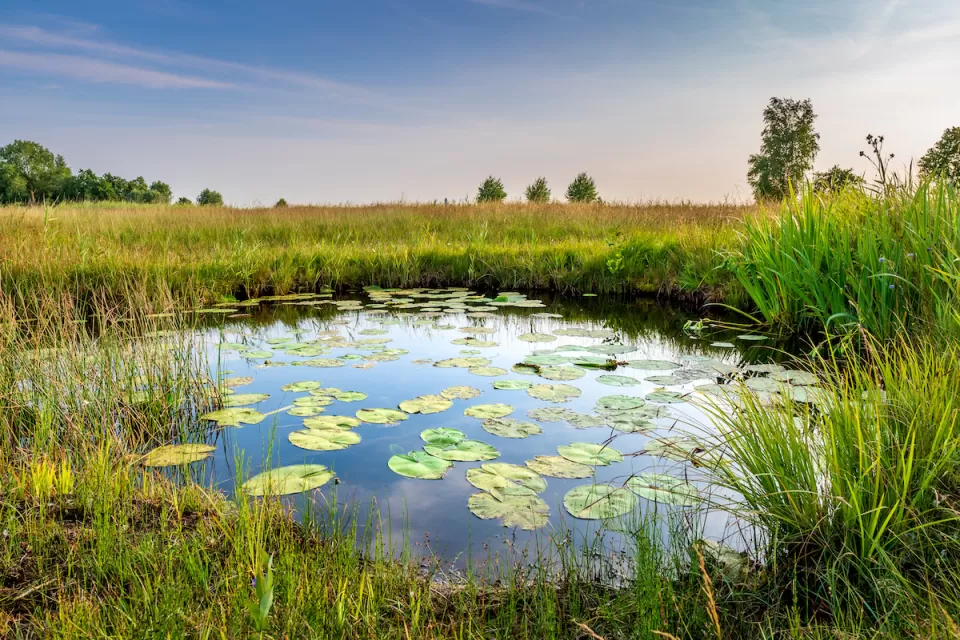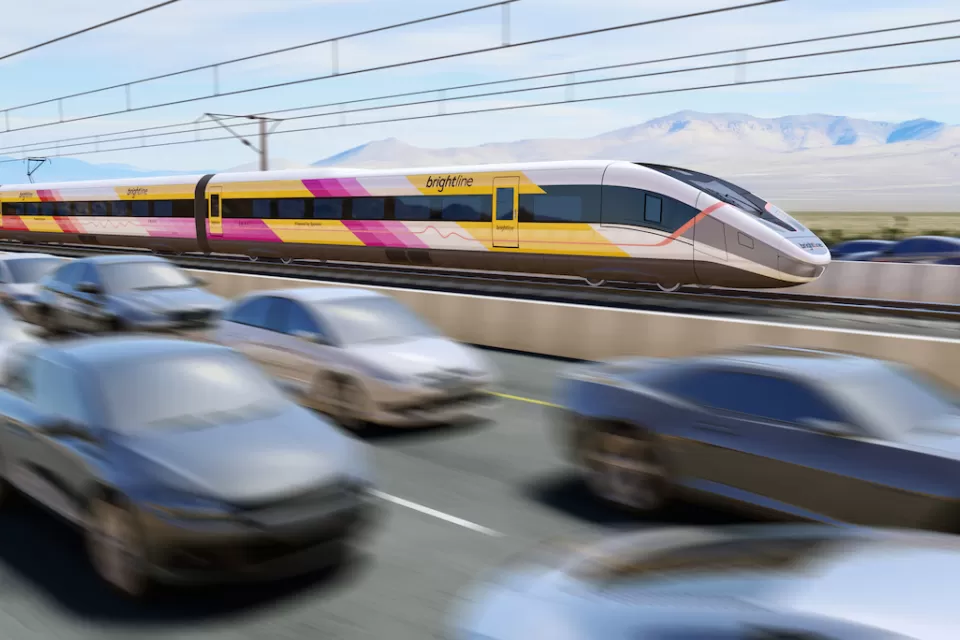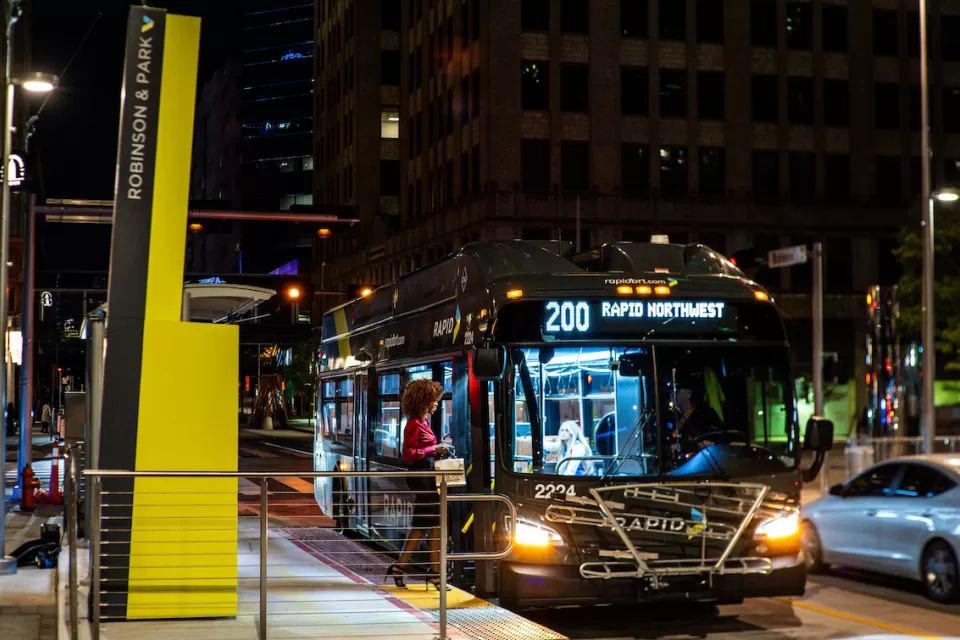 This six-course series explores essential urban design concepts using open source software and equips planners with the tools they need to participate fully in the urban design process.
Learn the tools for implementing Universal Design in planning regulations.
View More