What is your transportation story?
---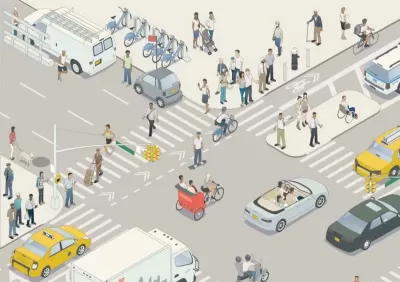 Transportation is personal
Some of us think about transportation every day because of our profession and interests. However, the reality is that most people do not think about transportation. How they move between an origin and a destination is as routine as breathing. When that routine is disrupted, such as by being delayed by a traffic jam caused by a crash, twisting an ankle on a broken sidewalk, getting a flat tire while riding a bike, or having to stand in unpleasant elements because their bus never arrived—then people notice. Most of the time, they grumble to themselves or repeat the story to whoever will listen. A few will email or tweet their elected representative or whoever they know who works for the municipal government.
Have you ever reflected on your transportation story? Not just what you do now and why you are passionate about transportation. I am referring to how transportation shaped your life, even when it was that routine thing you did every day and did not think about. As a child, how did you get to school? What were the transportation options in the places where you lived? Was the street a scary place that you avoided, or was it a place where you played with other children in the neighborhood?
What is the role transportation played in your family story?
If you do not work in transportation, you may be less surprised that you have not really thought about these things—but you should. To start to change how transportation networks are created, each of us needs to awaken to the fact that our lives are deeply influenced by these decisions. By being more aware, we can figure out what is working and what needs to change.
Despite being more aware than many people of the role transportation can play in our personal lives, it took a college professor and an internship to get me to my "Aha!" moment in learning to connect communities and transportation. As we know, the transportation industry has participated in harm to communities around the country. Plenty of academic books and photos document redlining, segregation, and state departments of transportation that destroyed communities for the creation of the interstate highway system. My parents grew up during the Jim Crow era and keenly remember Whites Only and Coloreds Only signs. My maternal grandfather would drive me around Baton Rouge, pointing out the streets he was not allowed to walk down because his skin was too dark. Frankly, something that happened fifty or sixty years ago seems like a long time ago for me. However, even with the year 2020 feeling like a decade itself, American history is not ancient history.
Many of us in the transportation field see the residual effects of those decisions, including ongoing trauma and impact on the communities now bisected by an unsafe roadway. Even as we attempt to invest in those communities today, resources are often redirected to politically connected and vocal communities—as the saying goes, the squeaky wheel gets the oil.
Everyone deserves safe, reliable, and affordable transportation options. By this, I mean that anytime someone needs to get from point A to point B, they have multiple options. I repeat, I am not anti-car. However, I believe strongly that driving in a vehicle alone should not be the default or the only option.
As we look to correct the historical injustices of the transportation system, we cannot use the same tools or the same thinking that disconnected communities. Specifically, this means not building highways and expanding roads that require taking homes and businesses from people. We should not bisect communities, nor should we expand roads to accommodate single-occupancy vehicles.
Davis then delves into the opportunities presented as disruptions caused by the pandemic cause us to rethink the ways we live, work, and travel.
Disrupt the status quo of the transportation industry
We are at a time in history unlike anything experienced by previous generations of engineers and planners. The global pandemic was such a major disruption to life as we knew it that the tools of the past will not be as effective—if they are effective at all.
Prior to the COVID-19 pandemic, only about 6 percent of people in the United States worked from home.10 In May 2020, almost three months into the pandemic, about 35 percent of people were working remotely.11 Some companies have implemented permanent telework programs, and others continue to struggle to get their employees to return to the office. Part of what is dubbed "the Great Resignation" is made up of people seeking remote work opportunities.12 Even as life begins to settle to a new normal, traffic volumes and transit ridership during peak hours have not returned to prepandemic levels in some cities.
We base many transportation decisions on traffic volumes. Currently, we project future traffic volumes using historical trends and using a travel demand model. The specific model inputs and assumptions vary by state and city. The model may account for growth in population and employment. I have seen some travel demand models that assume any new population will move the same as the current population even if people have other options. For example, the model might say that if 1 percent of the population is biking to work today, then 1 percent of people will bike in the future, despite the possibility that new bicycle infrastructure could be added. Not only was that the wrong way of looking to the future before the pandemic, but now, how do we project the new normal of significantly more people telecommuting?
When we project the future on the basis of the past, it leads to overestimating future traffic volumes. The main tool to accommodate the growth in traffic volumes has been expanding roadways to add more lanes. As the transportation adage goes, we cannot build our way out of congestion. Large projects that expand the number of vehicles that can travel are expensive and take decades to design and build. Even researchers acknowledge that expanding the roadways actually increases traffic volumes; this is what is known as induced demand,13 or, stated in another way, a self-fulfilling prophesy.
Autonomous and electric vehicles are not going to save us if everyone is still alone in the vehicle. Electric vehicles are cleaner, but the industry and state and federal governments have not yet created a holistic means to capture the impact these vehicles will have on the roadways. The gas tax is what funds the national Highway Trust Fund. Since electric vehicles are not using gas, they are not contributing to the trust fund, even though they are using the roadways funded by it. At the most recent conferences I have attended, there still seems to be a misalignment of expectations of autonomous vehicles between the car companies and advocates, particularly the disability and safety advocates. Regardless of all that, if autonomous and electric vehicles do as they predict, all we will achieve is moving congestion more efficiently, with cleaner air.
The larger point is that none of us know the future. If we continue to project from today using trends from the past, we will get the future we predict. Think about what you want the future to be and then work backward. 
Reflect and elevate
Ongoing acceptance of "This is how we have always done it" continues to harm communities similar to that of my grandparents, who were displaced in the 1960s. In 2022, there are highway projects proposed by state departments of transportation that will remove hundreds of homes and businesses for the sake of added capacity. Many of the same communities still have people living who remember when the state built the highway originally. While it is easy to look at these egregious examples and wag our fingers, this book is a call for personal reflection.
For planners and engineers, this is a call for you to reflect on projects, plans, or policies that you have worked on and to think about the impacts they have had on communities. There will be opportunities to evaluate how you would do things differently. 
For anyone engaged in advocacy, this is a call for you to look at your coalitions, messaging, and tactics. Do they meet the needs of the communities you are attempting to serve? Are you speaking for them or helping to amplify their voice? Elected leaders will be able to reflect on their actions or inactions. Finally, if you are in a position to write about transportation projects and their effects, it is your duty to interrogate your narratives and language regarding transportation projects. Are you still using the passive voice, saying "A car hit a person walking down the street," or do you refer to the person who performed the action—the driver? Are they accidents, crashes, or traffic violence? There has been a lot of rich conversation about how the way we write about issues can obscure the truth or make it more palatable. It is time to change.
This is a request for you to elevate your consciousness. Not in a way that is performative or even overly apologetic. It requires you to build empathy for communities regardless of your role in the decisionmaking process. Then, once you unlock that consciousness, evaluate how you will be better and do better.
Keep us focused on the little things with major impacts
As technology and the world continue to change, there will still be the last-mile and, in some cases, last-few-feet connections. I am by no means anti-technology. I love how applications have evolved such that from the phone in your hand you can pay your transit fare and know when the next bus is coming. The next generation of applications promises the ability to plan travel using multiple modes, for example, using a bike share to transit and then walking the rest of the way.
However, all the widgets and gadgets are no substitute for people's ability to move on their own by walking; by using a device that assists them with moving, such as a wheelchair or a rolling walker; or by riding a bicycle. The bicycle was invented almost four hundred years before the first automobile. As technologies have come and gone, the bicycle has remained. I think some of the best technologies enhance these choices, such as the applications I mentioned, rather than revolutionize the entire system. E-bikes are a great example because they allow new riders who are physically unable to ride long distances to participate in that mode of transportation. Transit applications on the phone provide real-time information on the location of buses, trains, and so forth, and when the next one will arrive.
I used the term "last-mile connection" and expanded it to "last-few-feet connection," which refers to a gap in the transportation network. For example, an autonomous, on-demand mode of transit may get people to a bus stop near where they work or live. However, are they able to get from where they live to the bus stop? In addition, there will be trips of only one or two blocks that are easier to walk or use a device that assists people with moving. And sometimes it is just as simple as people liking to move without being in a vehicle.
We cannot allow technology to distract us from the need to create safe, affordable communities where people can walk, wheel, or bike short distances to meet their basic needs. This means streets with plenty of space to move, trees to shade, and places to take a break. In many cities, it means reclaiming space that is currently dedicated to moving or storing motor vehicles.
Pause for reflection
Take a moment to write your transportation story. How has your history shaped who you are today? Think about where you lived, how you spent time getting around, and how that affected your days. Beyond your résumé, who are you? How does transportation play a role in this? What is your view of what the future of transportation could be?
About the author
Veronica O. Davis is a transportation nerd who uses her knowledge to spark progressive social change in the community. In July 2012, the White House recognized her as a Champion of Change in transportation innovation. She is a registered Professional Engineer in civil engineering specializing in transportation.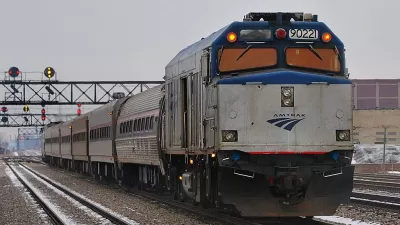 Amtrak Ramping Up Infrastructure Projects
Thanks to federal funding from the 2021 infrastructure act, the agency plans to triple its investment in infrastructure improvements and new routes in the next two years.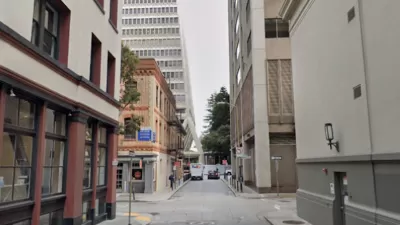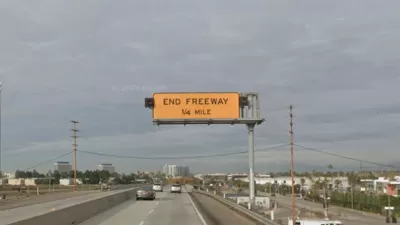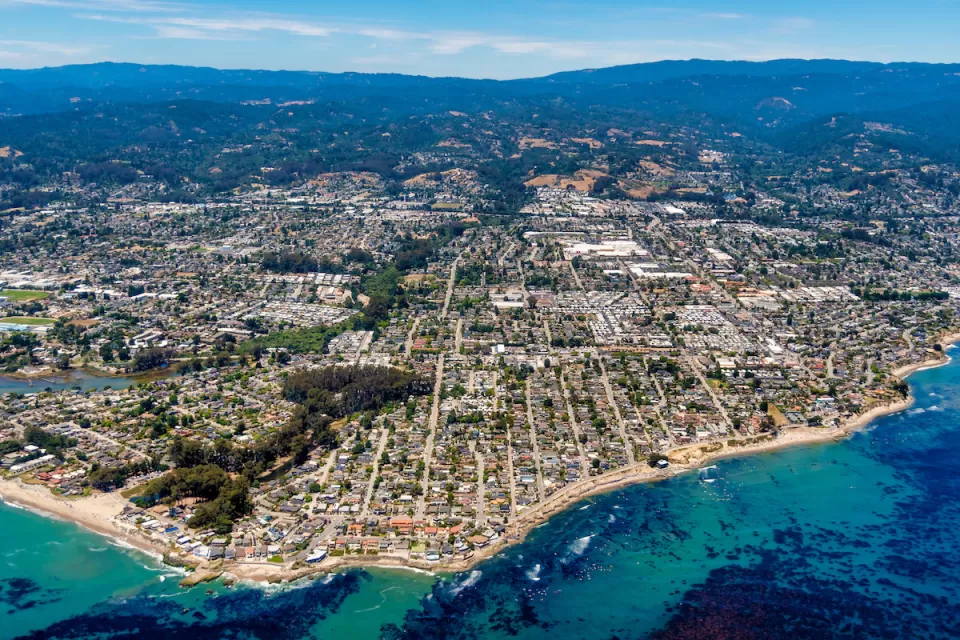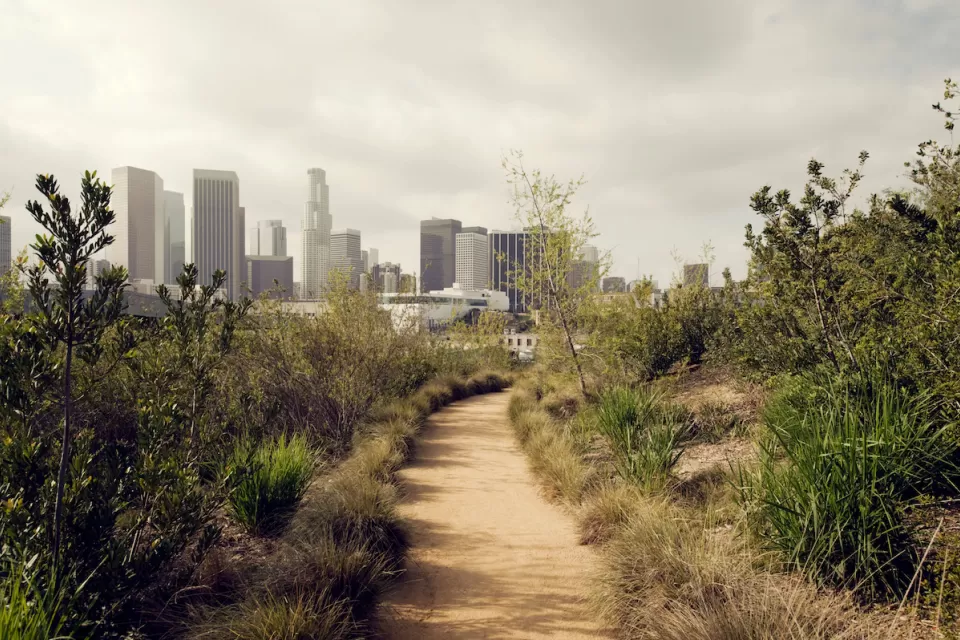 Advancing Park Equity Through Needs Assessments
City Parks Alliance, in partnership with Prevention Institute, recently hosted a webinar about park equity and collaboration, focusing on the Los Angeles Countywide Parks Needs Assessment.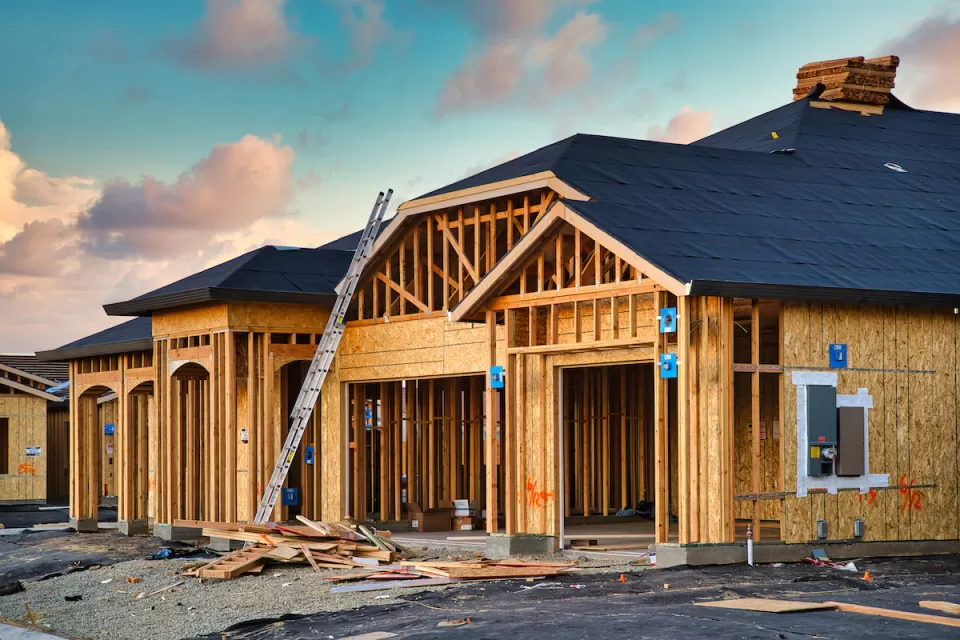 This six-course series explores essential urban design concepts using open source software and equips planners with the tools they need to participate fully in the urban design process.
Learn the tools for implementing Universal Design in planning regulations.
View More