Mobile apps continue to redefine the practices of planning—urban planning, regional planning, transportation planning, community planning, and rural planning included.
---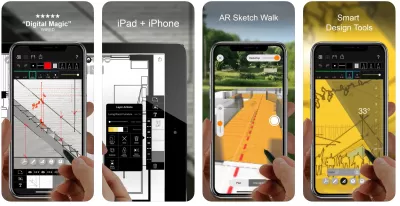 It's been a few years since Planetizen updated its top apps for planners list, although the list is a long-standing tradition at Planetizen. Posts from 2019 and 2018 still attract consistent traffic on the Internet, so the demand for information and insight into the use of apps in the study and practice of planning is obvious. 
Late last year, similar to previous occasions, Planetizen conducted an online survey using SurveyMonkey to gain insight into the use of mobile technology among planners. The survey reveals that mobile technology is fully embedded in planning practice: We heard from 32 respondents in all, with 100 percent of survey respondents reporting that they currently own a smartphone or tablet. Of that total, 56.25 percent of respondents use iOS, with 43.75 percent using the Android operating system. Of the small number of respondents, 56.25 percent report owning more than one smartphone or tablet device. The respondents clearly connected their use of smartphones to their professional practice: 75 percent reported using their phones specifically for planning work.
Survey responses were used to generate a list of apps for use in the planning profession, although one survey respondent replied that they "can't think of a single app that is useful for planning work." Au contraire: The list below should disabuse even the most skeptical luddite of the notion that mobile apps don't provide invaluable professional services to planners in the field and on the go.
Some of the apps listed below assist planners with the essential work of good planning—to better understand places and locations, to tap into information about places and communities, and to include an increasingly large and representative share of the public opinion in the planning discourse. Other apps are created by planners or in partnership with planners to better deliver planning and development services to the public. 
Those are the obvious planning apps, but there is also another variety of apps mentioned by planners in this survey and in past surveys respond less to work demands and more to the demands of the "place gene" that unites the most ambitious and motivated planners. These apps are for exploring and opening doors, both metaphorical and literal. 
Finally, some apps exist to serve the administrative tasks required of almost every professional job. We all have meetings, emails, and bureaucratic minutiae to attend to every now and then (or constantly). You'll find the leading digital tools, in mobile form, on this list—apps we have all become even more familiar with as so many have shifted to working from home—like Slack, Zoom, Miro, and Notion.
One clear theme that the Planetizen editorial staff has noticed in recent years is mobile apps playing more prominent public roles in planning. The Transit app, for example, has introduced new data sharing services and has implemented partnerships with transit agencies. You can feed your parking meter from Google Maps, or upload your transit pass to Apple Wallet. These kinds of applications of smartphone technology reveal an increasingly embedded role for private technological platforms in the delivery of public services.  
This post will start by listing the new apps popping up on survey respondents' and the Planetizen editorial team's radar since the last edition of the top apps for planning post, published in 2019. A "Hall of Fame" of apps recommended in previous versions of the top apps post will conclude the article.     
New for 2022
3D Scanner App – The 3D Scanner App processes photos and videos in real-time to create 3D models, including high-resolution and textures.
Adobe Creative Cloud Express – The app formerly known as Adobe Spark is now known as Adobe Creative Cloud Express. The app is designed to deliver design resources to your fingertips, with stock photos and other tools to help get you started. (Also available for Android.)
Apple Wallet – As mentioned above, the D.C. Metro now allows riders to upload their transit fares to Apple Wallet. The same service is available in Chicago, Los Angeles, New York City, Portland, the San Francisco Bay Area, and Vancouver, in addition to cities in Asia and Europe.
BART – Bay Area Regional Transit launched its end-to-end trip planner in early 2019, integrating information on driving, walking, and biking routes in addition to bike-sharing and ride-sharing services. (Also available for Android.)
Bolt – Bolt is a ride-hailing company built on an expanded model of mobility. The company, which is already prioritizing electric vehicles in some markets, also made headlines for experimenting with a nudge to a micromobility option, like a scooter ride, instead of a car ride in the app. (Also available for Android.)
BUSLNK – BUSLNK provides real-time bus tracker and arrival information for StarTran, the public transit system for Lincoln, Nebraska. (Also available for Android.
Caltrans QuickMap – The California Department of Transportation (Caltrans) has created its mobile app for tracking traffic and travel conditions on freeways and highways. The QuickMap app even lets users peek in on traffic cameras in some locations. (Also available for Android.)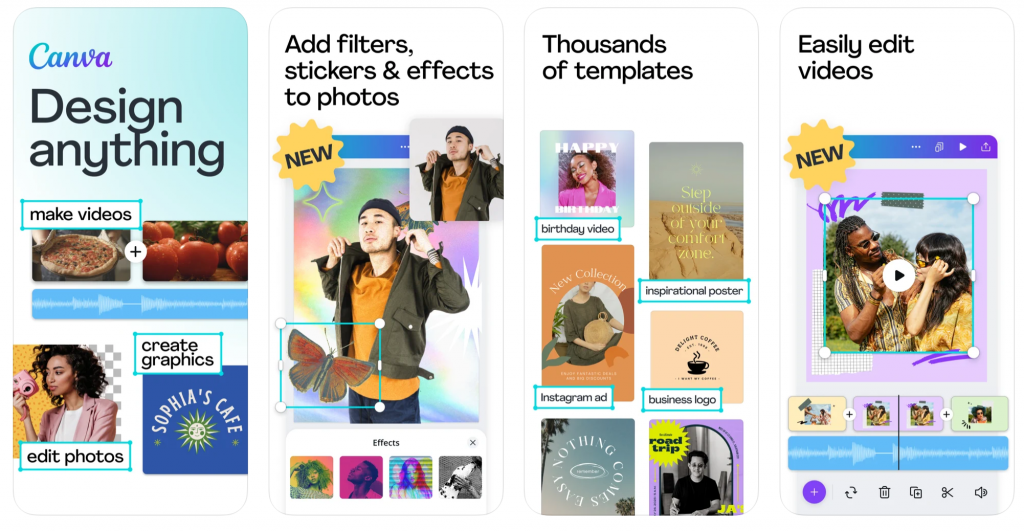 Canva – Features like 60,000 free templates, a free photo editor, and instant connections to social media, Canva is a design app made for amateur designers. (Also available for Android.)
CitySwipe – The website for CitySwipe, created by the city of Santa Monica in California for an update to the city's Downtown Community Plan back in 2016, is no longer active. An app called CitySwipe for European cities is still available on the Apple App Store, but that app was created by Optimum Designs. The CitySwipe app attracted media attention locally, from Santa Monica Next, and internationally, from the Guardian, as a "Tinder for cities," so here's hoping the original tech is just dormant while looking for new locations.
Coord – Curb management is one of the hottest button topics of contemporary planning, and the Coord app provides the platform for cities to implement "Smart Zones" that allow reliable and efficient access to the hottest commodity on city streets—the curb—for private fleets and on-demand drivers. (Coord Driver for Android. Coord Collector for iOS. Coord Inspector for Android.)
Figma – Figma is a collaborative design tool available at various price points, including free, for those planners that double as user experience designers. (Also available for Android.)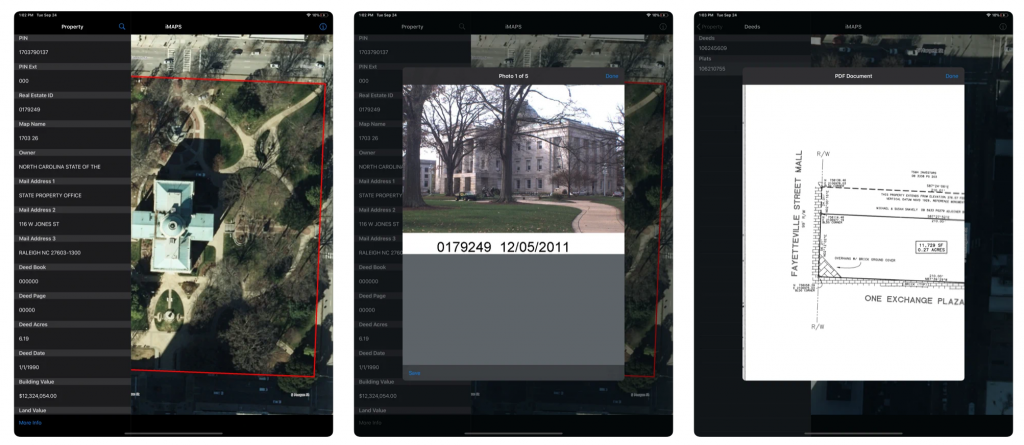 iMAPS – Wake County GIS and Raleigh GIS developed the Internet Multi-Access Parcel System (iMAPS) online interactive mapping application to provide easy access to property information.
Input – Input is an open source app designed to streamline geo-surveys using QGIS. (Also available for Android.) 
LandGlide – A parcel data and property line map app with 150 million parcel records in over 3,000 counties. (Also available for Android.)
LoopNet Real Estate – The mobile app for LoopNet's commercial real estate search service. (Also available for Android.)
Microsoft Teams – A gigantic professional collaboration tool that facilitates chats, meetups, files, and tasks—all under one app's roof. (Also available for Android.)
MindMeister – The mobile version of MindMeister makes the brainstorming, inspiration, and collaboration tools of the Internet portable. (Also available for Android.)
Miro – The visual collaboration tool (i.e., a big, super intuitive digital whiteboard) Miro is available in mobile form. (Also available for Android.)
Notion – Notion is project management software that promises to provide an all-in-one workspace—notes, tasks, projects, wikis, and databases all included. (Also available for Android.)
OneMap – OneMap is an authoritative national map of Singapore, available in app form with detailed, regularly updated information from the Singapore Land Authority. (Also available for Android.)
onX Hunt – One survey respondent recommends the onX Hunt app, designed to provide property data and weather reports to hunters, as a useful property information tool for planning work. Clever! (Also available for Android.)
Otter – Automated meeting notes for Zoom, Google Meet, Microsoft Teams, and more. (Also available for Android.)
Outlook – The email classic makes an appearance on the Planetizen top apps list for the first time. Outlook, of course, is a component of the standard Microsoft suite of office tools known as Office 365. The 365 refers to the number of days in the year that you'll receive more email than anyone could possibly read in a lifetime. (Also available for Android.)
QuestionPro – QuestionPro is survey software that includes a free version as an alternative to paid survey services. QuestionPro has also created two mobile apps: the QuestionPro Offline Surveys app (iOS and Android) and the QuestionPro Communities app (iOS and Android).
QuickTapSurvey – QuickTapSurvey promises data capture anywhere, even offline, for lead generation, customer engagement, and research. QuickTapSurvey is popular with large companies like Disney, McDonald's, and Nike. The mobile version of the software (iOS and Android) is used for offline surveys.
SunCalc – An app that shows sun movement and sunlight phases during the day at a given location. See sun positions at sunrise, sunset, and specified times all over the world (information that might be useful when planning an infill development project with traditional local opposition). (Also available for Android.)
SurveySparrow – SurveySparrow differentiates itself from a crowded survey market by promising automated responses for customer response management and automated tickets with resolution tracking. The SurveySparrow mobile app (iOS and Android) offers offline surveys.
TikTok – TikTok is the social media du jour for the youth. If you aren't up to speed on how urbanists have converted this platform into a powerful tool for advocacy, it's past time to catch up. (Also available for Android)
VideoAsk – A mobile app created by survey and engagement software company Typeform to provide a platform for collecting and sharing video testimonials. (Also available for Android.)
The Planning Apps Hall of Fame
We scoured past top apps posts to find the best of the best mobile apps (still available for iOS and Android). Any planner or community enthusiast can use these apps to explore the intersections of planning. 
Maps!
AllTrails – The largest collection of detailed trail maps in app form. AllTrails works with an iPhone or without to help navigate while on the trail and to log your activities as you go and after you're done. (Also available for Android.)
Bike Citizens – A cycling app that's just as helpful for navigating in urban areas as in the countryside, Bike Citizens also leverages the observations and advocacy of its users to monitor road conditions. (Also available for Android.)
Google Maps – Remember that "Lazy Sunday" music video made for Saturday Night Live by an early incarnation of Lonely Island? Andy Samberg and Chris Parnell probably don't get enough credit as the first pop culture reference of Google's domination of the mobile map and navigation market. Double True. (Also available for Android.)
Hush City – A crowdsourcing and citizen science app called Hush City allows users to help map the quiet, and noisy, places in the world. (Also available for Android.)
Mapillary – An app for building visual records of street-level imagery and integrating that archive with location data. Mapillary relies on the power of its network of contributors to build better maps and records of conditions on the ground. (Also available for Android.)
Maps.me – Detailed maps of the world, downloadable and searchable, with navigation, that work offline. Great for traveling without access to the Internet on a phone, or in a pinch when closer to home. (Also available for Android.)
Refuge Restrooms – This app maps safe restrooms for transgender, intersex, and gender nonconforming individuals, until the day all places are safe for everyone. (Also available for Android.)
Strava – The activity tracker you're most likely to see when your hard core hiking and cycling friends share their accomplishments online. There's a reason why Strava is so popular among exercise enthusiasts, and it has everything to do with user experience and precise gps tracking. (Also available for Android.)
Hard Planning Science
ArcGIS (Explorer, Collector, Navigator, Survey123, Business Analyst) – These apps are commonly referenced by survey respondents. Planning is, after all, still a professional practice requiring technical skills in spatial analysis, visual presentation, and systems modeling. The most amazing thing about apps like the ArcGIS suite is how much power to do that kind of planning work is available in such small devices. (Explorer, Collector, Navigator, Survey123, and Business Analyst are all available on Android.)
AutoCAD – Autodesk created a mobile version of the AutoCAD software essential to drawing and marking up site designs during the design and development approval process. Autodesk's entire portfolio of mobile apps, including A360, BIM 360, Configurator 360, and more, deserve a mention too. 
iGIS – iGIS claims to be the world's first and leading iOS GIS, and to deliver "true GIS functionality" to smart phones.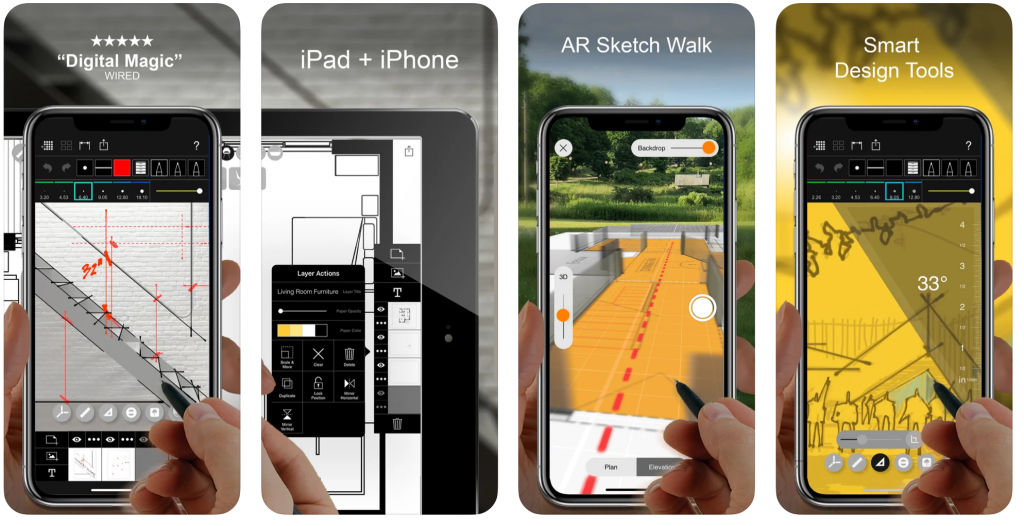 Morpholio Trace – The app formerly known as Morpholio is now three separate apps, Morpholio Trace, Morpholio Board, and Morpholio Journal. Trace is the app recommended by Planetizen readers. With its tools for drawing and designing at each phase of a computer-aided design (CAD) process, trace allows users to draw on top of images, PDFs, maps, photos, drawing sets, 3D models, background templates, and more—all to scale.
Data
Social Explorer – Demographers rejoice. The Social Explorer app offers access to current and historical census data. Some reviewers complain that the free version of this app is too limited to be of value.
Eco-Link – Retrieve data from pedestrian and bike traffic counts at all kinds of sites. (Also available for Android.)
Fulcrum – Fulcrum is a tool for creating the right kind of forms for the right data collection job. Custom forms allow mobile users to collect data like text, photos, SpatialVideo, SpatialAudio, GPS Location, and more. (Also available for Android.)
Zillow – Zillow offers immediate access to the data on the cost of housing and the value of land, and it's a regular fixture in the lives of anyone who deals in real estate. Zillow offers a suite of apps for both iOS and Android.
Community Engagement and Social Media
Flickr – Flickr once had the potential to become a dominant social media platform at the level of Twitter and TikTok, but instead has become a vast repository of crowdsourced images. The savvy company or public agency also knows how to leverage Flickr's Creative Commons license for public and media relations. (Also available for Android.)
iNaturalist – The iNaturalist app connects the iNaturalist community, a joint initiative of the California Academy of Sciences and the National Geographic Society, in pursuing and sharing citizen science. (Also available for Android.)
Instagram – Instagram might have lost some of its luster (and some of its popularity with the youth), but the most trendy photo sharing app of all time is still incredibly popular for sharing adventures, hidden locations, and breathtaking views. Few apps have ever done so much to deliver the big, wide world to everyone with a phone and an eye for new places. (Also available for Android.)
LinkedIn – The career-minded social media platform should be a staple of any career-minded planner. Great for networking while on the job and while on the job hunt. (Also available for Android.)
NextDoor – NextDoor has emerged from its early days as the headline grabbing "Facebook for neighborhoods" into a widely adopted platform for neighborhood-centric conversations, collaborations, and, yes, controversies. (Also available on Android.)
Pinterest – In the 2015 Top Websites post, Planetizen documented Pinterest's emerging role in the planning community as a platform to curate and brainstorm ideas and themes. Given Pinterest's availability as a mobile app, it can also serve as a great on-the-go reference tool, when looking for inspiration in the field or on the road. (Also available on Android.)
Reddit – A social media and microblogging site that is popular with people in the know. The r/urbanplanning subreddit is particularly helpful for planning news and information. (Also available for Android.)
SeeClickFix – By definition, SeeClickFix is an app developer for cities and communities to build out their own SeeClickFix app (available on both iOS and Android). Numerous U.S. cities already have adopted this platform for apps that gives the public the power to report safety and infrastructure issues.
SurveyMonkey – SurveyMonkey is a useful and powerful tool for community engagement and crowdsourcing ideas. The survey for this article was created in SurveyMonkey, for instance. (Also available for Android.)
Twitter – Even if you never send one tweet, the number of voices on Twitter leading the discussion about every possible planning-related subject is too immense to count. Twitter could also easily have been included in the above category as an essential tool for community engagement. (Also available for Android.)
YouTube – YouTube is a favorite social media channel for many people, but it's also rapidly become a platform for planners and designers to share project proposals and for advocates to present ideas for innovation. Planning still needs its first mainstream YouTube star, but it probably isn't too far off. (Also available for Android.)
Mobility as a Service
Amtrak App – Access to Amtrak travel information, including eTicketing, seat selection, and status updates. Set the Amtrak app to send travel-related push notifications. (Also available on Android.)
Bikemap – The Bike Maps app boasts 8 million bike routes around the world, offers personalized bike routes, and voice controlled navigation. There are many other examples of apps that offer this kind of functionality, but this one topped this list with survey respondents. (Also available for Android.)
Bird – After a complete overhaul of the company branding and almost nonstop controversy, the original electric scooters are still available at the push of an app button. (Also available for Android.)
Feonix MaaS App – Mobility as a service and transportation with a purpose.
Google Maps – The integration of transit data and multi-modal navigation, in addition to congestion reporting, earn this popular app a second appearance on the list. 
GreenTrips – This app encourages Nashville-area residents to share rides, walk and bike, or take public transit. Use the app to record your "Green Trip" and earn your way to rewards. While you have to visit Nashville to use this app, here's hoping more apps like it will be available in every U.S. city soon. Orlando partnered with the Miles app to create their own version of gamification for non-automobile trips in 2021. Which city will be next?
Passage: Transit Ticketing – The app formerly known as Hopthru provides mobile transit ticketing for a number of U.S. transit systems, including systems in San Francisco, Seattle, Austin, and many more. (Also available for Android.)
Lime – See Bird entry above, except with controversy created specifically by and for Lime. (Also available for Android.)
Lyft – One of the original transit network companies, or the entities now most commonly referred to as ride-hailing companies. Lyft has persevered through worker shortages and structural deficits, while frequently positioning itself as more palatable compared to the controversies of Uber and focusing its business on micromobility (rather than Uber's focus on food delivery services). (Also available for Android.)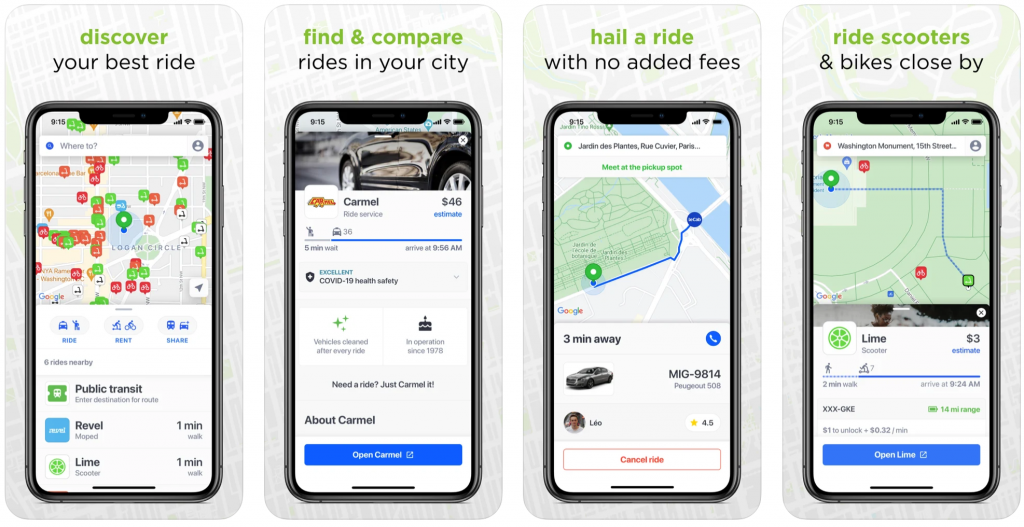 Migo – An app for searching on-demand transportation options. "Real-time price and wait time estimates mean no more switching between apps to see who's closest or which one is surging." (Also available for Android.)
ParkMobile – ParkMobile allows users to find and pay for parking in 350 cities, including New York, San Francisco, Washington, DC, Atlanta, Chicago, Miami, New Orleans, Dallas, St. Louis, Minneapolis, Pittsburgh and Philadelphia. (Also available for Android.)
Passport – Similar to SeeClickFix, Passport is a platform for municipalities and organizations to build parking apps that manage parking payment, enforcement, permits, and more. According to Passport's website, more than 800 cities and operators use the technology. Apps built with Passport can be found on both iOS and Android. 
PlugShare – PlugShare is home to the "world's largest EV driver community." Users use the app created by Recargo, Inc. to contribute station reviews and photos to help drivers make informed decisions about charging stations. The results produce what developers claim is the most accurate EV and Tesla charging station map available online. (Also available for Android.)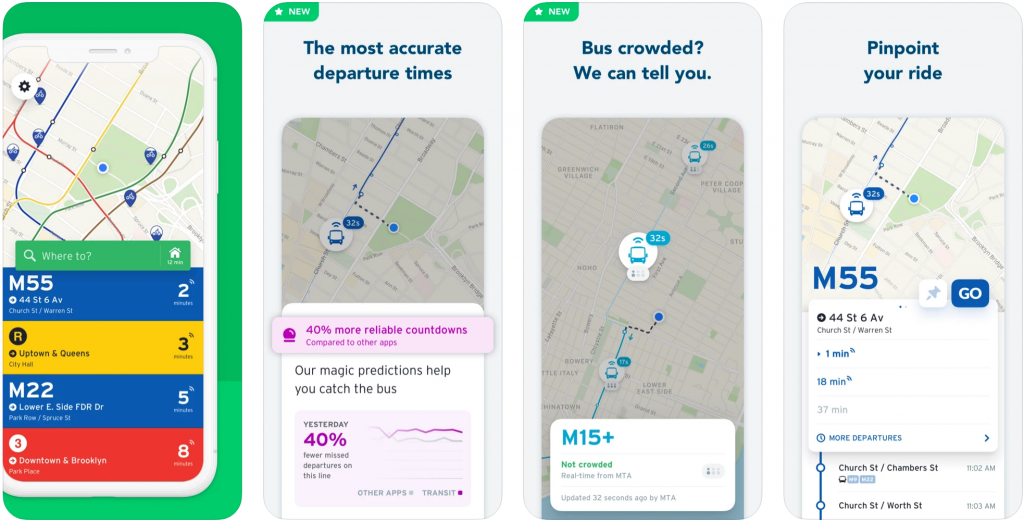 Transit – The app most likely to get Planetizen staff to and from work is expanding its reach and, unfortunately, providing a regular source of real time information about how many transit systems are struggling to maintain planned service levels during the pandemic. (Also available for Android.)
Uber – See Lyft, above. (Also available for Android.)
Via –The Via on-demand ride sharing program promises low-cost rides. When checking in with the Via website for this post, we found the company reporting reduced costs for on-demand transit rides, increased partnerships with public schools, and reduced trip times for paratransit trips. (Also available for Android.)
Waze – Waze is a navigation app that also provides updates about congestion, construction, speed trapWaze Navigation & Live Traffic on the App Stores, and crashes, while gamifying the driving experience in a way that's probably bad for the planet. (Also available for Android.)
Creative Work
Adobe Creative Cloud Mobile Apps – Adobe Creative Cloud offers a suite of mobile apps meant to supplement and integrate with the developer's desktop programs. The specific apps survey respondents mentioned as useful to planning include Adobe Photoshop Lightroom for Mobile, and Adobe Photoshop Sketch.
Beyond AR – A mobile app from the Boston Consulting Group that promises "unmatched and immersive business experiences" through the use of augmented reality.  (Also available on Android.) 
Camera+ 2 – Camera+ rose to prominence in the early days of Instagram as the go-to tool for photo sharers who wanted to produce more filtered and colored looks—or just realistic looking—images than possible on Instagram. The developer released Camera+2 in 2018 to good reviews and also expanded the app to desktop for Mac users in 2021.
Concepts – Users report that the Concepts app, with its infinite canvas for drawing and sketching, has become an integral tool in their creative workflows. (Also available for Android.)
PowerPoint – PowerPoint remains as essential to professionals with a presentation to make as it was 20 years ago. PowerPoint has maintained its position despite the best attempts of innumerable imitators and technological advancements over the decades. (Also available for Android.)
Sketchbook – The popular drawing app recommended for beginners or pros looking to get creative in a free, lightweight app environment. (Also available for Android.)
Productivity and Project Management
Basecamp 3 – The project management and collaboration workspace app is now on its third iteration. (Also available for Android.)
Doodle – The most common meeting scheduling app for years now, we have seen zcal starting to take some of Doodle's market, but of the two options, only Doodle is available in a mobile app (as of this writing). (Also available on Android.)
Dropbox – One of the most commonly used file sharing services. Usually, it's Dropbox or Drive. (Also available for Android.)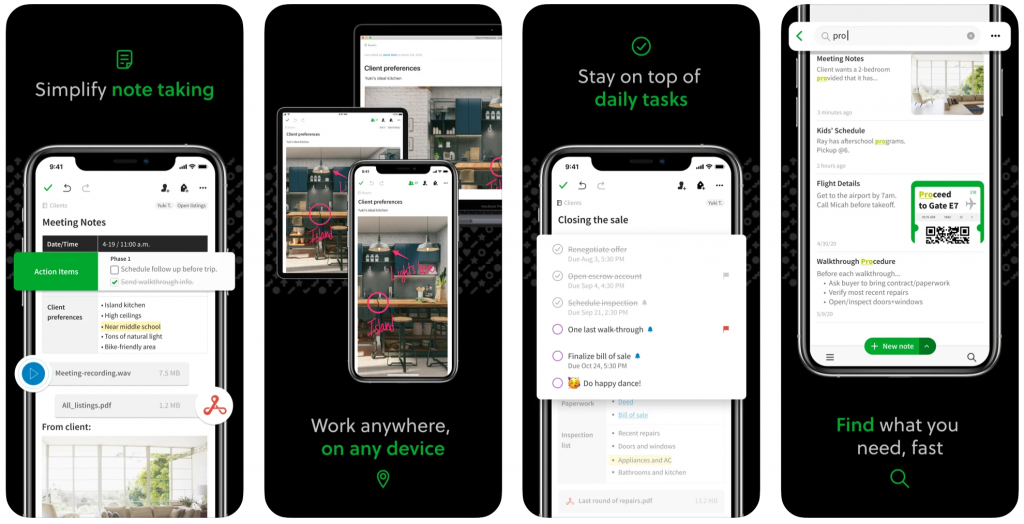 Evernote – More like an organizer than a note taking app, Evernote syncs to all devices, organizes to-do lists into tasks, and connects to Google Calendar. (Also available for Android.)
Excel – Another classic of the Microsoft Office suite, along with Outlook and PowerPoint, listed above. "The elephant in the room is the lack of Word," the author of this post wrote on a Google Document. (Also available for Android.)
Google Drive – All of the Documents, Spreadsheets, and file sharing capabilities of Google Drive are accessible on your phone. (Also available for Android.)
LastPass – The hardest part about life is remembering all the passwords you need to get through a day. LastPass safely stores all your passwords so you'll never have to worry about forgetting that password you only need once a year. (Also available for Android.)
Notability – A note taking and annotation app only available on iOS, recognized as an editor's pick on the Apple app store.
Microsoft OneNote – A highly-rated note taking app that's available on iOS as well as Android.
Slack – The messaging app of the Planetizen office and, from the references on social media, many, many others. Slack can be beefed up with integrations to Google Drive, Notion, and other productivity apps, as well as internal features like Giphy and a timezone butler. (Also available for Android.)
Todoist – In 2017, the Verge ranked Todoist as the best "to-do list" app on the market. (Also available for Android.)
Trello – A project management tool built around boards, cards, and checklists. (Also available for Android.)
ZOOM Cloud Meetings – Zoom might have needed an introduction in 2019. Don't  Zoom and drive. (Also available for Android.)
For Fun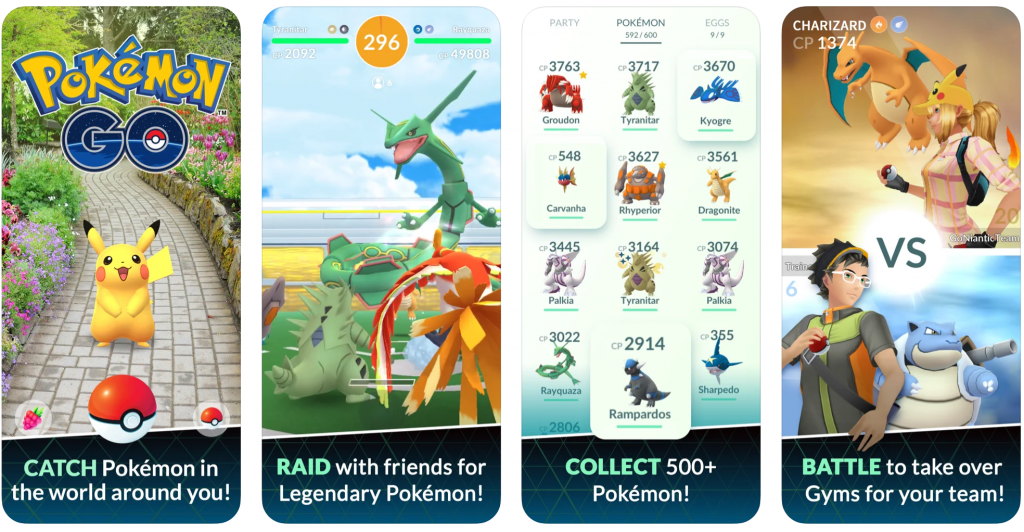 Pokémon GO – The mobile game that integrated a love for exploring places with augmented reality and compulsive collecting and competing. Few apps have spoken directly to the heart of planning like Pokémon GO. (Also available for Android.)
Toca Life: City – A city oriented game geared toward children that offers a chance to customize characters, explore locations and find hidden treasures. The game's developers tout the game's storytelling tools as a springboard for the imagination of young people. (Also available on Android and Kindle Fire.)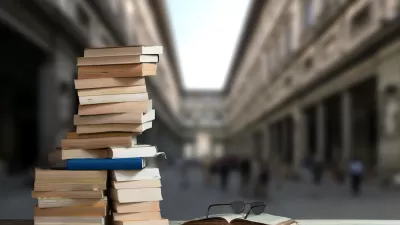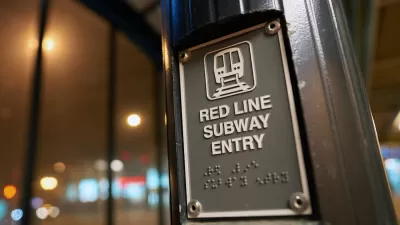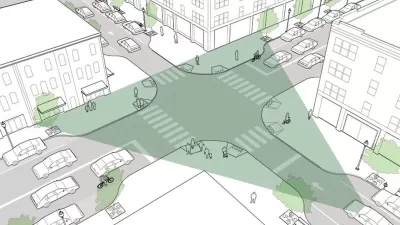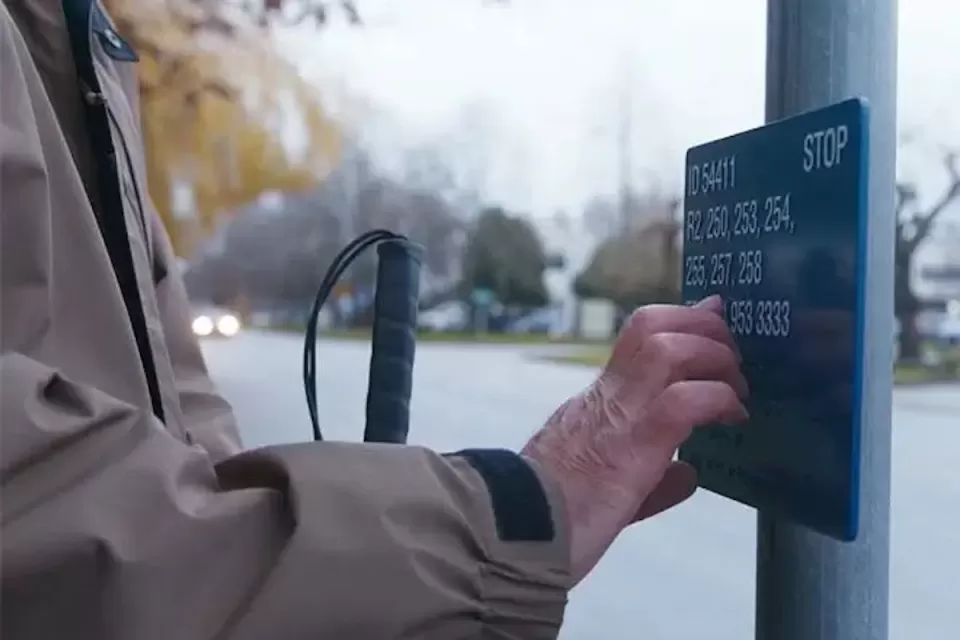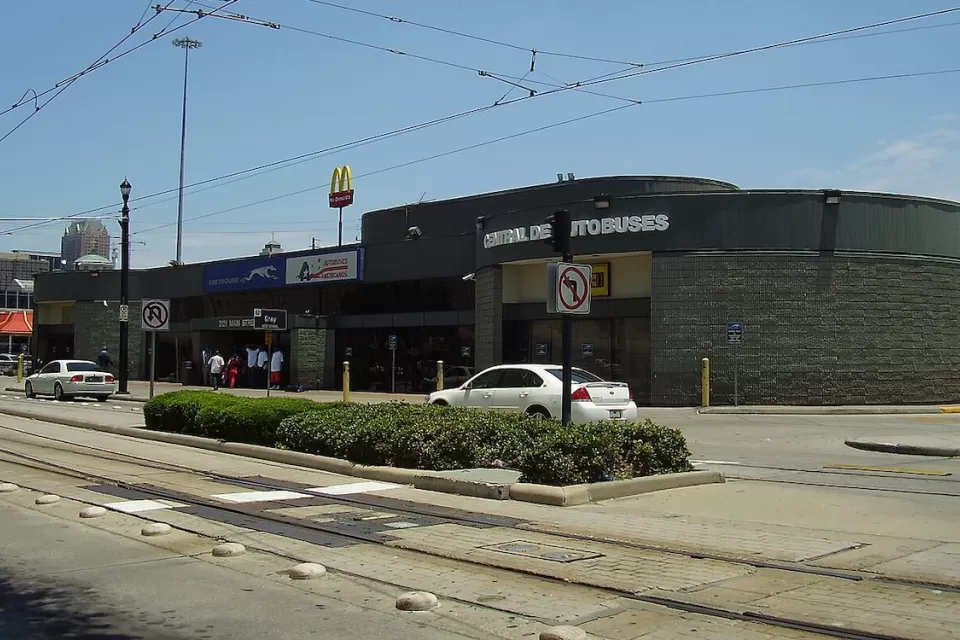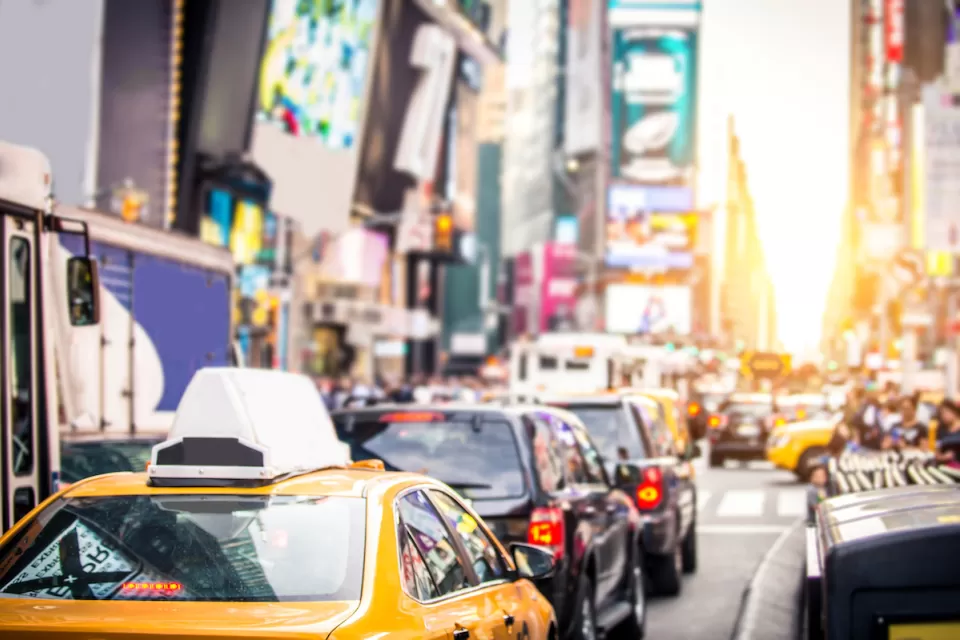 This six-course series explores essential urban design concepts using open source software and equips planners with the tools they need to participate fully in the urban design process.
Learn the tools for implementing Universal Design in planning regulations.
View More