Traditionally, many cities have had lower car crash death rates than suburbs. But is this still the case?
---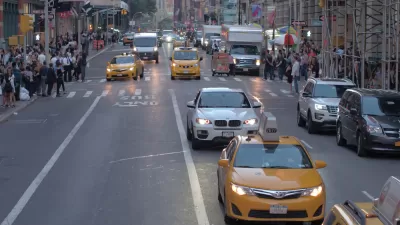 About a decade ago, I wrote in Planetizen that urban cores had fewer traffic deaths than their outermost suburbs (although not necessarily more than their close-in suburbs).  
But in the post-COVID United States, traffic fatalities have risen in a wide range of environments. So I thought I would dig around and see if the most recent data shows any kind of city/suburb gap. I decided to focus on a small group of metros: those that a) have county-by-county data (so I could compare cities and exurbs) b) have cities that are counted as their own counties (to exclude regions like Cleveland, where the most "urban" county includes lots of suburbs) and c) have data for 2021 (which excludes quite a few states).
Maryland satisfies all of these criteria. The state complies the same statistics for Baltimore city as it does for suburban counties, and its data include 2021. In that year, Baltimore city had 45 crash deaths (or 7.6 deaths per 100,000 residents). By contrast, inner-suburban Baltimore County had 76 (or 8.7 per 100,000), only slightly more than Baltimore City. 
Data for outer suburbs was mixed: Howard County had 10 deaths per 100,000, but Anne Arundel, Harford and Carroll Counties all had lower death rates than Baltimore (6.6, 6.9 and 4 deaths per 100,000 residents respectively). On balance, it does not seem that there is a clear pattern in metro Baltimore of one type of community having more car crashes than any other type.
Since some Maryland counties are Washington suburbs, I was able to compare Washington, D.C. with its suburbs as well. The District of Columbia had 40 crash deaths in 2021 (or 5.8 per 100,000 residents). This was far better than at least one of its inner suburbs: Prince George's County, the poorest suburb, had 13.2 deaths per 100,000 residents.
But most close-in suburbs were safer than the District: Montgomery County, the most affluent inner suburb on the Maryland side, had just under 4 deaths per 100,000 residents. According to Virginia data, inner ring suburbs there were also safer than the District: Alexandria had 7 deaths (or about 4.3 per 100,000) and Arlington had 4 (or an impressively low 1.7 per 100,000).  
Even some suburbs that did not border the District had lower crash death rates. On the Virginia side, affluent Fairfax County had 4.3 deaths per 100,000 residents, and also-wealthy Loudoun County had only 1.9 per 100,000.  Prince William County, which is somewhat less wealthy, had 6.6 deaths per 100,000, roughly comparable to the District. 
But at the farthest fringes of the D.C. metro area, traffic deaths start to rise. For example, in exurban Virginia, Fauquier County had about 18 deaths per 100,000 residents, and exurban Spotsylvania County had 10.7. And in Charles County, Maryland, there were also about 10.7 deaths per 100,000 residents. In sum, it seems that in the Washington region, there is a clear pattern: with the exception of relatively low-income Prince George's County, inner suburbs have fewer traffic deaths than the urban core, but exurbs have far more traffic deaths than either.
Metro Denver had a somewhat similar pattern. Denver County (that is, the city of Denver) had 67 deaths, or 9.3 deaths per 100,000 residents. Its inner suburban counties, Adams, Arapahoe, and Jefferson, had roughly similar results- 11.7, 7, and 8.7 deaths per 100,000 residents respectively. Douglas County a bit further out did no worse, with 7.8 deaths per 100,000 residents. But five small counties at the fringe of the Denver region (Broomfield, Elbert, Park, Clear Creek, and Gilpin) collectively had 23 deaths, or about 17 deaths per 100,000.  
Another region where a distinctive urban core is also a county is New Orleans, where the city is coterminous with Orleans Parish.* New Orleans had 64 crash deaths in 2021 (or a dreadful 16.7 per 100,000). Orleans Parish is bordered by Jefferson Parish, which had 10.2 deaths per 100,000, well below the central city.** Similarly, the largest parish not bordering Orleans, St. Tammany, had 10.6 fatalities per 100,000 residents. 
But when I added the other three outer-suburban metro area parishes (St. John the Baptist, St. Charles and St. James), I found that they collectively had 21 fatalities (or 18.2 per 100,000, slightly worse than New Orleans). So in metro New Orleans, as in metro Baltimore, there does not seem to be a strong pattern of suburbs being more dangerous than the central city. 
Based on this admittedly limited set of data, it doesn't seem that there is a clear pattern of suburbs generally being more crash-ridden than cities. If there is any pattern, it seems to be this: inner suburbs have lower crash death rates than either urban cores or outer suburbs.  
However, the urban data discussed above is subject to some qualifications: most of the cities discussed above (other than Washington, D.C.) are fairly car-dependent: the overwhelming majority of central city residents own cars and drive to work, unlike in New York or San Francisco. (Historically, this has been the case in New York; however, I do not have the most recent data). I suspect that in cities where residents drive less, there may be more of a gap between city and suburban death rates. Second, historically, urban cores have had nonresident visitors than suburbs because more suburbanites commute to urban jobs than vice versa. On the other hand, this was somewhat less true than usual in 2020 and 2021. 
*The word "parish" means the same thing in Louisiana that "county" means in other states.
**Parts of St. Bernard and Plaquemines Parish border New Orleans, but these parishes are tiny counties with three or fewer deaths, so I'm not sure their data is really significant. 
---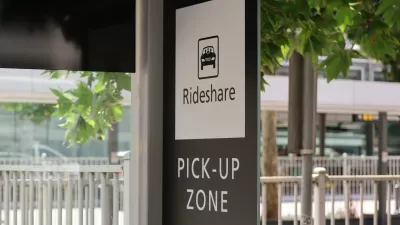 The Slow Death of Ride Sharing
From the beginning, TNCs like Lyft and Uber touted shared rides as their key product. Now, Lyft is ending the practice.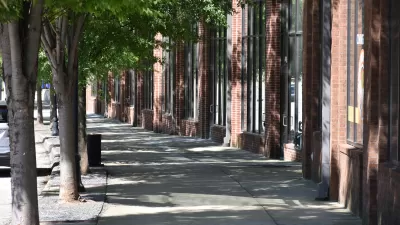 Cool Walkability Planning
Shadeways (covered sidewalks) and pedways (enclosed, climate controlled walkways) can provide comfortable walkability in hot climates. The Cool Walkshed Index can help plan these facilities.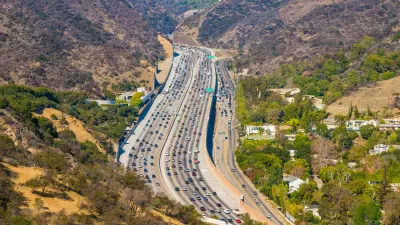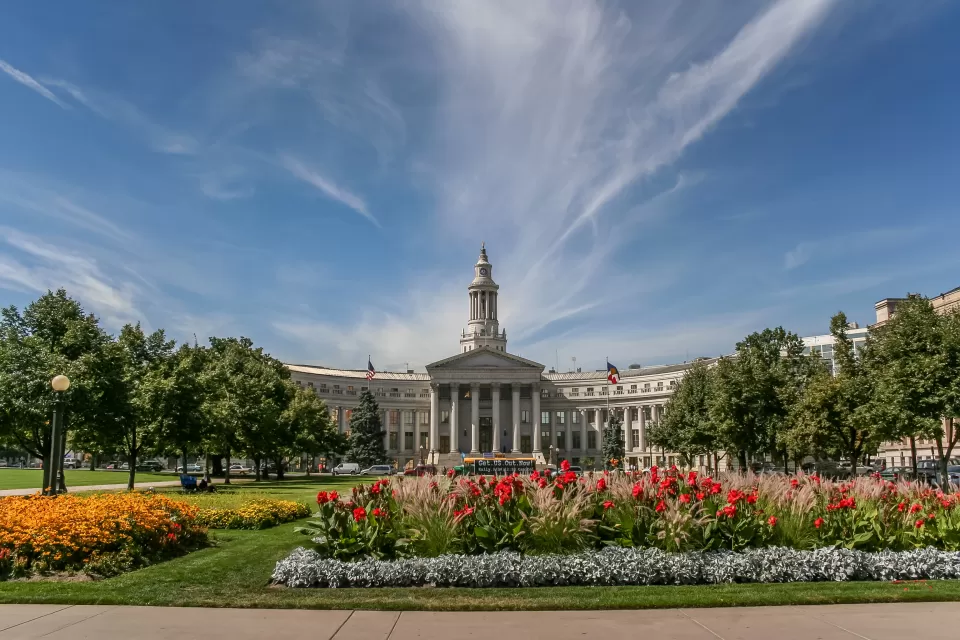 Denver Makes ADU Rules More Flexible
The city hopes adjusting its regulations for accessory dwelling units will make the process more affordable for residents and help ease the city's housing crunch.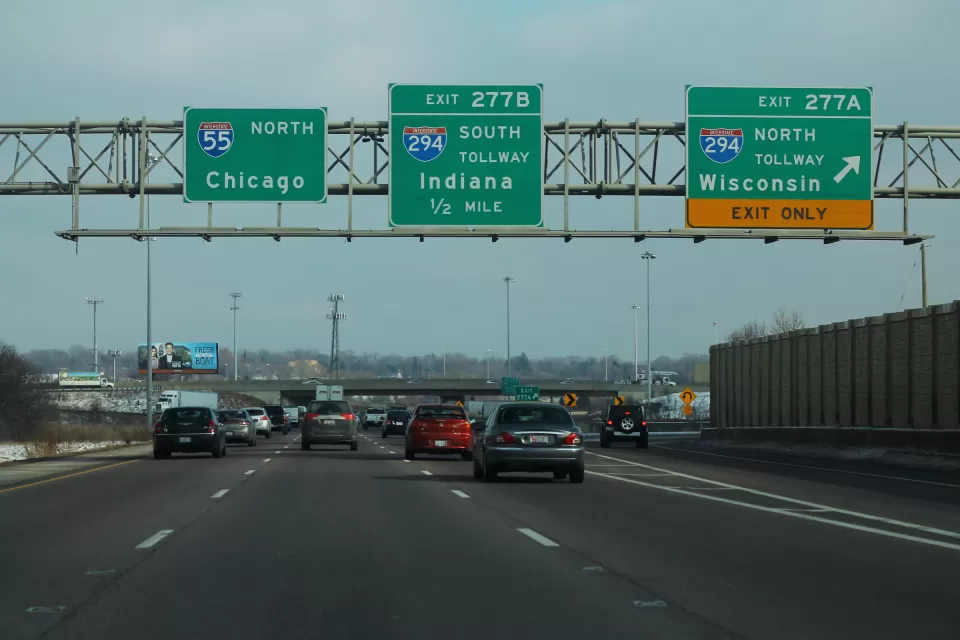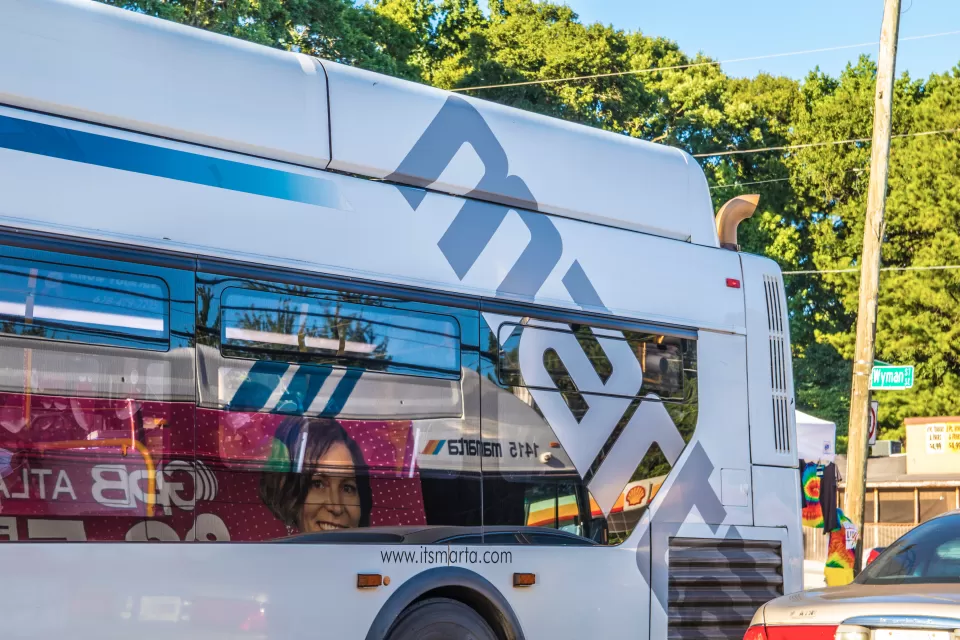 What Is 'Arterial Rapid Transit?'
Atlanta is planning to build 'BRT lite,' a version of bus service that offers signal priority and fewer stops but keeps buses in mixed-traffic lanes.
This six-course series explores essential urban design concepts using open source software and equips planners with the tools they need to participate fully in the urban design process.
Learn the tools for implementing Universal Design in planning regulations.
View More