A proposed $7.5 billion facility to export liquefied natural gas (LNG) from Oregon's south coast received a resounding vote of support on Tuesday from Coos County voters who rejected a ballot measure that would have banned its construction.
---
"Shall it be unlawful for any entity to transport fossil fuels into Coos County except fuel for onsite use?" That question, placed on the ballot by local anti-LNG activists, was decided by voters in Coos County, population 63,000, on May 16.
"The measure failed with 75.91 percent of voters opposed and only 24.09 percent of voters in favor, according to election results released by Coos County," reports Ryan Haas for Oregon Public Broadcasting (OPB).
Measure 6-162 [pdf] would have essentially blocked an LNG export terminal and pipeline proposed by Canadian company Veresen.

Credit: Jordan Cove LNG
"The measure is a product of the community-rights movement, which broadly aims to give local communities final say over corporate projects that affect them," reported Jes Burns for OPB on May 8.
The Coos County measure and larger community-rights movement stem from a feeling of frustration and powerlessness when faced with controversial industry activity.   
Credit: Occupy.com
However, support for the economic development promised by Jordan Cove LNG and Pacific Connector Gas Pipeline prevailed.
"It's expected to be at least a $7.5 billion construction project, with thousands of construction jobs and 150 permanent jobs at the terminal," reported Ted Sickinger for The Oregonian on May 7. Of course, the outspending of opponents didn't hurt.
The $359,000 donated so far to the "no" campaign is the most ever for a ballot measure in the county – about $9 for each of its 41,613 registered voters. ... all but $1,000 of the money gathered to fight the measure was from Veresen.
Proponents of the Coos County Right to Sustainable Energy Future Ordinance [pdf], by contrast, raised $12,000, reported Sickinger.
"The Jordan Cove terminal and Pacific Connector pipeline are designed to pipe natural gas from Canada and the Western United States onto the North Spit of Coos Bay, super-chill it into a liquid, and load it aboard tankers for shipment to customers in Asia," reports Sickinger on the election results on May 16. 
Trump administration support
According to an April 21 report by Chris Mooney and Damian Paletta for The Washington Post:
"The first thing we're going to do is we're going to permit an LNG export facility in the Northwest," said Gary Cohn [via C-SPAN text and video], director of the National Economic Council. "Just think of the transport time from the Northwest to Japan versus anywhere else."


Although Cohn did not name a specific project, the White House confirmed [April 20] that Cohn was referring to the proposed Jordan Cove LNG export terminal,
Not so fast, Gary
Mooney and Paletta clarify the permitting process:
It isn't clear what Cohn meant by saying that "we're going to permit" the project, because final approval rests with the Federal Energy Regulatory Commission (FERC), an independent agency
While FERC approved the final environmental impact statement in October 2015, it ultimately rejected the project in March 2016. However, Jordan Cove reapplied. It's "pre-filing" application was approved by FERC in February, "clearing the way for the liquefied natural gas (LNG) export project to move through the federal permitting process," according to the company's press release [pdf]. The project includes the Pacific Connector Gas Pipeline.
"The filing also shows that the project intends to file the application on August 30, 2017," according to LNG World News.
A note on renewables: offshore wind
While liquefied natural gas is a clean-burning alternative to coal, which would bring welcome relief to pollution-plagued Asian cities reliant on coal plants for power generation, it is still a fossil fuel. Planetizen noted in 2014 that Coos Bay was the site for the first proposed offshore wind turbines on the West Coast. Regrettably, we note that last September, the applicant, Emeryville, California-based Principle Power, had withdrawn its lease request for a site approximately 25 kilometres west of Oregon's Port of Coos Bay.
On a more favorable note, the proposed site off Morro Bay in San Luis Obispo County, Calif. "appears to be moving a bit closer to reality — although still probably years away from being built," reported David Sneed for The (San Luis Obispo) Tribune last August.
"Why is the Golden State, a place so proud of its renewable energy record, lagging behind the rest of the country when it comes to offshore wind?" asked Rob Nikolewski for the Los Angeles Times last July. Turns out the Pacific is much different than the Atlantic when it comes to these wind farms. See his piece for more information.
FULL STORY: Coos County Voters Reject Measure Targeting LNG Facility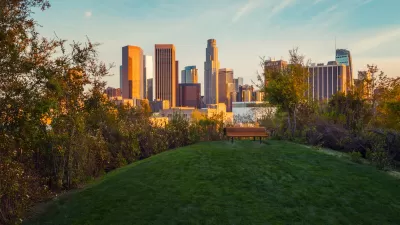 Downtown Los Angeles Park Wins National Award
Vista Hermosa Natural Park, designed by the landscape architecture firm Studio-MLA, has won the ASLA 2023 Landmark Award. Completed in 2008, Vista Hermosa was the first public park built in downtown L.A. in over 100 years.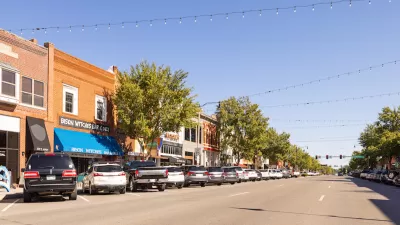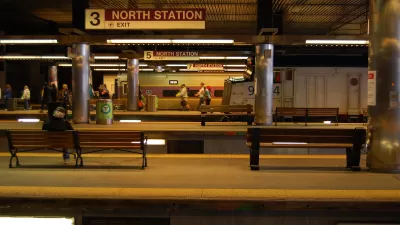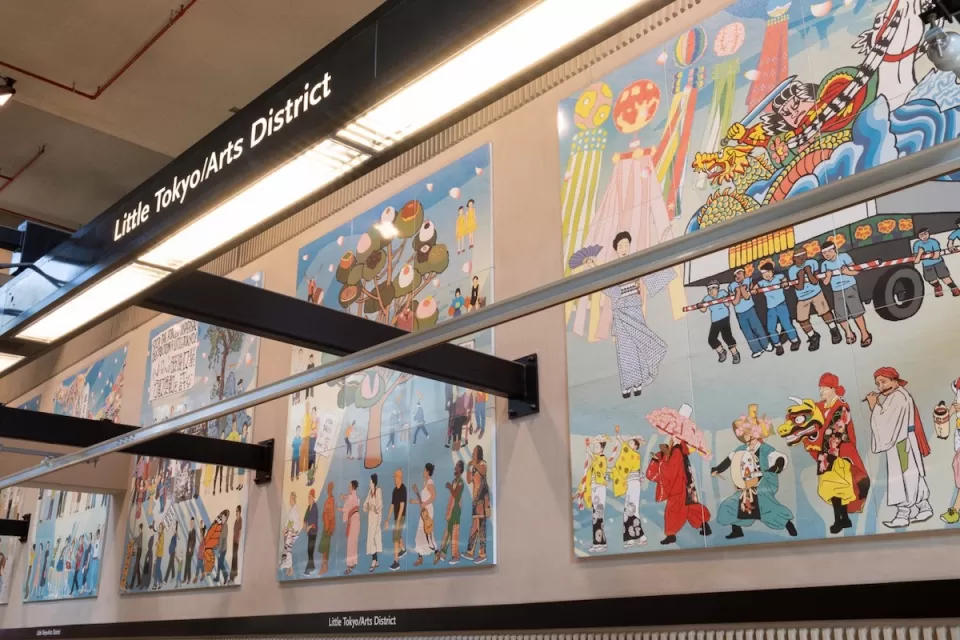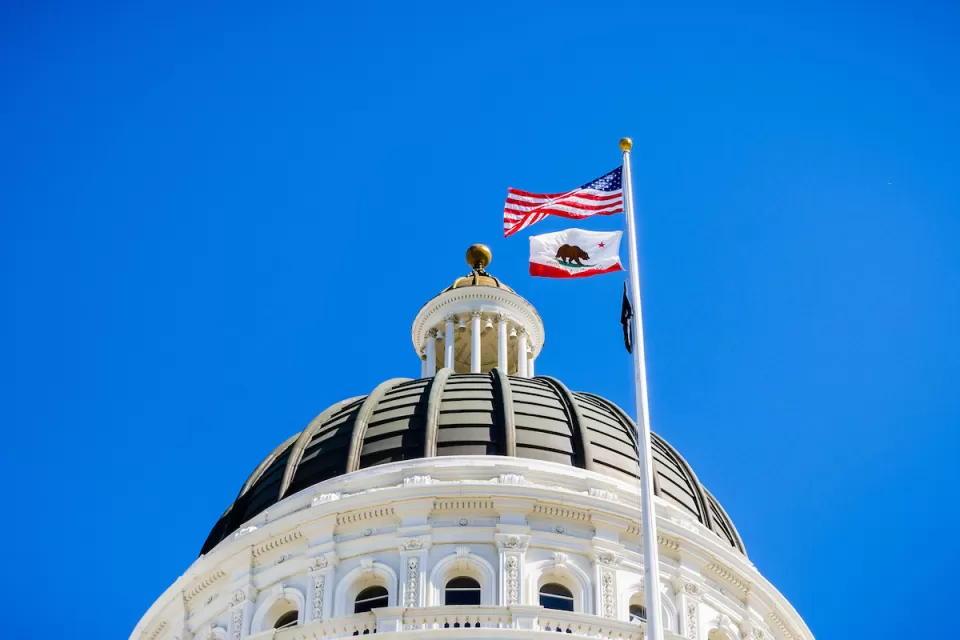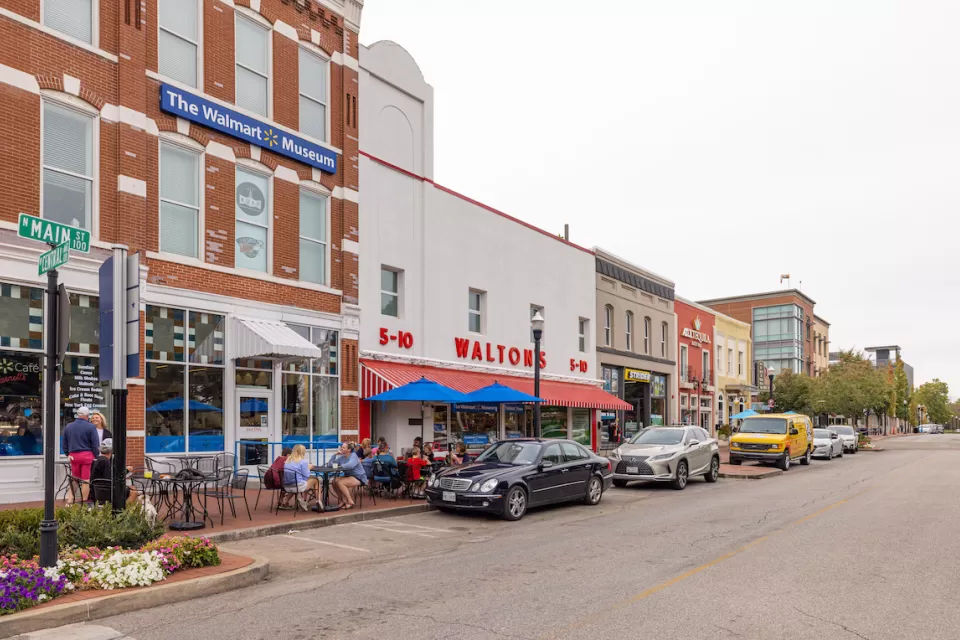 This six-course series explores essential urban design concepts using open source software and equips planners with the tools they need to participate fully in the urban design process.
Learn the tools for implementing Universal Design in planning regulations.
View More