How a proposed expansion of Chicago's I-55 could further disperse Chicago's population.
---
Illinois Governor Bruce Rauner has proposed a highway expansion leading from the heart of Chicago out to the suburbs and exurbs. The short-sighted and dangerous rationale he gives for the project is "traffic relief," but more Chicago highway lanes will not cause long-term traffic relief. Evidence suggests that adding long-distance commuting infrastructure will lead to more sprawl and less population in Cook County, a county that is shrinking faster than any other in the nation. Further dilution of the city's density is the last thing the region needs. Cook County is home to Chicago, the economic engine of Illinois and the most important source of economic productivity in the entire Midwestern region of North America.
More lanes on the I-55 do not create a long-term traffic solution, because of manufactured demand, a concept that city planners have understood since the days when Jane Jacobs opposed Robert Moses and the freeways he built (some of which New York eventually tore down). Highways or other infrastructure make more distant sprawling neighborhoods more attractive by temporarily shrinking travel times to those neighborhoods from the city center. The market notices this inefficiency, and neighborhoods providing larger, cheaper homes become more attractive, more people move into them, and more people use the highway. Before long, that highway is more crowded than it was before the addition was built. When more people depend on this highway, suburban populations begin to call for yet further expansions and their voices will have become more powerful and desperate because of their increase in size.
If the governor adds lanes to the I-55, it will create incentives for growth in the southwest suburbs of the city. Home buyers who might already be tempted to live in places like Darien or Burr Ridge with bigger yards and suburban school systems will be further enticed by the appearance of easy travel times, even if those travel times are only improved temporarily. As a result, city neighborhoods on Chicago's southwest side will lose one of their few remaining competitive features and become "flyover country."
This cycle has played out all over the world. Some of the worst examples are in the U.S. Midwest. Detroit's city center became more and more hollowed out as additional highways pulled people out of its center. Many people blame the auto industry. It is no coincidence that one of the cities with the most overbuilt highway system was also home to the auto lobby. Even as Detroit and the automotive industry continue to rebound from their darkest days of recession, overbuilt infrastructure continues to hold it back. Huge boulevards in largely empty neighborhoods encourage cars to race down streets that could be key parts of walkable and interactive neighborhoods. An extensive highway system means there's little reason for people to try to live in the interior of a city whose population increasingly looks like a doughnut. Similar stories can be told about cities from St. Louis to Cleveland. Throughout the Midwest, you find downtowns with great histories and once-vibrant communities, which are abandoned at 50 miles an hour as soon as work hours are done.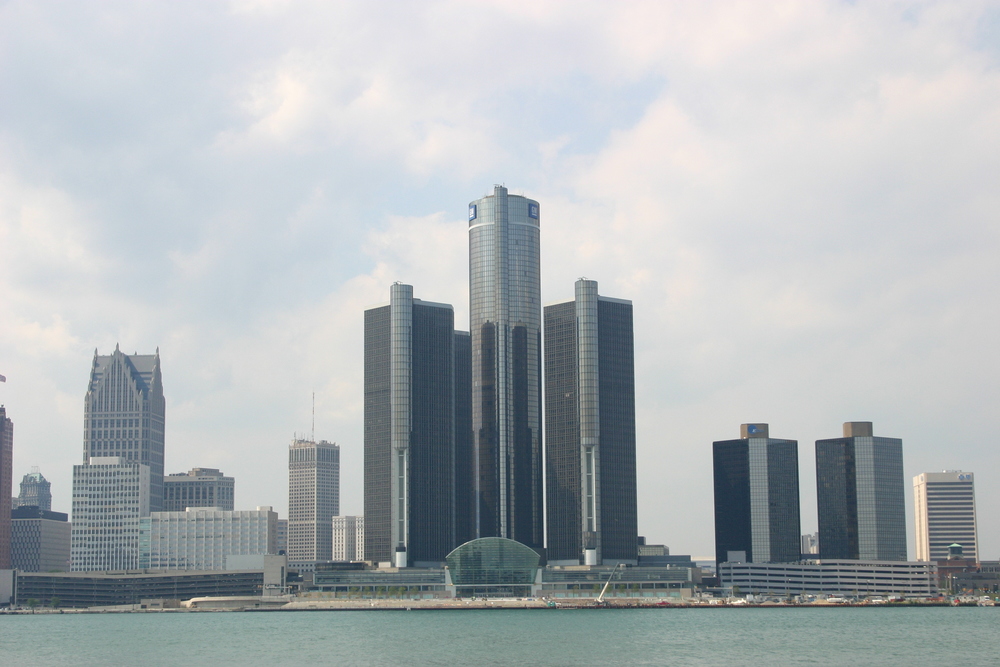 Chicago has been something of the exception to the rule in midwestern cities. Even if the city is not currently at its peak population, it still boasts the greatest employment center, the most powerful transit, and the best universities in the region. But one of the reasons this city has been able to weather the storm of sprawl that swept through the Midwest is the city's age and its compactness. The elevated trains in Chicago predate the interstate. Even as the suburbs threatened to spread the city too thin to maintain a center, in the '70s and '80s there were generations of Chicagoans who had practiced a walkable lifestyle and were invested in maintaining it.
But the demand for public transit and walkable neighborhoods didn't come from nowhere. It's part of the history of the city. When Chicago deploys flexible new rapid transit buses, undertake Rails-to-Trails projects like the 606 and El Paseo, or modernizes public transit, it builds on a heritage. In doing so, the city becomes more valuable, prosperous, and sustainable—a living environment that proves sustainable, not just ecologically, but also economically. At stake is the long-term viability of the city as a place that attracts great people and businesses.
When we build transit that vacuums people out of the city, when we build roads that lead people to suburbs where acres-wide lawns separate them from their own neighbors, not to mention separating them from the vibrancy of city life, we dilute and endanger that city. We need to update the infrastructure that promises to secure the people that travel through our city, not make more roads to carry them away.
---
European Cities Act on Density
The sprawling mass of suburbia has been a disaster for the environment. But now smaller, denser cities herald a renaissance in city living.
Nashville Sets Downtown Parking Maximums
Nashville is the latest city to enact a substantive change to the parking requirements set by the city's zoning code—doing away with parking minimums and setting parking maximums in the city's Urban Zoning Overlay.
This six-course series explores essential urban design concepts using open source software and equips planners with the tools they need to participate fully in the urban design process.
Learn the tools for implementing Universal Design in planning regulations.
View More