A public-private partnership between Xerox and the city of Los Angeles rolls out a new mobile trip-planning app to the public today. Now it's on the city's residents to use this new power wisely.
---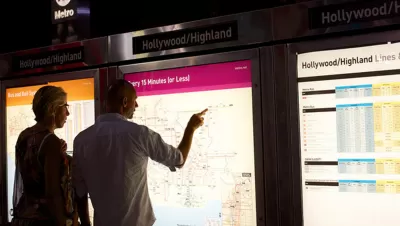 The world might seem a little smaller in Los Angeles today, but in a good way.
Go LA, an app released to the public today, culminates trends in open data and mobile technology that have been developing for years, as well as offering the first test of a business model that could eventually proliferate in cities around the country.
Xerox designed Go LA as a comprehensive trip-planning platform. Users will have access to a full menu of travel modes, offered by public operators, like transit agencies, and private operators, like Uber and Lyft. For automobile trips that means access to traffic information as well as real-time availability of transportation network companies, carshare, taxis, and even parking spaces. Transit users will have trip planning information from the county's transit agencies. Bike riders can explore potential routes, check the availability of bikeshare, and even calculate the calories they'll burn pedaling around town.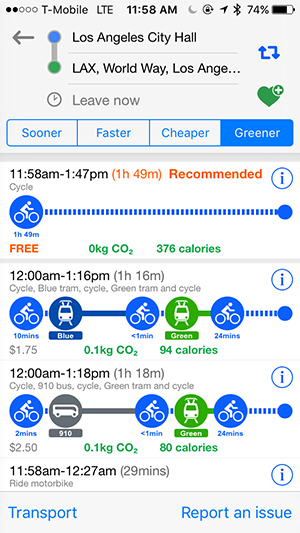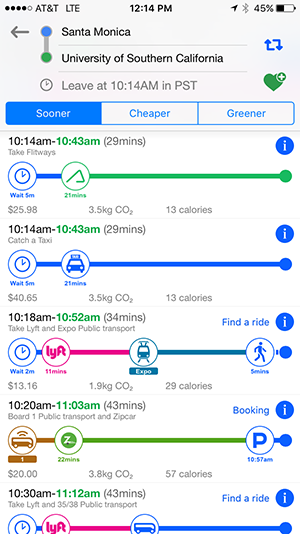 According to David Cummins, senior vice president of Parking and Mobility Solutions for Xerox, the idea behind the app is that in many cities, residents are simply unaware of the variety of options available for mobility. "Previously, users would have to go into multiple apps—if the information even existed," explains Cummins. "For example, you don't know what a trip in a taxi or Uber is going to cost until the end of the trip." With the help of Go LA, however, users will have all information necessary to make an informed travel decision on one screen, held in their hand.
Los Angeles Department of Transportation General Manager Seleta Reynolds echoed that idea when speaking with Planetizen prior to Go LA's launch in Los Angeles, expressing the hope that the app will raise awareness about the variety of transportation options available around the city. Fortuitously, the app will become available at a time when the city is increasing its options for travel, with new options for carshare and bikeshare, as well as the ongoing construction of new transit options like the Expo Line extension, expected to open later this year between Downtown Los Angeles to Santa Monica. "It's a good moment to have this kind of an app," says Reynolds, "to grow as the choices grow."
Los Angeles joins Denver in testing Xerox's app as part of a one-year pilot program, offered by Xerox free of cost. After the pilot, Xerox will host the mobile trip planning technology for participating cities on a fee-for-service business model Xerox calls Mobility Marketplace. In effect, Go LA is a collection of public-private partnerships: Xerox worked with private providers such as FlitWays, Lyft, Uber, and ZipCar to populate the platform, as well as public providers such as L.A. Metro, Metrolink, and taxis, and a parking operation, ParkWhiz.
In the meantime, Los Angeles will have plenty of its own lessons to gather from participation in the pilot—not the least of which is whether cities should even be so directly involved in providing mobile apps. As Reynolds explained to Planetizen, it's a very crowded marketplace for urban transportation apps. RideScout, for instance, has been offering a very similar platform in Austin and Washington, D.C. since 2013. "The question is whether Los Angeles should try to hitch their wagon to one provider or piggyback on an app that people are using," says Reynolds. The pilot with Go LA will help Los Angeles answer those questions, in a city where RideScout's platform is not yet fully optimized.
In addition to its functional similarities to RideScout, Go LA will also launch long-sought-after goal of mobility apps—secure payment. Cummins promises updates to Go LA in the coming months that allow mobile payments for some of the transportation services offered on the app. The goal for the platform is to offer the ability to pay, for example, for individual transit rides, the use of bikeshare, or the ability to reserve and pay for off-street parking before arriving at a destination. Payment services will be determined on a case-by-case basis—so consider this one area to watch as Go LA updates roll out over the course of the pilot.
Perhaps the largest question that will be put to the test, especially in a notoriously congested city like Los Angeles, is whether trip planning platforms can change the way people travel, perhaps even crowdsourcing collective efficiencies that benefit travelers of all modes, as well as the residents and businesses that live and work along the city's streets.
Planetizen also spoke to Thulani Ngazimbi, one of the early testers of the Mobility Marketplace platform, who has been using early versions of the app since September. Ngazimbi lives in Downtown Long Beach, after moving to Southern California several years ago from New York. According to Ngazimbi, the testing versions of Go LA have restored some of the transportation freedom he used to have while living in New York.
Driving all over the county for his self-employed work, Ngazimbi reports fewer trips in his own car since using the app, and he's "closer than ever" to buying a bike. In one telling admission about the ongoing challenges facing transit in the region, Ngazimbi admits that he has never taken Metro, the county transportation agency that includes a light rail line connecting his neighborhood to Downtown Los Angeles, due to safety concerns.
Despite those concerns, however, Ngazimbi says that the app's primary benefit is in offering users "an opportunity to think about their trip before they get out the door." Although he's waiting to feel safer on Metro's buses and trains, "maybe we'll see more people using the Metro," says Ngazimbi.
If and when users to begin to change their travel choices, planners in the city of Los Angeles, as well as surrounding jurisdictions, will be challenged with the task of parsing through a mountain of new data offered during the pilot. According to Cummins, the city will be receiving a lot of new data. For example, the city has a lot of transit data about trip times and ridership, but they lack more detailed information about what kind of transit riders are taking buses. The app will also give the city visibility into taxi trips and private provider trips (like Uber and Lyft), says Cummins, who also makes it clear that all competitive and personal information will be anonymized.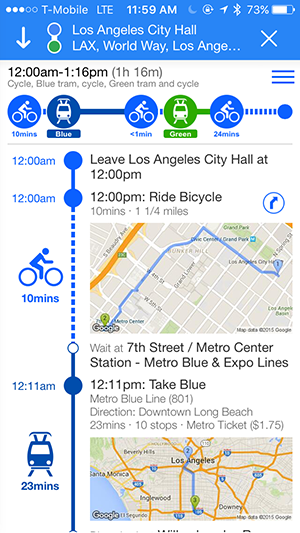 As a result, Reynolds and other transportation planners will have a new data archive to work with when launching future transportation planning efforts. Unfortunately, the app arrives too late to provide data for the city's recently approved Mobility 2035 plan, but it's not too late to influence planning decisions during project review once the state's new CEQA requirements go into effect, replacing Level of Service (LOS) with Vehicle Miles Traveled (VMT). As Reynolds explains, "When the city goes back to revise the mobility plan in five years or however long, we're going to be doing it from a very different place in terms of the data that we have available to us and the different opportunities that people will have for input."
This morning, while Reynolds joins Los Angeles Mayor Eric Garcetti and Xerox officials at a press conference to announce the app to the public, much of the focus will surely go to the untapped potential and unrealized charms of the city. Though the Go LA app is designed to help raise awareness about the hidden resources of the city and success can be measured in any instance of a resident's experience, long-term success will be measured by how thoroughly Angelenos leverage the new technology to enact a cultural shift that will better equip the city to grow.
In other words, the Go LA app will give residents new, collective power to influence and understand the city. Hopefully the decisions they make with all this new information will raise the quality of life for everyone who calls the city home.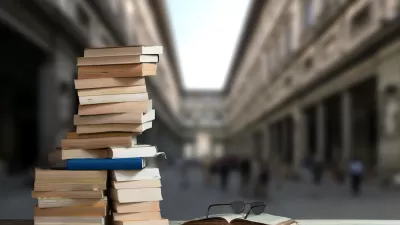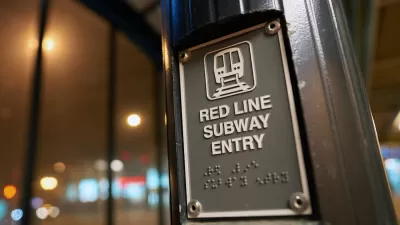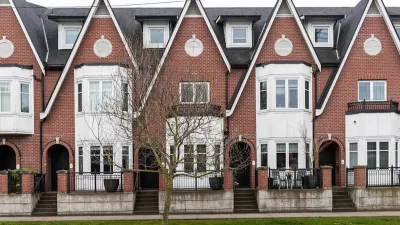 More Affordable Housing for People, Less for Cars
Most jurisdictions have off-street parking requirements that increase motorists' convenience but reduce housing affordability. It's time to reform these policies for the sake of efficiency and fairness.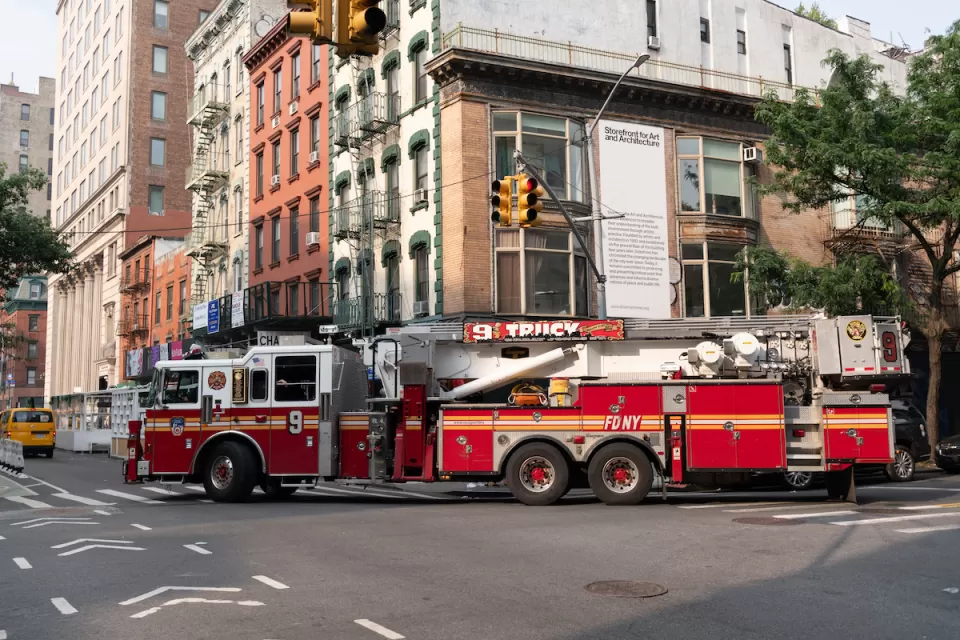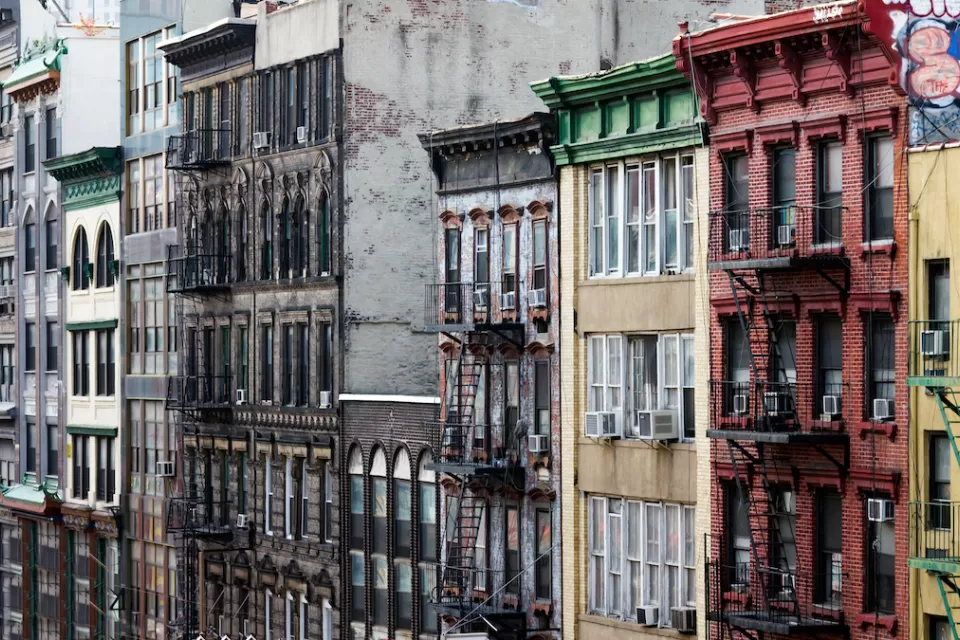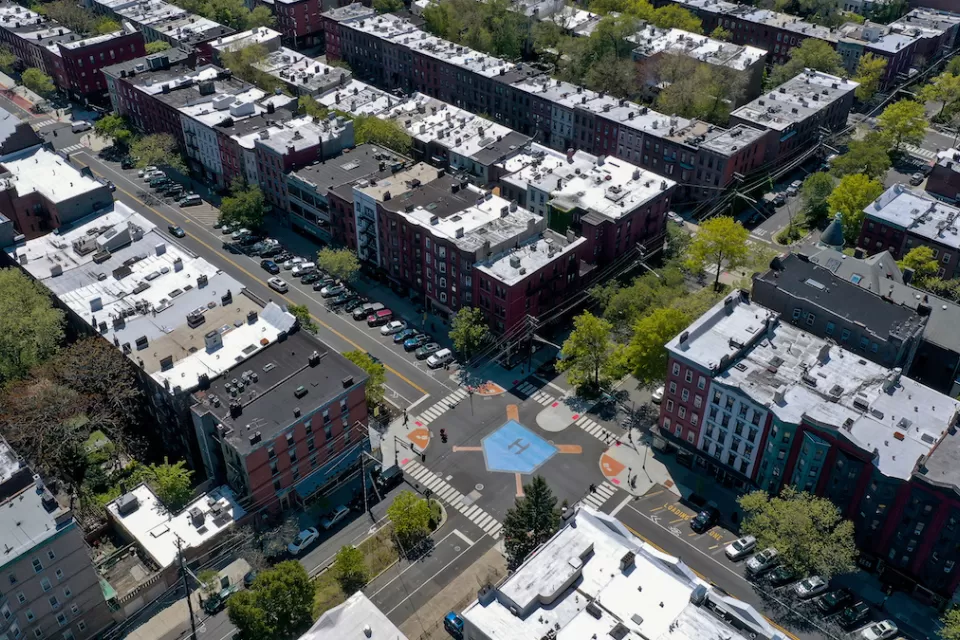 This six-course series explores essential urban design concepts using open source software and equips planners with the tools they need to participate fully in the urban design process.
Learn the tools for implementing Universal Design in planning regulations.
View More