The latest installment of the Planners Across America series interviews Charletta Wilson-Jacks, director of the Atlanta Office of Planning, who focused on new strategies to engage community members in the city's planning efforts.
---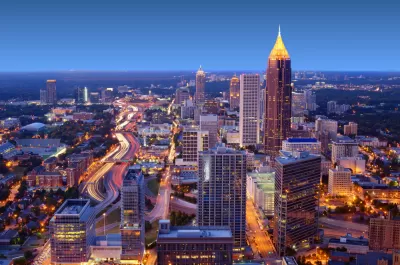 Long the region's center of business, media, and transportation—and a draw even for transplants from the Northeast and elsewhere—Atlanta was the capital of the New South even before there was a New South. The city came of age in the middle of the suburbanization boom of the latter half of the 20th century, culminating in its hosting of the 1996 Olympics. The result is one of the greatest disparities in population and geographical area between a center city and its metro area. The city of Atlanta's population is 447,000, while the metro area is more than ten times larger.
Diminutive as Atlanta proper may be, it remains both the region's anchor and urban center. And change is on the way. The BeltLine, a 22-mile former rail right of way surrounding the city, is poised to be one of the nation's next great public spaces. The city is updating its zoning codes and getting citizens more engaged. In the latest installment of the "Planners Across America" series, Josh Stephens spoke with Charletta Wilson-Jacks, director of Atlanta's Office of Planning, about her department's efforts to help Atlanta be an exemplar of the new New South.
What are your top priorities?
I'll start with the city plan that we are trying to formulate and identify key components of. It's an elevated platform of our comprehensive development plan, which details what Atlanta will look like in 25 or 50 years.
We are also updating our first comprehensive transportation plan, which was adopted in 2008. This is big for Atlanta because people always voice concerns about traffic. In 2016, we will take those concepts that were outlined in 2008 and translate them into a realistic implementation strategy.
The third priority I will highlight is our comprehensive development plan. Often times, planning agencies develop plans that sit on the shelf. We want to develop plans that we can see all the way to fruition.
This is the most interesting piece: I want to engage the public school system and talk to middle school and high school students, and even elementary school students. These are the people who are going to be living in this city in the next 20-25 years. I want to learn their thinking regarding Atlanta future and introduce planning to them.
What has public engagement usually been like in Atlanta?
I've been here 14 years. The same players have remained involved in the neighborhoods. In order to effect change, we have to have more millennials involved.
One of the things that Mayor Kasim Reed incorporated into the budget this year was $100,000 for the city's Neighborhood Planning Units (NPU). These neighborhood associations can apply for this grant money and use it to implement strategies that promote increased awareness of the NPU. Many NPUs have utilized the funds to increase the number of people who come to their meetings and reach out to millennial residents by using social media.
When I speak to the kids on career days, they have no clue what planning is. They don't know how decisions are made. They just know that their parents get upset when the bulldozer comes out. You have to educate them from a young age on how to effect change in their own governmental environment. The Office of Planning will update the comprehensive development plan to establish a model for incorporating young people in the city planning process.
Let's talk about those bulldozers. What is the state of development in Atlanta?
The market is getting stronger every day. We are finding ourselves permitting a lot of projects, and being involved in pre-permitting activities.
Some developers are going back to those plans or picking up on some zoning ordinances that were approved in prior years for projects that never materialized and were left on the shelf. They are trying to see how they can make permissions that were already granted work for their dollar. 
We also see people buying entire subdivisions. We find ourselves going back and reviewing those approvals to make sure that whatever was put in the ground is still relevant according to today's standards.
Are those old plans still relevant in today's urban environment?
For the most part, yes. For those things that have out-to-date components, we've taken the opportunity to guide the new owners through our design review process. We engage them on regulations that may have been put in place since those approvals were granted and discuss ways to make their project better and more urban. That's working. Everybody wants a product that the neighborhood is going to accept and that they can sell. 
What does the BeltLine mean for you and the metro area?
I think it's one of the most exciting things that Atlanta has seen in modern times. It makes an Emerald Ring that ties together numerous neighborhoods. Those neighborhoods are in-town neighborhoods. Right now people are really enjoying the walking trails, the open spaces, the green spaces, the reconditioning of old railroad lines into more of a walkable, recreational amenity. Transit is planned on the 20-25 year horizon.
We've been there from the very beginning. Ryan Gravel used to work for me. The Atlanta BeltLine was created because of his Georgia Tech thesis. We've been involved in the creation of the corridor study, the BeltLine Overlay Regulation, and the plan. It's been great seeing the concept translate into reality.
There are ten BeltLine subarea plans. The BeltLine is working on knitting those plans into one document. We're working with them on identifying parcels within those areas that we can conduct proactive rezoning. If we rezone those parcels, we set the stage for redevelopment and we can manage expectations as opposed to waiting for developers to come in and go through these back-and-forth conversations about what we want. The Atlanta BeltLine organization has the vision, and the city of Atlanta has to implement it.
What are some of the challenges Atlanta faces that might be different from challenges faced by similar cities?
Atlanta tends to get an influx of people coming from all over the United States and from abroad. They want the amenities, such as transit, that they've experienced in the more urban cities like Boston, New York, and Chicago. It's a challenge for us because we don't have the intricate transit system, and we don't have the 24-hour downtown that you might find in Chicago and New York.
Downtown right now is probably one of the biggest challenges we're looking at. However, there is opportunity here. The Atlanta Streetcar opened December 2014 and ridership numbers has exceeded expectations. Future extensions of the Atlanta Streetcar will offer links to the Atlanta BeltLine and years to come the BeltLine will have public transit. 
Is the Atlanta downtown revitalization lagging behind those of other cities?
I think we are. We're focusing in on that. We're looking at how to create an arts district. Miami has one. We're looking at how to keep people downtown after 5 o'clock, and how to entertain the tourists we get. We're not failing, but we could do better.
As a center city, Atlanta has a sizable low-income population. What's that like for you to engage them?
I encourage them to become part of the Neighborhood Planning Unit system. There are so many community meetings. I have to make them understand that they have to participate. Once the decision has been made and construction begins, it's too late to petition.
Former Mayor Maynard Jackson developed the NPU system to allow those who were traditionally not part of government process an opportunity to participate, as well as educate them.  For me, it is a part of my daily life to help the grandmother who cannot understand why she just cannot put up a fence in her backyard. I feel a commitment to go to her and explain what the rules are, what she can do and what she has an opportunity to do. She doesn't need a big, powerful attorney to get that done.
If you could have one or two tools or means of influence that you don't currently have, what might they be?
It would be more staff. That's always going to be number one. And staff who can think out of the box and not go back to the standard planning, but plan more creatively.
I would also opt for staff to have more administrative responsibilities when it comes to relief from the zoning code. I'm talking about variances and special exceptions. Each month we're dealing with the same requests to reduce setbacks to allow for second stories. If we look at the lot configurations, they don't match the requirements. Given that the code that we're getting ready to update hasn't changed in 30 years and there are at least 20 requests each month that always have approval recommendations from staff and the neighborhoods, it appears that that would be an area where staff could have administrative responsibility and approve projects based on certain criteria.
What advice do you give to young planners?
People ask me now, how do I know who was the councilmember back in the day? How do I know certain things about Atlanta? It's because I'm a people-watcher. I'm a government-watcher, and I know the players from years back. I would tell them, wherever they are engaged in their environment they need to think creatively, figure out what makes that city or that area work, get to know the players in that city, and be open.
Conducted in August, this interview has been edited and condensed.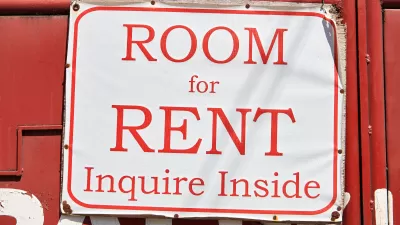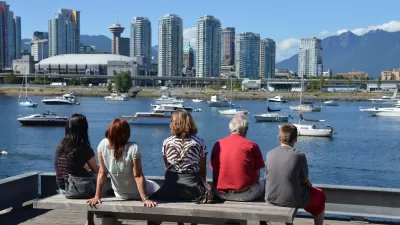 Ten Signs of a Resurgent Downtown
In GeekWire, Chuck Wolfe continues his exploration of a holistic and practical approach to post-pandemic urban center recovery, anchored in local context and community-driven initiatives that promote livability, safety, and sustainability.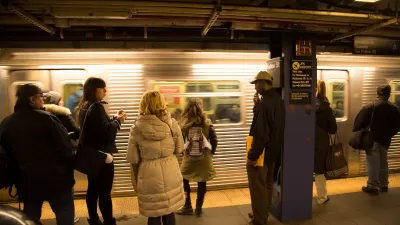 Off-Peak is the New On-Peak
Public transit systems in major U.S. cities are starting to focus on non-rush hour travelers as pre-pandemic commuting patterns shift and transportation needs change.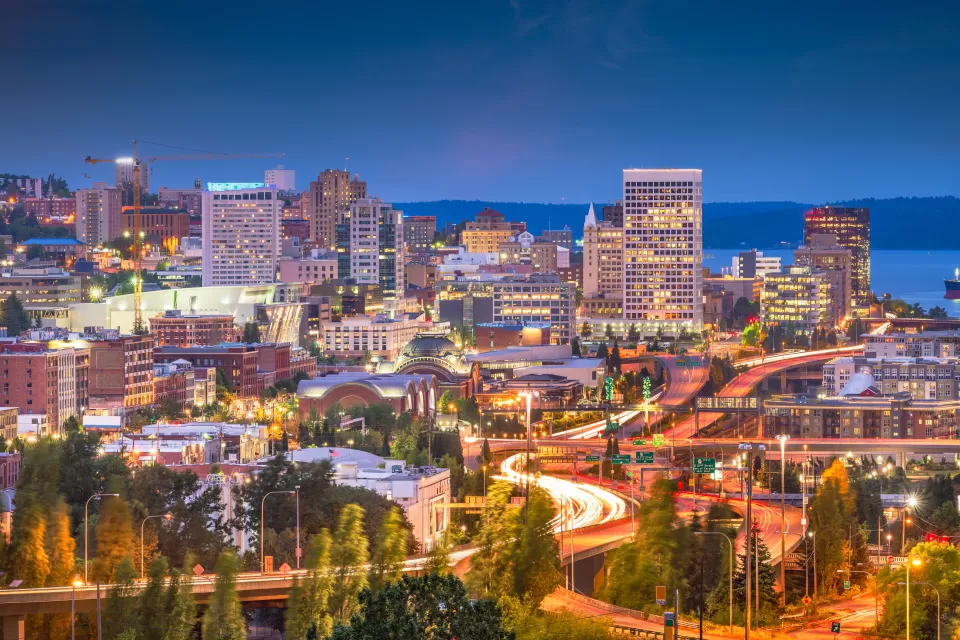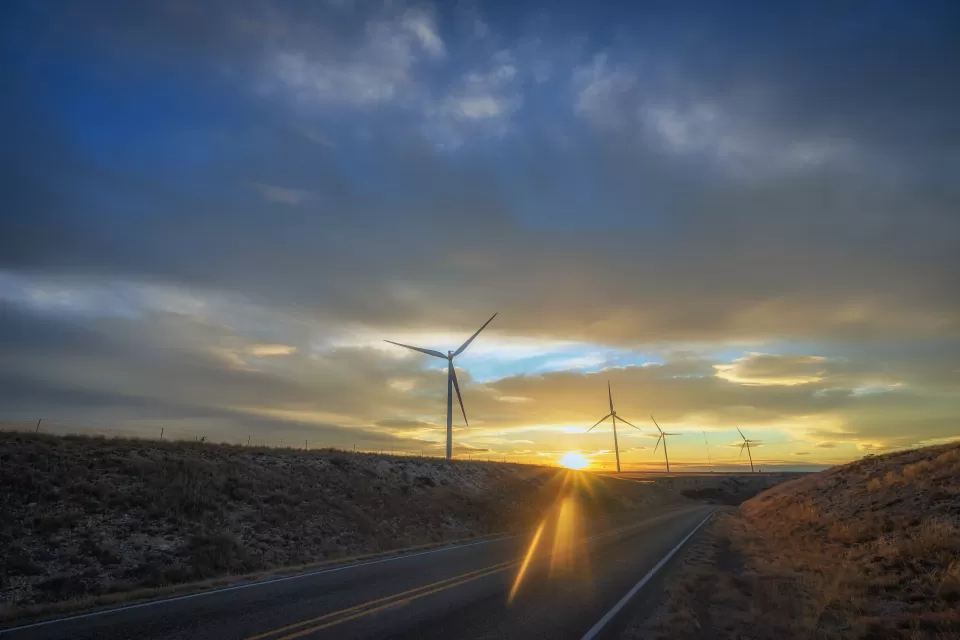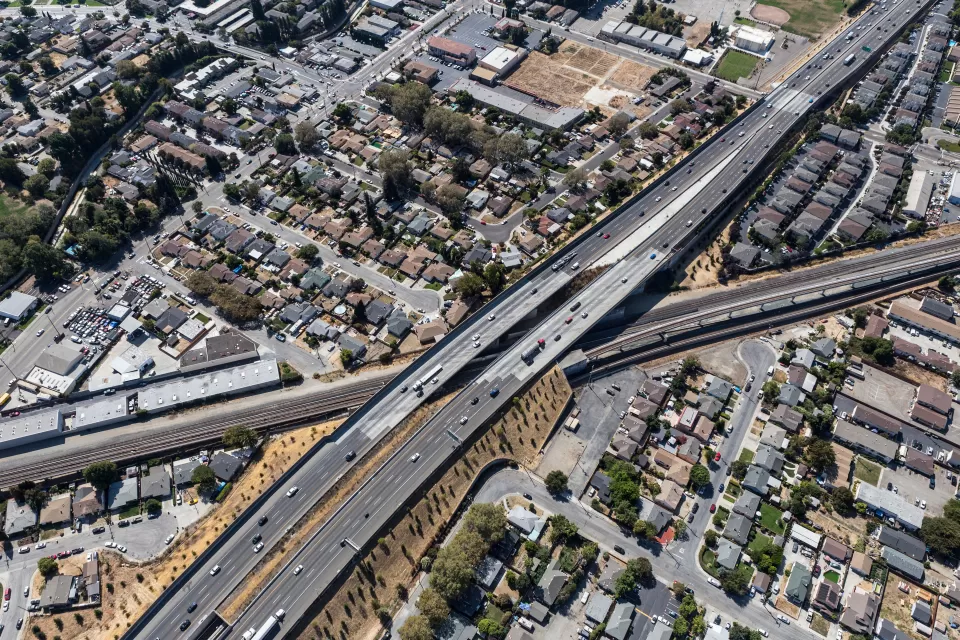 The Limitations of 'Reconnecting Communities'
The Biden administration has pledged to correct the damage imposed on communities by highways and infrastructure, but many projects are only committing to minor improvements, not transformative changes.
This six-course series explores essential urban design concepts using open source software and equips planners with the tools they need to participate fully in the urban design process.
Learn the tools for implementing Universal Design in planning regulations.
View More