A new report by the Urban Land Institute, "Density: Drivers, Dividends and Debates," examines the concept of density, its impacts, and how it can best be achieved in cities around the world.
---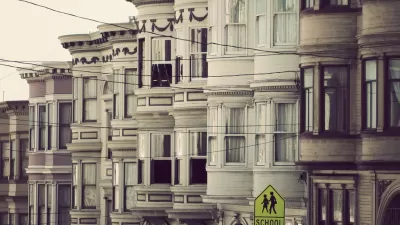 Density: Drivers, Dividends and Debates, by the Urban Land Institute (ULI), examines the concept of density, its impacts, and how it can best be achieved in cities around the world. The result is a unique and useful guide for policy makers, planners, designers and the general public to understand the trade-offs involved in maximizing the benefits and minimizing the costs of compact and mixed urban development.  
The report identifies characteristics of good and bad density, the relationships between density and quality of life, and specific ways that density affects economic development, urban quality of life, and the natural environment. 
Characteristics of Good and Bad Density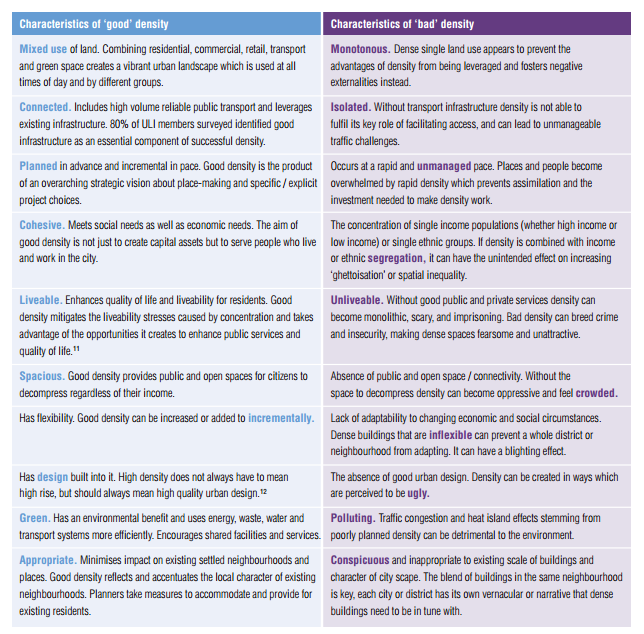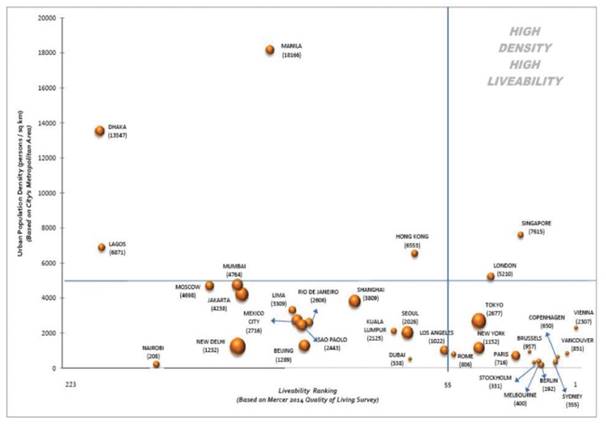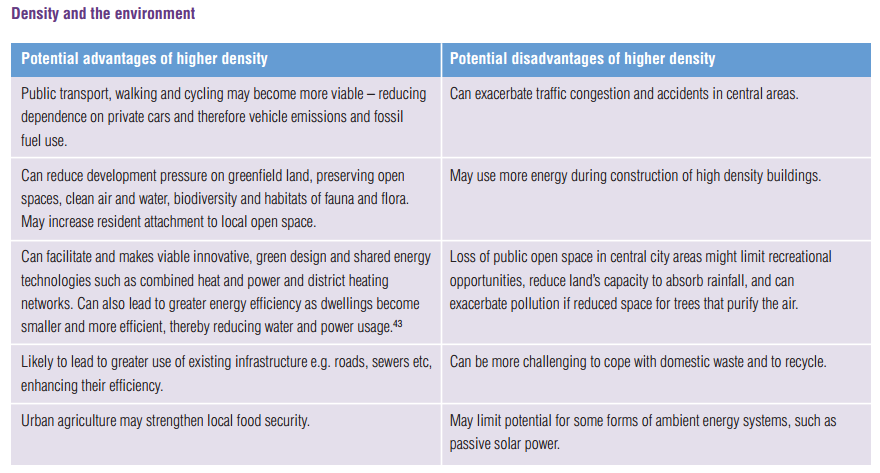 Conclusions
Looking forwards not backwards. The world does not fully understand the potential benefits of density at present, and its view of density may be skewed by the mixed results densification has achieved in the past.
Changed cultural imperatives. As a result, cultural preferences in the West have, for the past century or more, been biased in favour of low density and car dependent living, at a huge environmental cost. In North America, Australasia, and parts of Europe low density living and the suburban idyll became part of a national system of values. Whilst these cultural norms are slowly unravelling, the rate of change is slower than economic and social imperatives. We need to accelerate.
The world faces stark choices. Over the last two decades most cities in the world have become less dense – they have continued to grow outwards. This trend is set to continue for some time - cities in developing countries, where almost all urban growth will take place, are expected to triple their land area between 2005 and 2030. Urban footprint growth is expected to be almost as significant in industrialised countries (2.5 times growth), despite overall slower rates of population growth. However, continuing on the pathway of outwards growth is the inferior option of the two stark choices that cities are presented with, and we must turn the tide towards density.
Density makes sense. Density is a very important tool not just for managing population growth and economic change but for doing so in ways that are environmentally and socially efficient. Density is now about the ability to live affordably and in tune with the planet and its resources. Density is a means to live in prime locations and to share space and facilities with others, density is a sharing activity. The competitive advantage of density will be something that people and firms will not want to live without. Three quarters of ULI members surveyed felt that increasing density was either a critical or very important tool for the future success of cities around the globe.
Invest in skills of planning and advocacy. Density is difficult to communicate, to plan, and to design. It requires a skillful mix of design, communication, participation, demonstration, and illustration. Survey responses shows that no one group is solely responsible for taking the debate forwards – it requires the input and involvement of as broad a mix of skillsets and interest groups as possible.
FULL STORY: Density: Drivers, Dividends and Debates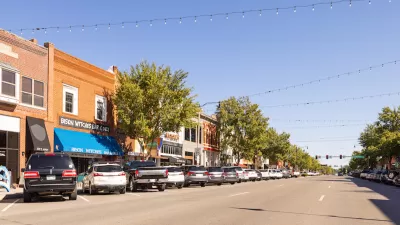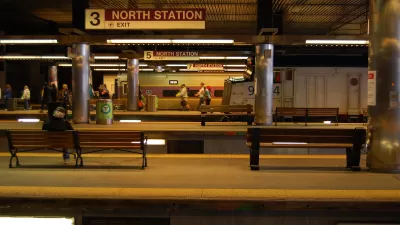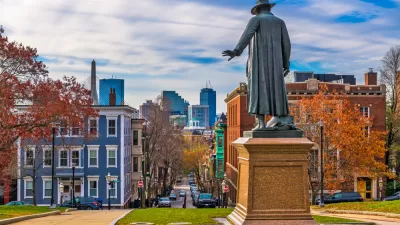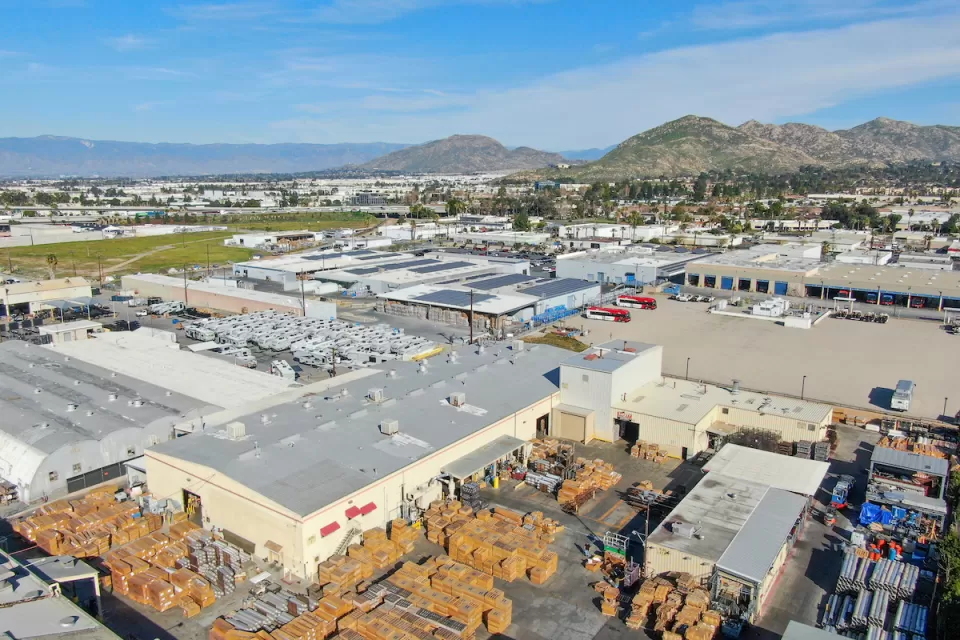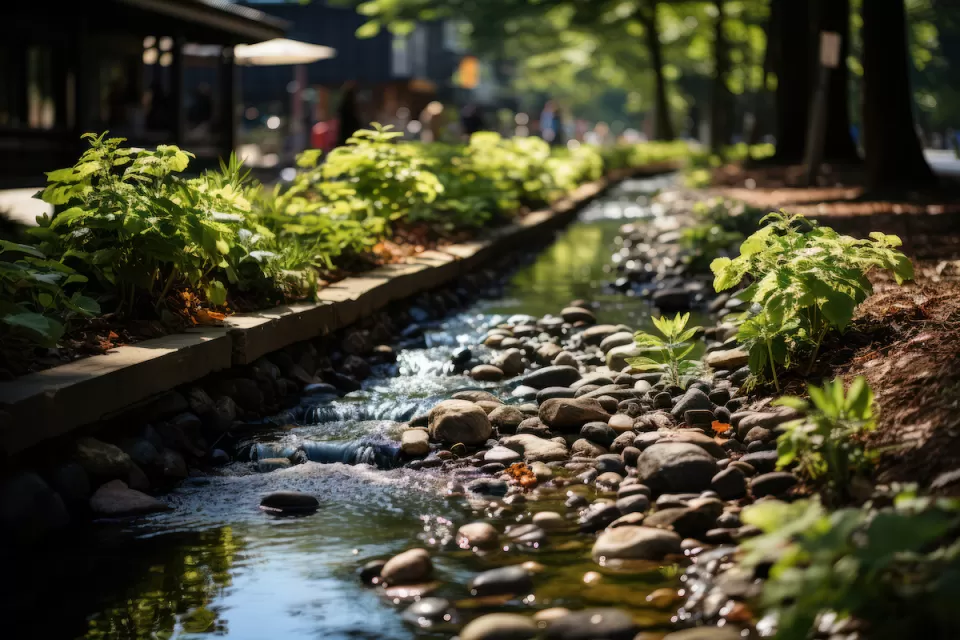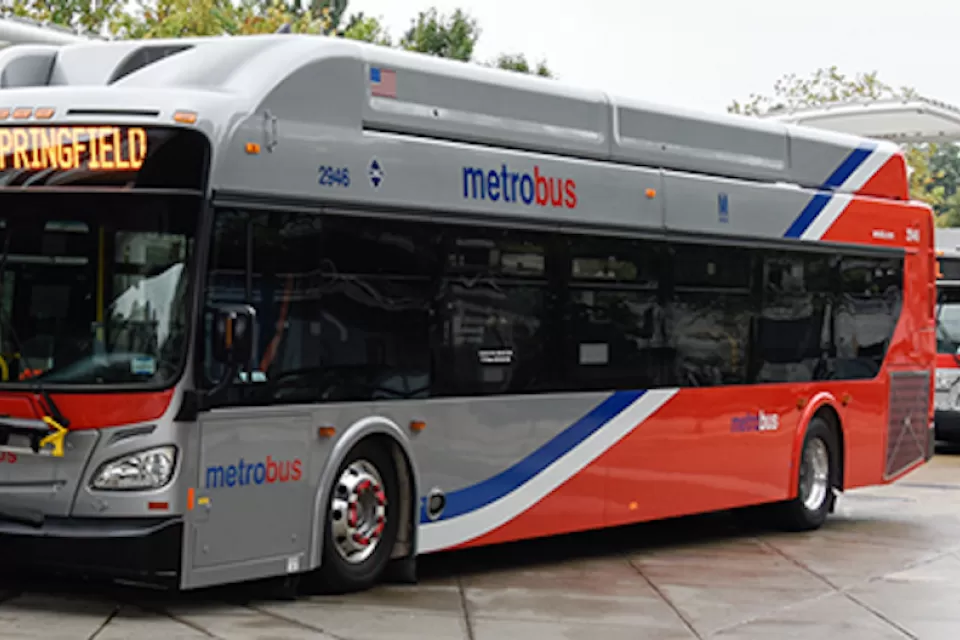 This six-course series explores essential urban design concepts using open source software and equips planners with the tools they need to participate fully in the urban design process.
Learn the tools for implementing Universal Design in planning regulations.
View More