Friday Funny: Trading in Stop Signs for Sex Dolls
An elderly woman in China has implemented an innovative traffic calming measure in her neighborhood. Could sex dolls replace stop signs at an intersection near you?
Southern California's guerrilla traffic calmers have a simpatico soul in an elderly woman in one Chinese city. According to a rough translation of the original Tiexue post found by Boing Boing partner Xeni Jardin, "an elderly woman in China who lived near a pedestrian crossing that drivers often speed through found a clever way to get motorists to slow down. She tied a sex doll to a tree at the crosswalk."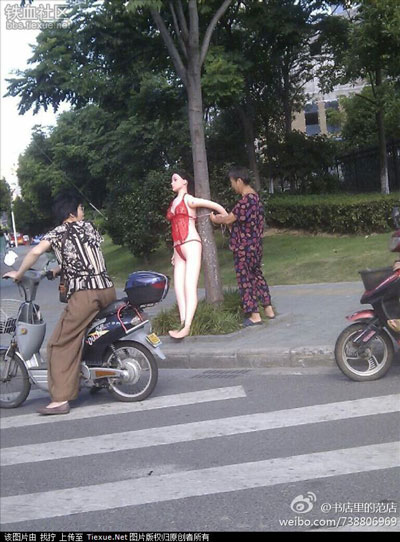 Published on Thursday, August 2, 2012
in
Topics