Subway Vent Benches Kill Two Birds With One Stone
Hurricane Irene brought flooding to the M and R subway lines in Queens, prompting the MTA to seek innovative ways to prevent it from happening again. Rogers Marvel Architects developed an innovative solution that also creates a bench above.
A raised, undulating grate "...responds to the varied depths of expected flooding established by a hydrological study," according to RMA's website.
The Architect's Newspaper says the bench solves "...a range of engineering problems while at the same time providing a streetscape element with some wit and whimsy..."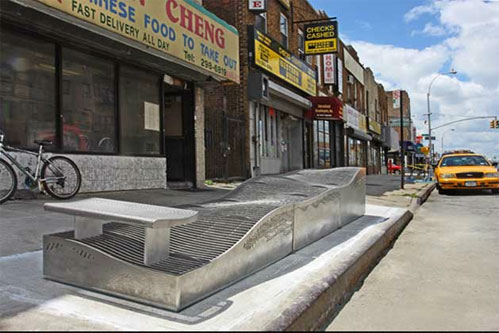 Courtesy of Rogers Marvel Architects
Published on Tuesday, October 25, 2011
in