Dressed to Nines, Riding Bicycles
The hottest accessory at NY Fashion Week are designer bikes - 30 to be exact. One of the more clever designs features heels-friendly pedals for the ladies who aren't afraid of height.
As part of the Tour de Fashion project, these bikes are available for borrowing free of charge from Thu 09/08 through Thu 09/15.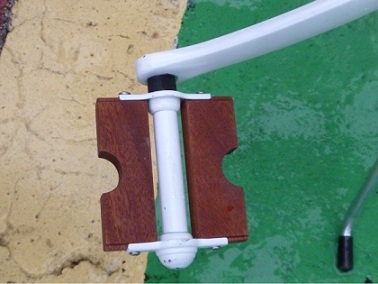 "At the end of the week, the bicycles will be auctioned off. The proceeds will go to the Council of Fashion Designers of America's Fashion Incubator, which supports up-and-coming designers through mentoring, low-rent studio space, networking, and education," writes Kathy Hinds for Transportation Nation.
Published on Wednesday, September 7, 2011
in