Rebecca Bateman grew up in Joplin, Missouri, which was decimated on May 22nd by a tornado. The the personal nature of the disaster has caused her to reflect on some strategies for city planners to consider before a disaster hits.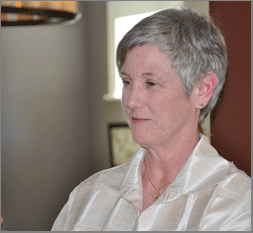 On May 22nd-less than two weeks ago as I write this-my hometown of Joplin, Missouri was hit by what has been described as the most destructive and deadliest tornado in the U.S. since record keeping began in 1950. The death toll currently stands at 138, many others were injured, and thousands of homes, churches, schools, and businesses were destroyed, along with a major regional medical center and a nursing home. Actually, destroyed doesn't quite capture the devastation: some have described the one-mile by six-mile tornado path as looking like it had been carpet-bombed. From the pictures and videos I've seen, which only offer an inkling of the true scope of the disaster, that's an apt description. Perhaps obliterated is an even better word.
Landscapes of my youth, including the elementary school I attended, now damaged beyond repair, my high school, destroyed, along with entire residential blocks surrounding both of them, neighborhoods I walked through as I made my way home from school and where some of my friends lived, are just gone. Nothing but piles of debris are left behind, no trees, no landmarks of any kind remain. All of this is traumatic enough for me, as I sit at my computer thousands of miles away in Vancouver, British Columbia looking at pictures, videos, and news stories, and I can only imagine what people in Joplin are experiencing. We had a couple of tornadoes and severe storms go through town while I was living there in the early 1970s, but nothing like this.
I left Joplin in 1976 to attend university, and really never lived there full-time after that, though my family continued to live in Joplin until 2007. So, no matter where I was living, I returned to Missouri on a regular basis. It always gave me a reassuring sense of stability and continuity, familiar, comfortable-home. To see Joplin so damaged-estimates say nearly 30 per cent of the city was destroyed-is painful and upsetting. But, buildings can be re-built and trees replanted. The devastating part of this tragedy is the loss of so many lives, from the one-year old child, to the eighteen-year-old who had just graduated high school a couple of hours before, to the 97-year-old nursing home resident. A small number in comparison to the thousands killed worldwide in other natural disasters, earthquakes, tsunamis, but significant, none-the-less for a town of only 50,000 people. Yes, Joplin will rebuild, but it will never be the same.
A few years ago, I returned to university to pursue a graduate degree in planning, and I learned the terminology used by planners to describe the kinds of communities they try to help build and nurture, characterized by social capital, an attachment to and sense of responsibility for one's neighbors and community. I've thought about that term a lot in the past couple of weeks, as I saw pictures and videos of people running down their devastated streets, calling out for neighbors, digging through the debris where houses had been, often bare-handed, braving ruptured gas lines, live electrical wiring, broken glass, sharp metal, and other hazards to pull the trapped and injured from underneath the rubble. I've also read many stories of bravery in which complete strangers helped one another to take shelter, risking their own lives to protect others. That is social capital in action, and why it's so important to help promote the sense of belonging and connection within communities. In good times, it promotes a greater sense of security, wellbeing, and happiness. In bad, it might just save your life.
I've also thought a lot about what planners can learn from this disaster, and I've come up with a few observations. For starters, in areas prone to tornadoes (which describes a large swath of the U.S. in "tornado alley"), it's probably not a good idea to have more than one major acute care medical center located in the same area of town. St. John's Medical Center took a direct hit from the EF5 tornado that hit Joplin, and it's unclear whether or not it can be repaired, or will have to be largely rebuilt. A number of patients at St. John's who were on life-support died as a result of their ventilators losing power after the tornado hit. Nearby, within a few blocks and in sight of St. John's is Freeman Hospital, the other major medical facility in Joplin, which received some minor damage. Both serve a much wider regional population of hundreds of thousands. If the tornado had veered a few blocks to the east in its path, both facilities could have been put out of commission with the subsequent loss of emergency medical treatment facilities for the scores of injured. Disaster management planners, working to identify ways to create more disaster-resilient communities, would identify this under the rubric of Infrastructure Failure Interdependencies-the loss of electrical power affected the hospital's ability to keep patients alive, and the hospital's damage and subsequent evacuation put further pressure on both Freeman and smaller regional hospitals to take in St. John's patients, as well as those injured by the storm.
Second, we should try and learn from disasters such as this about how to better protect people. Perhaps new residential construction should be governed by revamped building codes that require basements-many homes in Joplin don't have them-and even reinforced rooms within the basements. (Some people who were fortunate enough to escape damage are now retrofitting their homes with steel safe rooms, bolted to the foundation, and built to withstand 250 mph winds.) It might not be possible to build a home that can withstand winds of over 200 mph, at least one that is practical, affordable, and that people would actually want to live in, but it is probably quite possible to provide residents of both single-family and multi-family developments (some of the hardest hit in Joplin) with a safer refuge than a closet or bathroom. The same goes for commercial buildings-a number of people were killed in Joplin when the Home Depot store took a direct hit. The roof and walls collapsed like a house of cards. Quick-thinking store personnel (at least one of whom lost his life as a result) directed customers to the back of the store where it was safer, but couldn't save everyone. The Walmart was similarly demolished. Structural engineers can learn from these disasters about how to build more resilient structures, or at least provide safe havens within them, not only from tornadoes, but from collapse caused by earthquakes, the natural hazard that most affects the area where I now live in British Columbia.
I'm not a specialist in disaster management and mitigation or urban disaster recovery, but there are planners who are. I hope that they along with architects, engineers, emergency management specialists, and others will study and learn from this disaster that hit my hometown. As a social planner, I've learned a lot about the crucial role that a sense of responsibility for one's neighbors and fellow citizens plays in mitigating the consequences of disasters such as this one. Planners should build on that strength and work alongside disaster response and social service agencies to support communities in the slow process of rebuilding, healing, and renewal that continues long after the disaster has disappeared from the headlines.
One final observation has to do with the importance of both the built and natural environments to our experience of our communities, our sense of place, our location within a geographic space, and even our sense of self. In the neighborhoods destroyed by the tornado, all resemblance to the former landscape has been scraped away. Trees and greenspaces, parks, businesses, "third places" like the donut shop and the Elks Lodge, have all disappeared, literally within minutes. Tornado victims reported crawling out from under the ruins of their houses to encounter a totally alien panorama devoid of landmarks and with unfamiliar vistas: you could suddenly see St. John's to the west and the high school to the east from south Main Street when before, there were houses and trees in the way. People reported not knowing where they were, even though they were still in their yards, on their streets, in their neighborhoods. Even the mayor said he became totally disoriented within the areas of devastation. As planners, we think and write a lot about creating a sense of place through the creation or revitalization of parks and public spaces, the design of compact, walkable neighborhoods, and mixed residential-commercial areas. Joplin's experience shows that the loss of those community characteristics can cause disorientation and even a sense of panic in people-a feeling of being lost amidst what should be the most familiar landscape of all.
Like anyone who grew up in Joplin, many years of my personal history are written into its landscape, and now part of that history is gone. Irving Elementary, a brick building that seemed almost intimidating in its venerable solidity, to my six-year-old mind, but that made me feel safe, nevertheless, will be rebuilt, but the new building won't embody the memories of the years many thousands of others and I spent there. (It will however, serve the same function for future generations of kids.) The same goes for the high school and the devastated residential neighborhoods. I am sad for those who lost their lives, sympathize with their families, and have empathy for those who have lost their homes and possessions, their neighborhoods, and their sense of a safe place in the world. But I maintain a strong belief in human resilience and in our ability to recreate new familiar landscapes from the ruins of the old.
---
Rebecca Bateman is an adjunct professor of anthropology at Simon Fraser University in British Columbia, Canada. She holds a doctorate in anthropology and a Master of Arts in urban planning. Rebecca's research interests include the history of the relationship between the planning and public health professions, and the effects of housing unaffordability on individuals' ability to reside in the kinds of dense/mixed-use neighbourhoods that encourage and facilitate walking, cycling, and mass transit as alternatives to car use.