The New York Taxi and Limousine Commission solicited proposals for a more fuel efficient vehicle that could serve as New York taxis. Three finalists have been chosen.
The contenders are "a minivan from Nissan, the Ford Transit Connect Taxi, and an entry from Turkish automaker Karsan Otomotiv, are the finalists to become the iconic taxi cab of the Big Apple," says Eric Loveday at AutoBlogGreen.
The Wall St. Journal notes that the finalists "...are all minivans."
The Taxi and Limousine Commission is soliciting input on their website.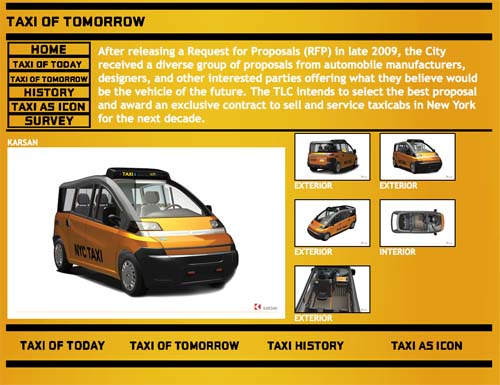 Published on Sunday, January 2, 2011
in