Smooth Maneuvers on the SF Bay Bridge
This Labor Day, a 300-ft. section of the east span of the San Francisco Bay Bridge will be cut out and pushed aside, connecting to a new detour that will facilitate the switch from a double-decker configuration to a side-by-side one.
The official site has a couple of excellent animations walking viewers through the step-by-step process.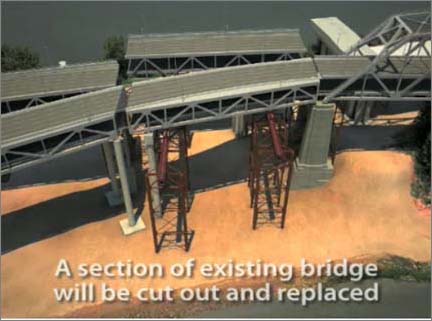 The video explains that the changes to the west span are complete, and that the new east span will be completed in 2013.