In his new book Welcome to the Urban Revolution: How Cities are Changing the World, Jeb Brugmann proposes a new way of thinking about citybuilding. Planetizen Correspondent Michael Dudley has this review.
---
In 1936, V. Gordon Childe coined the term "urban revolution" to describe the historical process whereby small, agricultural and kin-based settlements evolved into cities and civilizations.
In this important and immensely engaging book, Jeb Brugmann documents a phenomenon that is arguably no less significant: the emergence of a "global City" -- a globally connected network of urbanity.
Brugmann is an award-winning Toronto author and a veteran social entrepreneur who has promoted numerous civil society and eco-initiatives in hundreds of cities around the world.
He brings to his writing an intimate street-level understanding of urban processes which echoes that of Jane Jacobs. He explains these processes in terms of a city's density, scale and ability to promote association and extension (i.e., networking and global reach), which together make up what Brugmann terms its "urban advantage."
Successful cities are those that have developed these into a "social and market ecology" capable of support ingredients' search for shared advantage.
Such advantage is in part determined by models of urban development. Brugmann distinguishes between:
• The ad hoc city (where each plot of land is developed individually with no regard for the larger community).
• The city model approach (based on easily replicable districts like big box stores).
• The master-planned city (large-sale planning generally overseen by strong central governments).
By contrast, his prescription is for what he calls the "citysystem," an organic combination of spatial, economic, social, entrepreneurial and political forces that expresses a community's "strategic ambitions" through "co-building" and resource/waste flows that are modelled on natural ecosystems.
The practice and interplay of these four development patterns, in turn, have a bearing on whether a given city will be a "crisis city" or a "great opportunities city." According to Brugmann, the city of crisis occurs where conflicting alliances each seek to impose their (mutually incompatible) development models on the city. He deems places where no particular model is ever successfully articulated or championed to be cities of "great opportunity," even if they languish for decades as one good idea after another is endlessly discussed but never built.
Many authors examining urban issues tend to focus primarily on the excesses and deterioration of America's cities, and look to Europe for appropriate" best practices." Brugmann, while referring regularly to his home "patch" in Toronto, instead devotes much of his attention to the rapidly-growing cities of Asia.
The most significant case study in the book -- illustrating as it does all of the book's key ideas -- is the Dharavi district of Mumbai.
To most outsiders -- and Indian officials -- Dharavi is a crowded, unsanitary and garbage-strewn blight on Mumbai's efforts to "brand" itself as a world-class city.
To its nearly one million residents, however, Dharavi is a potent economic engine producing $1.5 billion in GDP a year, making Dharavi the quickest route out of rural poverty.
For Brugmann, the sheer entrepreneurial energy and co-built mix of functions in Dharavi constitutes an excellent example of a citysystem. Yet, because the languages of the "master planned" city and the citysystem are so often incomprehensible to one another, Dharavi is in the process of being razed and "redeveloped" as a district of seven-storey towers that will, Brugmann fears, fatally disrupt its "social and market ecology."
There is, however, a third fate beyond crisis and unfulfilled opportunity. Those cities where strategic alliances have recognized their mutual interests and set about to co-build a successful citysystem are, in Brugmann's estimation, "strategic cities."
Among his choices are Curitiba in Brazil, Barcelona in Spain and Chicago in the U.S. He praises each city for implementing integrated and democratic solutions.
Brugmann's use of the word "revolution" in the title is no mere metaphor. He argues that present political and economic arrangements in many cities around the globe are so dysfunctional that they have spawned open lawlessness in the form of gangs and drug cartels, and are now nurturing urban insurgencies.
These conflicts may be defused if governments, corporations and civil society start recognizing their common interests in the city and begin creating the strategic alliances necessary for the formation of true urbanisms.
In his recent book Who's Your City?, the prominent urban economist Richard Florida has done an excellent job describing the ingredients necessary for vital, sustainable and socially equitable urbanism. Here, Brugmann goes one step further.
He explains what would be needed to not only bring such ingredients together physically but to make them politically feasible.
The concepts in Welcome to the Urban Revolution may, by themselves, seem fairly straightforward. Yet as developed and combined here, they comprise a coherent, integrated, insightful and practical guide to not only understanding the nature of this revolution but, perhaps, for guiding it to a peaceful resolution.
(This review originally ran in The Winnipeg Free Press, Sunday June 14th 2009)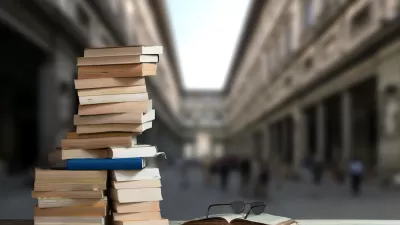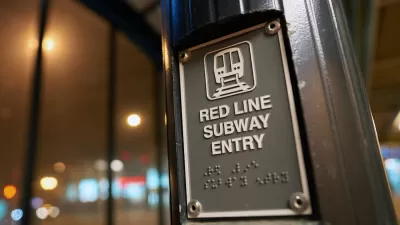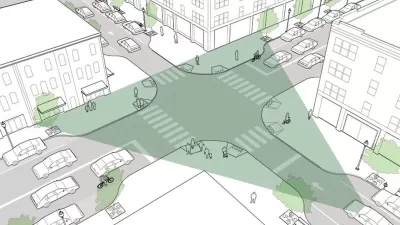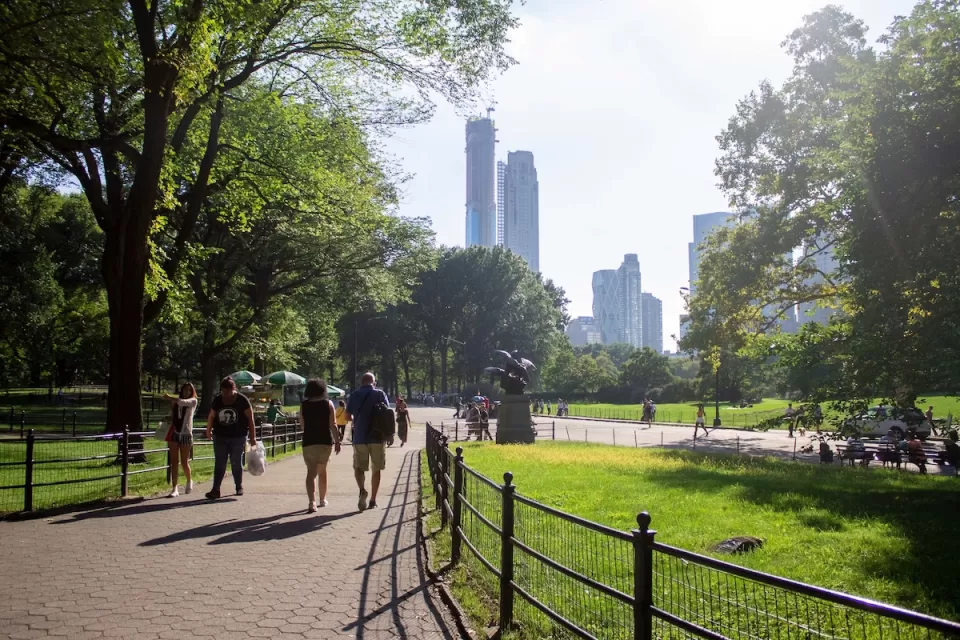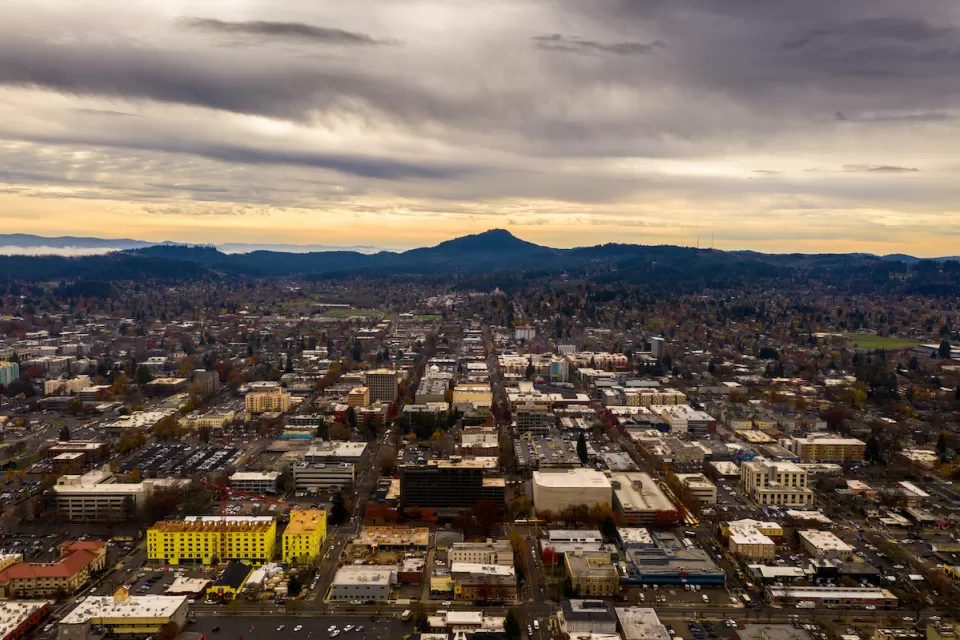 Eugene Ends Parking Minimums
In a move that complies with a state law aimed at reducing transportation emissions, Eugene amended its parking rules to eliminate minimum requirements and set maximum parking lot sizes.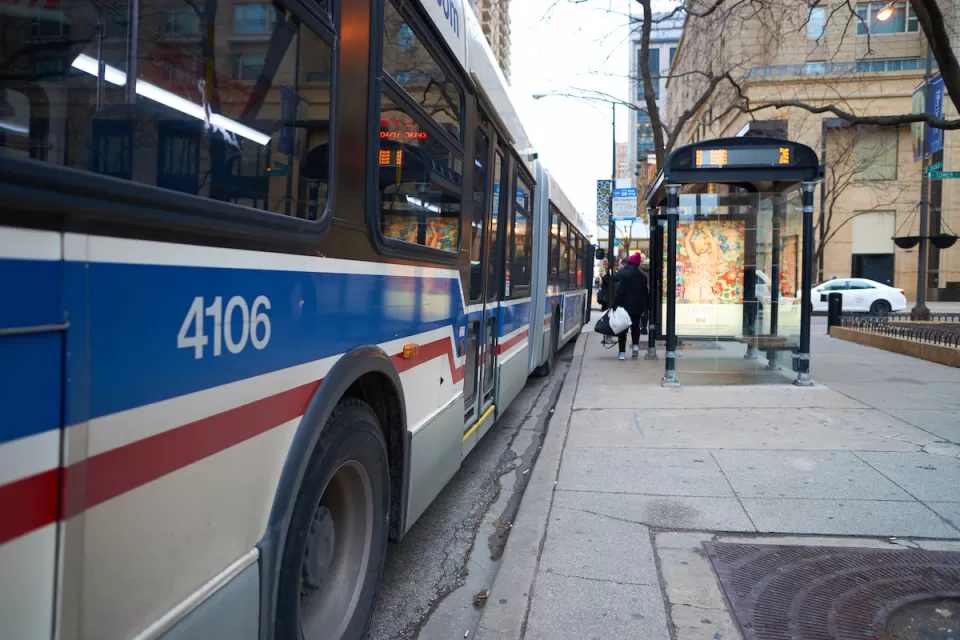 This six-course series explores essential urban design concepts using open source software and equips planners with the tools they need to participate fully in the urban design process.
Learn the tools for implementing Universal Design in planning regulations.
View More