Mike Lanza, an entrepreneur in Palo Alto, CA, is using his front yard as a place for his friends and neighbors to gather and play. Julia Galef from the Project for Public Spaces brings us this story.
---

In November 2007, entrepreneur Mike Lanza thought back to his favorite childhood experiences, and noticed a pattern. They occurred with other local kids and adults, not in any official space designated for "play," but in the informal open spaces of the neighborhood: in front of houses, behind them, between them, and in the streets connecting them.
With one son of his own and another on the way, he looked around his Palo Alto, CA neighborhood and realized how few of those experiences would be possible for his kids. Like so many suburbs, its streets, though attractive, were empty. When children weren't at home, they were attending various scheduled, adult-mediated activities. "What's missing is this middle zone," Lanza said, "where kids are close to home so parents feel like they aren't in danger, but at the same time they have some autonomy and independence. They end up learning a lot more that way."
With five Silicon Valley start-ups under his belt, Lanza had a lot of experience solving unsolvable problems. He posted an impassioned manifestoonline declaring the current situation unacceptable and vowing to find some solution -- though he didn't yet know what that would be.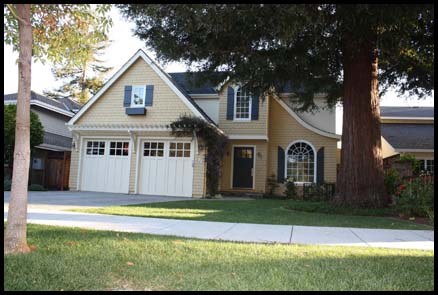 Porches, yards and fences
In cities, the stoop has traditionally occupied that spot at the intersection of private and public, where someone can feel comfortably ensconced in his own territory, yet still interact with the flow of life. The suburban equivalents, in theory, are front porches and front yards. But yards don't function as gathering places, and the days when people would sit out on their porches and chat with passing neighbors are mostly a distant memory. There are plenty of cultural and technological reasons for that change -- air conditioning removing the need to go out on the porch to cool off; women leaving the home for the workplace; televisions, computers, and video games keeping people occupied indoors.
But even if people nowadays want to move some of their personal life out into that quasi-public zone, the design of our suburbs makes it difficult. "Most standard zoning calls for a 25-foot setback between the sidewalk and the porch," said William Lucy, professor of urban planning at the University of Virginia. Not only does that serve to distance people from passers-by, it changes the way they use their yards. Small setbacks are conducive to gardens; large setbacks, to grassy lawns. And it's much easier for passing neighbors to stop and chat with someone tending their garden than with someone "mowing their lawn with noisy machinery every week or two," noted Lucy.
Then there are the physical barriers that keep neighbors apart. "Here in northern California, we fence far too much," says Lanza. "Backyards are totally fenced in, front yards almost always have fences between properties, and a lot of people have hedges across the front of their yards." Those barriers have very direct effects – if people can't see each other, they can't socialize – and indirect ones as well. They send a powerful message to the neighbors: We don't want contact with you.
As for the porch, it's still around; it's just become increasingly vestigial to community life. Perhaps the best testament to that fact is the proliferation of houses sporting a front porch without a path connecting it to the sidewalk: the design takes for granted that a sitter will never spot a passing neighbor and beckon him up to the porch for a chat. Instead, "there's a driveway to the garage and, from there, a walkway to the front door," says Lucy. "But many people just drive into the garage and then enter internally."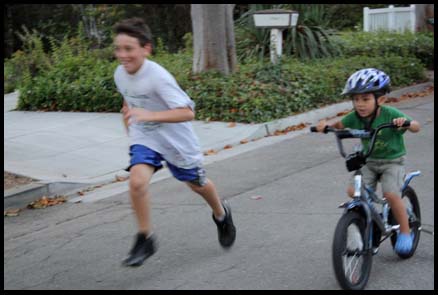 Retrofitting the front yard
As Mike Lanza and I chatted on the phone last week, he was watching from his window as workmen paved the edge of his front yard. It's the first stage of his plan to turn the neighborhood into what he's dubbed a "Playborhood": a place that sparks unstructured play between kids, and informal, spontaneous socializing between their parents. The hardscape being laid will allow him to install seating near the sidewalk, which Lanza emphasized is "really, really important" to creating a thriving gathering place. He cited a seminar he took at New York's nonprofit Project for Public Spaces (where I work) last fall as part of his Playborhood planning process: "Seating is PPS 101!" Lanza said.
When it's finished, his "outdoor family room" will also sport a fountain, sandbox, and custom-made picnic table with benches that will store books, games, snacks, and drinks. Built into the picnic table will be a computer that will project the photos people send onto a 30-foot whiteboard, creating a collaborative neighborhood slideshow. "It's sort of a suburban version of a little pocket park, except it's our front yard," Lanza said. He's hoping it will become the site of both unplanned encounters – that people passing by will see activity, and join in -- and planned ones, like kids' birthday parties.
Despite his entrepreneurial inclination to spring into action, Lanza's been careful to cross his t's and dot his i's. "It's taken a while to get approval from our planning department," he said. "We've gone through all the legal channels." And he admits he's glad he didn't act first and ask questions later, since the lead time allowed him to consult a lot of neighbors and take their concerns into consideration. (A neighbor objected to the trampoline that had been part of Lanza's original plan, so that was scrapped.)
As an added benefit, the process of conferring with the neighbors has catalyzed a broad base of support for Lanza's playborhood vision. "Everyone seems to be pretty excited about it," Lanza reported, and added that some neighbors have begun floating the idea of putting play structures in their own front yards. Even though construction on his yard has only just started, his family's been out on the streets almost every night to lay the groundwork, starting games like street hockey, infusing the neighborhood's spaces-between with life and encouraging others to join in. "We're kind of ringleaders -- we're getting people out there," Lanza said.
At the online home of Mike Lanza's Playborhood movement, he and other bloggers talk about what's wrong with kids' lives today, the benefits of unstructured play, and other promising ways people are retrofitting their suburban neighborhoods. On Project for Public Spaces' online social network, a growing community is discussing Front Yards, Porches, Stoops, Decks and Balconies, and asking "How do people show themselves to the world outside their home?"
---
Julia Galef writes about urban design and development for Project for Public Spaces, The Architect's Newspaper and The Architects' Journal.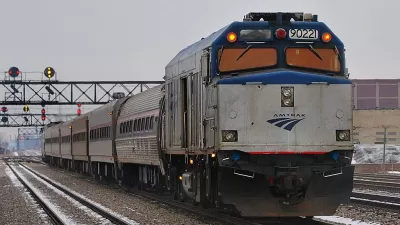 Amtrak Ramping Up Infrastructure Projects
Thanks to federal funding from the 2021 infrastructure act, the agency plans to triple its investment in infrastructure improvements and new routes in the next two years.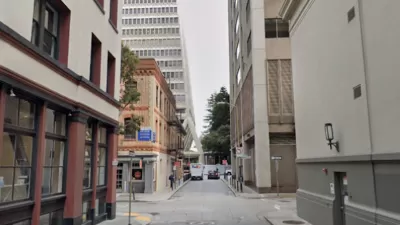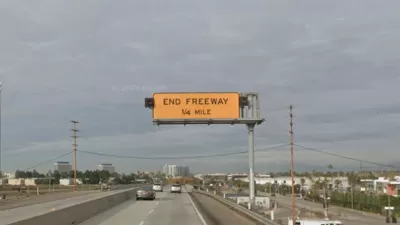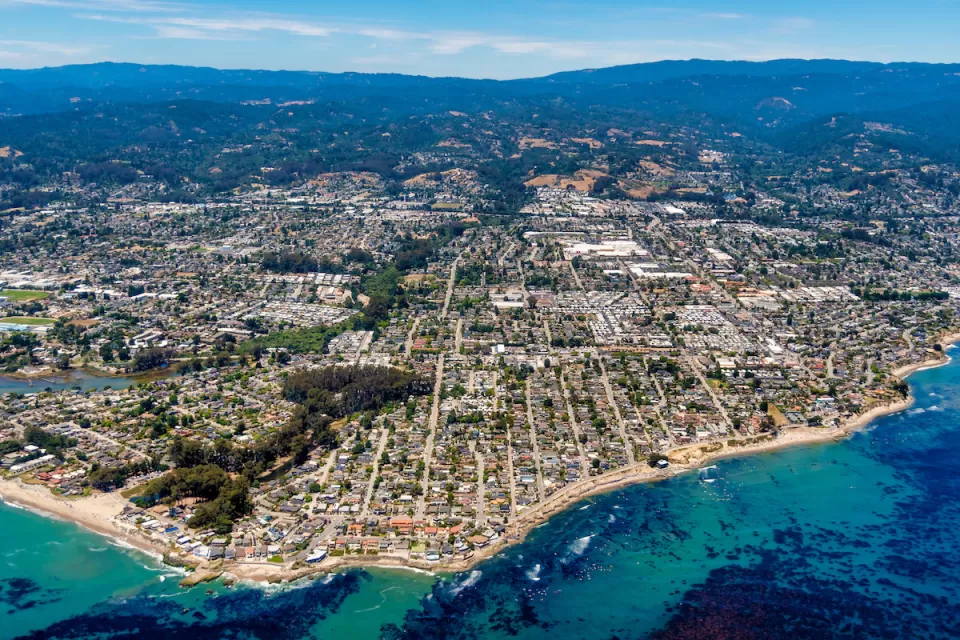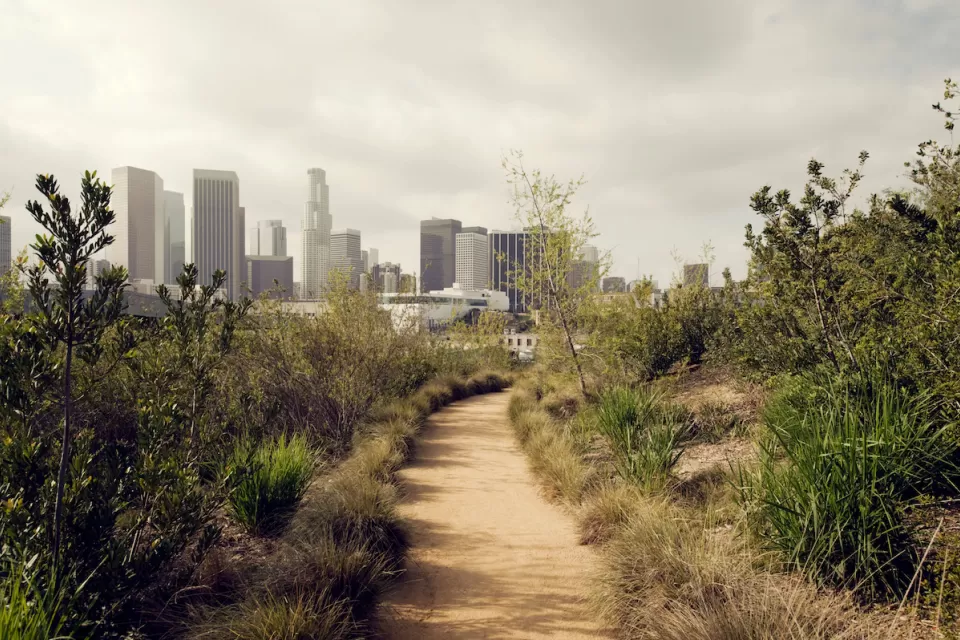 Advancing Park Equity Through Needs Assessments
City Parks Alliance, in partnership with Prevention Institute, recently hosted a webinar about park equity and collaboration, focusing on the Los Angeles Countywide Parks Needs Assessment.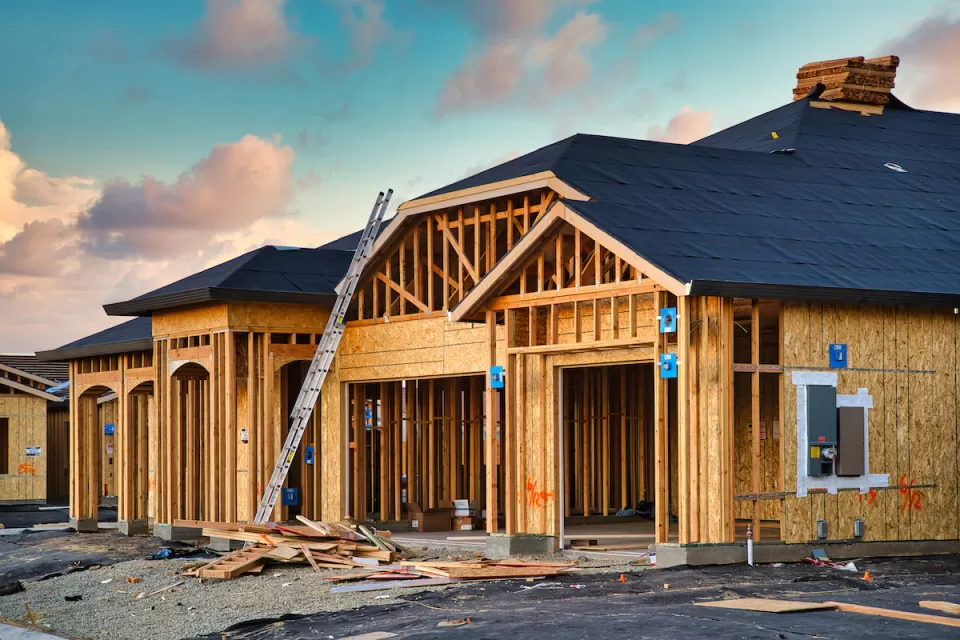 This six-course series explores essential urban design concepts using open source software and equips planners with the tools they need to participate fully in the urban design process.
Learn the tools for implementing Universal Design in planning regulations.
View More