Mayor Bill de Blasio's second term ends on New Year's Eve. On Dec. 6, he announced the nation's strictest COVID mandate: All workers in New York City must be at least partially vaccinated by Dec. 27. Did he consult with his successor, Eric Adams?
---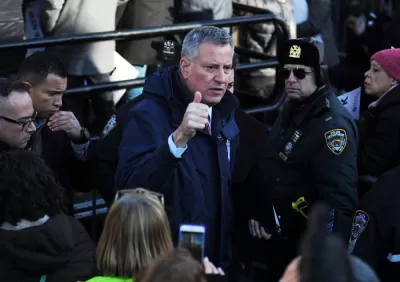 COVID-19 vaccine mandates are controversial. President Biden is discovering that the hard way, with three of his four vaccination requirements stalled nationwide, the latest preliminary injunction issued by a federal district court judge in Georgia on Dec. 7.
"The mandates are divisive, as polls show support from a narrow majority — 52 to 55 percent — while 40 percent to 47 percent oppose, according to polls in November and December," notes a Dec. 7 article by Bridge Michigan about Michigan Gov. Gretchen Whitmer "voicing concern over a federal vaccine mandate proposed by President Joe Biden, appearing to break rank with her fellow Democrat in a high-stakes debate over the governmental response to the COVID-19 pandemic."
The following day, the "Senate issued a high-profile rebuke of President Joe Biden's vaccine mandate on large businesses," with two Democrats joining all Republicans, reported Politico.
"The outcome of the vote was "a mostly symbolic defeat for the administration but one that illustrates the nation's political polarization over dealing with the pandemic," according to Bloomberg News.
City mandates
New York City already has a vaccine mandate that applies to city employees, announced by Mayor Bill de Blasio on Oct. 20 that took effect Oct. 27. Apparently, that wasn't sufficient for the outgoing mayor.
On Dec. 6, de Blasio broadened the mandate to include private workers, reported Emma G. Fitzsimmons, City Hall bureau chief at The New York Times in the source article.
The mandate, almost certain to face legal challenges and to pose difficulties for the employers tasked with enforcing it, will apply to about 184,000 businesses. It is set to take effect on Dec. 27, just days before Mayor Bill de Blasio leaves office.

New York City, once the epicenter of the pandemic, has taken an aggressive stance on mandates and currently requires vaccines for city workers and for employees and customers ages 12 and older at indoor restaurants, entertainment venues and gyms. Mr. de Blasio also announced plans to tighten those rules by requiring one dose of the vaccine for children ages 5 to 11 and two doses for most people ages 12 and up.
City metrics
De Blasio's mandates and public health measures appear to be working when comparing the five boroughs to other counties, notwithstanding the Delta surge encompassing the state, with upstate hospitals particularly hit hard. As noted in the second metric below, the state is being hit hard by the coronavirus, much worse than the nation as a whole, so it's important to compare New York City to other regions.
Note that the New York Times' New York State coronavirus tracker places all 5 counties comprising the city as one unit. To compare the metrics among the state's 62 counties, see Covid Act Now.
Vaccination level
With 70% of the population fully vaccinated, New York City is just 1% higher than the state average on Dec. 9. However, only 6 counties have a higher level. The national average is 60.5%.
Daily new cases
New York State leads the nation in new COVID cases, averaging 9,600 daily new cases on Dec. 9, according to the Times national tracker, accounting for 8% of the country's nearly 120,000 new cases even though the Empire State has less than 6% of the nation's population. Daily new cases averaged 50 per 100,000 people, up 45% in the last two weeks, compared to the national average of 36 per 100k, up 30%. New York has the 24th highest case incidence in the nation, according to Covid Act Now on Dec. 9.
However, when comparing New York City to the other 57 counties in the state, the city has the lowest daily case incidence, 30 per 100,000 people, according to the Times New York State tracker on Dec. 9. The rate has increased 65% during the past two weeks, while the state as a whole has increased by 45%. Three western counties outside of Buffalo averaged over 100 daily new cases per 100,000 people.
De Blasio's successor
To answer the question posed in the header of this post, "Did Mayor de Blasio consult with his successor, Eric Adams, about his new vaccine mandate?" Dana Rubinstein reported on Dec. 6 for the Times:
Mr. de Blasio on Monday said he had twice briefed Mr. Adams on his plans, before and during the mayor-elect's ongoing trip to Ghana, and expressed confidence that Mr. Adams would make wise public health decisions.
However, Rubinstein also noted that Adams expressed some uneasiness with the city's existing vaccine mandate the day after Election Day.
During a Nov. 3 appearance on MSNBC, Mr. Adams suggested that he was open to revisiting some aspects of the outgoing mayor's mandates for city employees.

"We need to revisit how we are going to address the vaccine mandates," he said.
More specifically, Adams expressed a desire for de Blasio "to sit down with the unions. We can work this out. This is a very difficult moment..."
The mayor announced an agreement the following day with four unions that had pursued litigation over the employee vaccination mandate, but other unions representing city workers were not part of that agreement, according to NY1.
The union representing the city's correction officers filed suit on Dec. 8, calling for "a return to allowing regular virus testing," reported the AP.
A mandate that applies to the private workforce would likely result in significantly more legal challenges.
"Randy Peers, chief executive of the Brooklyn Chamber of Commerce, described the mandate as 'virtually unenforceable' and said it would 'mean more pain for the city's economy,'" reported Fitzsimmons and Lola Fadulu on Dec. 7.
"[O]n Monday Mr. Adams declined to commit to enforcing the new rules, which are intended to stem the spread of the virus, especially the new Omicron variant," noted Rubenstein.
Related in Planetizen:
FULL STORY: New York City to Mandate Vaccines for Employees at Private Businesses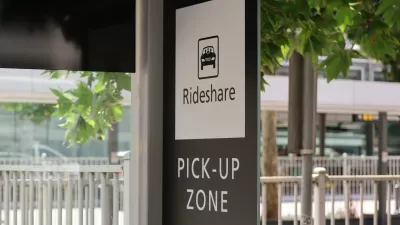 The Slow Death of Ride Sharing
From the beginning, TNCs like Lyft and Uber touted shared rides as their key product. Now, Lyft is ending the practice.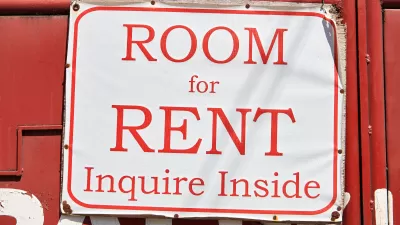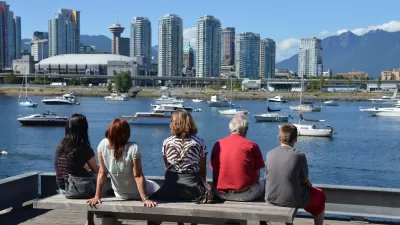 Ten Signs of a Resurgent Downtown
In GeekWire, Chuck Wolfe continues his exploration of a holistic and practical approach to post-pandemic urban center recovery, anchored in local context and community-driven initiatives that promote livability, safety, and sustainability.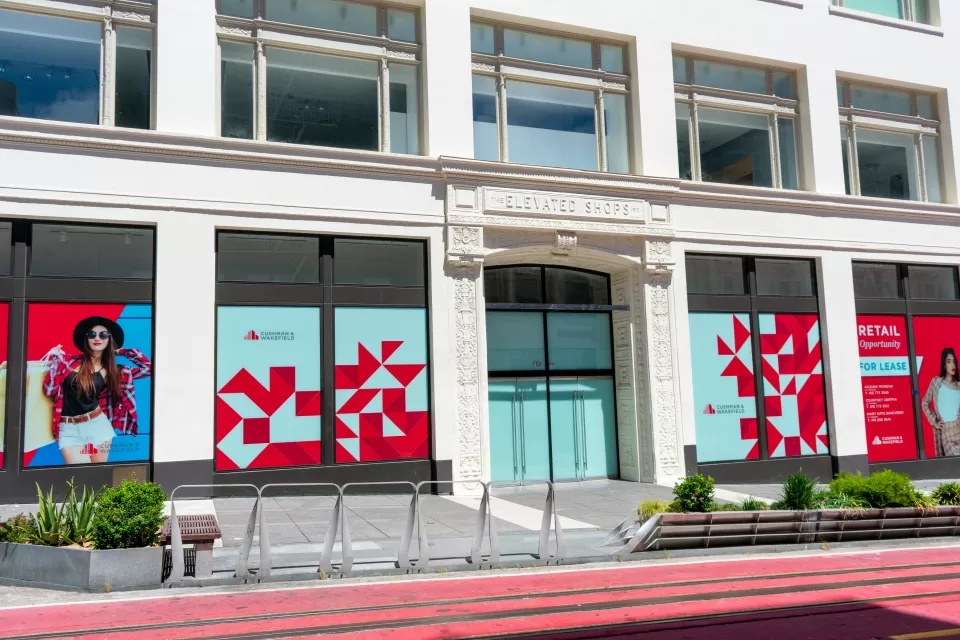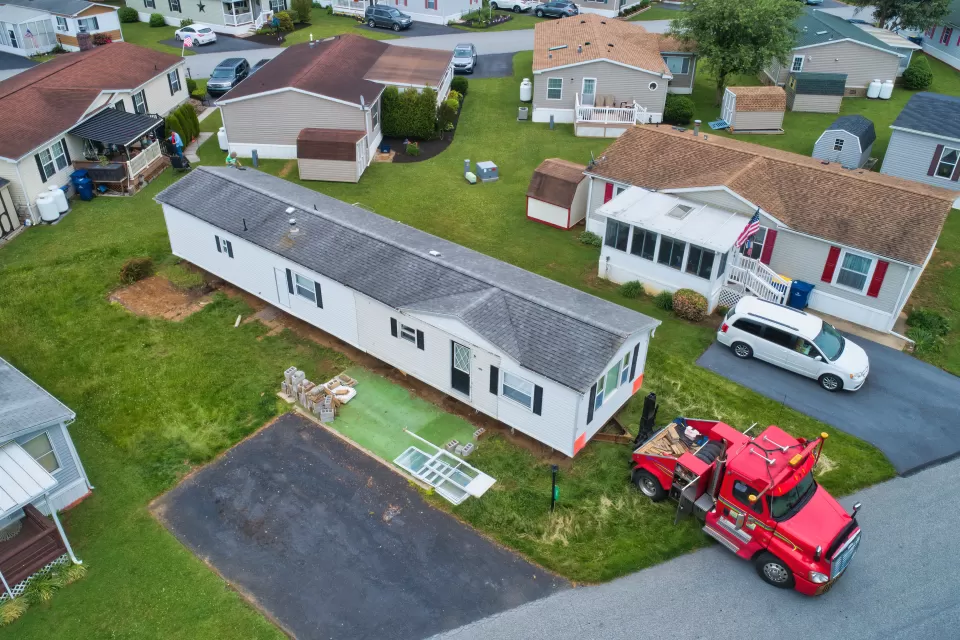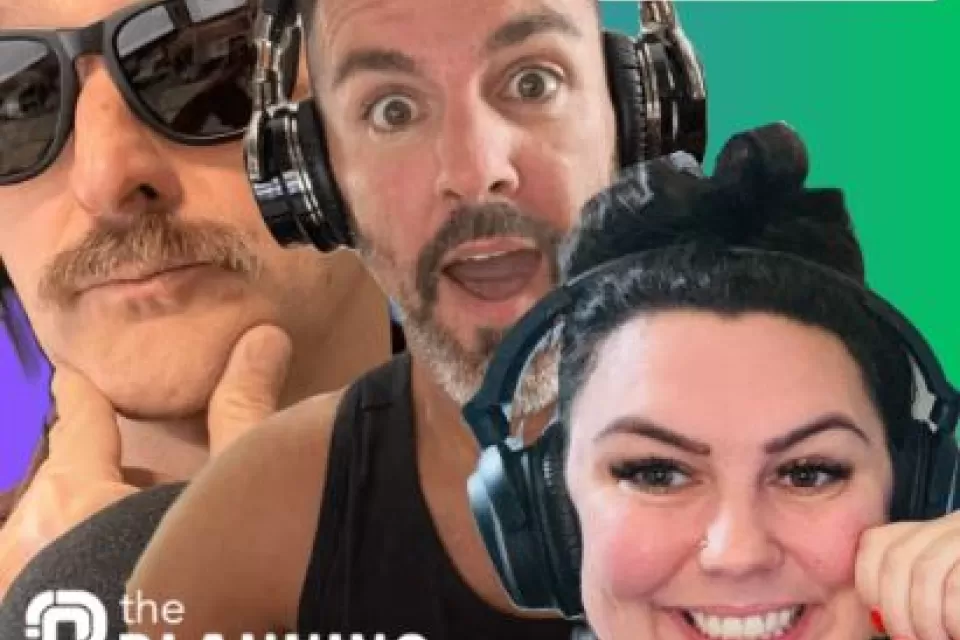 This six-course series explores essential urban design concepts using open source software and equips planners with the tools they need to participate fully in the urban design process.
Learn the tools for implementing Universal Design in planning regulations.
View More