Ron Klain, President Obama's former Ebola response coordinator, will serve as chief of staff to President-elect Joe Biden. This post also looks at all the appointments and nominations for Biden's health team that will devise a Covid response.
---
Four days after the major media networks declared the former vice president the winner of the 2020 presidential election, President-elect Joseph R. Biden Jr. made his first cabinet appointment.
"Mr. Klain, a lawyer with deep experience on Capitol Hill..., served as Mr. Biden's chief of staff when he was vice president and has been seen for months as the likeliest choice to manage his team in the White House," wrote New York Times reporters Michael D. Shear, Katie Glueck, Maggie Haberman and Thomas Kaplan on Nov. 11.
He was particularly critical of Mr. Trump's handling of the coronavirus pandemic, having served as the "Ebola czar" under Mr. Obama during an outbreak of the deadly disease in his second term. A video of Mr. Klain lecturing Mr. Trump about the pandemic was widely seen during the campaign.

In a statement, Mr. Biden called Mr. Klain an "invaluable" adviser, noting in particular the work they did together during the economic crisis in 2009 and the Ebola outbreak in 2014.
Ron Klain was the subject of The Atlantic Daily newsletter (source article) on December 16 written by the magazine's editor-in-chief, Jeffrey Goldberg.
In late January, at a moment when most of us could not imagine that 2020 would soon come to resemble 1918, The Atlantic published an article by Ron Klain titled, "Coronavirus Is Coming—And Trump Isn't Ready."
Not only was the coronavirus not yet declared a pandemic, but the article was also written almost a month before the nation's first formal warning by a federal public health expert, Dr. Nancy Messonnier of the Centers for Disease Control and Prevention, about how life would soon be upended due to the need for social distancing.
"We all knew the moment would come," wrote the private citizen Klain on January 30, 2020, nine days after the first diagnosed case in the U.S. of what The New York Times called the Wuhan coronavirus was found in Washington state.
It could have been over Iran or North Korea, a hurricane or an earthquake. But it may be the new coronavirus out of China that tests whether President Donald Trump can govern in a crisis—and there is ample reason to be uneasily skeptical...

We do not know yet how grave a threat the new coronavirus will turn out to be... Models suggest that the cases in China may number in the hundreds of thousands—many times what the government has reported. Perhaps a million or more people left Wuhan before the quarantines, and could be spreading the virus widely.
In fact, that first U.S. case of what eventually would be known as COVID-19 was of a Snohomish County, Washington, resident who had returned from Wuhan on Jan. 15, over two weeks before President Trump's announced travel restrictions (as opposed to a ban) on flights from China to the U.S.
Goldberg's interview with Klain is very insightful, touching on relevant topics like Trump's relationship with Anthony S. Fauci, director of the National Institute of Allergy and Infectious Diseases. Klain had written in January:
Five presidents—liberals and conservatives, Democrats and Republicans—have looked to Tony Fauci for advice; it is not impossible to imagine Trump being the first to angrily dismiss the counsel he offers if it does not fit with his own poor instincts.

Goldberg asked Klain "how he knew, to such a granular degree, that the Trump-Fauci relationship would go sideways?"
 "We knew already that Trump has a style of governing that rejects facts and that demands that people see the world his way, that they live in his counterfactual reality," [Klain] said. "He also has a tendency to downplay threats, whatever kind of threats they are. I knew Dr. Fauci well enough to know that he was going to tell the truth and speak out and that sooner or later that would run afoul of the Trump approach to governance."
Klain indicated that Trump's criticism of Obama's handling of the 2014 Ebola outbreak foreshadowed his response to the pandemic.
"[Trump] tweeted that the efforts to fight Ebola in West Africa were a mistake, that bringing home the doctor who had contracted Ebola in West Africa was a mistake—he said he should be left to die," Klain told Goldberg.
"Trump was completely unhinged from science, and this had a significant impact on the public psyche. It gave me an early indication of how he would handle a pandemic."
The Biden-Harris health team
The health team (nominees and appointees), which includes Dr. Fauci in a new role as Chief Medical Adviser on COVID-19 to the President, was announced on December 7.
Becerra, if confirmed, will get to refocus the sprawling department's work on expanding health coverage and fortifying the Affordable Care Act, with the law appearing likely to survive its latest bout at the Supreme Court.
"I began my medical career at the height of the HIV/AIDS crisis, and I've spent my life ever since working to research, treat, and combat infectious diseases," she tweeted Monday [Dec. 7]. "I'm honored to be called to lead the brilliant team at the CDC. We are ready to combat this virus with science and facts."
Dr. Marcella Nunez-Smith, "an associate professor of internal medicine, public health, and management at Yale, is one of the nation's foremost experts on disparities in healthcare," writes 

Brita Belli for 

YaleNews. Like Murthy, she currently serves as a co-chair of the transition's Covid-19 Advisory Board. She will chair the White House Covid-19 Equity Task Force.
"In her new role, she will work to ensure that response, care, and treatment for COVID-19 is distributed equally.

"'I'm proud to go to work with leaders who are deeply committed to science and to centering equity in our response to the pandemic,' Nunez-Smith said during an online event during which she and other key health-related nominees and appointees were introduced."
Biden-Harris White House Senior Staff
Like chief-of-staff Klain, two additional members of the White House senior staff will play critical roles in containing the coronavirus. Both appointees were included in the announcement of the health team on December 7.
Jeff Zients, who also served in the Obama administration, will fill the pandemic role for Biden than Klain did for Obama during the Ebola epidemic – he'll be the Coordinator of the COVID-19 Response and Counselor to the President.
"Zients won particular praise in the Obama years for his work salvaging the glitch-plagued Healthcare.gov website during the launch of the Affordable Care Act in 2013," write Tyler Pager and Ollstein for Politico.
Natalie Quillian, who most recently served as Deputy Campaign Manager for Biden for President, will be the Deputy Coordinator of the COVID-19 Response. A national security expert and former White House and Pentagon senior advisor, she helped to coordinate the Obama-Biden administration's interagency response to the opioid epidemic.
For the first time since Dr. Messonnier warned on February 25 of the inevitable crisis to come to U.S. shores, Americans can expect to see, after January 20, a federal strategy to combat the coronavirus, as opposed to "leaving it to the governors."
"We are still going to have a federal, state and local partnership," Dr. Georges Benjamin, executive director of the nonprofit American Public Health Association, told the Associated Press on Dec. 7.
"I just think there is going to be better guidance from the federal government and they are going to work more collaboratively with the states."
Related in Planetizen:
FULL STORY: Ron Klain Saw It Coming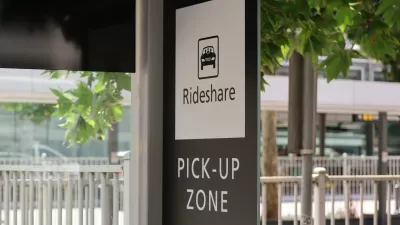 The Slow Death of Ride Sharing
From the beginning, TNCs like Lyft and Uber touted shared rides as their key product. Now, Lyft is ending the practice.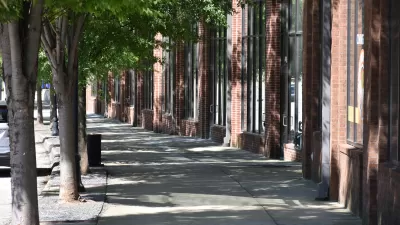 Cool Walkability Planning
Shadeways (covered sidewalks) and pedways (enclosed, climate controlled walkways) can provide comfortable walkability in hot climates. The Cool Walkshed Index can help plan these facilities.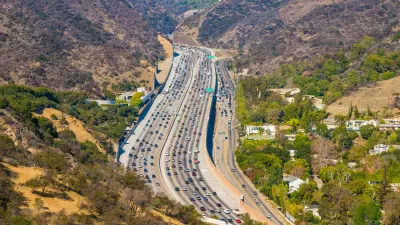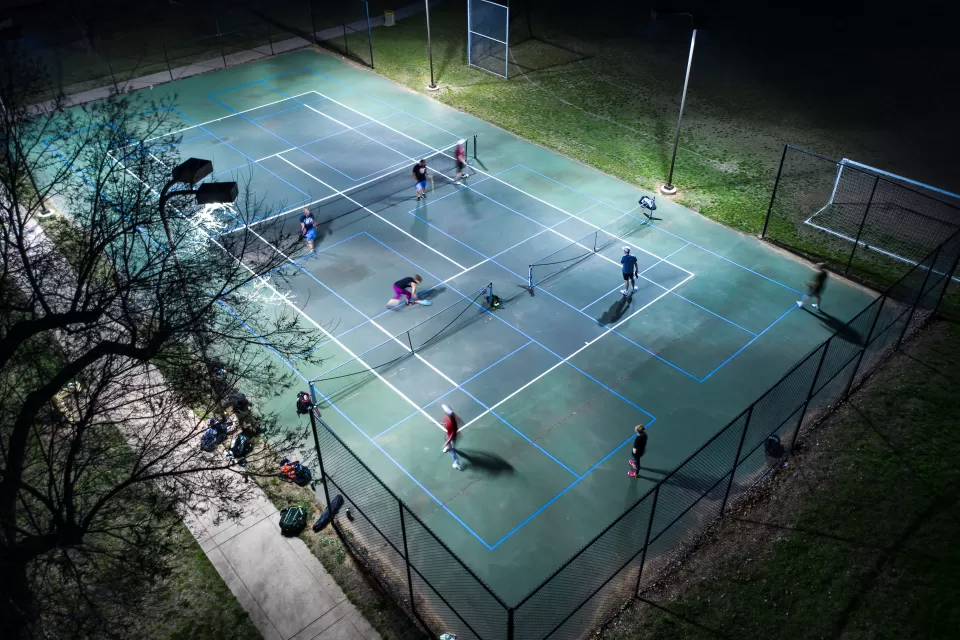 Addressing the Noise Impacts of Pickleball
Pickleball may be America's fastest growing sport, but it is not universally loved because of the noise it causes. Learn one expert's ideas for mitigating the noise impacts.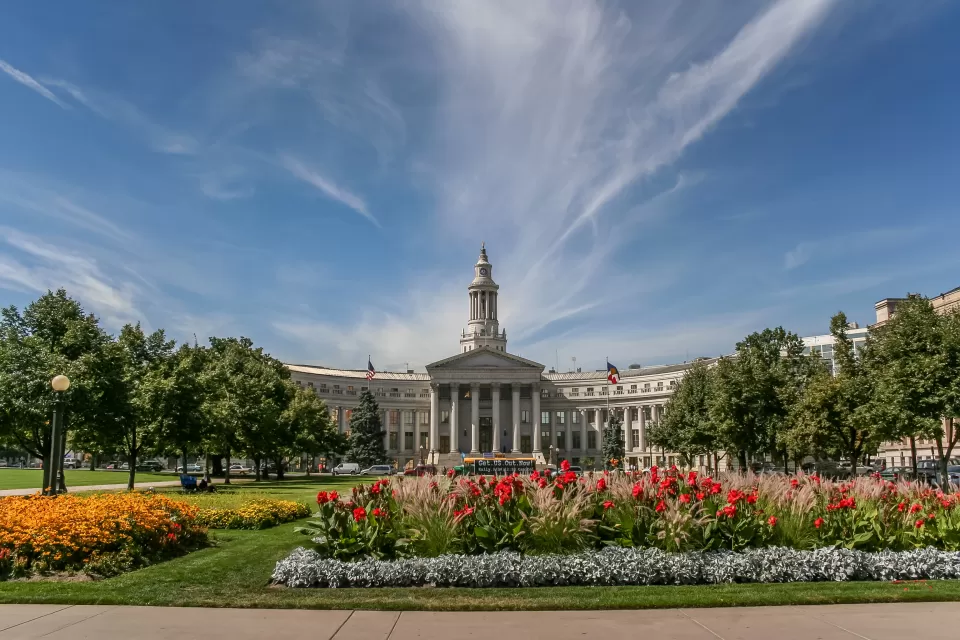 Denver Makes ADU Rules More Flexible
The city hopes adjusting its regulations for accessory dwelling units will make the process more affordable for residents and help ease the city's housing crunch.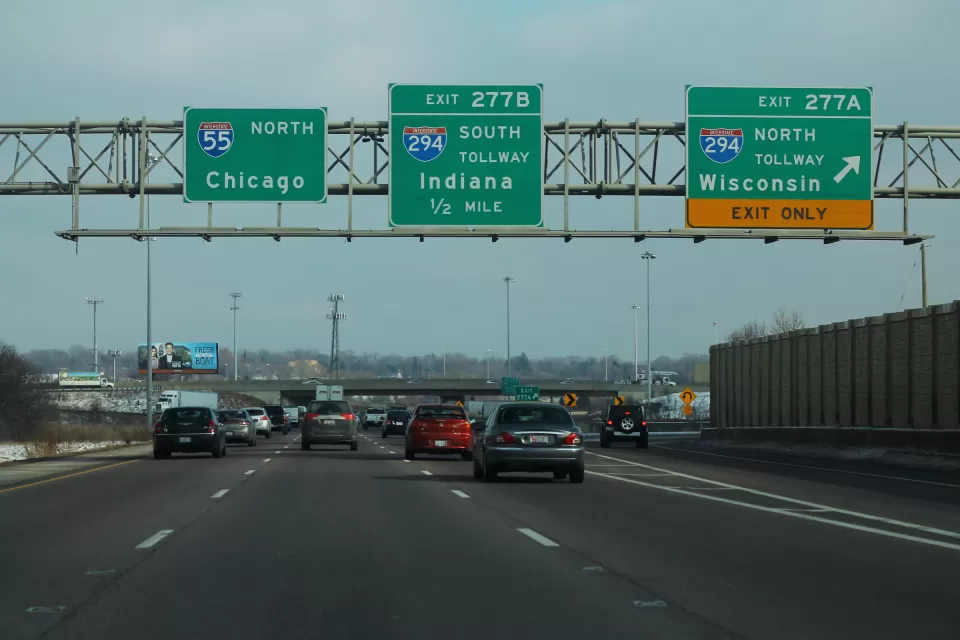 This six-course series explores essential urban design concepts using open source software and equips planners with the tools they need to participate fully in the urban design process.
Learn the tools for implementing Universal Design in planning regulations.
View More