Despite a statewide eviction moratorium, thousands of people have been evicted in Chicago since March. A coalition of housing advocates is proposing a just cause ordinance that would halt no-fault evictions.
---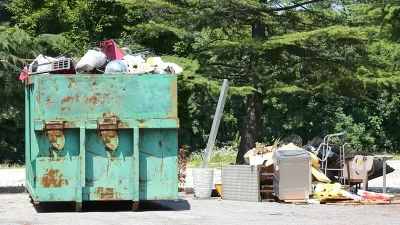 With the onset of COVID-19 in March, jurisdictions across the country began introducing eviction moratoriums to prevent the immediate displacement of renters at risk of being made homeless due to job loss. Despite the persistence of the pandemic and the continued state of job loss impacting the economy, many of these moratoriums are set to expire over the next several months, placing the U.S. on the brink of an eviction crisis that advocates say will impact millions of lives. Despite recent federal action that may extend protections for a subset of renters into the foreseeable future, households now thousands of dollars behind on rent are still at risk of displacement at any time.
In Cook County, Illinois, an eviction moratorium was put in place on March 13, followed by Gov. J.B. Pritzker's statewide executive order halting evictions on April 23. Despite these measures, tenants' groups have still kept count of hundreds of eviction filings in the city of Chicago, with a recent Chicago Tribune article noting that landlords filed more than 3,300 evictions cases between March and August. Autonomous Tenants' Union, which organizes renters facing displacement from the gentrifying Albany Park neighborhood, created a Wall of Shame to highlight the landlords most responsible for attempting to displace their residents during the pandemic, in addition to picketing specific landlords accused of illegally locking out their tenants. While some landlords blamed computerized systems for automatically filing evictions in Cook County's eviction system, ATU organizer Antonio Gutierrez said that the filings still represented the uneven playing field facing renters.
"Putting an eviction on someone's record is going to put another burden on them on top of being in the midst of a pandemic," Gutierrez said. "The system and the courts are there to protect the interests of landlords and private property while diminishing tenants' protections, including those put in place by Gov. Pritzker."
Before the pandemic hit, Chicago's rental population experienced an average of 23,466 eviction filings a year. Sixty percent of those filings resulted in eviction orders, according to the Lawyers' Committee for Better Housing, an organization that provides legal representation to renters and tracks city eviction data (Note: the author was previously a policy intern at LCBH). The Lawyers' Committee estimates that about one-fourth of the city's evictions are no-fault, which are evictions where tenants are not behind on rent or have not created other issues in the building. This is causing disruption to thousands of households annually. In many cases, even the threat of an eviction filing is enough to push long-term renters out of their homes in gentrifying areas, a wave of "invisible evictions" that's just as challenging to tenants and their communities.
Recognizing the harmful consequences of such no-fault evictions and lease nonrenewals, a coalition of nearly 40 housing and community organizations called the Chicago Housing Justice League [CHJL] has proposed a "Just Cause for Eviction" ordinance in the city. While CHJL had been in negotiations with the city's Department of Housing (DOH) since last year, discussions stalled in early March, just before the pandemic struck. Now, with anxiety growing for many households behind on rent or mortgage payments, the need for increased protections has grown, a challenge that the city, like jurisdictions across the country, is struggling to meet.
"COVID-19 has exacerbated Chicago's housing crisis, but it did not create it," the Department of Housing said in a statement. "The role of the City of Chicago is to use public policy and public resources to balance and shape these forces and make housing a stable and affordable foundation for a high quality of life in every neighborhood."
"Just cause" is a legal framework that requires landlords to provide sufficient grounds for any attempt to remove a tenant from through eviction, including nonpayment of rent, illegal activity, damage to the property, or a desire to move a relative into the unit. While details are still being negotiated, current proposals for a Just Cause ordinance would grant tenants up to three times median rent in relocation assistance, paid by the landlord, if they're moved from a unit with six units or less by rent increases of over 25 percent. Landlords of larger buildings would be required to provide renters ...
FULL STORY: Fighting No-Fault Evictions with a Just Cause Ordinance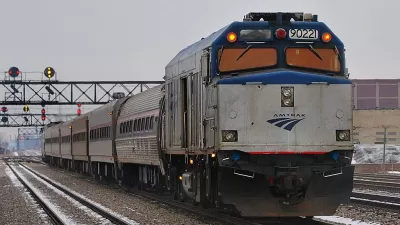 Amtrak Ramping Up Infrastructure Projects
Thanks to federal funding from the 2021 infrastructure act, the agency plans to triple its investment in infrastructure improvements and new routes in the next two years.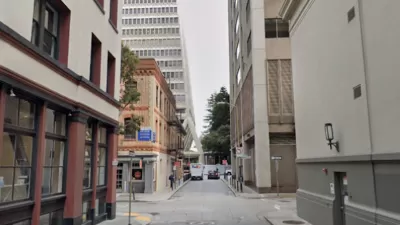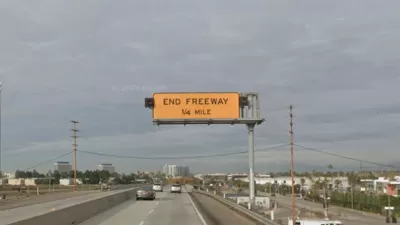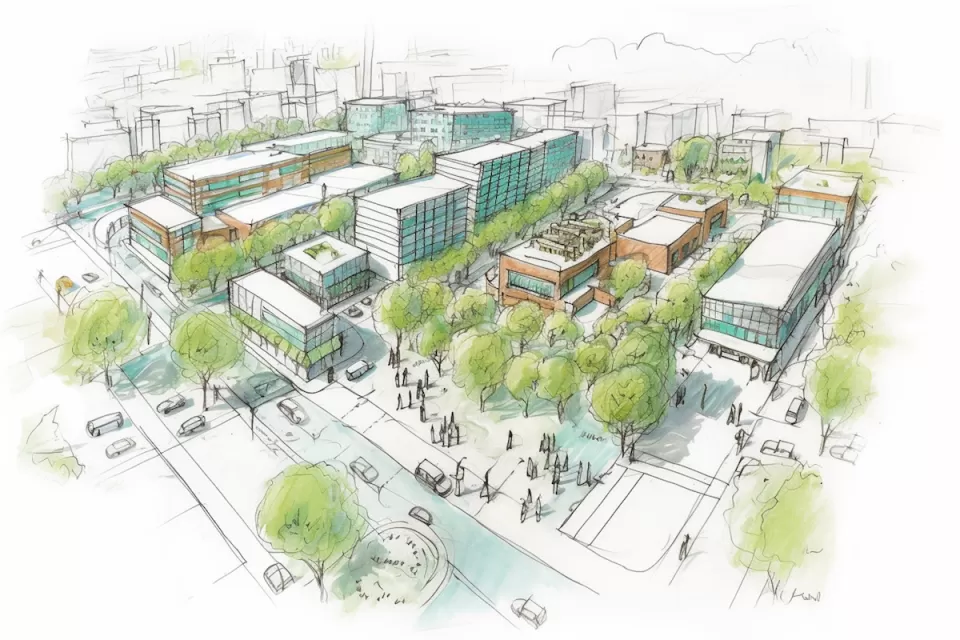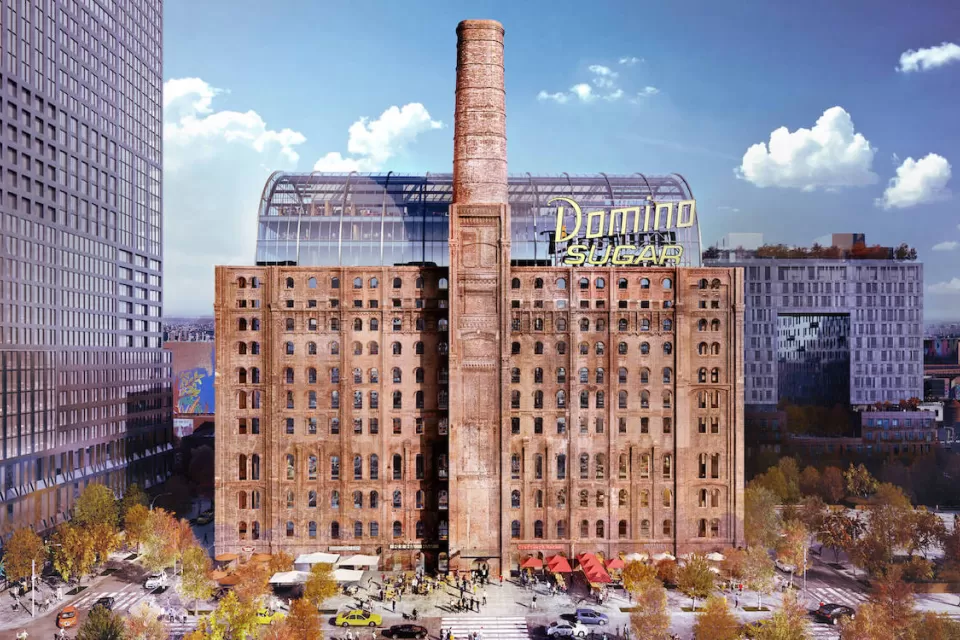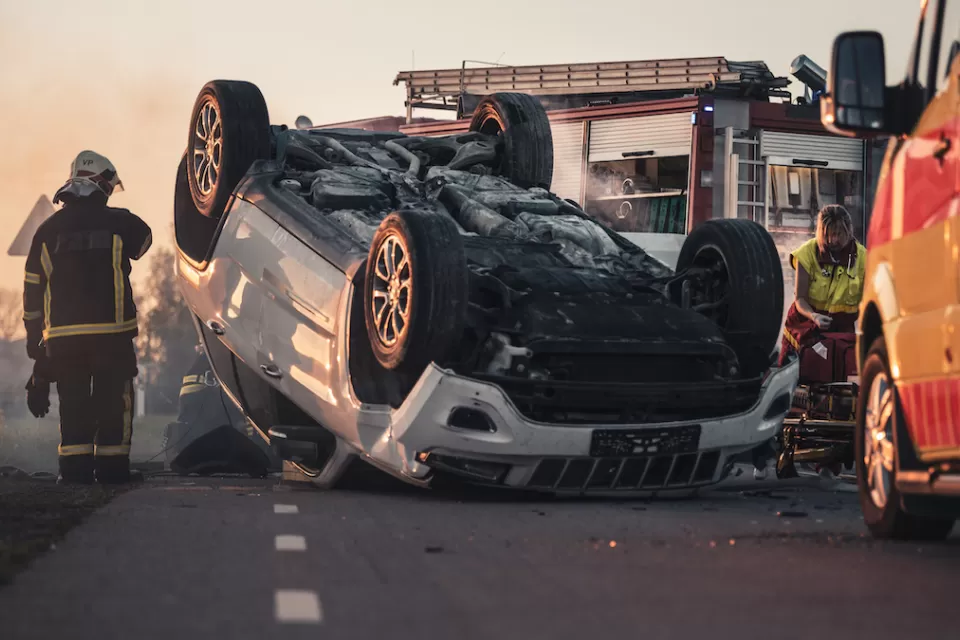 This six-course series explores essential urban design concepts using open source software and equips planners with the tools they need to participate fully in the urban design process.
Learn the tools for implementing Universal Design in planning regulations.
View More