Michael Kimmelman, architecture critic of The New York Times, looks beyond sprawl and development issues that challenge Houston in its rebuilding efforts. An anti-urban, anti-regulation bias from the statehouse isn't helping matters.
---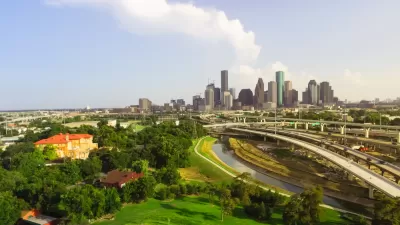 Much has been written about how Houston's sprawling development has contributed to the catastrophic flooding brought by Hurricane Harvey in late August. Michael Kimmelman begins his feature piece in Sunday's Times by recognizing the importance of the Katie Prairie, "an area still wild with the native grasslands and wetlands much of Houston was built on," as Davis Land of Houston Public Media described in September, suggesting that improving these prairie wetlands could have mitigated the flooding.
"Sprawl is only part of the story," adds Kimmelman. "Houston is also built on an upbeat, pro-business strategy of low taxes and little government....It encapsulates a potent vision of an unfettered America."
Harvey has exposed more than just Houston's dangerous development patterns. It has shed light on political divides between Texas and its largest city, and ideological divides with the nation. And these divisions are exacerbated by climate change, regardless whether Texas politicians acknowledge its existence.
Houston is a blue city with a black mayor in a bright red state. Here, especially in the hurricane's wake, debates over the way ahead have split conservatives from one another and put environmentalists at odds with advocates of affordable housing.

"Don't California my Texas" has become a rallying cry for Republican state lawmakers and a theme repeated by the governor,

Greg Abbott,

who has complained about "a patchwork quilt of bans and rules and regulations that is eroding the Texas model."
Urban and environmental planners, scientists and academicians like Sam Brody, a flood scientist at Texas A&M University, point to development in the wrong places in Houston and surrounding Harris County as being a key contributor to the intensity of the Harvey floods.
"We're piling in people with roads and rooftops and parking lots into these low-lying coastal areas and exacerbating these problems," Brody tells Christopher Joyce, NPR's science desk correspondent, on Nov. 9. "And that is an urban, human development, built-environment problem."
Gov. Abbott, on the other hand, "believes cities are the culprit," adds Kimmelman...."Mr. Abbott has complained about 'political demagogues using climate change as an excuse to remake the American economy.'"
The division between city and state has shown up in legislation as well as personalities.
A bill that would have allowed Harris County merely to issue the equivalent of parking tickets to developers violating floodplain regulations — the sort of regulations that control flooding — was vetoed by the governor. Two other bills to study flooding in the Houston region, introduced in the last legislative session, died in committee.
Steven Conn, a historian and author of "Americans Against the City," a Top Ten book for 2015 by Planetizen, told Kimmelman:

"The whole trans-Mississippi pioneer enterprise was in fact brought to you by the federal government," says Conn.

Houston's unregulated sprawl, Mr. Conn added, gives physical form to this politics of "decentralization and anti-statism."
Apart from development in a time of worsening climate change, Kimmelman delves into Houston's history and progressive politics, making for an interesting, long read.
FULL STORY: Lessons From Hurricane Harvey: Houston's Struggle Is America's Tale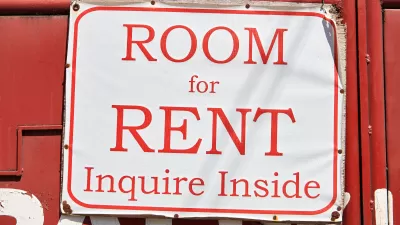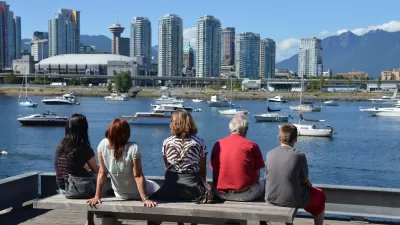 Ten Signs of a Resurgent Downtown
In GeekWire, Chuck Wolfe continues his exploration of a holistic and practical approach to post-pandemic urban center recovery, anchored in local context and community-driven initiatives that promote livability, safety, and sustainability.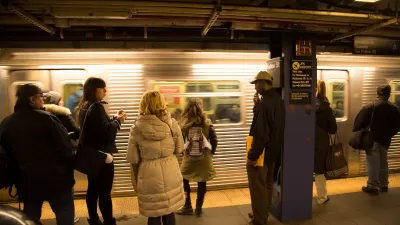 Off-Peak is the New On-Peak
Public transit systems in major U.S. cities are starting to focus on non-rush hour travelers as pre-pandemic commuting patterns shift and transportation needs change.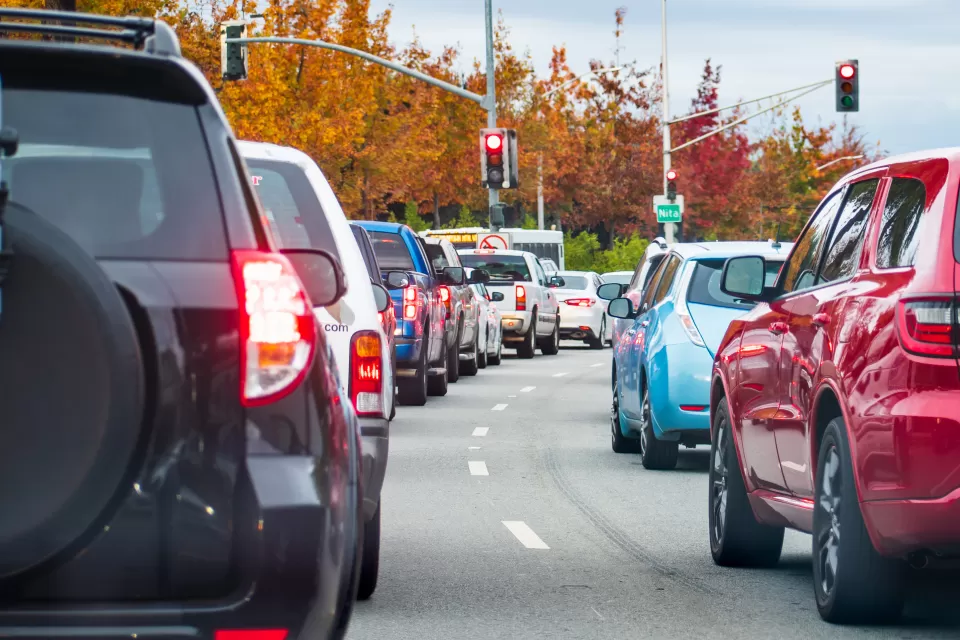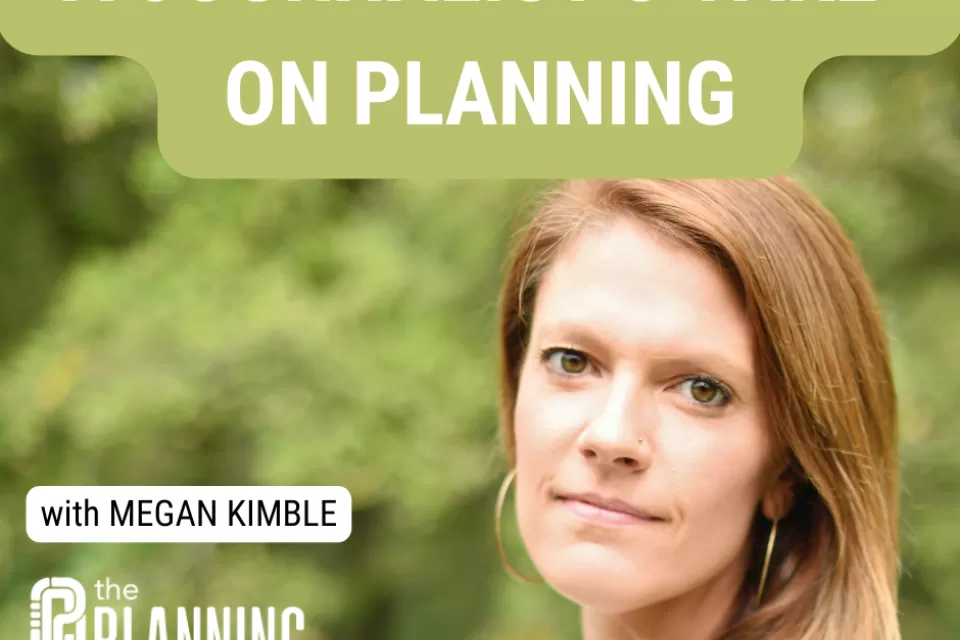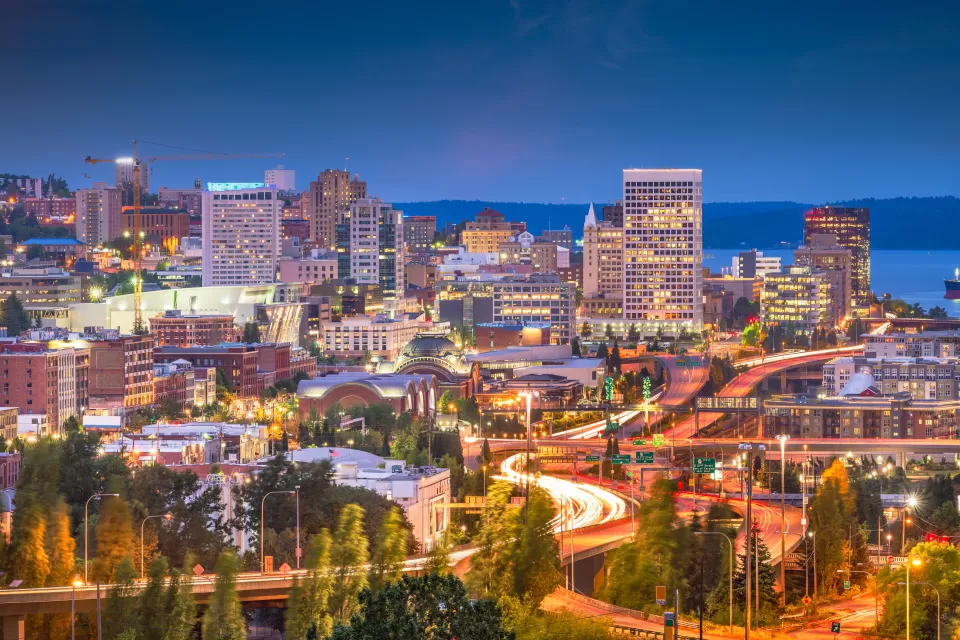 This six-course series explores essential urban design concepts using open source software and equips planners with the tools they need to participate fully in the urban design process.
Learn the tools for implementing Universal Design in planning regulations.
View More