Affordable, quick-build 'tiny homes' can serve as a key stepping stone to a permanent housing situation for people experiencing homelessness.
---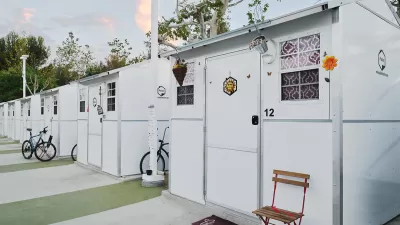 With high costs and an inadequate supply putting affordable housing out of reach for more and more Americans, cities around the country are turning to a new form of small, temporary housing units as one tool in the broader project of eliminating chronic homelessness and connecting unhoused people with the services they need. Sometimes known as 'tiny homes,' the micro-units are designed to be built quickly and affordably, providing individual shelter and security for people experiencing homelessness and filling a critical gap in the system.
Planetizen recently spoke with Amy King, founder and CEO of Pallet Shelter, a public benefit company specializing in low-cost, quick-build temporary shelters, about how temporary housing solutions can play a role in getting more unhoused people into safe housing and connecting them with service providers.
The Pallet design is informed by the lived experiences of its staff, 80 percent of whom have experienced homelessness or other conditions requiring temporary housing. The product aims to deliver an affordable, quick-build solution while offering privacy, security, and dignity for residents. Made with aluminum framing, fiberglass reinforced plastic, and a foam insulating core, the units can be assembled in under an hour and at a much lower cost than traditional housing.
To King, the biggest obstacle to ending chronic homelessness is a lack of investment in services. Although products like Pallet can provide a safe waypoint, the "magic of rehabilitation and opportunity," King says, lies in service provision, particularly for mental health services. Pallet Shelter projects sometimes encounter local opposition due to the stigma associated with supportive housing and the aversion to visible homelessness. This, coupled with other challenges like finding affordable land for a Pallet site and low political will to fight for this type of development, can pose barriers to projects. King says Pallet has dedicated a team on their staff to solving these challenges and helping cities plan effective and successful temporary housing programs.
In response to safety concerns prompted by two incidents of fires at Pallet Shelter communities in Banning and Oakland, California, King says the company is taking action to minimize safety risks in the design and construction of the structures themselves, as well as working with cities and agencies that manage the sites to educate them on best practices in the design of sites, spacing, the storage of items in and near the units, and safe practices by residents. In one Sacramento community using Pallet homes, residents can access on-site storage separate from their units to keep their belongings secure and minimize fire hazards.
King emphasizes that companies like Pallet Shelter are not a silver bullet and don't purport to offer a permanent solution to the housing crisis. But, King points out, small, affordable shelters can help cities get people into temporary housing fast and start the engagement process with service providers. In places with extreme weather, temporary shelter can be lifesaving. It can also provide a safe living space while people stabilize their lives and engage with the cumbersome bureaucracy that unhoused people often face, such as acquiring lost identification documents, getting healthcare services, and waiting for more permanent housing.
King also points out that many people overestimate the length of time that people are homeless. Not everyone experiencing homelessness needs permanent supportive housing and services. Many people, in fact, just need a short amount of time to get back on their feet, reorganize their lives before returning to housing they lived in before or other housing in their home communities. Temporary shelters can offer a safe, private, round-the-clock place to stay at lower cost than traditional shelters, many of which close during the day, have strict rules, or can't accommodate belongings and pets. A Pallet community in Grand Junction, Colorado became the first of its kind to include design features specifically for pets, which often serve as a crucial support system and a major reason why people decline offers of shelter.
In Vancouver, Washington, the city's first Safe Stay community, opened in December 2021, served 46 people and made 14 successful transitions to housing in its first six months. The average stay prior to finding housing was 130 days. The community, located on the former site of a sizeable encampment, has also seen a significant drop in law enforcement calls.
King believes ensuring that city officials, community groups, and other stakeholders understand the Pallet model is key to gaining support, and recommends that interested parties visit existing Pallet communities to see how they function and hear from residents and service providers in person. Advocates can also engage in work that can help speed up the process, such as pre-identifying appropriate sites for microhousing communities, seeking out potential partnerships with service providers, landowners, and city agencies, and promoting success stories that demonstrate the social benefits of temporary shelter communities as an option for transitional housing that is easily and quickly deployed.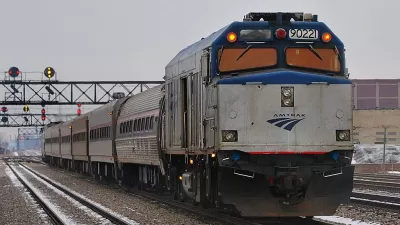 Amtrak Ramping Up Infrastructure Projects
Thanks to federal funding from the 2021 infrastructure act, the agency plans to triple its investment in infrastructure improvements and new routes in the next two years.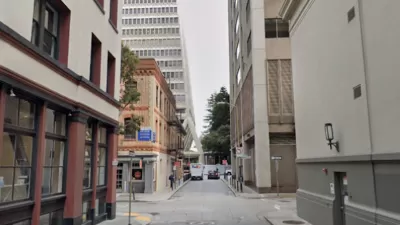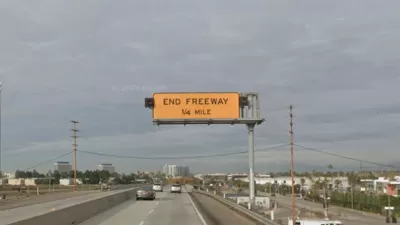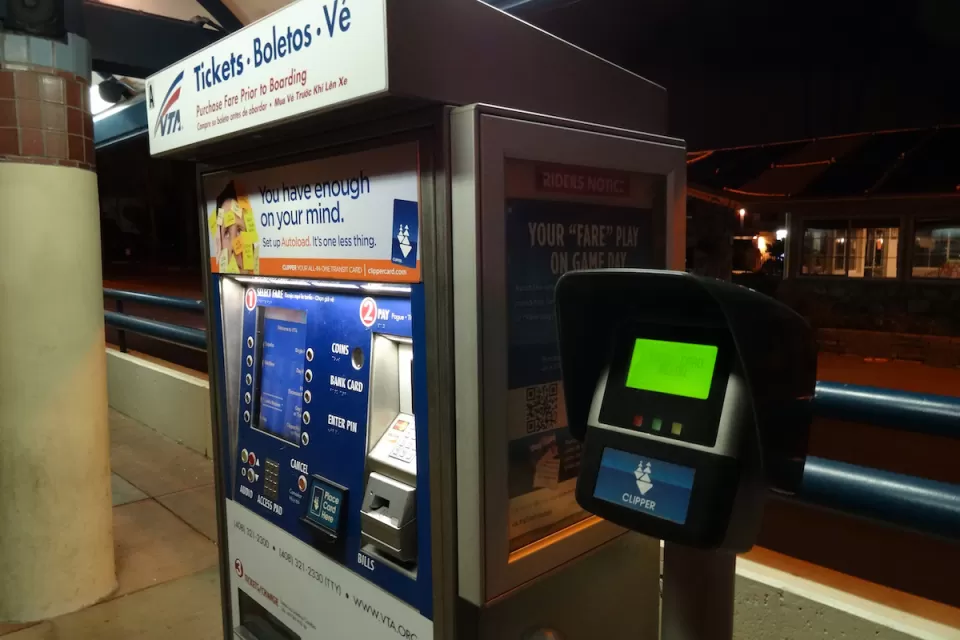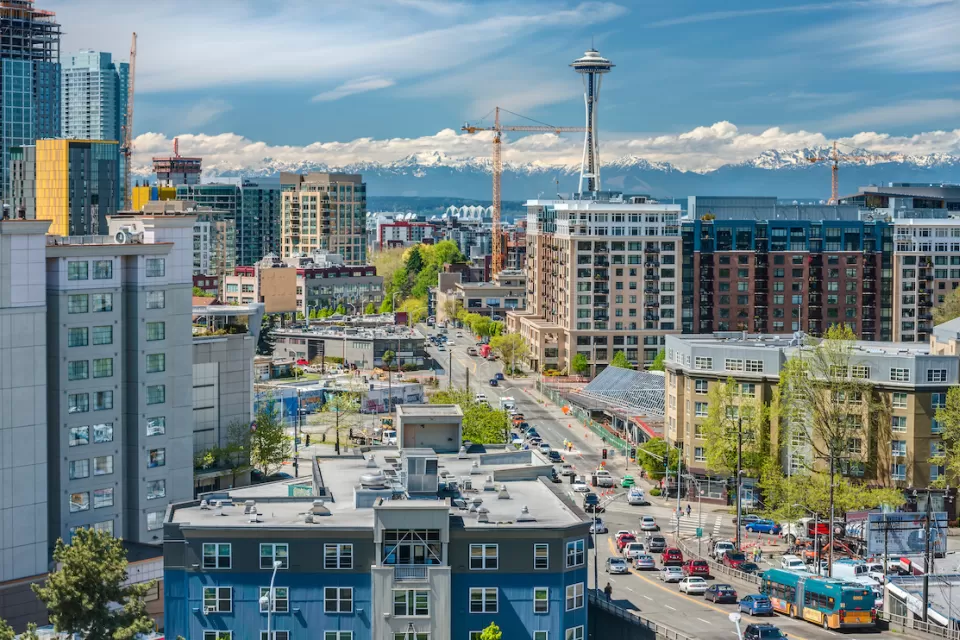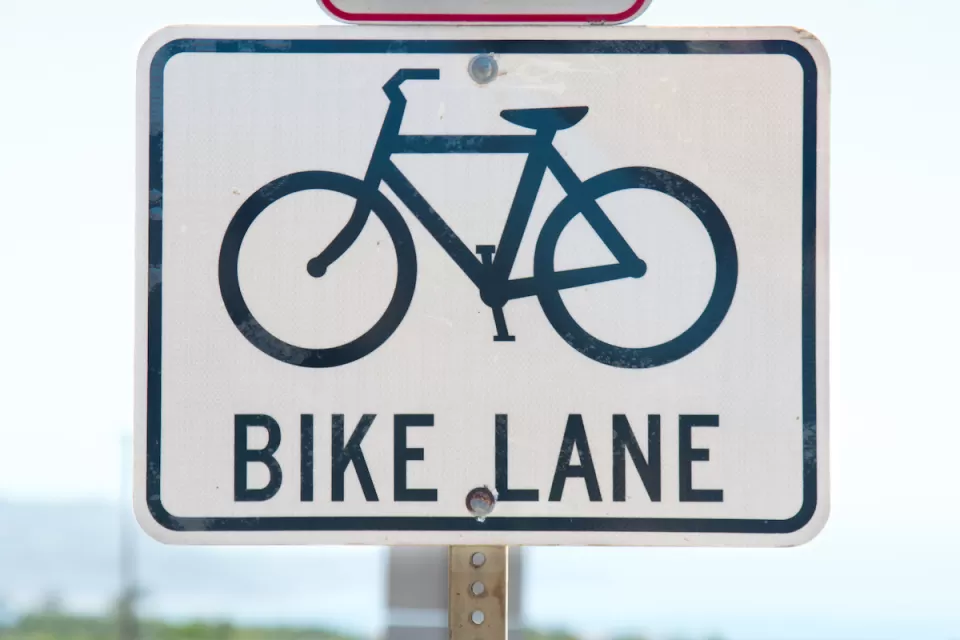 Report: U.S. Biking Boom Slows
The pandemic bike boom is petering out, but more Americans are biking than ever before, signaling a need for cities to keep improving bike infrastructure and make roads safer for cyclists.
This six-course series explores essential urban design concepts using open source software and equips planners with the tools they need to participate fully in the urban design process.
Learn the tools for implementing Universal Design in planning regulations.
View More