Compact, multimodal urban villages can provide independent mobility for people with disabilities (PWD), ensuring that everybody can enjoy freedom, opportunity, and romance.
---
This is the latest in my series concerning why and how to create urban villages:
Every community has diverse travel demands, including people with disabilities (PWD) and other special mobility requirements. With good planning, everybody can enjoy freedom, opportunity, and romance, even if they depend on mobility aids such as walkers and wheelchairs.
According to the National Household Travel Survey, about 9 percent of U.S. residents are people with disabilities (PWD). Ability advocates describe the rest of us as "temporarily abled," which recognizes that most people will spend part of their lives with some sort of mobility impairments.
People with disabilities tend to have lower-than-average household incomes, driver's licensure rates and vehicle ownership rates, and rely more on walking, transit and automobile passenger than non-disabled people. More than half (51 percent) live in households with annual household incomes under $25,000, compared with 15 percent of people without disabilities, and less than half are drivers, compared with 69 percent of non-disabled people.
Planners have a professional responsibility to serve the needs of people with disabilities, and most of us have personal reasons to do so, since our family members, friends, and future selves may have impairments. If you want to age in place, you should help make your community accessible to all abilities and incomes.
Fortunately, new technologies, such as electric wheelchairs, can provide a high degree of independent mobility to people with disabilities, but they are only as good as the weakest link in the pedestrian network. A single obstacle—a gap in a sidewalk, a step, or a curb without a ramp—can be an insurmountable barrier. Applying universal design principles ensures that pedestrian facilities accommodate all users including PWD, parents with strollers, workers with handcarts, and tourists with wheeled luggage.
Roadway engineers use a design vehicle, typically a fire or garbage truck, to define the minimum size and weight that a road must accommodate. The same concept can be applied to pedestrian facilities. What is the design vehicle for sidewalks? The traditional walkway design vehicle was a single wheelchair, but to accommodate sociability and romance, sidewalks in commercial and recreational areas should be wide enough to accommodate PWD couples wheeling side-by-side.  
People with disabilities need more than just accessible pedestrian facilities, they also need accessible neighborhoods, what I call Urban Villages, where most commonly used services—stores, healthcare facilities, parks, restaurants and pubs—are easy to reach by walking or rolling, without the inconvenience and costs of automobile or public transit travel.
The Economics
Let's consider the economics of PWD transportation.
An adult walker (technically called a rollator) typically costs $100 to $500.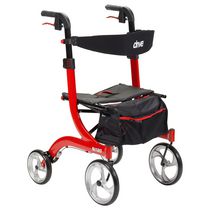 A manual wheelchair typically costs $200 to $800.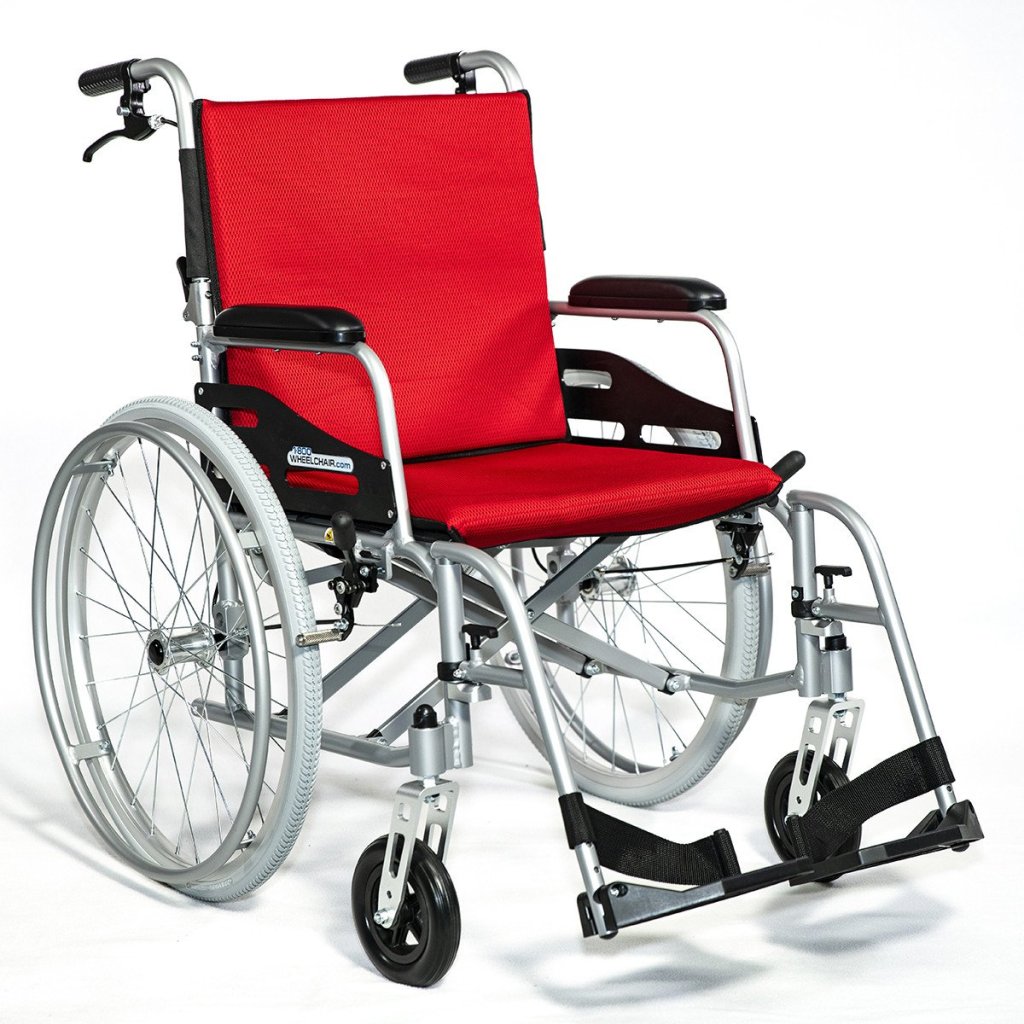 An electric wheelchair typically costs $1,200 to $12,000.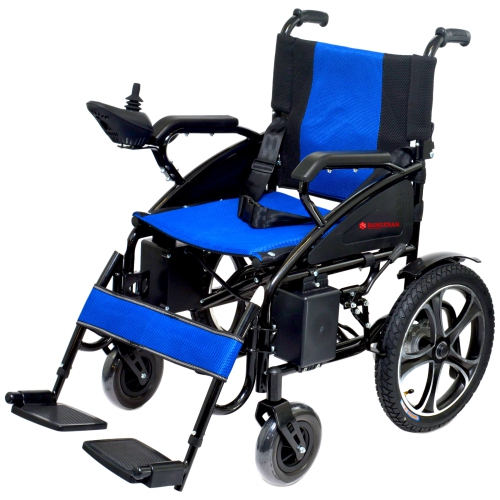 Fixed-route buses and trains typically cost $2.00 to $5.00 per trip. They are limited in service time and area, and require users to access stops and stations.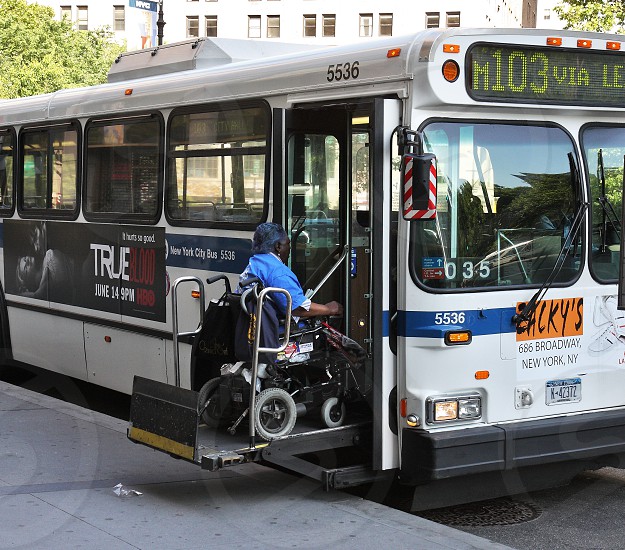 Paratransit services, which provide door-to-door transportation for people with disabilities, typically cost $2.00 to $6.00 per trip. They are often limited in service time, area, and number of monthly trips provided to each user.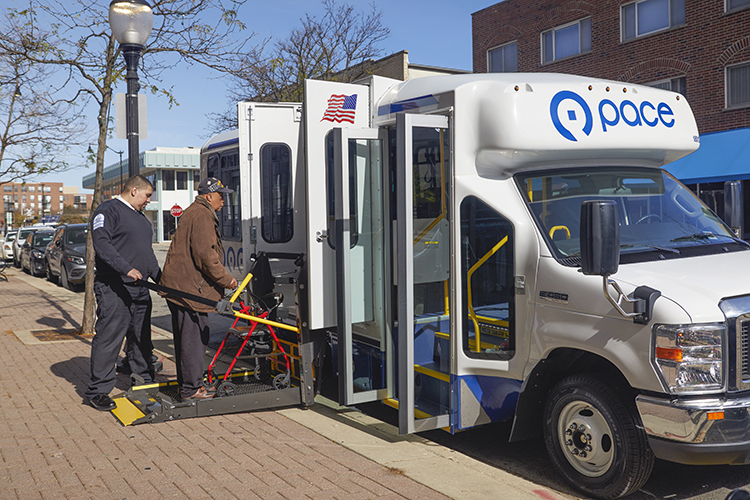 Taxi or ridehailing services typically cost $2.00 to $4.00 per mile, and about twice that for special vehicles that accommodate wheelchairs. Some jurisdictions offer taxi subsidies to people with disabilities.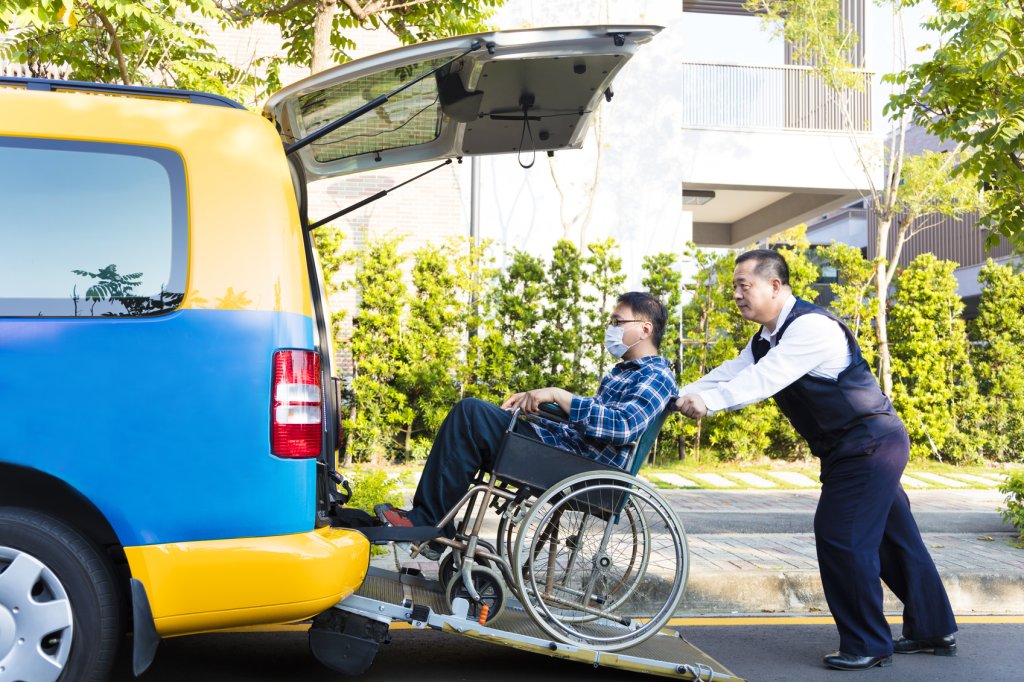 A wheelchair-accommodating van typically cost $40,000 to $60,000 new, or about half that for good quality used. Including purchase or lease payments, fuel, maintenance, insurance and parking expenses, this typically totals $500 to $1,000 per month.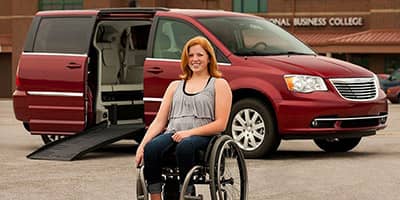 The table below summarizes these options.
| | |
| --- | --- |
| Mode | Costs |
| Manual wheelchair | $200 annual |
| Electric wheelchair | $1,000 annual |
| Conventional transit | $2 to $4 per trip |
| Mobility services | $2 to $6 per trip |
| Taxi or ridehailing | $2 to $6 per mile |
| Private van with wheelchair lift | $6,000 to $12,000 per year |
Experts define affordability as households being able to spend less than 45 percent of their budget on housing and transportation combined. For a typical household that spends 30 percent of its budget on housing, this leaves 15 percent for transportation. This means that a wheelchair-accommodating van is only affordable for the minority of PWD households that earn more than $50,000 annual income, and since only about half of PWD can drive, most users would need to rely on somebody else to chauffeur them around.
To attend a social event, visit a pub, or go on a date, a suburban PWD must ask a family member or friend to drive, pay $15 to $25 each way for a taxi or ridehailing ride, or accept the schedule constraints of paratransit service. This can be belittling, expensive and inconvenient. 
This indicates that most PWD are far better off, with more freedom, opportunity and dignity, if they can live in an urban village with the following features:
Unfortunately, only a small portion of North American neighborhoods have these attributes, and because urban villages are increasingly popular their housing tends to be unaffordable. The best way to help people with disabilities and prepare for our future selves is to increase the supply of affordable and accessible housing in urban villages, and to ensure that new neighborhoods are planned based on these principles.
This is good news. Urban village planning offers freedom, opportunity, and romance for everybody, including our future selves.
Information Resources
AARP and CNU (2021), Enabling Better Places: A Handbook for Improved Neighborhoods, American Association of Retired Persons.
The Access Board is a U.S. federal agency that develops guidelines and standards for accessible design.
Access Exchange International is a non-profit organization that promotes cost-effective access to public transportation for disabled persons in developing countries.
Kristin N. Agnello (2018), Zero to 100: Planning for an Aging Population, Plassurban. 
Stephen Brumbaugh (2018), Travel Patterns of American Adults with Disabilities, Bureau of transportation Statistics.
CDC (2020), Disability Impacts All of Us, Center for Disease Control.
Cities for All is an international campaign to make all cities inclusive and accessible.
Gehl Architects (2013), Istanbul: An Accessible City – A City for People, EMBARQ Turkey.
International Transport Forum Accessibility Resources provides information on practical ways to achieve more universal design.
Todd Litman (2022), Urban Village Planning Checklist, Planetizen.
Todd Litman and Tom Rickert (2005), Evaluating Public Transit Accessibility: 'Inclusive Design' Performance Indicators for Public Transportation in Developing Countries, Victoria Transport Policy Institute.
NACTO (2016), Global Street Design Guide, National Association of City Transportation Officials and the Global Designing Cities Initiative.
---
The Right to Mobility
As we consider how to decarbonize transportation, preserving mobility, especially for lower- and middle-income people, must be a priority.
Early Sharrow Booster: 'I Was Wrong'
The lane marking was meant to raise awareness and instill shared respect among drivers and cyclists. But their inefficiency has led supporters to denounce sharrows, pushing instead for more robust bike infrastructure that truly protects riders.
This six-course series explores essential urban design concepts using open source software and equips planners with the tools they need to participate fully in the urban design process.
Learn the tools for implementing Universal Design in planning regulations.
View More