In "A History of Street Networks," Lawrence Aurbach discusses the intellectual movements driving the growth of suburban-style street design.
---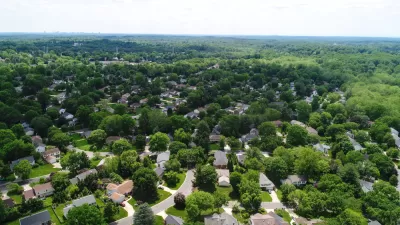 A typical American suburb is not much fun for pedestrians. Walking from one house to another is difficult because a maze of cul-de-sacs force walkers to go out of their way to find the right house. And crossing a commercial street is even harder, because the streets can be as many as six or eight lanes wide, encouraging high-speed automobile traffic. How'd we get to this point?
In A History of Street Networks, Laurence Aurbach explains, going through the centuries to discuss various strategies for separating high-speed vehicles and walkers. Even before the invention of the automobile, some cities separated walkers and horses; for example, ancient Rome had sidewalks to protect them from each other. And in ancient Rhodes and Alexandria, "wide streets for harbor-freight traffic bypassed the city centers" (p. 122).
But as vehicles of all types became faster and more numerous, separation became more important. By the start of the 20th century, city streets "were plied by carriages, carts, wagons, omnibuses, electric streetcars, pedestrians, equestrians, bicycles, motorcycles, autos, trucks and more" (p. 119). Although many of these vehicles were quickly supplanted to automobiles, cars became faster and more dangerous, thus creating more elite support for separating residential streets from major streets.
Aurbach discusses a variety of thinkers who favored such changes. As early as 1903, journalist Charles Mulford Robinson suggested that a city should have a network of wide, straight arterials for commercial traffic. Residential streets would be designed to carry a minimal amount of through traffic. In poorer areas the local street network would have diagonal streets to shorten walking time to neighborhood greens; however, the diagonals would not make important connections outside the neighborhood, and thus were unlikely to attract major businesses. Richer areas would have curving, indirect streets to keep out traffic.
A few years later, Raymond Unwin built the UK's Hampstead Garden Suburb, which included numerous cul-de-sacs to protect houses from automobiles. These cul-de-sacs had pedestrian paths connecting to nearby parks, unlike most modern cul-de-sacs. Like Robinson, Unwin believed that main arterials should carry all through traffic, and increases in traffic volumes should be accommodated by widening arterials. Unwin eventually became chief housing architect at the UK Ministry of Health, which subsidized local working-class housing projects proposed by local governments. In the 1920s, British local governments built or subsidized 1.3 million housing units, 56 percent of the nation's new housing. In these developments, cul-de-sacs were standard, while traditional grid streets were rare.
American thinkers built on Unwin's work. For example, in 1921 architect Henry Wright wrote an article describing the ideal residential area as a "broad toothed comb" (p. 179). Main avenues with commercial uses would form the spines of the comb, and residential areas of houses would be the teeth of the combs. The blocks' interiors would be corridors of green space. Wright's article was edited by Clarence Stein, who formed the Regional Planning Association of America (RPAA). In the 1920s, RPAA president Alexander Bing created a housing corporation to build Radburn, a cul-de-sac-dominated development in the New Jersey suburbs of New York. Radburn had parks and a school in the interior, and retail stores at its fringes. Because of Radburn's network of pedestrian paths between residential streets, it is far more walkable than most modern suburbs. The federal government built three projects designed to be similar to Radburn (Greenbelt, Maryland; Greenhills, Ohio; and Greendale, Wisconsin).
In the 1930s, the federal government stepped in. In 1930, the Hoover Administration sponsored a conference on housing, dominated by real-estate developers and RPAA supporters. The report cited Radburn more than any other project, and criticized grid streets for causing an "endless spread of urban expansion" (p. 184) into residential districts. The report also endorsed long blocks that reduced the number of intersections, and suggested that only areas with "sound design" should receive federal mortgage financing.
After President Roosevelt took office in 1933, the Federal Housing Administration (FHA) was established. FHA guaranteed mortgages, which meant that it would pay a loan if a homeowner defaulted. However, developers had to submit detailed project plans to quality for FHA guarantees. In 1935, FHA issued booklets to explain its design principles, recommending large blocks and cul-de-sacs, in order to protect homes from traffic and exploit oddly shaped areas. In particular, FHA recommended that "the number of external connections to bordering roadways should be limited… [and] plans should be made with the assumption that all households would own at least one car" (p. 189). The design standards were technically voluntary, but financing similar to FHA's was not available in the open market. As a result, by 1967, 30 percent of dwellings built since 1935 were FHA-financed. And local planning commissions often adopted standards similar to FHA's, extending FHA influence further. But as cul-de-sacs spread, the pedestrian pathways originally contemplated by Unwin, Stein and other intellectuals did not; developers rarely considered them worth the expense.  Thus, government anti-grid regulation and the private market combined to reach a worse (from a pedestrian's perspective) result than either would have created alone.
In the second half of his book, Aurbach shows that while this was going on, the auto industry, an engineering profession supported by that industry, and federal highway bureaucrats lobbied government for another form of traffic separation: expressways for automobiles, from which pedestrians and streetcars were excluded. The bureaucracy also sought to make surface streets more automobile-oriented: a committee created by the federal Bureau of Public Roads and the Automotive Safety Foundation (a private group created by the road-building and auto industries) proposed a "functional classification" system dividing streets into expressways, arterials (surface streets designed for high-speed auto traffic), local streets (quiet residential streets) and collectors (streets designed to connect arterial and local streets). Other highway lobby groups issued manuals recommending that arterials be designed to support high-speed traffic, causing these arterials to be dangerous places for people on foot. Another highway lobby group issued a manual in 1957 that recommended that arterials be designed for a regular traffic flow of 40 miles per hour, and that intersections be four times further apart than in traditional urban neighborhoods.
All of these policies combined to create the suburban status quo. A low number of intersections and high number of cul-de-sacs meant that drivers had to use arterials and expressways for most trips, which means that lots of drivers are using highway-like streets that are often both congested and dominated by fast-moving traffic- neither of which is pleasant for walkers. Long blocks mean that walkers have to go out of their way to get to a residential street, because fewer such streets intersect with arterials. And the cul-de-sacs that were designed to protect pedestrians from traffic instead made it difficult for pedestrians to get from one destination to another. 
---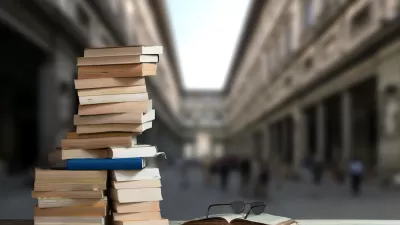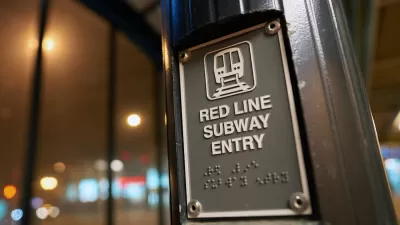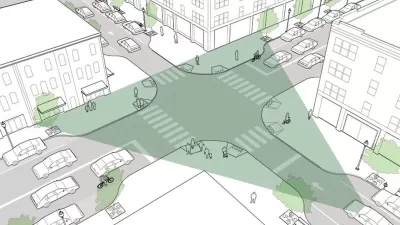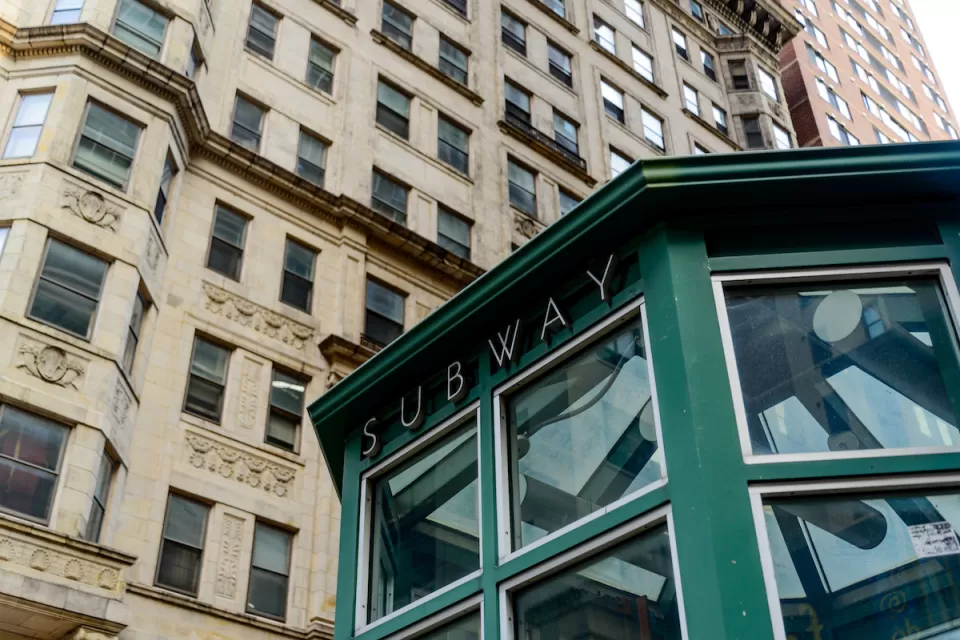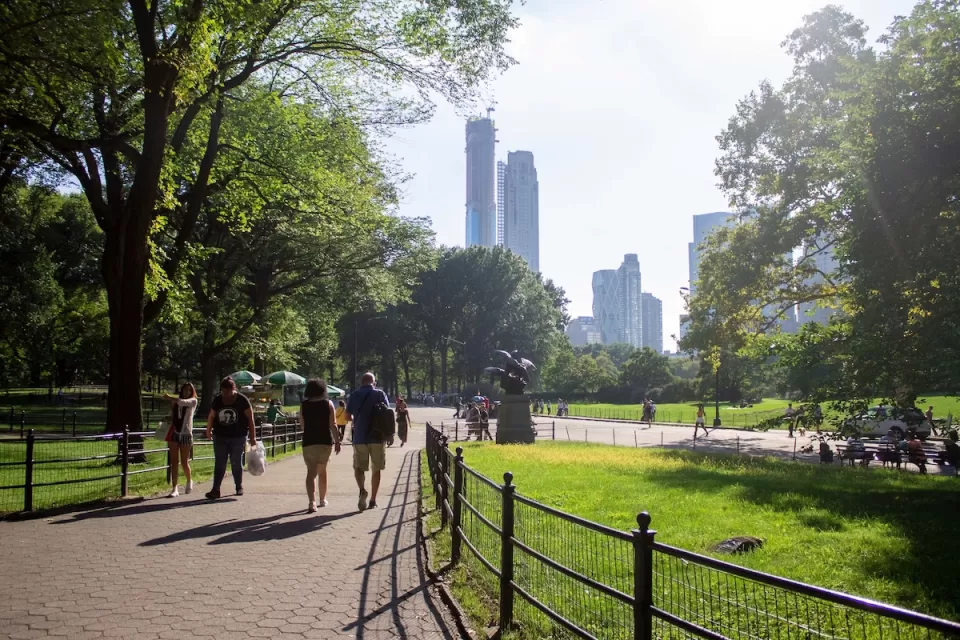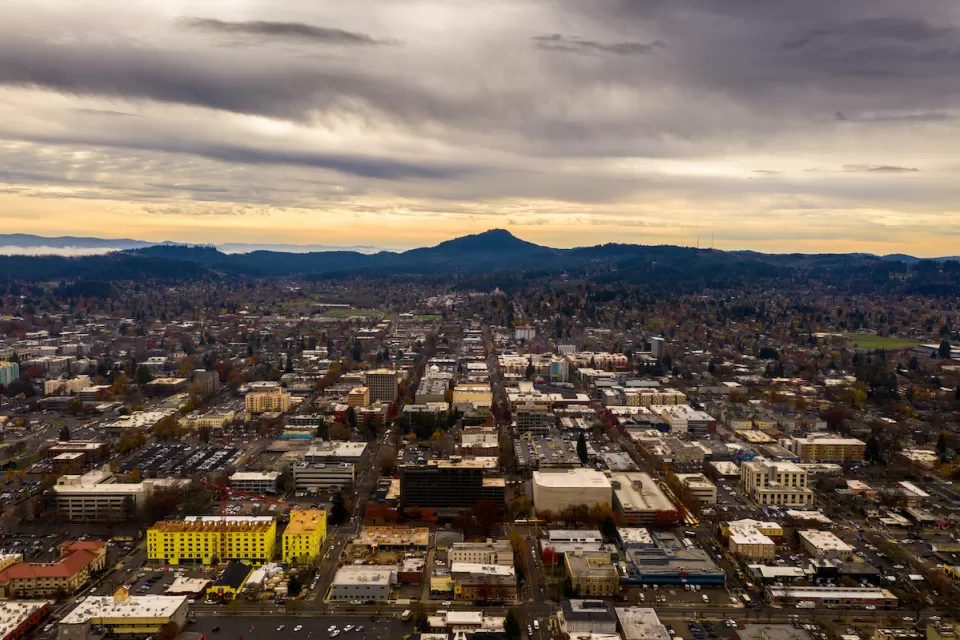 Eugene Ends Parking Minimums
In a move that complies with a state law aimed at reducing transportation emissions, Eugene amended its parking rules to eliminate minimum requirements and set maximum parking lot sizes.
This six-course series explores essential urban design concepts using open source software and equips planners with the tools they need to participate fully in the urban design process.
Learn the tools for implementing Universal Design in planning regulations.
View More