Global Agreement Reached to Limit 'Super Greenhouse Gas Emissions'
An historic agreement reached by 170 global leaders in Kigali, Rwanda on October 15 to limit hydrofluorocarbons could have more of an impact on reducing climate change than the carbon emission agreement reached in Paris ten days earlier.
"The talks in Kigali, the capital of Rwanda, did not draw the same spotlight as the climate change accord forged in Paris last year," reports Coral Davenport, climate and energy reporter for The New York Times. "But the outcome could have an equal or even greater impact on efforts to slow the heating of the planet."
While the Paris agreement included pledges by nearly every country to cut emissions of heat-trapping carbon dioxide from the fossil fuels that power vehicles, electric plants and factories, the new Kigali deal has a single target: chemical coolants called hydrofluorocarbons, or HFCs, used in air-conditioners and refrigerators.
The agreement amends the 1987 Montreal Protocol on Substances that Deplete the Ozone Layer that protects the earth's fragile ozone layer. HFCs and other fluorinated gases (F-gases) have "become increasingly used as replacements for ozone-depleting substances that are being phased out under the Clean Air Act," according to the Environmental Protection Agency.
"The amendment will allow the use of ozone-saving Montreal Protocol to phase-out HFCs, a set of 19 gases in the hydroflurocarbon family that are used extensively in the air-conditioning and refrigeration industry," reports Amitabh Sinha for The Indian Express. "HFCs are not ozone-depleting but are thousands of times more dangerous than carbon dioxide in causing global warming."
"By acting now, we're avoiding up to a full half a degree centigrade of warming by the end of the century," stated the jubilant EPA Administrator, Gina McCarthy.
While we have seen many significant successes under President Obama's leadership in fighting climate change, this day will unquestionably be remembered as one of the most important in our effort to save the one planet we have. It is truly an exciting time for all of us who have worked so hard to achieve this new level of success, and as head of the U.S. delegation, I could not be more delighted with the outcome of the negotiations and our collective resolve. The prospects for the future of our planet are bright.
"In general, fluorinated gases are the most potent and longest lasting type of greenhouse gases emitted by human activities," according to the EPA. While composing only a small percentage of greenhouse gas emissions, HFC "emissions are increasing by 10 to 15 percent on an annual basis globally," stated McCarthy.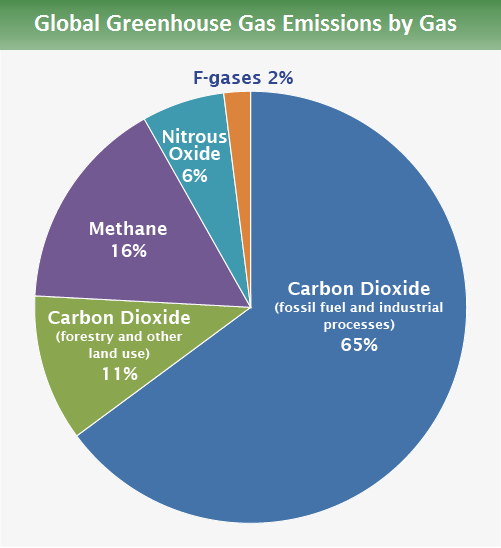 Published on Saturday, October 15, 2016
in
Topics