Lessons learned in an earthquake's aftermath
The response to Ecuador's 7.8-magnitude earthquake went beyond just physically rebuilding the hardest hit cities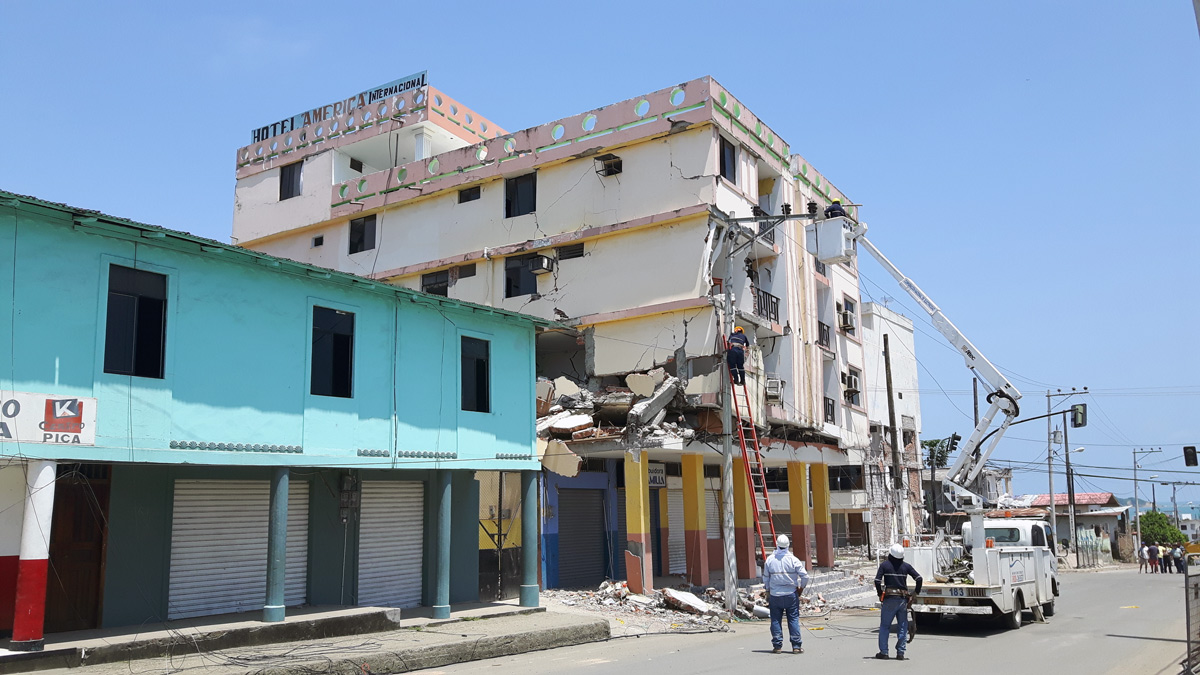 Disasters are never entirely natural; the risks inherent in our environment can be amplified or diminished by any number of factors, from culture to politics and economics.
Similarly, building back effectively after events like hurricanes and earthquakes is never a simple construction exercise. For engineers working in disaster relief, a strong understanding of the local context and an ability to collaborate with a wide range of stakeholders is as important as technical prowess.
For two Arup staff members who traveled to Ecuador in the wake of April's 7.8-magnitude earthquake, these lessons were abundantly clear. Part of a UK-government-backed team of seismic experts, Anna Pavan from our Madrid office and Francisco Pavia from our Bogotá office spent 10 days assisting the Ecuadorian military's relief efforts. Most of their work focused on Pedernales, one of the cities hit hardest by the quake.
Image credit: Arup
Topics