Reporting from the world's most polluted capital, Julie McCarthy speaks with Ari Shapiro on NPR's "All Things Considered." McCarthy talks glowingly about how successful the two-week trial went in reducing pollution and congestion even more so.
---
Julie McCarthy, NPR's international correspondent based in New Delhi, India, clarifies that the air pollution mitigation data from the trial program is not consistent, with some reports indicating the pollution reduction was as low as 10 percent, and others as high as 40 percent. But what does seem clear is that congestion was reduced.
(T)his was the no. 1 topic of conversation in the public. They were very engaged in this, and congestion was noticeably down and it was a pleasure driving around. The trips were faster, there were fewer cars, there was less idling in the car. [Listen here.]
"I have never heard anyone say driving in New Delhi is a pleasure," quips Ari Shapiro, host of "All Things Considered."
"Well, it was because you had a sense of space on the roads," responds McCarthy. "Normally, you simply don't have that and there's a lot of time in traffic jams. You inch along in Delhi. That wasn't the case this time."

"If the program seemed so successful, why is the government putting it on hold until May or June?" asks Shapiro.
Turns out there are important issues that need to be considered, e.g. "tweaking exemptions" that include women and motorcycles, which "make up 60 percent or more of registered vehicles in this city." And planners "want to discourage people from gaming the system by buying a second car. They actually do that," states McCarthy.
However, she clarifies that it also has to do with the nature of government there.
(T)here's not the sense of urgency in Delhi that you find in, say, Beijing. You know, even though Delhi is more polluted according to the World Health Organization, there's been an apathy here and a slowness to grasp the magnitude of the health problem. 
For example, McCarthy notes that one reason for halting the program was that "local politicians don't want to disrupt this all-important exam season which takes place in March and April. They want these kiddies to be able to be taken to school and back any day of the week by their parents."
One good sign is the recognition of how much the congestion reduction was appreciated, consequently "the environmentalists want to see a congestion tax [or congestion charge]," states McCarthy.
It worked to great effect in London - where you were simply charged to come into the center of the city [known as a cordon charge.] The city's going to need to regulate sources of pollution other than cars, other than vehicles, like the coal-burning plants that power this city.
China announced in 2014 that it will ban coal burning in the Beijing region by 2020. "And yet India intends to triple its production of coal by 2030," wrote McCarthy in an NPR article last November ahead of the Paris Climate talks.
FULL STORY: Indian Capital Suspends Odd-Even Car Experiment To Curb Pollution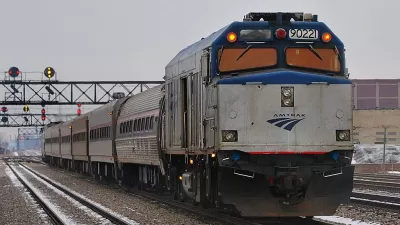 Amtrak Ramping Up Infrastructure Projects
Thanks to federal funding from the 2021 infrastructure act, the agency plans to triple its investment in infrastructure improvements and new routes in the next two years.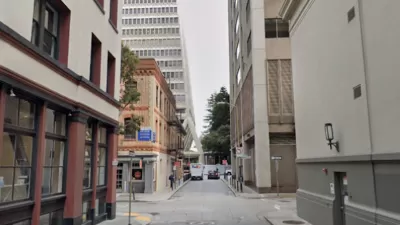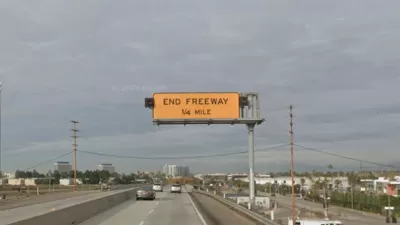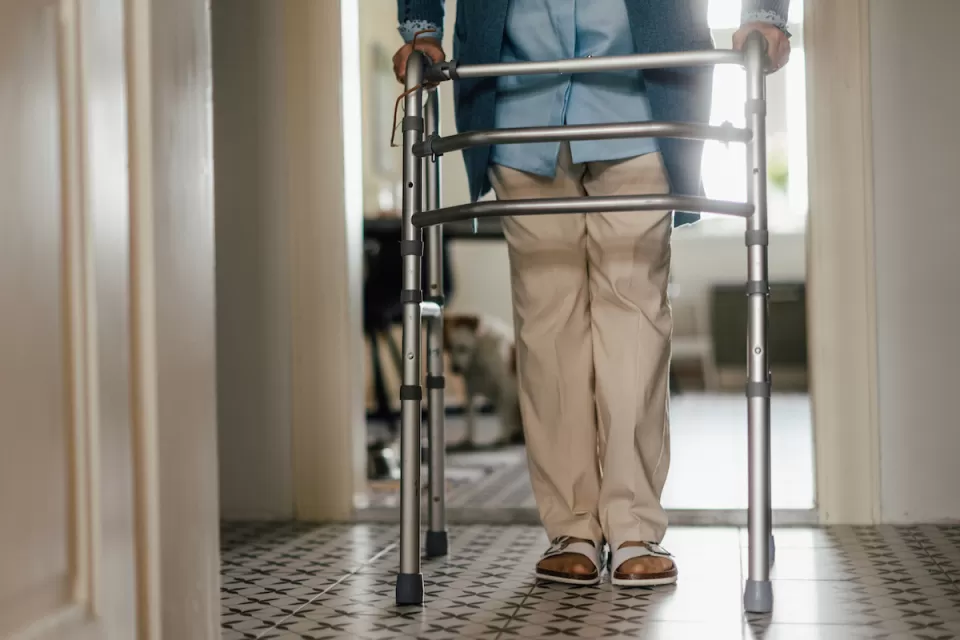 This six-course series explores essential urban design concepts using open source software and equips planners with the tools they need to participate fully in the urban design process.
Learn the tools for implementing Universal Design in planning regulations.
View More