Crowdfunding platforms have attracted attention for their capacity to bring together likeminded people from far-flung corners of the world. Worth building on, however, is the ability of some platforms to bring together neighborhoods and communities.
---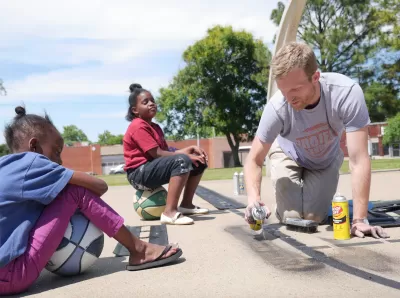 In the past few years, citizens and community groups in cities worldwide have planned, funded, and carried out a growing number of neighborhood improvement projects with the help of civic crowdfunding platforms, such as ioby, Spacehive (UK), and Catarse (Brazil), or more general crowdfunding websites, such as Kickstarter or RocketHub. These projects, typically inexpensive and quickly implemented, have included public art, community gardens, pop-up festivals, and even protected bike lanes. Though growing in number, the scope of these projects remains modest compared to the many challenges cities face. However, we think that civic crowdfunding represents an exciting new model of community development—potentially allowing citizens to lead the physical improvement of neighborhoods and building long-term community capacity. In this article, we will situate civic crowdfunding and describe how much it can vary before introducing four key questions for the field about social inclusion, technology, democratic accountability, and impact.
Three Perspectives on Civic Crowdfunding
First, a note about our parameters: The civic crowdfunding model we discuss here includes citizen-led, citizen-funded projects that may include, but do not require, government collaboration. These projects can be viewed from three perspectives.
Crowdfunding
At first glance, civic crowdfunding resembles the crowdfunding model ubiquitous on social media. Creative professionals have used platforms like Kickstarter and Indiegogo to raise funds for projects from video games to documentary films, upending traditional industry financing models by connecting artists and producers directly with consumers and fans. More recently, changing investment rules are opening up a market for equity crowdfunding, allowing businesses to bypass the venture capital stage to raise investment capital directly from a collection of small investors. Still other models, like GoFundMe, direct small donations toward personal causes like medical expenses and tuition.
While the technology on which traditional and civic crowdfunding platforms rely is essentially the same, there are key differences in how civic crowdfunding projects are organized and supported. Civic crowdfunding projects aim to serve the public good, and are most often place-specific. Their network of supporters is also typically local, while most crowdfunding projects rely on funding from those interested in the idea or personal perks like t-shirts and early access to the product. Therefore, the donor base for civic crowdfunding projects more often originates from place-based communities and organizations, ranging from incorporated nonprofits to loosely affiliated community-based groups or networks of neighbors. As a result, civic crowdfunding is often intimately linked with existing, offline relationships. That intimacy contrasts the civic crowdfunding model with product-based crowdfunding, where potential supporters are typically separated by greater geographic distance, connected primarily through online platforms, and motivated by factors other than the improvement of their local community. Because they are driven by a shared interest in place, and in offline networks, civic crowdfunding campaigns more closely mirror other forms of local civic engagement and community development than they do other forms of crowdfunding.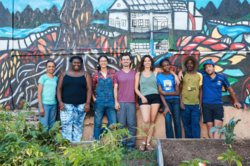 Community Development
Given their similarities, civic crowdfunding should look to the field of community development as a source of inspiration. Community development has been defined as "a process where community members come together to take collective action and generation solutions to common problems." The field encompasses diverse models of community change, including social action, mass mobilization, social planning, and locality development (for classic typologies of the field, see Checkoway 1995 and Rothman, Erlich, and Tropman 2008). Face-to-face meetings and a shared focus on the physical and social health of a specific community typically anchor community development work.
The most ambitious community development projects work to achieve comprehensive community change through multifaceted efforts to transform life in distressed urban neighborhoods. In Boston, the Dudley Street Neighborhood Initiative has developed hundreds of units of permanent affordable housing and offers a wide range of cultural and economic services, guided by a bottom-up, collective vision for the neighborhood. In Minneapolis, Hope Community has leveraged public and private investment to improve housing, build playgrounds, and sponsor community dialogs. While inspiring, projects such as these typically require substantial public and private financial resources, a community committed to participatory decision-making, and a long-term perspective on change. For these reasons, community development in many neighborhoods takes more modest forms, such as building or revitalizing playgrounds and gardens, or addressing quality-of-life concerns like pollution from heavy traffic.
Civic crowdfunding is a promising method for community development for three reasons. First, it provides a convenient way to raise a small amount of funding to use directly or to use as the matching funds often required by grants. Second, it provides a way to enlist broader support in community projects—both as funders and participants. And third, as explained below, we think civic crowdfunding can build social capital, a desired outcome of many community development efforts.
Tactical Urbanism
Some of the attention attracted by civic crowdfunding focuses on the model's shortened timeline from project concept to implementation. The sparking of change through rapid implementation is also the hallmark of tactical urbanism, a new term used to describe rapid, low-cost, temporary placemaking efforts in urban environments. For citizen leaders looking for place-based change, tactical urbanism is a low-barrier way to get started, and civic crowdfunding similarly requires only modest initial efforts. For individuals and loosely organized groups looking to make change for the first time, low barriers matter. Although there are many examples of tactical urbanism projects sparking long-term change, the effects of these projects on civic capacity and social capital are just as significant.
Civic Crowdfunding Examined
Before continuing to the four key questions suggested by these perspectives, we think it's important to note that the term civic crowdfunding encompasses a wide variety of activities. At one extreme, activists may use generic crowdfunding platforms for projects with minimal or no involvement from platform providers or existing organizations (such as projects on Kickstarter). At the other extreme, platform creators, organizations, or city governments might cultivate projects through community outreach, partnerships, and training events (an approach taken by ioby). Most projects fall somewhere in between, with some involvement by platform providers and other intermediaries, who screen which projects will be posted and provide advice for how project sponsors can achieve crowdfunding success. We think the sum of these choices–many of which are not evident on a project's donation page–may strongly influence the potential impact of civic crowdfunding on cities.
Key Questions
Too many urban neighborhoods in the United States are struggling with issues like access to fresh food, housing vacancy, and a lack of community amenities While addressing urban problems has typically required large-scale planning and policy changes, the success of techniques like bottom-up community development and tactical urbanism has shown the value of starting small to build community initiative for broader change. Considering this dynamic, we've identified four questions about civic crowdfunding that need exploration:
How can civic crowdfunding build inclusive urban communities?
How can civic crowdfunding's technology best support neighborhood improvement?
How do civic crowdfunding projects remain accountable to community interests?
How can the impact of civic crowdfunding be measured?
Inclusive Communities
Urban communities can be fragmented, and a key question for civic crowdfunding is how the practice can build more inclusive communities and not exacerbate social divisions. Writing in 1964, urban planner Melvin Webber observed that information technology proliferates  virtual communities,  which he predicted would drain life from traditional, place-based communities. In the realm of neighborhood improvement, we have observed that the network of people who care about a particular place often extends far beyond those who call that neighborhood home, to include business leaders, commuters, employees, and former residents who retain an emotional attachment to a place. Similarly, the assumption that urban neighborhoods are discrete communities is increasingly unrealistic. In our view, the typical American urban neighborhood today contains multiple communities living side-by-side. Place-based initiatives remain as some of the most important ways groups can be brought together, but they must be undertaken while acknowledging the unique culture, power, and background of different communities. Making inclusive neighborhoods requires not only addressing concerns about affordability but also pursuing broader questions for how a diverse group of people can live together in shared spaces.
Technology
While we're adopting an expansive perspective of civic crowdfunding in this article, the model's core requires technology, in the form of a web-based platform. The key question here is: How can the technology be shaped to best support neighborhood improvement—not only to help leaders fundraise successfully, but to build their capacity as civic leaders and empower them to strengthen their communities? Researchers studying websites that successfully engage many users around common tasks, such as creating software or writing the online encyclopedia Wikipedia, have concluded they succeed through a subtle combination of features that encourage continued individual participation, with those that facilitate the coordination of these contributions (Heyleighen, Kostov, and Kiemen 2013). Their perspective suggests civic crowdfunding platforms could be modified to grow user engagement beyond donation to also include, for example, the selection and development of projects and the coordination of volunteer activities for project implementation. However, developing platforms to include broader and deeper engagement requires more discussion about desired outcomes and about the value and equity of "hosting" these interactions online when some conversations may be best held in person.
Democratic Accountability
Conventional crowdfunding projects typically benefit only their creators and supporters, and generally do not raise questions of democratic accountability if they are legal. However, civic crowdfunding involves activities that, by their very nature, affect others. Even small-scale improvements on private property, like murals and community gardens, have an effect in the broader community, which might rightfully deserve a say in how their neighborhood is represented or how vacant land is used. There are two key questions here: First, how can crowdfunding projects engage with official representatives—from neighborhood organizations to city governments—to ensure their activities are accountable and coordinated? Second, how should project proponents go about consulting with affected stakeholders before implementing a project that may cause wider impacts? These questions might be answered by choices about the overall civic crowdfunding model mentioned above.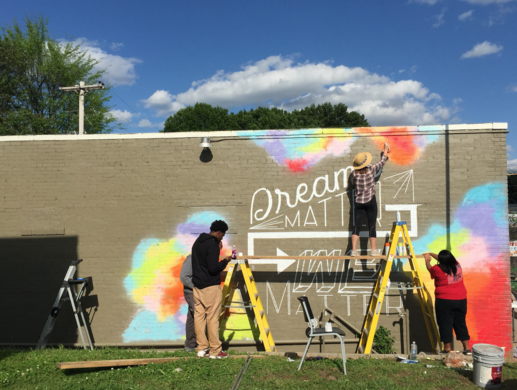 RedZone Ministries, a faith-based youth outreach initiative in the Orange Mound neighborhood of Memphis, used the civic crowdfunding platform ioby.org to raise around $2,000 for a mural collaboration with artist Erin Williams. (Image courtesy of ioby.)
Impact
Many concepts in community development—civic capacity, social capital, relational capital—are notoriously difficult to measure, making evidence of success difficult to find. That said, for participants in civic crowdfunding, the question of what larger difference their donations—of money, time, or ideas—are making is a big one. While we resist the temptation to apply an overly rigid approach to measuring impact, in light of the often small-scale nature of the projects, civic crowdfunding needs a framework to analyze the effects of these projects on leaders, participants, and the civic fabric of neighborhoods. One such promising approach may be developmental evaluation, which focuses on the importance of flexibility and learning when attempting to change complex and uncertain contexts, such as urban neighborhoods.
This article began as a conversation between the two authors about a collaborative research project. We were convinced that civic crowdfunding was a novel and potentially useful method for improving cities, but the more we talked, the more we realized the need to develop a broader understanding of the issues within which to pose research questions. In addition to allowing us to develop our ideas further, we thought such an article might enlist the broader community of people interested in technology and cities to chime in with their perspectives. Whether you're new the concept or are the founder of a crowdfunding platform yourself, we invite you to leave your reactions below.
Robert Goodspeed is an assistant professor of urban planning at the Taubman College of Architecture and Urban Planning at the University of Michigan. His research investigates how new information technologies can be used to improve the planning process and planning outcomes. 
Katie Lorah is Communications and Creative Strategy Director at ioby, a civic crowdfunding platform in Brooklyn, NY. An urban planner by training, her work centers on mobilizing community participation in placemaking and public space projects.
Works Cited
Checkoway, Barry. 1995. "Six strategies of community change." Community Development Journal 30 (1):2-20.
Heyleighen, Francis, Iavor Kostov, and Mixel Kiemen. 2013. "Mobilization Systems: technologies for motivating and coordinating human action." In Routledge Handbook on Knowledge Economy, Education and Digital Futures, edited by M.A. Peters, T. Besley and D. Araya. Routledge.
Rothman, Jack, John Erlich, and John E. Tropman. 2008. Strategies of community intervention. 7th ed. Peosta, Iowa: Eddie Bowers Pub.
Webber, Melvin M. 1964. Explorations into urban structure. Philadelphia: University of Pennsylvania Press.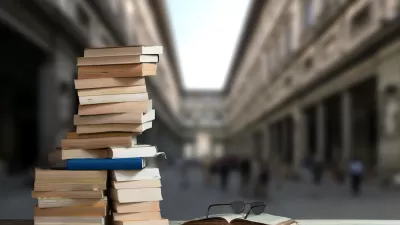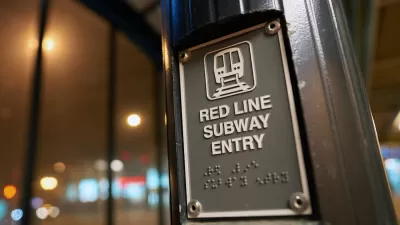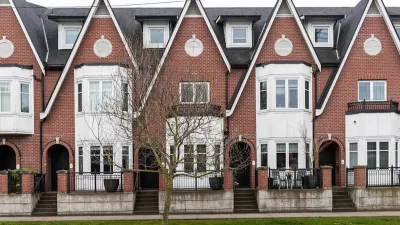 More Affordable Housing for People, Less for Cars
Most jurisdictions have off-street parking requirements that increase motorists' convenience but reduce housing affordability. It's time to reform these policies for the sake of efficiency and fairness.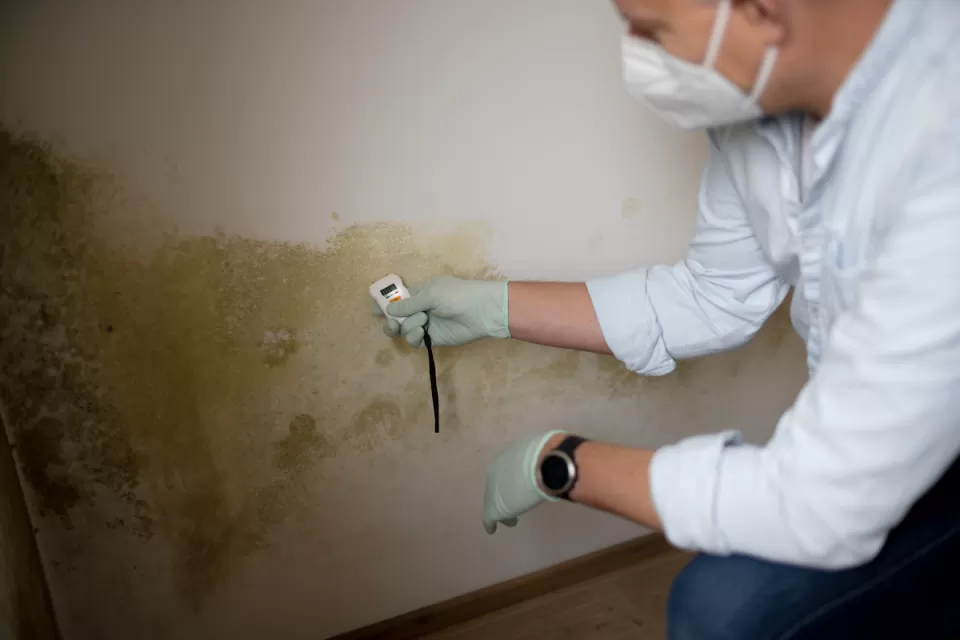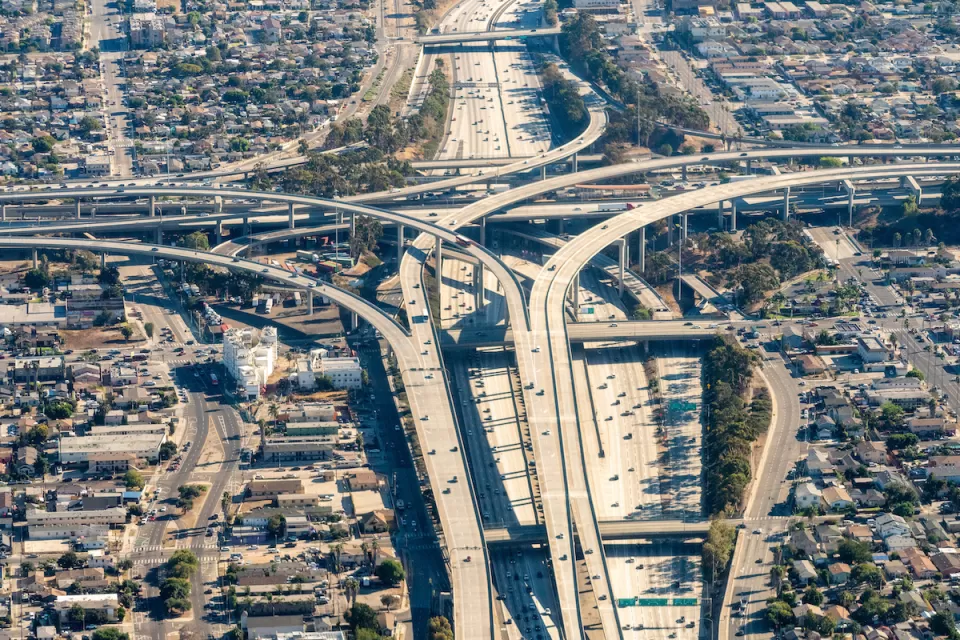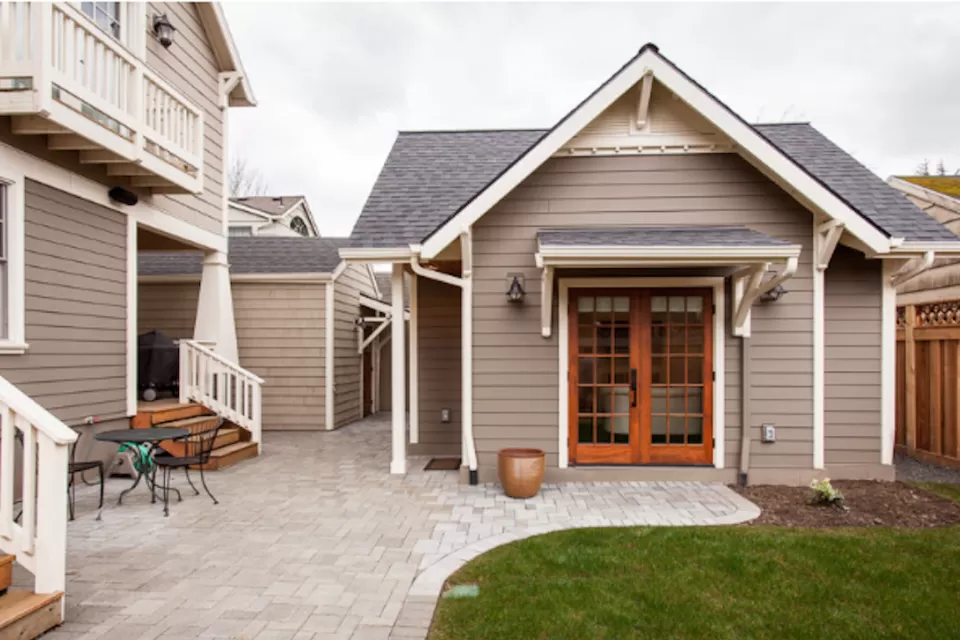 This six-course series explores essential urban design concepts using open source software and equips planners with the tools they need to participate fully in the urban design process.
Learn the tools for implementing Universal Design in planning regulations.
View More