I want to learn HTML and CSS, or maybe get a refresher on the current state of web technology—where should I start?
---
I want to learn HTML and CSS, or maybe get a refresher on the current state of web technology—where should I start?
This is a question I get asked often by planners. When I started planning, people express a desire to learn Geographic Information System (GIS). Today, people ask about coding and it signals a shift in our thinking around technology.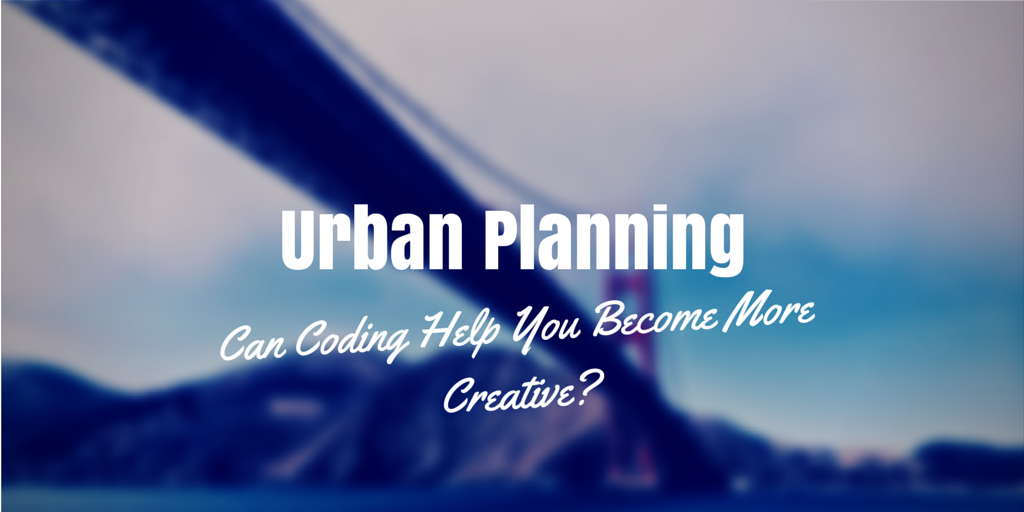 Every company and every government has a presence on the web these days. Every major planning project has a web component. Planners are turning to the web in order to share information with citizens or extend engagement activities to people who are unable to attend public meetings.
Knowing the basics of HTML and CSS and how they're used to create web pages is a skill that will always be useful. Just like knowing a foreign language, it's helpful in almost all professions including planning.
It's also a must-have in many "non-technical" fields these days such as communication, which is no longer just the realm of press releases. Today's communication professionals must A/B test, optimize, analyze, and develop landing pages. And communication plays an integral part in every planning project.
I'm not saying that everyone should learn how to code. I don't pretend to be a programmer. In my view, some basic code literacy is enough and a must. Knowledge of programming and software development allowed me to create Civicly: A map-based platform for discovering what's happening in your neighbourhood, suggesting improvements and re-imagining your city.
Almost every planning job today demands some knowledge of GIS. No matter how small your community, planners deal with geographic information on a daily basis. In my view, knowing enough of GIS to communicate clearly and effectively is typically plenty. Knowing a lot of GIS is typically a competitive advantage. Soon enough, knowing enough coding is also going to be a plus.
If anything, learning to code may just help your ability to solve problems creatively and effectively. And planning is all about solving complex problems – problems that don't have an obvious answer and that can't be Googled. Computational thinking is a skill that everyone should learn because coding is the art of telling a computer to perform complex tasks. Knowing how to code allows you to create virtual world within a computer where the only real limit on what is possible is your imagination. Even if you never become a professional software engineer or a programmer, you will benefit from knowing how to think this way. It will help you understand and master technology of all sorts and solve problems in almost any discipline.
The reality is that we live in the tech-powered environment. We live in a world that is dominated by software and we spend an incredible amount of time online. On average, Canadians spend almost 40 hours per month surfing the web. The use of mobile devices is the driving force. App usage account for over 80% of the time Canadians spend online with a mobile device. 
Software is becoming a critical layer of our lives. And maybe one day, not knowing the language of computers will be as challenging as being illiterate. In the interim, if you want to improve how you tackle large problems, create models of the real world and design specific solutions (all of which is involved in planning), then learning basic coding is for you.
If you're already familiar with HTML and CSS and want to step it up a notch, knowing your way around Chrome DevTools is very useful. DevTools allows you to edit HTML and CSS right in your browser. Check out the official Chrome DevTools page for thorough instructions.
There are a lot of good video tutorials out there, both free and paid. Check out the following resources:
The Mozilla Developer Network, is a proponent of treating the web as hackable and modifiable by default. With tools like FireBug (Firefox) and the WebKit Inspector (Chrome and Safari), it's easy to look under the hood and see how most sites work.
If you're eager to learn to code so you can build your own websites or application to use during a project or a plan then by all means, dive in. If anything, the skills you will learn will equip you to think about the world in a whole new way, think creatively and solve complex problems.  
If you liked this post, you might enjoy our 3Pikas/Civicly newsletter. Receive each new post delivered right to your inbox! Sign up here.
FULL STORY: Why Coding Can Teach Planners How To Be More Creative
The Right to Mobility
As we consider how to decarbonize transportation, preserving mobility, especially for lower- and middle-income people, must be a priority.
Early Sharrow Booster: 'I Was Wrong'
The lane marking was meant to raise awareness and instill shared respect among drivers and cyclists. But their inefficiency has led supporters to denounce sharrows, pushing instead for more robust bike infrastructure that truly protects riders.
U.S. Transit Agencies Face a Financial Crisis
Transit providers around the country are scrambling to find new sources of revenue to replace lagging ridership and reorienting their systems to a future less dependent on daily commuters.
This six-course series explores essential urban design concepts using open source software and equips planners with the tools they need to participate fully in the urban design process.
Learn the tools for implementing Universal Design in planning regulations.
View More