America's multi-lane one-way streets are a disaster for neighborhoods. A recent study, released at the International Making Cities Livable Conference and led by John Gilderbloom, finds benefits to converting such streets to two-way traffic flows.
---
Here is one simple and affordable strategy to renew our downtown neighborhoods: immediately convert multi-lane one-way streets back to two-way traffic. Such conversions reduce car speeds and encourage greater pedestrian and bike mode-share. As a response of calmer residential streets, neighborhoods become more livable, more prosperous, and safer.
While 100 cities have rushed to convert multi-lane one-way streets, few researchers have performed rigorous studies of traffic calming impacts. Under my supervision, University of Louisville planning graduate students and faculty (Winston Mitchell, Nick York, Zaria Murrell, Brad Cronin, Wesley Meares, Billy Riggs, and Samantha Alexis Smith) produced a rigorous study of two streets in Louisville (Brook and First streets) that were converted nearly three years ago from, in effect, multi-lane freeways to slow and sane streets, available to all users. We examined the before and after conditions of the conversion of Brook and First and compared the newly converted two-ways with the unconverted multi-lane one-ways (Second and Third) next to them. We also explored another street that was part one-way and two-way.
The results were stunning. Two-way conversion improves the livability of a neighborhood by significantly reducing crime and collisions and by increasing property values, business revenue, taxes, and bike and pedestrian traffic. Outside consultants, with price tags of millions of dollars, never predicted this in places like Oslo, San Francisco, St. Louis, and Atlanta.
The downtown Louisville neighborhood (which is 80 percent renter, with a racial mix of whites and blacks being evenly split, and household incomes ranging from low to moderate) is being reborn. Property improvements on the two-way streets have nearly doubled, thanks to neighbors demanding aggressive code enforcement of mandated property upgrades.
The sight of dumpsters, scaffolding and home improvement trucks have replaced prostitution, drug dealers, and fencing operations. Babies in carriages, joggers, bikers, retirees, same-sex couples, and hipsters have reclaimed these streets. Compare this scene to West Louisville's unlivable multi-lane one-ways.
While Louisville experienced a five percent jump in crime during the post-conversion study period (2011 to 2013) as well as the period before conversion (2008 to 2010), a disproportionate amount of crime occurred on multi-lane one-way streets (according to police records). Yet nearly three years after the conversions took place, crime dropped a jaw dropping 23 percent on the converted streets. Auto theft alone has decreased by almost a third on the converted streets, even as it climbed by 36 percent on the nearby one-way streets. At the same time, there was a 42-percent reduction in robberies on the converted streets.
Some of the best returns on real estate investment in Louisville are now found on these formerly fast and furious streets. Property values have increased on two-way streets while nearby one-way streets have declined. The now two-way Brook Street has seen a 39 percent increase in property values after conversion, according to records from the Property Valuation Administration.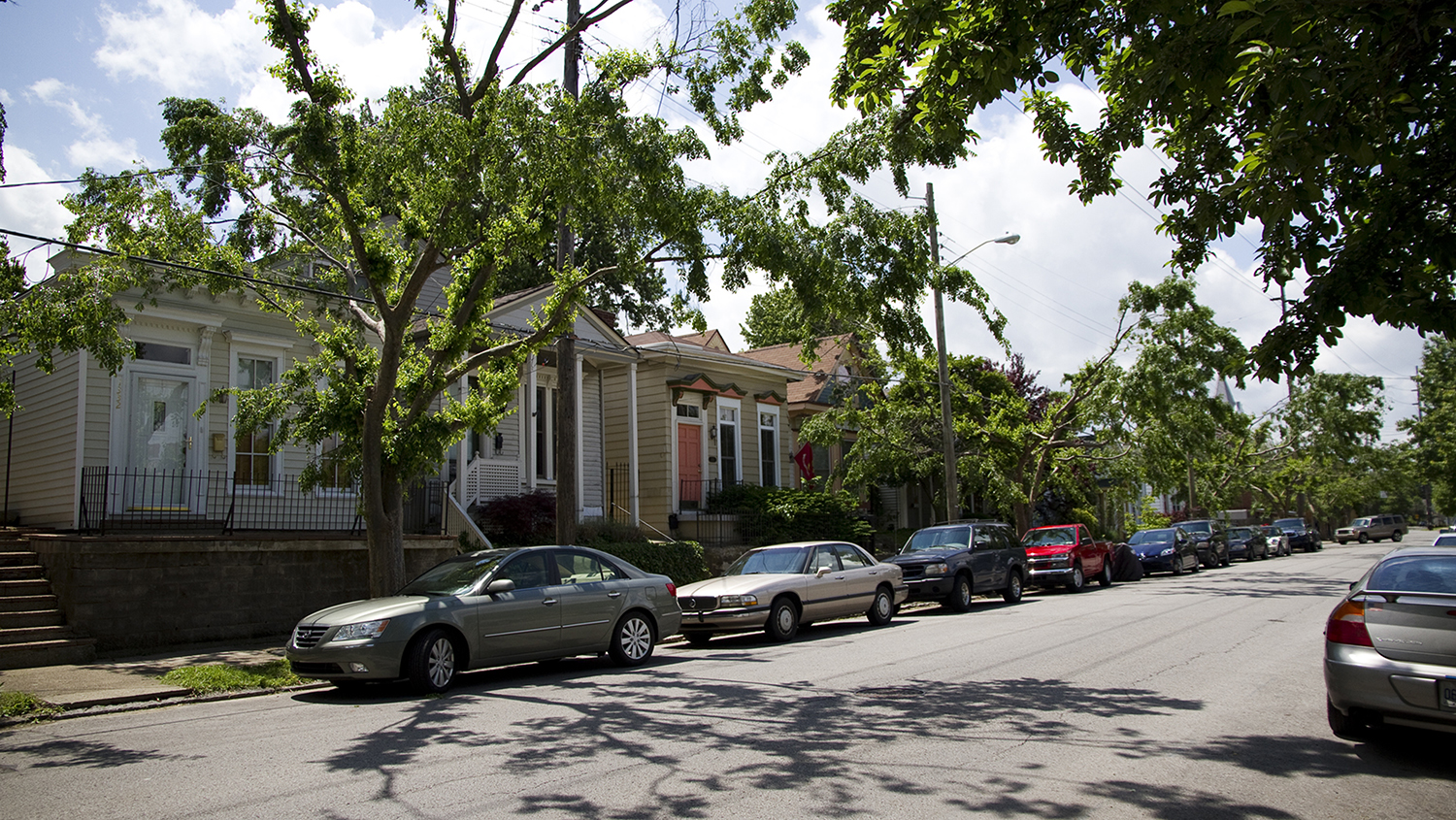 Before the street conversion, First Street stood out as the most dangerous street among the four studied in terms of traffic collisions. In the three years since the conversion, auto collisions decreased there by 60 percent. Collisions on Brook Street decreased by 36 percent after the conversion. Collisions actually increased in our control sample: on Second Street by almost 23 percent and seven percent on Third Street. "Before the conversion we had several horrific car crashes that caused needless loss of life—several of whom were children," according to neighborhood activist and lawyer, Ken Plotnik.
As one would expect, the reductions in crime, coupled with increased traffic (but much slower now!) and lower accident rates, have been good for grocery stores, restaurants, and coffee houses on the converted streets. Dan Borsch, the owner of "Burger Boy Diner" claims patronage has skyrocketed on Brook, allowing him to double his table space. The Louisville case studies provide clear evidence that livable street equals neighborhood prosperity.
A more recent study* showed that cities might not be able to afford multi-lane one way streets because the impact on the tax base is significant. A recent study by the Center for Sustainable Urban Neighborhoods found that on just one street (East Breckinridge) that was part one-way and two-way—the property taxes produced were twice as much ($42,052) on the average two-way per block compared to the average one-way block, which produced on average half as much ($20,135). If you use this ratio on all multi-lane one-way streets, the city of Louisville loses roughly $1 million per year.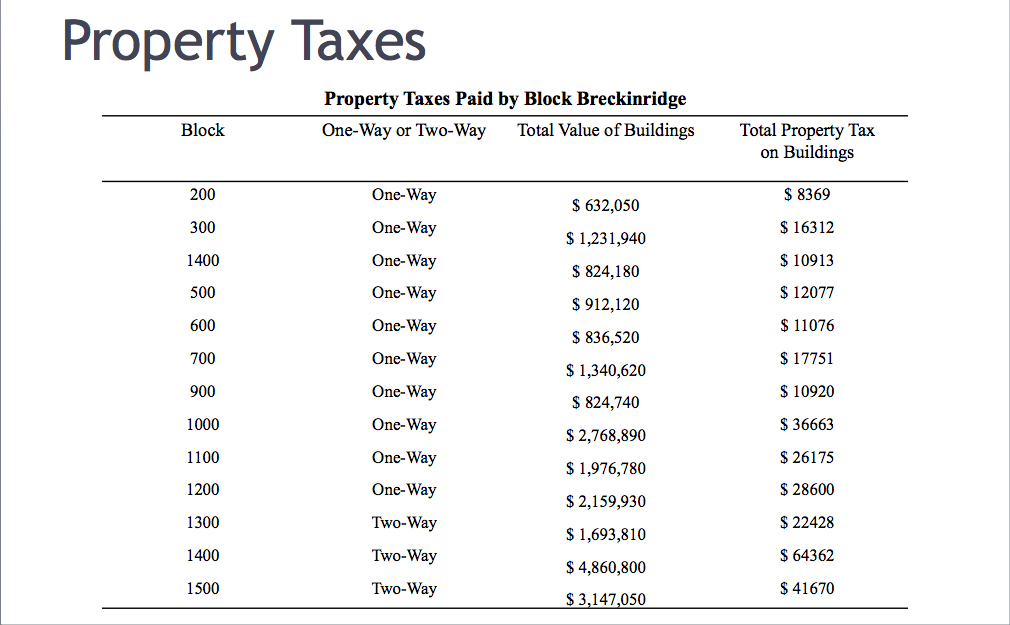 By every measurable aspect, First and Brook streets are better places since they were converted to two-way traffic supplemented by smartly designed bike lanes. While there is no magical, quick-fix when it comes to turning around neighborhoods, converting multi-lane one-way streets to two-way streets is a smart and affordable policy. Neighborhoods will also blossom if one-way conversions are coupled with other proven infrastructure improvements, such as street trees, bike lanes, community gardens, public art, and adaptive reuse of abandoned properties.
Neighborhoods with multi-lane one ways have needlessly suffered for too long. We need bold leadership that enacts proven policies that work and respond to neighborhood demands. Metro Councilmember and police officer David James' surprise victory three years ago in District 6 (Old Louisville / California) shows that by promising conversion of one-ways, politicians can win elections. Similarly, the mayor of Lexington, Kentucky ran on a campaign to convert all downtown streets in Lexington into two-way. In fact, his first act as mayor was to order multi-lane one-way streets converted to two-way.
Traffic calming works, as we see in these dramatic results on Brook and First streets. Slumping downtown historic neighborhoods from San Antonio and Houston; Cincinnati to Indianapolis; and West Palm Beach to Lexington could also benefit from this sustainable planning approach. It's a win-win for the city, neighborhoods, children, developers, and homeowners.
(*Updated 6/20/2014) *Riggs, W., W. Meares, Z. Murrell, S.A. Smith, B. Cronin and J. Gilderbloom (2014). East Breckinridge: A case study of one vs. two-way streets. Proceedings of the International Making Cities Livable Conference.
(Updated 6/23/2014) The post was updated to correct the title of the International Making Cities Livable Conference.
Professor John Gilderbloom won the 2013 Presidential Medal for Distinguished Faculty Award for Research at University of Louisville where he directs the Center for Sustainable Urban Neighborhoods.
This six-course series explores essential urban design concepts using open source software and equips planners with the tools they need to participate fully in the urban design process.
Learn the tools for implementing Universal Design in planning regulations.
View More