---
After a decade of slow growth and missed opportunities, Scott Bernstein and Kyle Smith, of the Center for Neighborhood Technology, offer a "back to the future" scenario for revitalizing Chicago as a complete region, based on targeted and prioritized reinvestment in the city's underutilized transportation assets.
As metropolitan Chicago looks back at a decade of slow growth and missed opportunities, three new analyses aim to frame the key issues that can reshape and reinvigorate the regional economy. A report by the Organization of Economic Co-operation and Development (OECD) calls for states and cities to stop raiding each other's job base and to co-invest in essential infrastructure. Analysis [PDF] by World Business Chicago (WBC) stresses workforce and emerging opportunities in economic clusters, such as the green economy and advanced manufacturing. A report[PDF] by the Center for Neighborhood Technology (CNT), which focuses on economic and environmental sustainability, calls for reinvesting in specific places that have underutilized transportation assets.
While these reports identify many culprits contributing to the region's deteriorating economy, spatially-inefficient investment patterns play a leading role. Over the last 60 years, federal, state, and local government transportation agencies made highway investments to expand capacity and flow at the expense of rail improvements that stimulate new trade and commerce and that can support sustainable communities. This severed the connections between transportation, land use, and economic growth. Due to congested and deteriorated railways, Chicago lost thousands of shipping jobs to places like Kansas City and Columbus. Suburban communities outmaneuvered each other to snag retail centers that netted no new job growth and many of which have since disappeared. Jobs and people dispersed-each getting farther away from the nation's second largest passenger train system. Poor transportation options did not cause our mortgage meltdown, but the lack of transportation choice contributed to the bulk of foreclosure hot-spots being located in the least convenient places.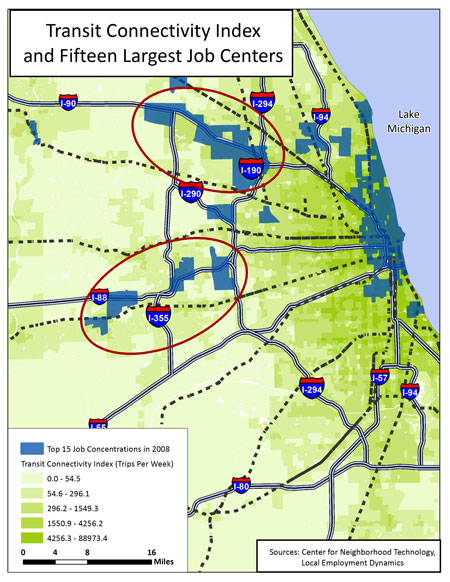 Other regions made the same mistakes as Chicago, but they have been quicker to turn things around. Los Angeles, Denver, and San Francisco are well ahead of Chicago when it comes to making sustained transit and freight improvements:
Los Angeles improved its freight infrastructure with construction of the Alameda Corridor, which lowered freight rail beneath street level, replaced truck congestion with fast rail connections to the national rail network, and ensured their region remains an international trade gateway for decades to come. At the same time, Los Angeles County voters approved a half-cent sales tax to fund and accelerate a transformative expansion of the area's mass transit system.
Denver's leaders and residents courageously voted to tax themselves to accelerate mass transit investment, supporting a plan that will double the region's transit stations and their associated areas. When the first effort to do this failed narrowly at the ballot box, they improved the proposal, and it passed. CNT analysis shows that their build out will lower the household cost of living by up to 10 percent, increase disposable income by $5 billion annually, increase local sales tax returns by $400 million annually, and reduce regional vehicle-miles traveled by 1 billion miles annually, in addition to lowering the region's baseline energy and carbon footprints by between 4-8 percent.
San Francisco avoided the false choice of picking a single winning type of mass transit system. It not only kept its signature cable car system intact but expanded its streetcar and electric trolley bus systems, providing excellent local and last-mile service to complement the city's regional rail system. The San Francisco Bay Area, taking stock of how demographic shifts were changing housing demand, has even begun spending transportation money to help accelerate the pace of affordable housing development near transit.
Where the OECD and WBC reports offer Chicago broad solutions-the first focuses on business development and regional cooperation, the second on workforce development and advanced manufacturing-CNT's vision prioritizes the communities that can reinvigorate local economic growth. We call for reinvestment around Chicago's unique transportation infrastructure that drove regional growth in the first place. In this "back to the future" scenario, residents live closer to work, use transit, and live in neighborhoods that meet their needs locally. Reinvestment in rail will breathe new life into Chicago's interlocking network of walkable neighborhoods served by transit and industrial districts served by freight, while new grade crossings, signal technologies, and other improvements will reduce the congestion and delays that cause conflict between the two. This will lower the cost of transportation for everybody, creating and circulating new wealth in the regional economy as a result.
Our analysis shows where regional leaders should align their investments to bring this vision to life. Putting underused land to work in Chicago neighborhoods like Bronzeville and Edgewater and in surrounding communities like Blue Island and Berwyn will create vibrant communities steps from transit. A commitment to assembling well-situated parcels near rail yards in key places, such as Harvey, Cicero, and Chicago's Englewood, will spur new job-creating logistics and manufacturing businesses. New transit connections to Fortune 500 companies near O'Hare Airport will help those businesses tap into a more diverse pool of urban and suburban workers, retain air connections to global markets, and strengthen bold re-development efforts already underway in towns like Arlington Heights and Park Ridge.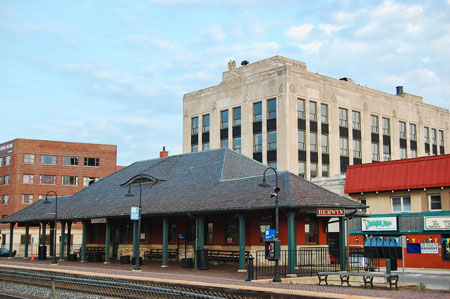 To maximize scarce taxpayer dollars and attract supplemental public investment, metropolitan leaders must coalesce around the best opportunities to ignite growth. Key initiatives already demonstrate that it can be done. In southern Cook and northern Will County, 42 municipalities came together around a joint strategyto redevelop around freight rail and transit stops regardless of which individual town receives the biggest slice of the pie. Similar efforts are underway by a coalition of western Cook County suburbs. It is time we bring this model to scale and show the nation we can lead the way in imaginative economic development rather than lagging behind the rest of the pack.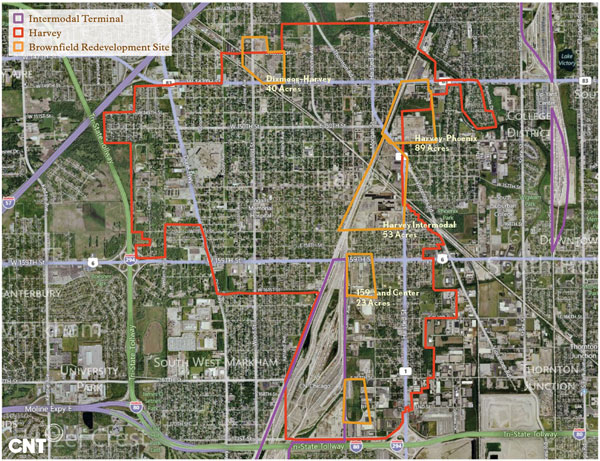 Mayor Rahm Emanuel has now proposed a local Infrastructure Trust, acknowledging that the city and the region has unmet investment needs and offering a systematic means of partnering with the private sector to accelerate investment. To be successful, this kind of approach needs not only transparency to restore public trust in public investing, but it needs to be focused on the area's priorities, "screening in" those investments with the highest public returns, as in the examples cited above, and "screening out" those that simply repeat the mistakes of the past. While deferred maintenance and crumbling infrastructure need addressing, playing catch-up on maintenance alone will not attract or stimulate new investment. Due to Chicago's desultory commitment to investment near transit and with no significant actions to increasing the level of transit service, Chicago didn't even make the top 20 real estate investment markets in the prestigious annual survey by Price Waterhouse Coopers and the Urban Land Institute this year. Both Mayor Emanuel's transition team recommendations and the Chicago Metropolitan Agency on Planning's GO TO 2040 plan rest on turning this around, and as the poignant saying goes, "If not now, when?"
Finally, world-class urban regions are not just a node in the global network, as important as that is. Where OECD and WBC solely focus on the region's role in the global economy, CNT also focuses on the essential complementary task of improving the region's internal economy. People have choices about where to live, work, and retire; the regions cited above and others are doing a better job in attracting them. Nobody ever came to Chicago because of the weather-Chicago boosters once bragged about the ability to offer a job to anyone who needed one. We need those bragging rights again. The tsunami-like force of demographic change is already here-Echo Boomers, empty nesting Baby Boomers, Gen X, Gen Y, and seniors make it likely that single person households will generate most of our demand for new housing. Homeownership rates and rental vacancies are declining. The fact that the region's incomes grew just half as fast as housing and transportation costs over the past decade is untenable.
A century ago, Chicago's leading transportation engineer, Bion J. Arnold, argued that the purpose of mass transit investment was to bring the economic benefits of convenience to the masses, including a commitment to house Chicago's workforce affordably by ensuring sufficient housing in places that minimized the combined cost of housing and transportation. Arnold had it right: Economic development is as much about productivity at the household and community levels as at the regional or global. It would be a mistake to believe that focusing only on the growth of business and of worker skills would totally meet the region's economic needs. The strategies in CNT's report will lower the cost of living, overcome spatial mismatch between jobs and people, and produce urgently needed tax revenue. Real economic opportunity requires viable business networks and communities that work for everyone.
---
Scott Bernstein is the founder and president of the CNT. Kyle Smith is an economic development planner at CNT and co-author of Prospering in Place. The Center for Neighborhood Technology is a creative "think and do" tank that promotes urban sustainability-the more effective use of existing resources and community assets to improve the health of natural systems and the wealth of people, today and in the future.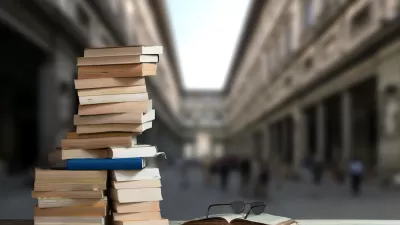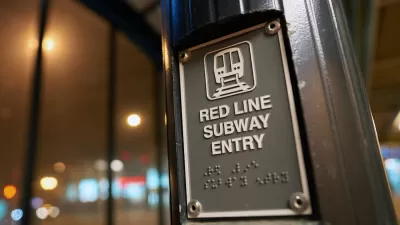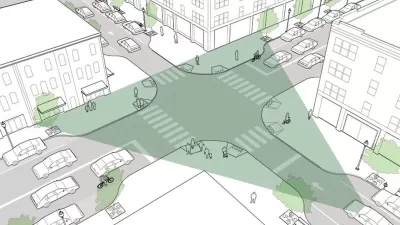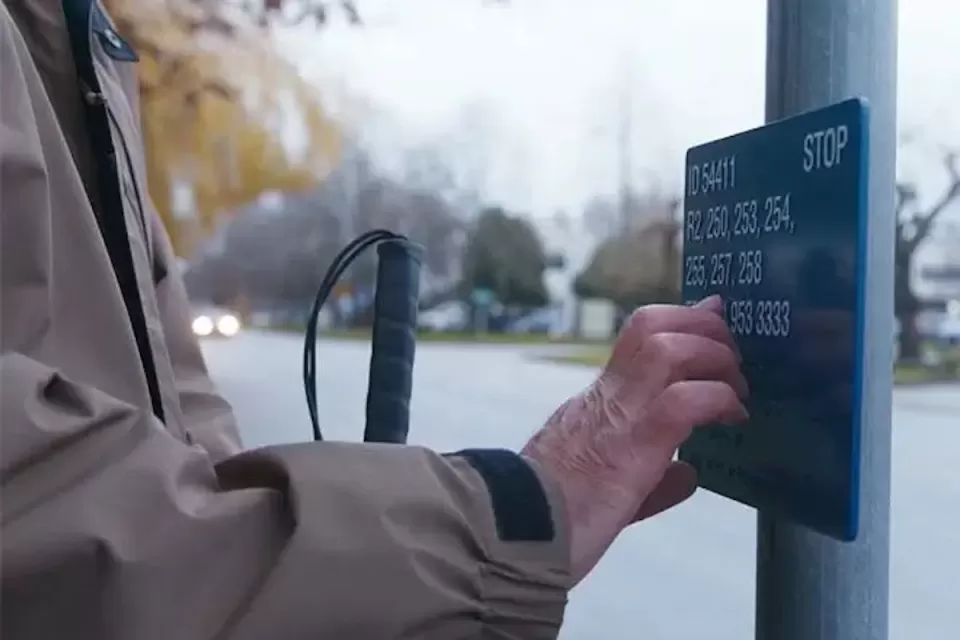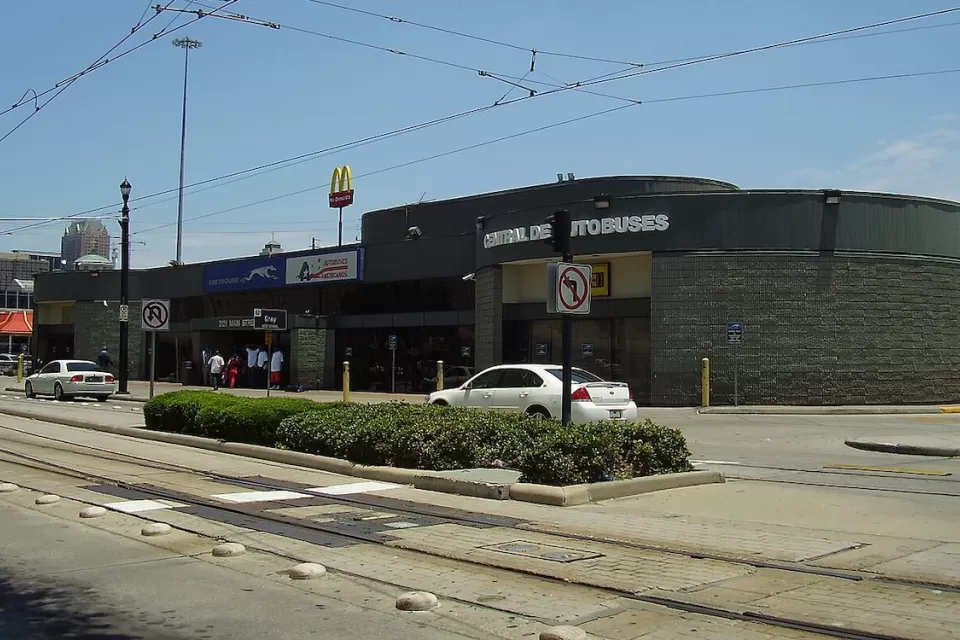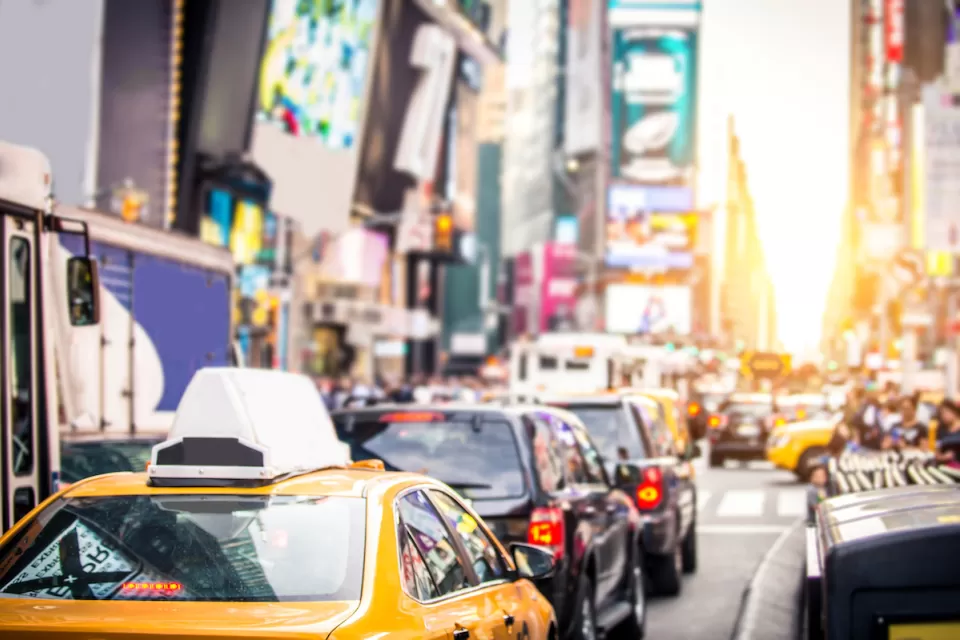 This six-course series explores essential urban design concepts using open source software and equips planners with the tools they need to participate fully in the urban design process.
Learn the tools for implementing Universal Design in planning regulations.
View More