Turning Old Gas Stations into Good Urbanism
Aurash Khawarzad looks at three projects that turned crude into gold, as old gas stations are quickly updated into a movie theater, a cafe and a restaurant.
"Gas stations are many things," writes Khawarzad. "One thing they are not is good for cities."
"Forget about the larger ramifications of gas stations contributing to oil dependency. Just focus on their impact on the street level."
Khawarzad looks at the Cineroleum in London, which used just a few materials to transform that gas station's old overhang into the theater space.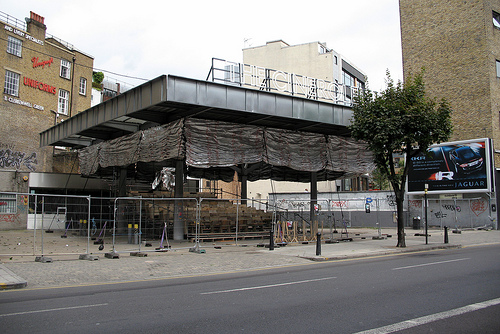 The Cineroleum, a theater built from a former gas station. Photo:
Lewis Bingle.